Ford's iconic best-selling F-150 truck goes all-electric
Vlad, 19 May 2021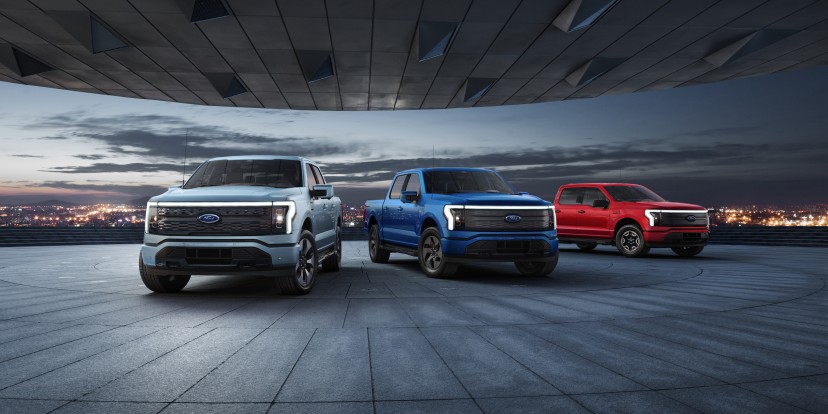 The Ford F-series has been America's best selling truck for 44 years, and now the line is ready to take a bold step into the future, with the first fully electric F-150.
The F-150 Lightning (seriously, that's the name) delivers 563 hp and a whopping 1050 Nm of torque for "an exhilarating drive" and 0-60mph time in the mid-4-second range. The truck has a "high-tech frunk" too and "the ability to power your home if needed".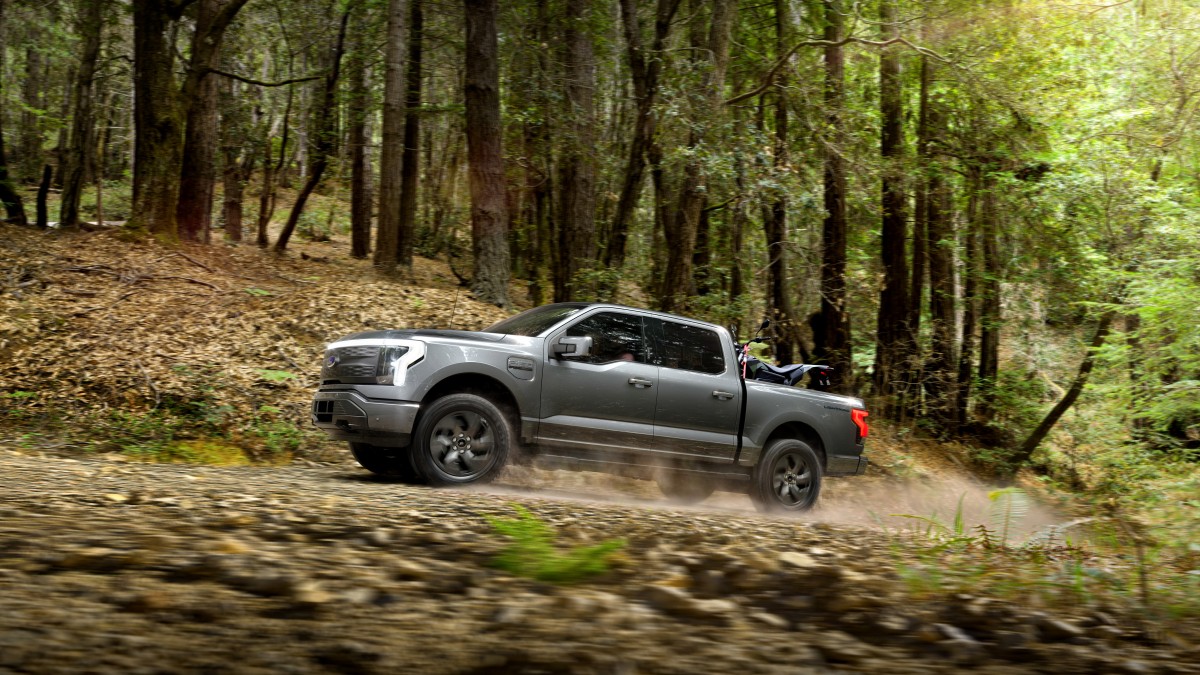 Those are some bold claims. The F-150 Lightning has dual motors and all-wheel drive, a high-strength military-grade aluminum alloy body, and the strongest steel ever put in an F-150 frame. All this to support 2,000-pound (907kg) payload and up to 10,000-pound (4,535kg) towing capacity. The Onboard Scales function will even use the truck's sensors to estimate payload and tell you how much you're hauling. And that is integrated with the car's range computer to give you an accurate picture of how much juice you have left.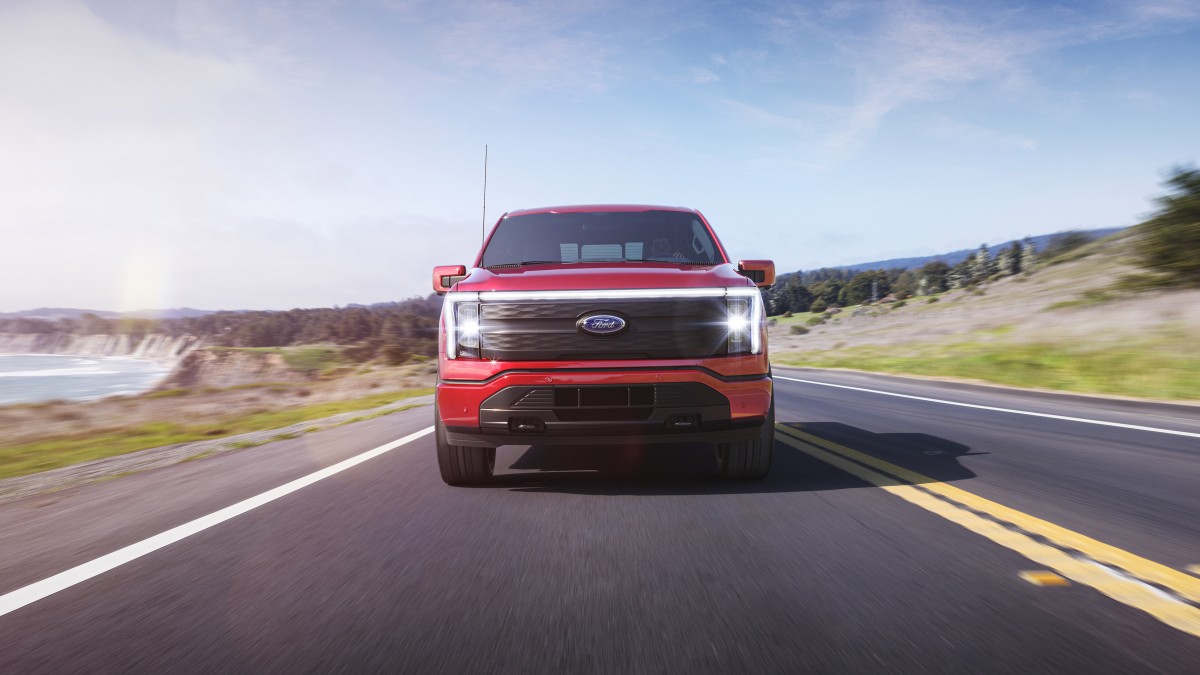 Ford hasn't revealed everything there is to know about the truck's specs, in fact it's being vague on most things. We do know that there will be multiple trims of course, with four "series" and two battery options.
The standard battery is targeting 230 miles (370km) of EPA-estimated range, while the bigger one targets 300 miles (482km) of EPA-estimated range. The larger battery extended-range model will have support for 150 kW DC charging, and on such a charger will get up to 54 miles (86km) of range in 10 minutes, and go from 15% to 80% in about 41 minutes.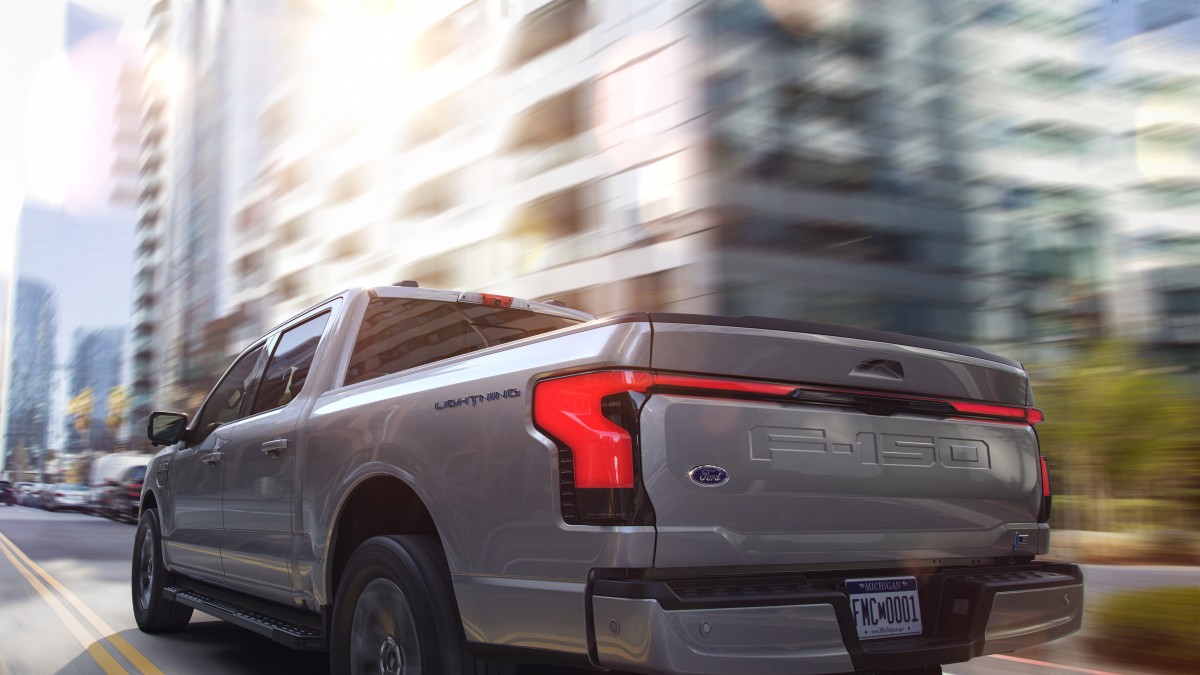 At home, with an 80-amp charge station, you can add an average of 30 miles (48km) of range per hour of charge, taking the extended-range model from 15% to 100% in about eight hours.
The truck can offload up to 9.6 kW of power, which means you can keep the lights in your house on by using the F-150 as a battery. This kicks in automatically if you have Ford's 80-amp home charging system, when the power goes down. When it's back up, the truck will automatically switch to charging itself again.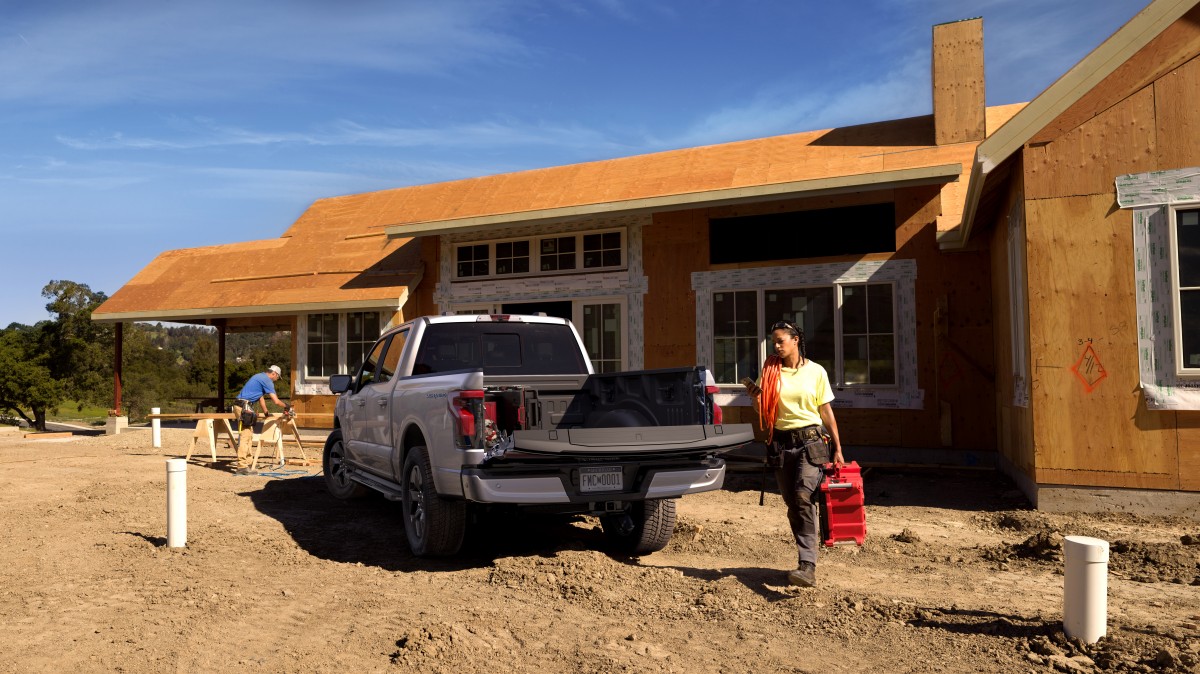 If the truck's battery just happened to be full when the power outage hit, you can use it to power your home for up to three days, based on an average of 30 kWh of use per day. This also tells us that the extended-range battery will be somewhere in the ballpark of 90 kWh.
In the future, Ford wants to introduce something called Intelligent Power, which can use the truck to power your home during high-cost, peak energy hours in the daytime, while taking advantage of low-cost overnight rates to charge the truck.
The F-150 Lightning can also power normal appliances when you're away from home. The standard on base trims is 2.4 kW of power with the option for more, while Lariat and Platinum trims will support 9.6 kW total (2.4 kW through the frunk and up to 7.2 kW through outlets in the cab and bed).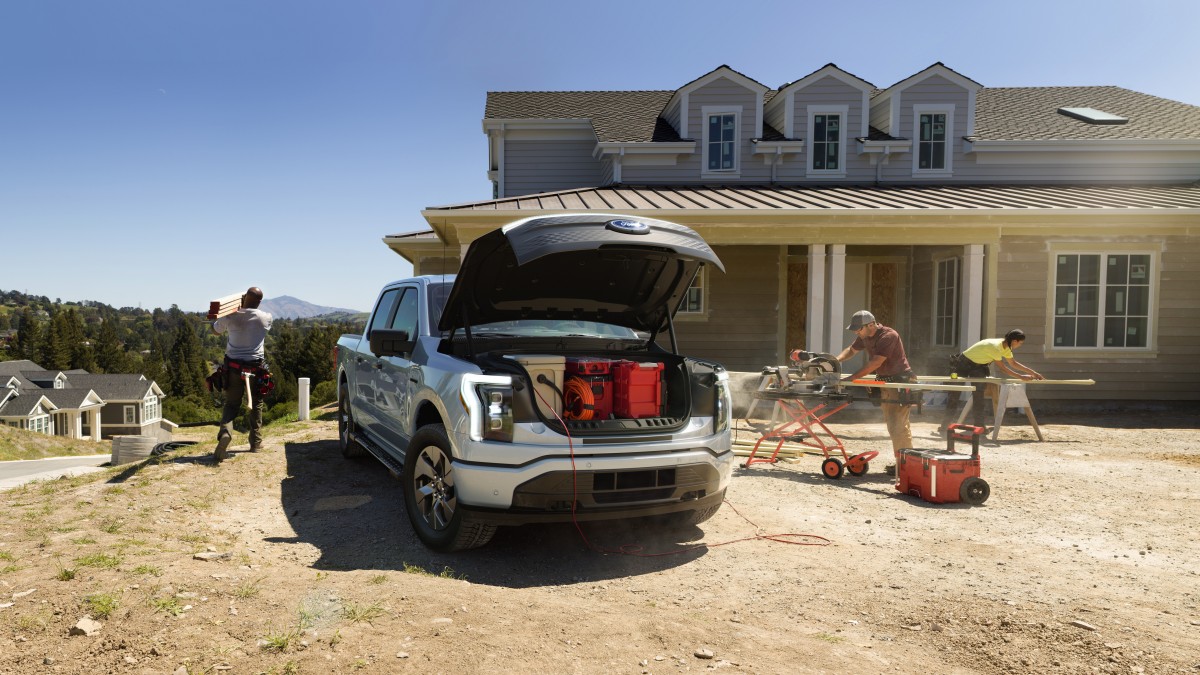 Speaking of the frunk, this offers 400 liters (14.1 ft³) of storage space for up to 400 pounds (181kg) of payload, in a secure, lockable, easily accessible, water-resistant space, that also features four electrical outlets, two USB chargers, and a drainable floor that can double as a food and beverage container. The F-150 Lightning has the same cab and bed dimensions as its gas counterpart.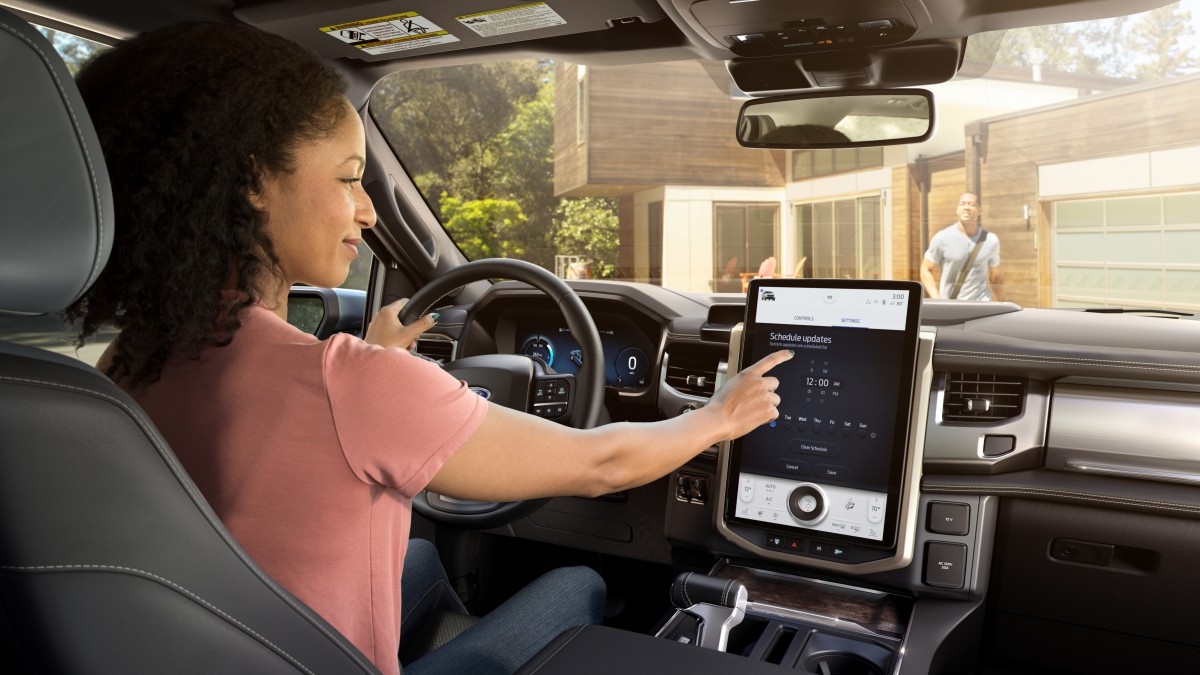 Inside the truck you'll find Ford's SYNC 4A system, with a 15.5-inch portrait touchscreen mounted centrally. The infotainment system has natural voice control, cloud-connected navigation, and wireless Apple CarPlay and Android Auto, as well as integrated Amazon Alexa. There's also a 12-inch instrument cluster display behind the steering wheel.
The truck will be on roads in spring 2022, and until then you can reserve your spot in line for one with a $100 deposit. The commercial-oriented entry model starts at $39,974 before any federal or state tax credits, while the mid-series XLT version starts at $52,974. Hopefully Ford will give us more details about the F-150 Lightning in due course.
Related
Nothing yet. Be the first to comment.
Reviews
Popular models