Honda unveils the 2024 Prologue - 300 miles range for less than $50,000
Max McDee, 28 September 2023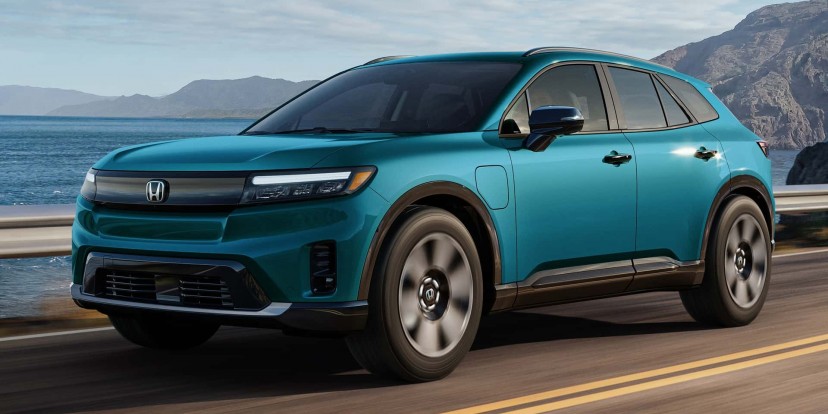 Honda, the automotive giant known for its hybrid ventures since the late 1990s, finally jumped into the electric SUV bandwagon with the unveiling of the 2024 Honda Prologue for the US market. The Passport-sized crossover comes with an estimated 300 miles range, an Ultium platform, and a starting price in the upper-$40k range, launching Honda into the competitive electric vehicle market.
The Prologue, sharing its Ultium platform and battery with GM counterparts like the Chevrolet Blazer EV, makes a bold statement in the EV realm. Honda accentuates its distinctive suspension tuning, styling, and cabin to retain its customer base. The battery, boasting 85.0 kilowatt-hours, propels the most efficient Prologue variants to a manufacturer-estimated range of 300 miles.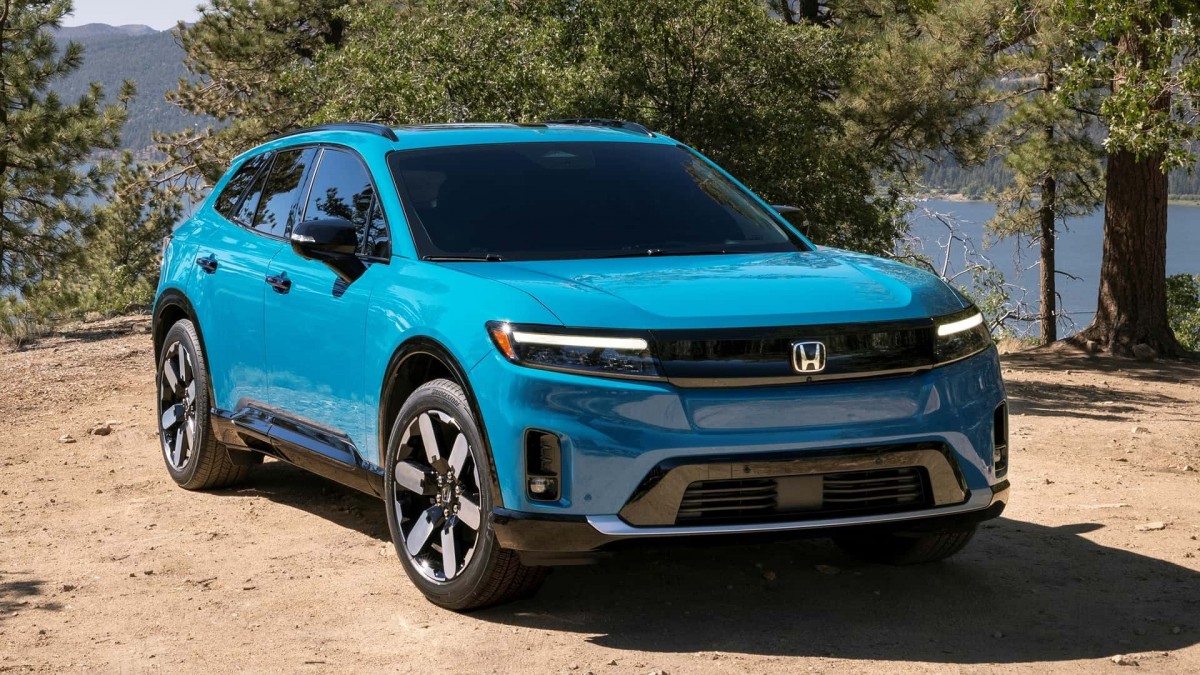 Available in single and dual-motor variants, the Prologue promises versatility. The all-wheel-drive version comes equipped with 288 hp and 333 lb-ft of torque, while detailed powertrain specifics remain under wraps.
In terms of dimensions, the Prologue mimics the Passport but flaunts an expansive 121.8 inch wheelbase, offering a robust stance with wheels stretched to the corners. The exterior is polished with narrow headlights, a gloss black grille panel, and sleek air curtains, all contributing to a modern yet somewhat anonymous appearance.
Within the cabin, echoes of the Accord Hybrid are palpable. Google Built-In graces every trim level, accompanied by an 11.0-inch digital gauge cluster and an 11.3-inch infotainment display. Storage solutions are ample, although taller passengers might find the rear on the tight side of things, with limited headroom and thigh support. Cargo space measures over 24.7 ft³, expanding to a whopping 57.7 ft³ with folded seatbacks.
Honda doesn't shy away from comparisons. The single-motor Prologue, being front-wheel drive, is predicted to showcase optimal range and efficiency. However, the dual-motor Ioniq 5 and ID.4 present stronger performances with higher horsepower and torque.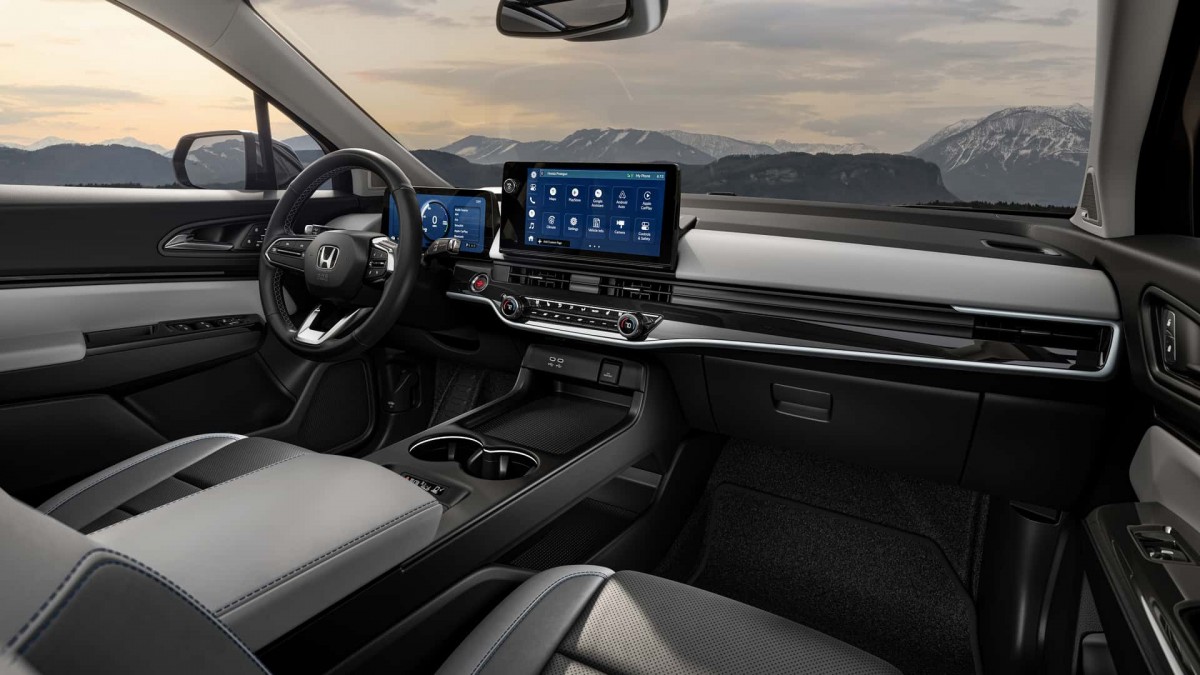 Charging the Prologue poses interesting prospects. Owners can utilize an at-home station providing 11.5 kilowatts, achieving a full charge in less than eight hours. A 7.6-kW portable charging kit is also at your disposal. However, the DC charge rate of 155 kW might raise eyebrows as competitors ID.4 and Ioniq 5, and even fellow Ultium platform user, the Blazer EV, flaunt higher rates.
Honda offers three distinct charging solutions to buyers along with varying incentives and credits. The automaker, along with six others, is investing in a venture aiming to establish 1,350 high-power charging stations nationwide by 2030.
The Prologue's debut is a strategic step towards Honda's goal of achieving 100% zero-emissions vehicle sales by 2040. The anticipation is heightened with the announcement of another EV in 2025, based on Honda's brand-specific "e: Architecture" platform, potentially being assembled at the new EV Hub facility in Marysville, Ohio.
With a starting price competing with the $45,290 Volkswagen ID.4 Pro and the $46,835 Hyundai Ioniq 5 Long Range, the Prologue offers standard features including Honda Sensing, Google Built-In suite, heated front seats, and wireless device charging.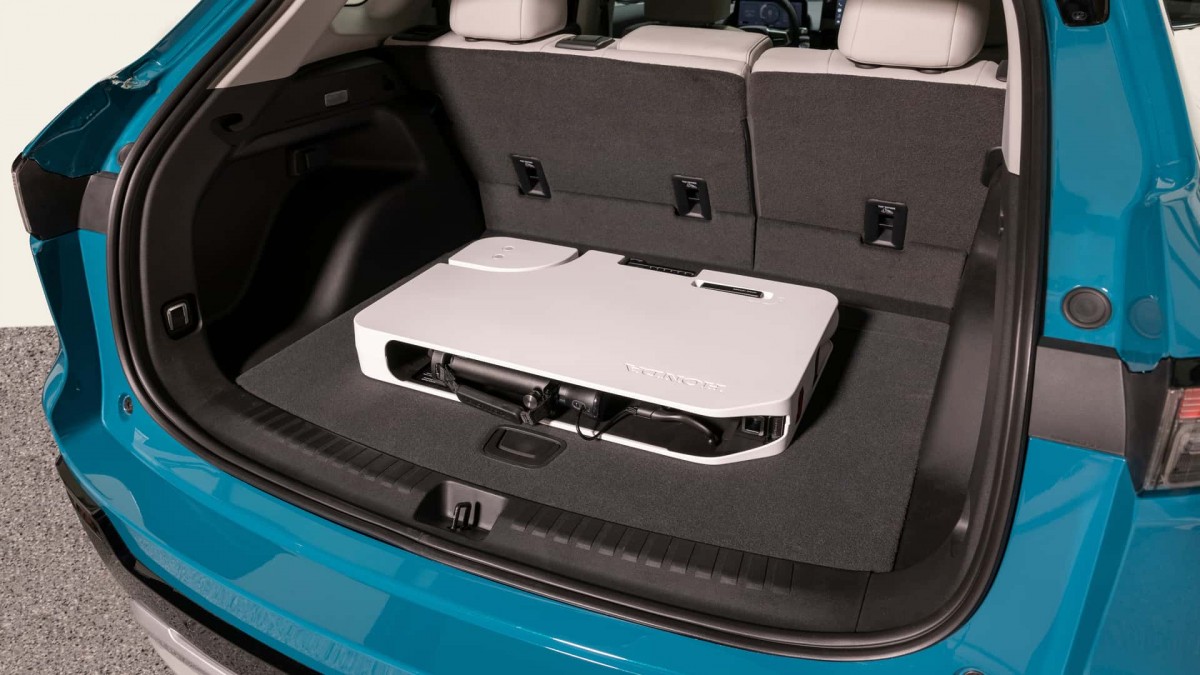 While the Prologue comes with some commendable features, it faces scrutiny for its moderate interior space and charge rate, particularly against the more spacious Ioniq and ID.4. However, Honda's renowned ergonomics might sway a few consumers. Despite not being class-leading, the Prologue holds its ground with respectable EV credentials, overshadowing Toyota's less impressive bZ4X.
The unveiling of the Prologue stirs excitement for Honda's 2025 EV. Given Honda's legacy of engineering and packaging coupled with the modern design of their first long-range EV, the forthcoming product teases immense potential. Until then, the Prologue stands as a testament to Honda's commitment to a zero-emission future, marking a significant, albeit cautious, step in the electrification journey.
Related
This actually is Honda Motocompacto - Honda's latest take on the classic Motocompo - a suitcase scooter - and of course, unlike the classic, the Motocompacto is electric.
My bet is, as Honda makes motorcycles and other means of transportation, it will be their "foldable" motorcycle/scooter. Something like Honda Motocompo.
Reviews
Unknown column 'RWD' in 'where clause'
SELECT models.*, drives.DriveID, drives.Anchor, drives.Thumb, makers.MakerName FROM models LEFT JOIN ( SELECT ModelID, MAX(DriveOrder) AS MaxDO FROM drives GROUP BY ModelID ) AS dlinks ON models.ModelID = dlinks.ModelID LEFT JOIN drives ON dlinks.ModelID = drives.ModelID AND dlinks.MaxDO = drives.DriveOrder LEFT JOIN makers ON models.MakerID = makers.MakerID WHERE models.ModelID IN (56,2023,RWD,BYD,213,2021,Air,348,2022,SR) ORDER BY FIELD(models.ModelID, 56,2023,RWD,BYD,213,2021,Air,348,2022,SR) LIMIT 6; -- 1062, 35.175.107.142
Warning
: mysqli_num_rows() expects parameter 1 to be mysqli_result, bool given in
/home/gsmarena/arenaev/m/_rankingswithpics.php3
on line
37