Lexus EV Concept on the horizon
Max McDee, 22 September 2023
Lexus, the luxury arm of Japanese automaker Toyota, has tantalized the automotive world with a sneak peek into its future electric vehicle ambitions. A teaser image of a modular EV concept was recently unveiled, showcasing a fragment of the vehicle's front end, accentuated by what appears to be a striking set of LED daytime running lights.
Set to be fully unveiled at the upcoming Japan Mobility Show 2023, this concept vehicle is more than just a fleeting glimpse into Lexus' design prowess. It symbolizes the genesis of a new era, heralding the brand's inaugural new-generation battery-powered car, poised to make its debut in 2026. Built on a - apparently - revolutionary platform and reimagined production process, the emphasis is squarely on efficiency, an attribute synonymous with the Lexus nameplate.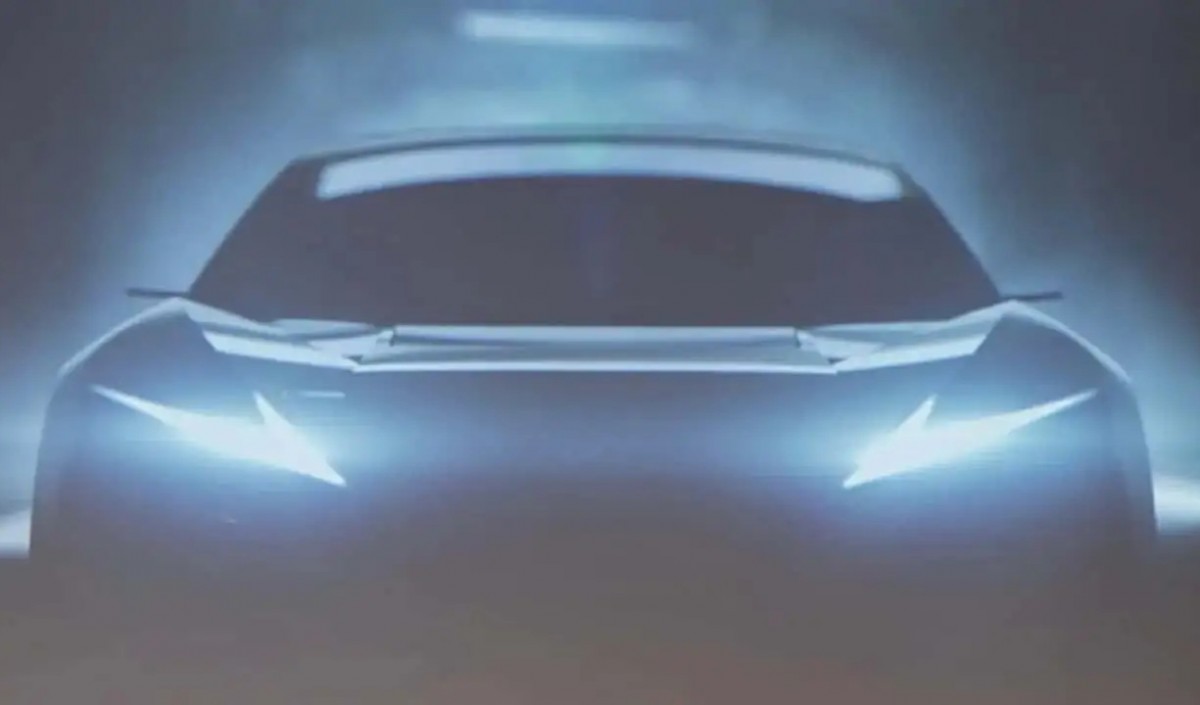 The teaser has automotive enthusiasts speculating about the car's identity. Could this be the edgy, futuristic Lexus-badged sedan revealed earlier in April? The large openings in the front bumper and the avant-garde electronic side mirrors do hint at that possibility.
Currently, Lexus' electric foray is represented by the RZ 450 all-electric crossover. Europe also enjoys the presence of the UX 300e subcompact EV. However, Lexus has grand plans to amplify its electric portfolio, aiming to electrify every model by 2030 and transition to a fully electric lineup by 2035.
This upcoming EV is the first harbinger of Lexus' revamped electrification strategy. It's constructed on a versatile three-piece modular platform, a brainchild of parent company Toyota. This innovative platform significantly streamlines production processes and bolsters productivity, attributed in part to the incorporation of new giga-casting elements.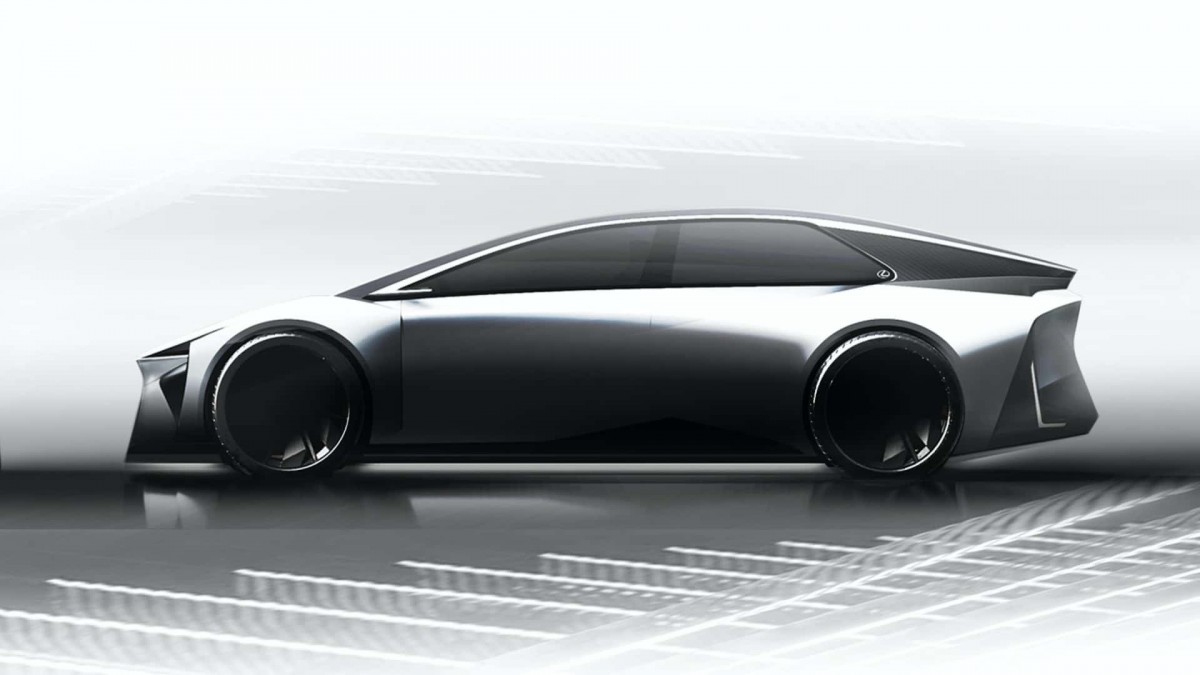 In terms of battery technology, Toyota disclosed that two options will be available for the next generation of EVs slated for 2026. The first, a traditional lithium-ion (Li-ion) pack, promises an impressive driving range of over 497 miles, at a cost of 20 percent less than the current battery in the bZ4X crossover. The second option, a more economical lithium iron phosphate (LiFePO) pack, offers a commendable range of 327 miles, costing 40 percent less than its counterpart.
Convenience is also addressed, with the Li-ion version boasting the ability to fast charge from 10 percent to 80 percent in approximately 20 minutes, while the LiFePO variant requires around 30 minutes for a similar charge.
As we eagerly anticipate further details post the full reveal next month, Lexus continues to underline its commitment to ushering in a sustainable, electrified future. The automaker's endeavor to offer an array of battery-powered vehicles resonates with a global shift towards cleaner, greener automotive solutions.
For those keeping tabs on prices and detailed specifications, patience is the keyword as Lexus has yet to divulge this information. However, given the brand's reputation for combining luxury with performance, expectations are high. Lexus' vision aligns with a broader strategy, as parent company Toyota aims to ensure that every Lexus model comes with an electrified option by 2030, with the goal of achieving an all-EV lineup by 2035.
Related
Nothing yet. Be the first to comment.
Reviews
Unknown column 'RWD' in 'where clause'
SELECT models.*, drives.DriveID, drives.Anchor, drives.Thumb, makers.MakerName FROM models LEFT JOIN ( SELECT ModelID, MAX(DriveOrder) AS MaxDO FROM drives GROUP BY ModelID ) AS dlinks ON models.ModelID = dlinks.ModelID LEFT JOIN drives ON dlinks.ModelID = drives.ModelID AND dlinks.MaxDO = drives.DriveOrder LEFT JOIN makers ON models.MakerID = makers.MakerID WHERE models.ModelID IN (56,2023,RWD,BYD,212,2021,Air,348,2022,SR) ORDER BY FIELD(models.ModelID, 56,2023,RWD,BYD,212,2021,Air,348,2022,SR) LIMIT 6; -- 1062, 35.175.107.142
Warning
: mysqli_num_rows() expects parameter 1 to be mysqli_result, bool given in
/home/gsmarena/arenaev/m/_rankingswithpics.php3
on line
37