New software update brings a slew of new features to the Audi Q4 e-tron
Ro, 14 March 2023
Audi is launching a software update to all Audi Q4 e-tron and Q4 Sportback e-tron carss, while 2023 production units will be running version 3.2 of the software straight out of the production line. From this version going forward, Audi is enabling an OTA interface so you can update your vehicle wirelessly without having to visit a service center..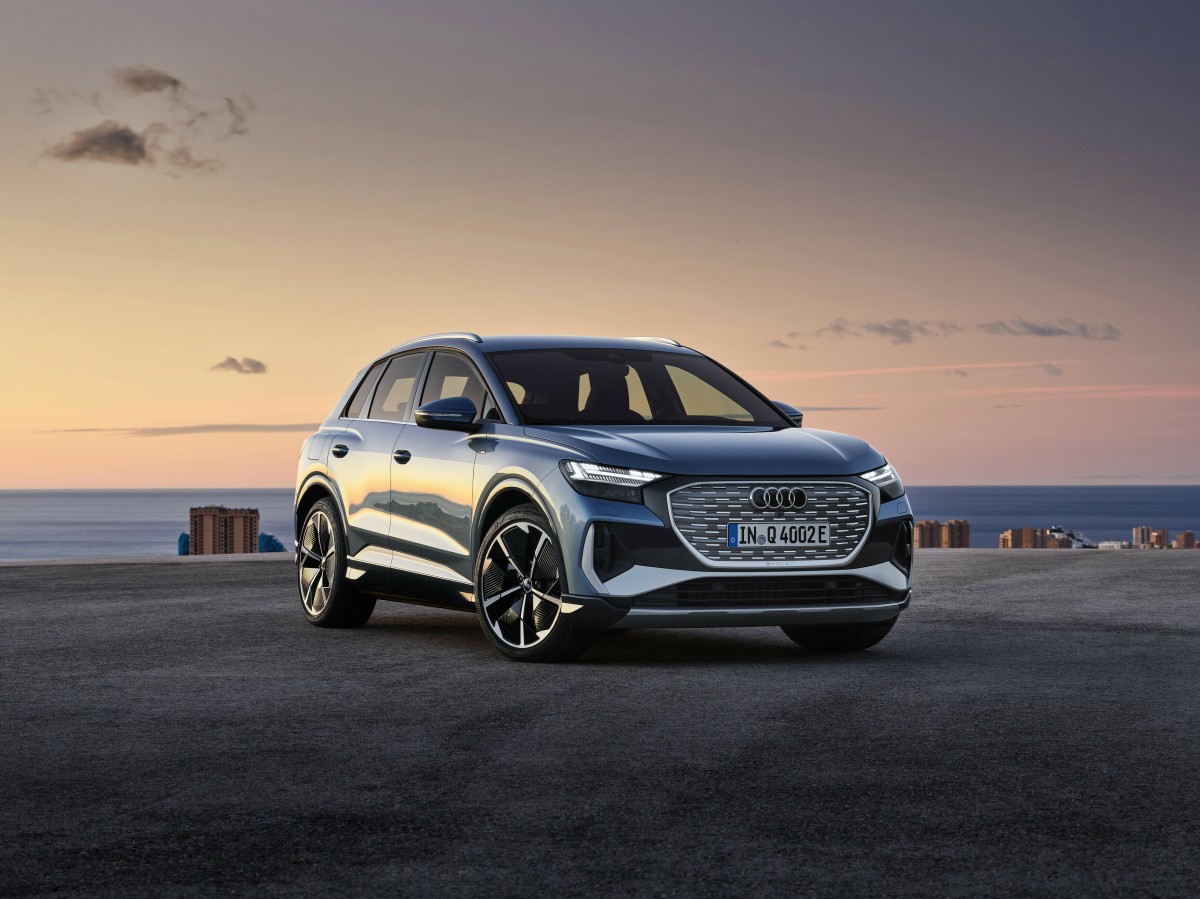 Additionally, the new software update enables the creation of personalized profiles, which comes in handy for those who share the car with family and friends. For extra convenience, you can send your planned route from the myAudi app to the car as well as mark parking position and check various status messages.
The software also improves charging when at home or on the road. A "Preferred charging time" option has been added allowing you to choose a time frame in which the vehicle starts charging. It's useful for people with variable-rate electricity plans. The timers can be set from the vehicle or the myAudi app.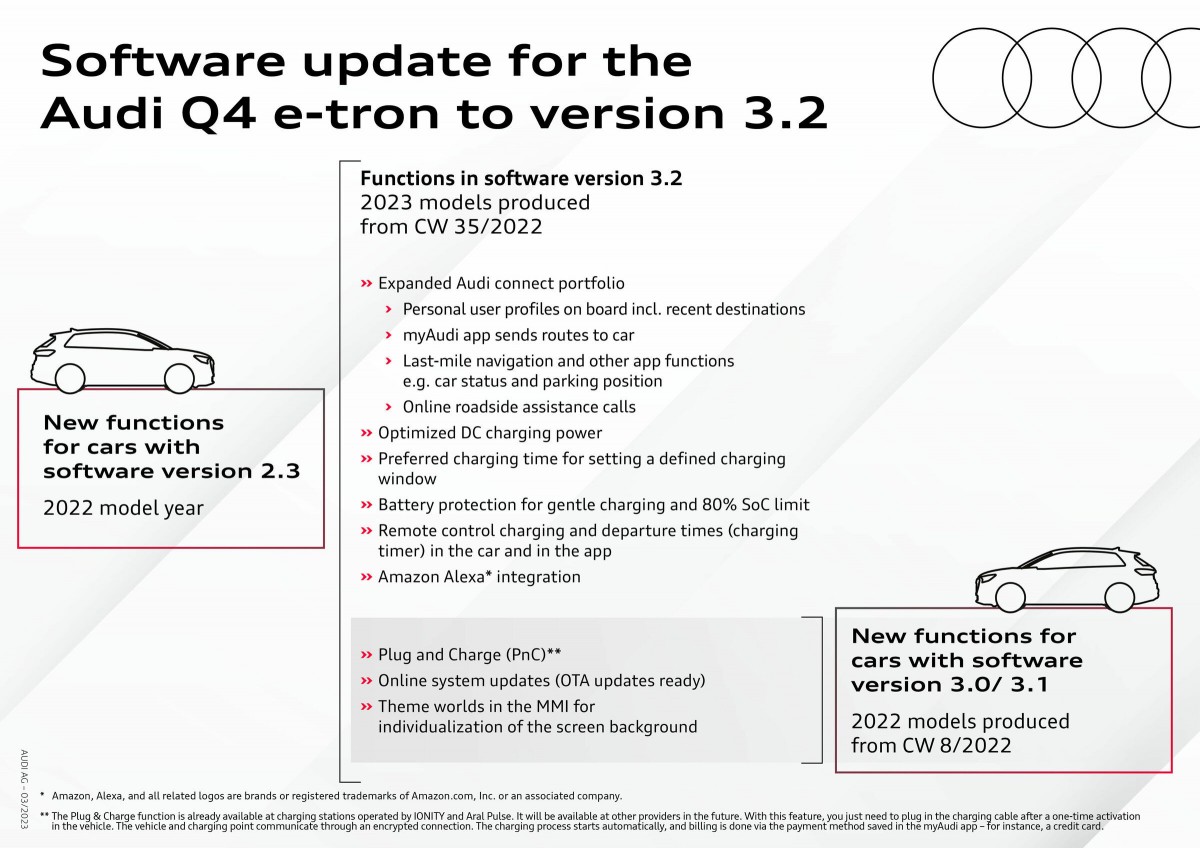 Preconditioning gets better too. Depending on your departure time, the car uses the charger's power to heat up the seats and the cabin instead of using battery power. Also, the software now takes into account outside temperatures and adjusts the heating inside the car accordingly.
Increased charging power is also on the menu with DC charging reaching up to 135kW as well as letting you limit the charge of the battery to 80% to extend its life.
Version 3.2 of Audi's software allows for more customization too. New themes are available for the center screen that syncs with the interior LEDs.
Additionally, Amazon's voice assistant Alexa can now be used to control some features inside the car.
In order to get the new software, Audi will contact owners in the first quarter of this year to let them know how to install the update at Audi's local service centers. As we said earlier, future software updates will be pushed via OTA so that's the last of this particular hassle.
Related
Popular models