New XPeng P5 trims down options, bids farewell to LiDAR
Max McDee, 25 September 2023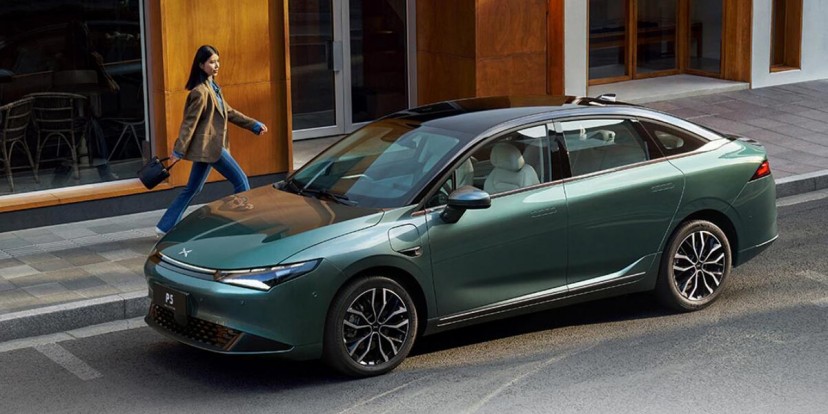 XPeng Motors unveiled a revamped version of its P5 sedan. The 2024 XPeng P5 was launched without any prior teasers, and sees a reduction in available trims and the notable elimination of the LiDAR option.
The P5 initially made waves as the world's first production car to feature LiDAR technology when it hit the market on September 15, 2021. This technology, renowned for enhancing obstacle detection for assisted driving systems, has become a standard feature on high-end models in China. However, XPeng's latest move sees the P5 shedding this once-celebrated component, aligning more with its flagship sedan, the P7, which didn't feature LiDAR.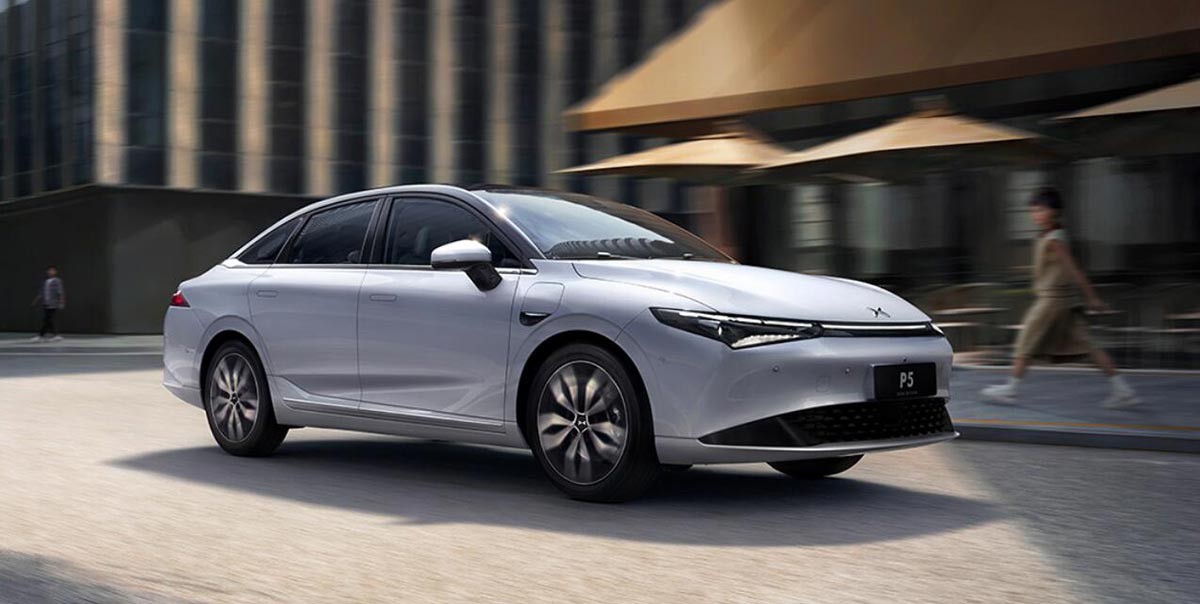 The revamped P5 is now available in just two trims – the XPeng P5 500 Plus and the XPeng P5 500 Pro, marking the fewest options in the company's history. This is a stark contrast to the previous five options, with prices starting at RMB 156,900 ($21,480). The new versions maintain a similar pricing structure with the same starting price but offer a CLTC range of 311 miles, a reduction from the previous 342 miles.
The new P5 continues to be a front-wheel-drive, equipped with a front electric motor boasting a peak power of 155 kW and peak torque of 229 lb-ft. The sedan accelerates from 0 mph in a respectable 7.5 seconds. Dimension-wise, the new model mirrors its predecessor, with a slight increase in length by 2.05 inches, measuring 191.3 inches in length, 72.4 inches in width, 59.8 inches in height, and a wheelbase of 109 inches.
One of the highlights of the Pro version is the integration of NVIDIA's Xavier smart driving chip, supporting highway NGP (Navigation Guided Pilot) functionality. This addition showcases XPeng's commitment to delivering advanced driving assistance, even as it opts out of LiDAR.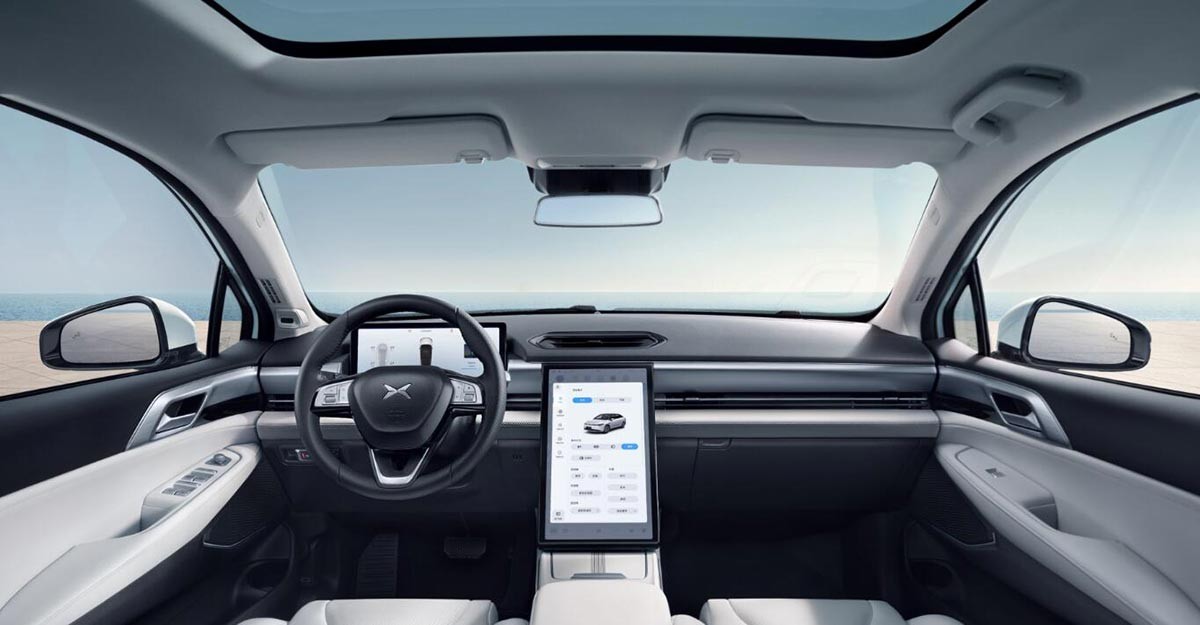 Sales data reveals a mixed bag for the P5. June 2022 saw the highest monthly deliveries for the model at 5,598 units, but the numbers have generally lingered below 2,000 units per month, with a slight uptick to 2,241 units in March.
This revamp comes hot on the heels of another facelift from XPeng – the flagship SUV, the G9, which was launched just a week prior. The 2024 G9 quickly garnered attention, receiving more than 8,000 firm orders within 72 hours of its launch, with deliveries commencing on September 21.
XPeng's decision to streamline the P5's options and remove LiDAR raises eyebrows, especially considering the technology's growing prevalence in the Chinese automotive market. However, it's clear that the company is not shying away from innovation, as evidenced by the integration of advanced driving chips and the rapid facelifts of its models.
In a market where EV manufacturers are in a constant race to outdo each other, XPeng's latest moves are a testament to its adaptive strategy. Whether this approach will drive the company forward or leave consumers longing for more remains to be seen. But one thing is certain – in the ever-evolving landscape of electric vehicles, XPeng is determined to carve its own path.
Related
This car is so so beautiful ❤️❤️
Reviews
Unknown column 'RWD' in 'where clause'
SELECT models.*, drives.DriveID, drives.Anchor, drives.Thumb, makers.MakerName FROM models LEFT JOIN ( SELECT ModelID, MAX(DriveOrder) AS MaxDO FROM drives GROUP BY ModelID ) AS dlinks ON models.ModelID = dlinks.ModelID LEFT JOIN drives ON dlinks.ModelID = drives.ModelID AND dlinks.MaxDO = drives.DriveOrder LEFT JOIN makers ON models.MakerID = makers.MakerID WHERE models.ModelID IN (56,2023,RWD,BYD,213,2021,Air,348,2022,SR) ORDER BY FIELD(models.ModelID, 56,2023,RWD,BYD,213,2021,Air,348,2022,SR) LIMIT 6; -- 1062, 35.175.107.142
Warning
: mysqli_num_rows() expects parameter 1 to be mysqli_result, bool given in
/home/gsmarena/arenaev/m/_rankingswithpics.php3
on line
37