Nio debuts SkyOS operating system and in-car App Store for its EVs
Max McDee, 22 September 2023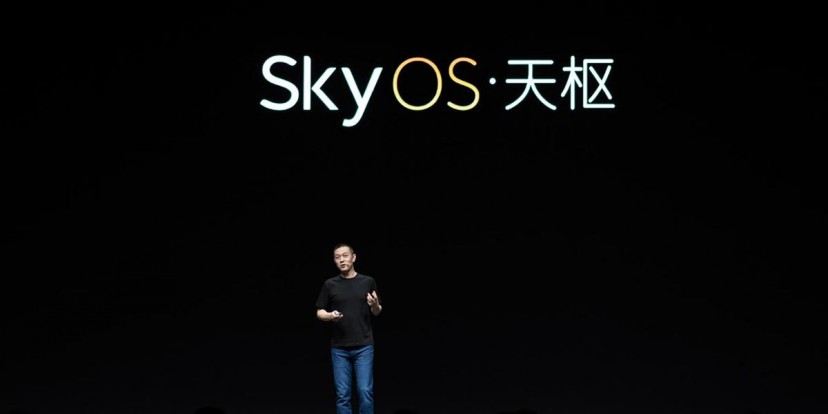 In the ever-evolving landscape of electric vehicles, Nio is yet again making waves with its latest innovative unveilings. The China-based EV automaker showcased its groundbreaking SkyOS, dubbed as China's first operating system for smart electric vehicles, and introduced an App Store explicitly designed for its vehicle's smart cockpits. These advancements were revealed at the Nio IN 2023 Innovation Day event in Shanghai, marking a significant stride in enhancing user experience and vehicle connectivity.
SkyOS - a glimpse into the future of EV tech
SkyOS stands out as Nio's comprehensive domain operating system, forming a unique "1+4+N" technology cluster. This system encompasses vehicle control, intelligent driving, cockpit, mobile connectivity, and much more, setting a new standard in the EV industry. The cluster is designed to support multiple operating system requirements, ensuring a secure and reliable base for both the cockpit and autonomous driving domains.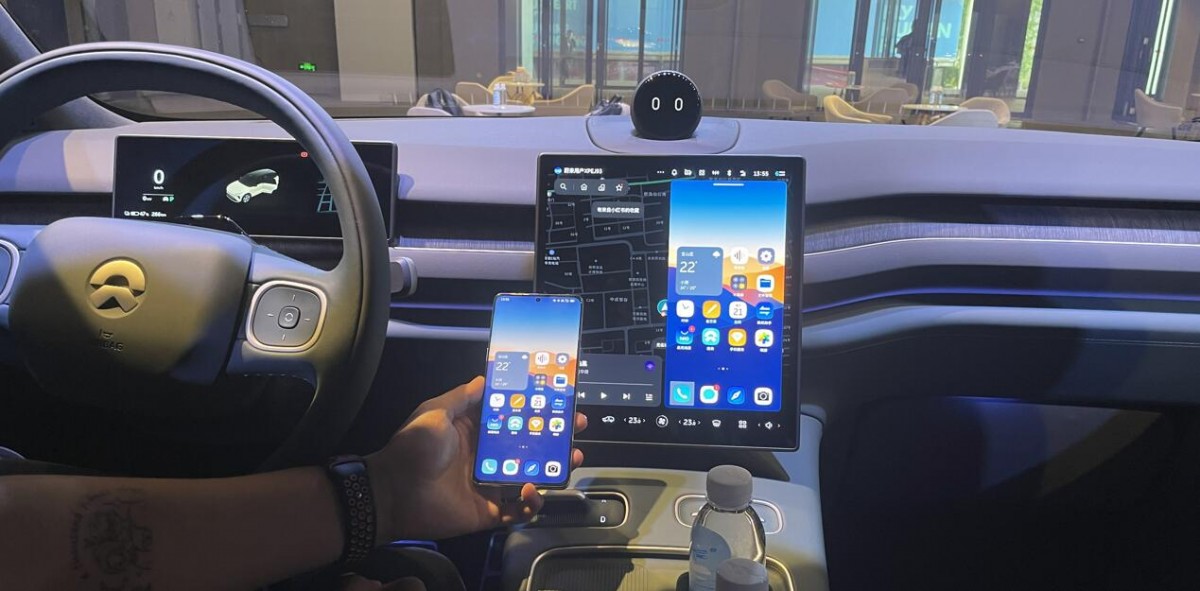 Delving into the technicalities, the '1' in the "1+4+N" represents SkyOS-H, a hypervisor, while the '4' symbolizes four subsystems: SkyOS-M, a microkernel-based system; SkyOS-L, a lightweight and reliable system; SkyOS-R, designed for high-performance and complex scenarios; and SkyOS-C, a customized system based on Android. The 'N' denotes the middleware of SkyOS, dedicated to various fields such as AI framework, sensor framework, power management, and network.
This intricate system underlines Nio's commitment to integrating a wide range of devices for efficient collaboration, enabling the company to realize the mass production of some of the SkyOS middleware through its first-generation platform, NT 1.0, and SkyOS-L through the second-generation NT 2.0 platform. The upcoming NT 3.0-based platform will feature the full-fledged SkyOS, promising a seamless and enhanced user experience.
Nio's In-Car App Store
Nio isn't stopping there. The company is also launching an App Store for its vehicle cockpits, which is anticipated to elevate the in-car experience with initially over 40 specially adapted apps available from September 22. This App Store acts as a content eco-platform, allowing partners to build native apps that safely utilize the vehicle's capabilities. The available apps encompass various domains, including social media platform Xiaohongshu, video platform Youku, and short video platform Kuaishou, broadening the entertainment options for Nio drivers.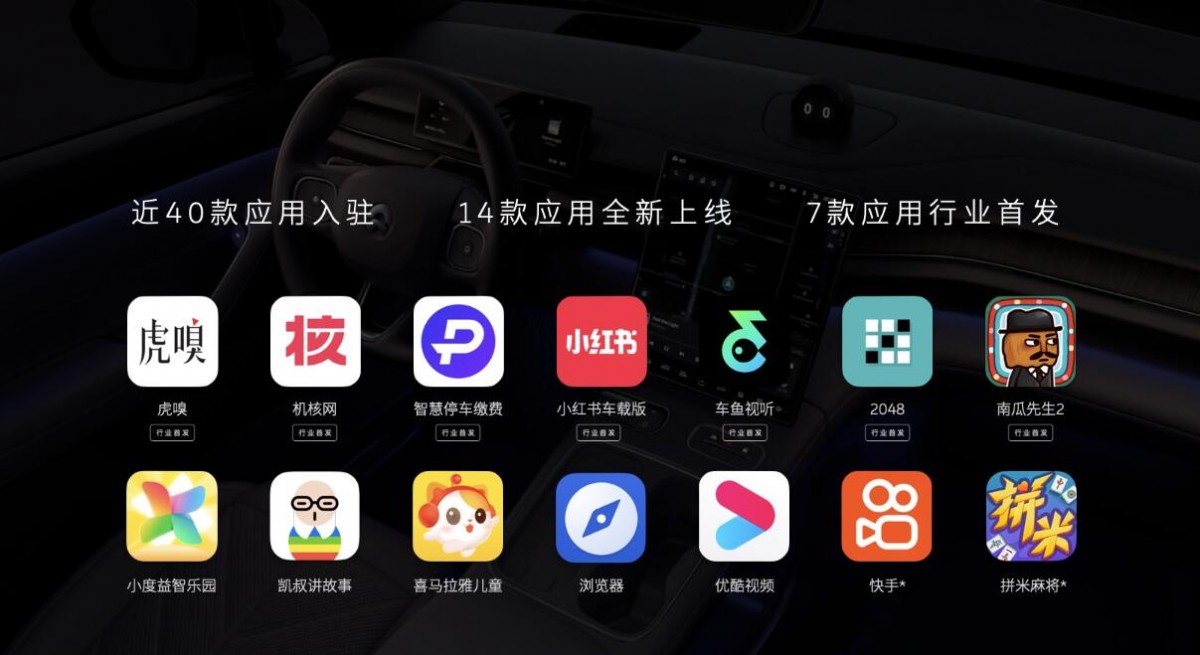 Furthermore, Nio introduced its first smartphone, the Nio Phone, offering seamless connectivity and content sharing between the phone and the vehicle. This feature allows users to display a virtual phone on the vehicle's center screen, providing direct access to the apps installed on the Nio Phone, thereby enhancing the interaction between the vehicle and its user.
With the unveiling of the SkyOS and the in-car App Store, Nio is steering the EV industry towards a future where technology and convenience converge. The company's efforts to integrate smartphone technology with vehicles signify a step forward in redefining the driving experience, blending entertainment, connectivity, and functionality.
Of course, this isn't the first attempt to create a dedicated vehicle operating system that fully integrates with our mobile life. We have Huawei's HarmonyOS, and we have Google and Apple constantly improving their offering. Meizu is on the case as well since becoming part of Geely's emporium. But - at least on paper - Nio's attempt appears to be the most complete and most accomplished. Real-life tests will put all the claims to an unforgiving test.
Related
Nothing yet. Be the first to comment.
Reviews
Unknown column 'RWD' in 'where clause'
SELECT models.*, drives.DriveID, drives.Anchor, drives.Thumb, makers.MakerName FROM models LEFT JOIN ( SELECT ModelID, MAX(DriveOrder) AS MaxDO FROM drives GROUP BY ModelID ) AS dlinks ON models.ModelID = dlinks.ModelID LEFT JOIN drives ON dlinks.ModelID = drives.ModelID AND dlinks.MaxDO = drives.DriveOrder LEFT JOIN makers ON models.MakerID = makers.MakerID WHERE models.ModelID IN (56,2023,RWD,BYD,213,2021,Air,348,2022,SR) ORDER BY FIELD(models.ModelID, 56,2023,RWD,BYD,213,2021,Air,348,2022,SR) LIMIT 6; -- 1062, 35.175.107.142
Warning
: mysqli_num_rows() expects parameter 1 to be mysqli_result, bool given in
/home/gsmarena/arenaev/m/_rankingswithpics.php3
on line
37