Porsche Taycan Turbo S sets new Nurburgring record
Max McDee, 10 August 2022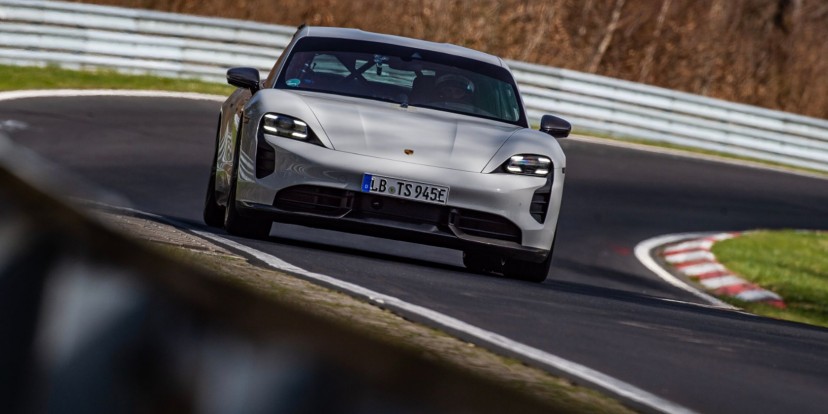 Porsche Taycan Turbo S set a new Nurburgring record for a production electric car. It beat the previous record of 7 minutes and 35 seconds set by Tesla Model S Plaid by a comfortable margin and it went faster than Koenigsegg CCX or CCR. It managed to match the Porsche 911 GT3 RS with its 7 minutes and 33 seconds.
The new record is official and the car was a stock vehicle apart from the compulsory roll cage. The weight of the car was identical with a production model but the performance can be attributed to the latest Performance Kit from Porsche. The improvement is quite something - last time Taycan Turbo went around Nordschleife in 7 minutes and 42 seconds.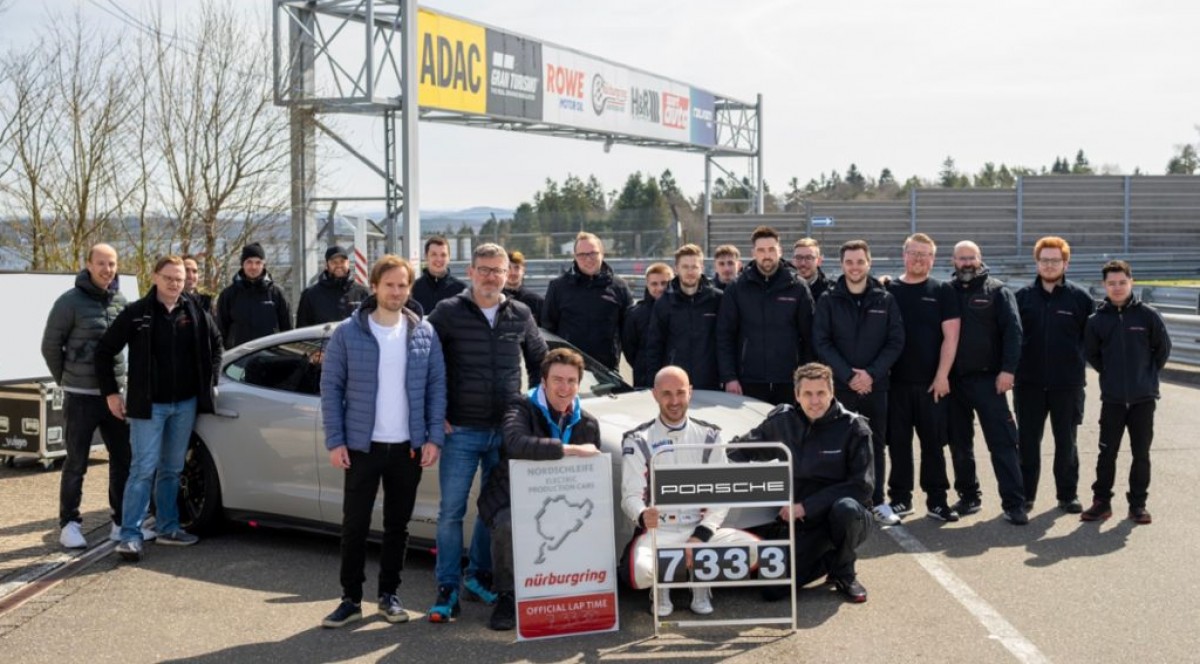 Porsche Taycan Turbo S set an official record for fastest production electric car
The Performance Kit doesn't change the power output or add any new aero parts. It is simply a set of 21" RS-Spyder alloy wheels wrapped in road legal Pirelli P Zero Corsa. Those are racing tyres with a special grippy compound but have road approved thread - they aren't slick tires.
Another part of the Performance Kit is the updated software for PDCC - Porsche Dynamic Chassis Control. The new software takes into account the grippy tires and allows for greater acceleration through the corners and improves torque vectoring.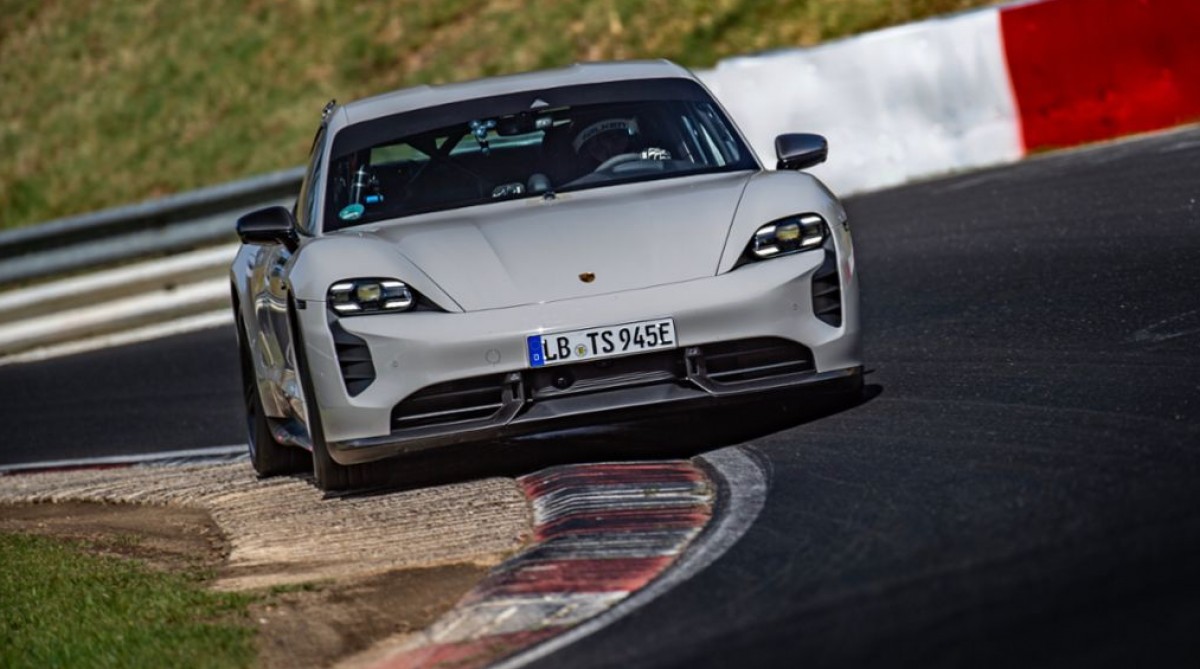 The Performance Kit will be available from December but in Germany only for now and only for the 2023 Porsche Taycan Turbo S. With the 2023 cars being already delivered to customers, Porsche plans to offer retrofitting to existing owners.
Even if technically road legal the Pirelli P Zero Corsa are really designed for track use only and Porsche suggests its customers should swap the wheel and tyre package for the standard road wheels once off the race track. This won't affect the Performance Kit as the new software can recognize the grip levels and adjust all parameters accordingly.
How fast is 7 minutes and 33 seconds around the Nurburgring? Watch the test driver Lars Kern flying through the record lap:
Related
Beat the Plaid with 1less motor and over 200hp less. Faggot.
I have a Porsche Taycan, it's an absolute blast and catches the eye of everyone. Possibly even more than a 911, which have been around. It's a new, radical design and they get a kick from the electric sport sound. As for charging, 5-hours e...
Popular models