Refreshed KiWi EV comes with DJI's intelligent driving system
Max McDee, 17 September 2022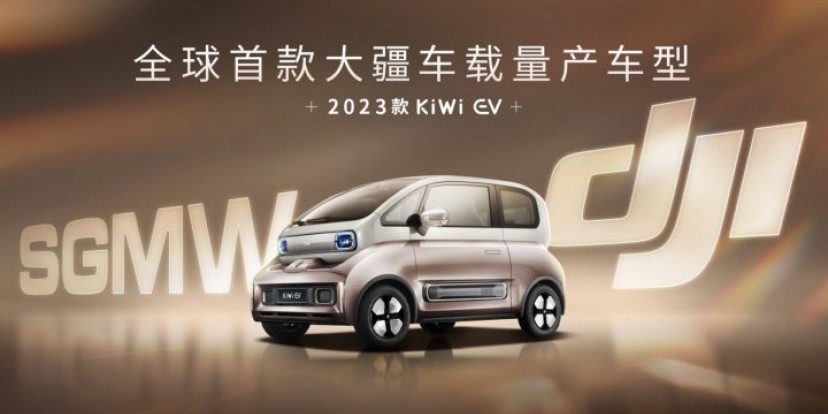 The 2023 Baojun KiWi EV is a refresh of the very popular mini EV from China. Everything is mini about this car - it is only 2.89 meters long, it is only 1.6 meters wide and tall, its top speed is only 105 kph, its battery has only 31.7 kWh capacity and its price starts only at $12,500 at the current exchange rates.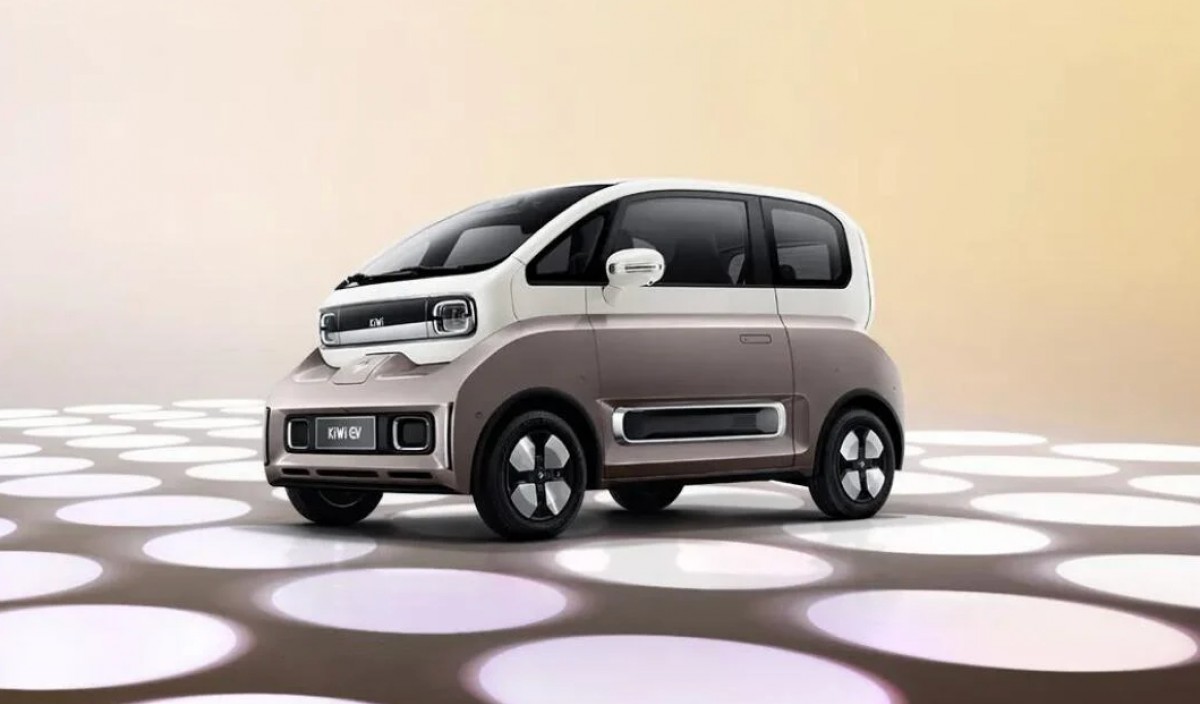 Despite its rather small battery, the car has a respectable 300 km of range - according to the manufacturer. There are two power versions of this mighty mini EV - you can opt for the basic model with a 40 kW electric motor that offers 150 Nm of torque and the already mentioned top speed of 105 kph.
For those who feel brave and adventurous, the Baojun got together with DJI to offer a special performance model. For $14,720 buyers can specify an upgraded 50 kW electric motor that takes the KiWi EV all the way to the hair rising 115 kph. Must be one heck of an experience - 115 kph in a car that's no bigger than a shoebox.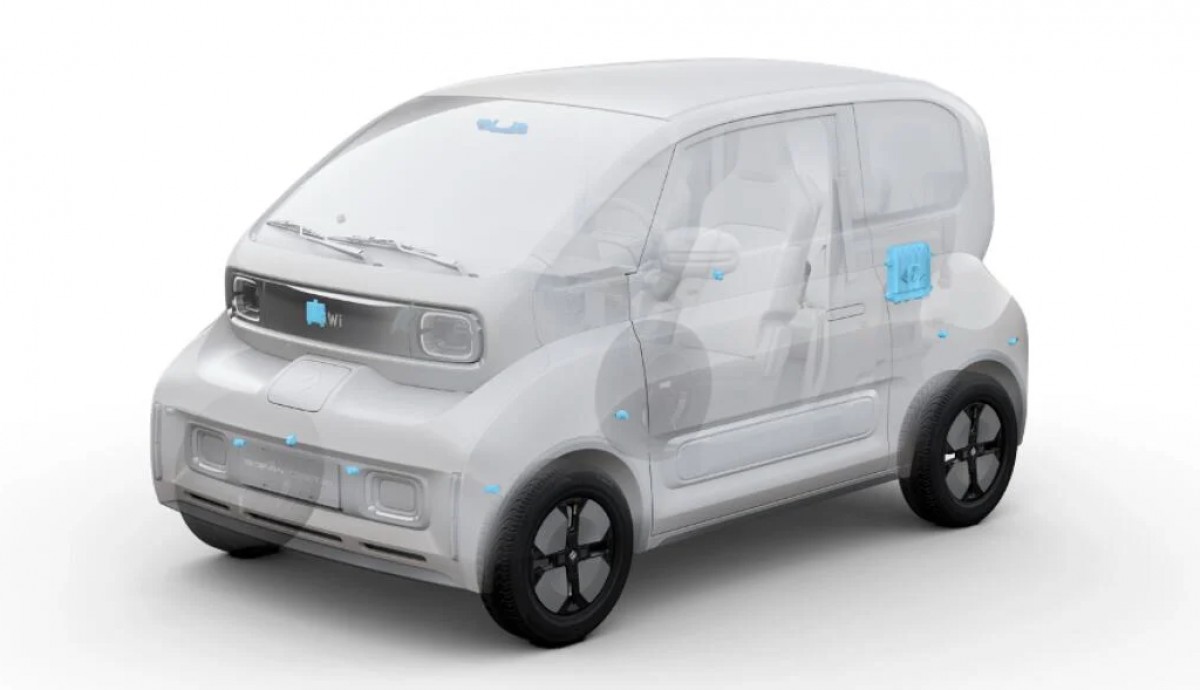 All jokes aside - it's a city car, designed for taking people from home to work and from work back home. It doesn't need to be faster than 60 kph anyway and for its designated environment - it is perfect. It fits in every gap, it must be nippy with 150 Nm of torque spinning those tiny wheels. It must handle well with those wheels so far out in the corners, I bet it is a right hoot to drive.
The DJI version is quite clever, it comes with the Lingxi intelligent driving system. As standard, it has 10 more sensors than the regular KiWi - it has the 1mmWave radar, there are 12 ultrasonic radars and the front camera is binocular.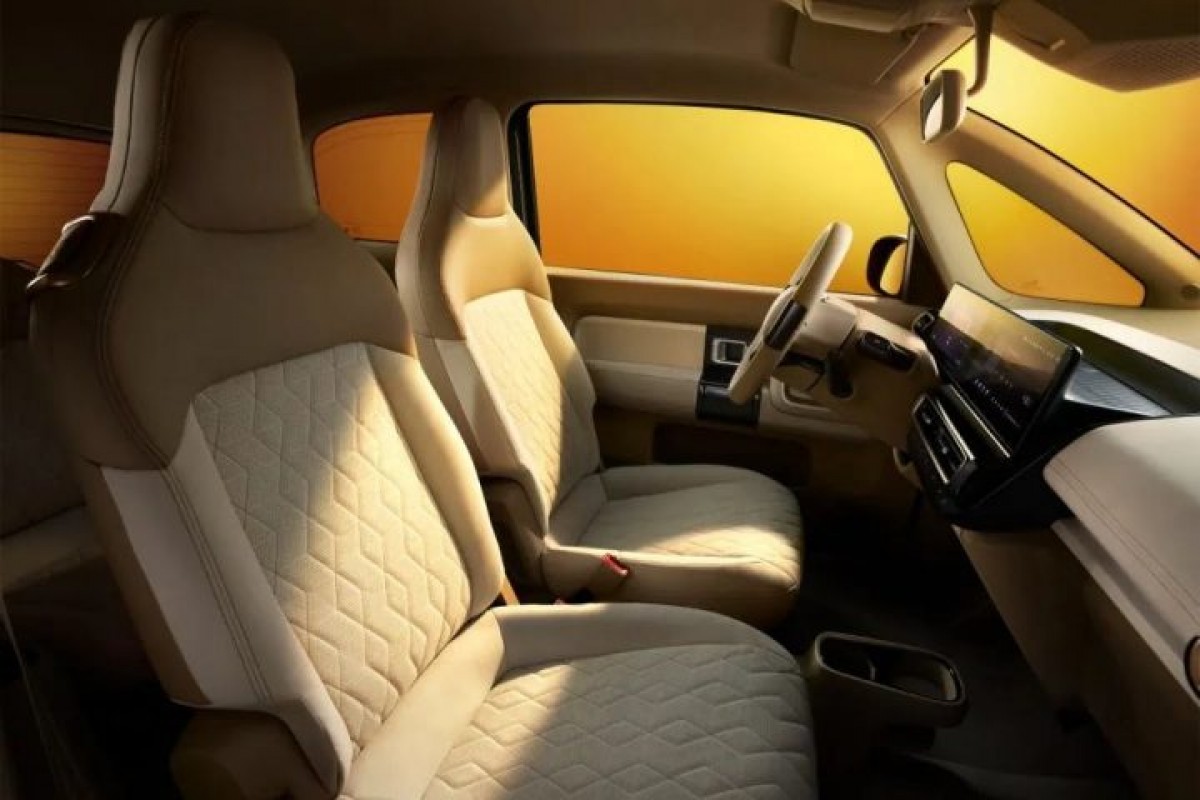 Lingxi is a result of joint efforts by DJI and Wuling. With DJI's years of experience in obstacle avoidance tech and with its extensive collection of algorithms it was just a question of time before the company got involved in assisted driving systems.
The Lingxi system offers good basic ADAS based on a system design and hardware with software optimization. It doesn't need external data sources or prohibitively expensive sensors. It allows cheaper cars to offer obstacle avoidance, adaptive cruise control, and intelligent lane assist.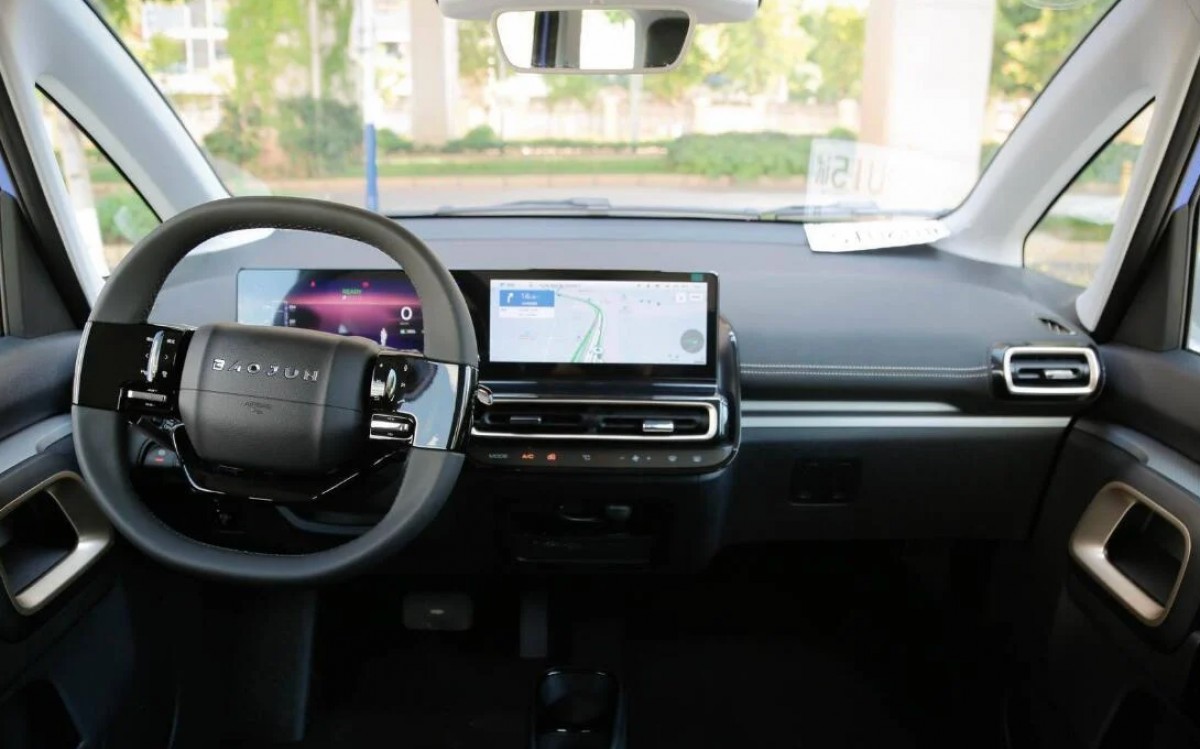 Baojun is a brand of the SAIC, Wuling, and General Motors joint venture. It manufactures cars based on the GSEV platform (Global Small Electric Vehicle) such as KiWi EV, Nano EV, and Mini EV with prices below $14,000 mostly. As for DJI - it has been making automotive parts for a few years apparently and it launched its automotive arm - DJI Automotive - in April 2021.
Related
Popular models