Skoda took Enyaq iV RS to arctic circle and came back with a world record
Max McDee, 01 February 2023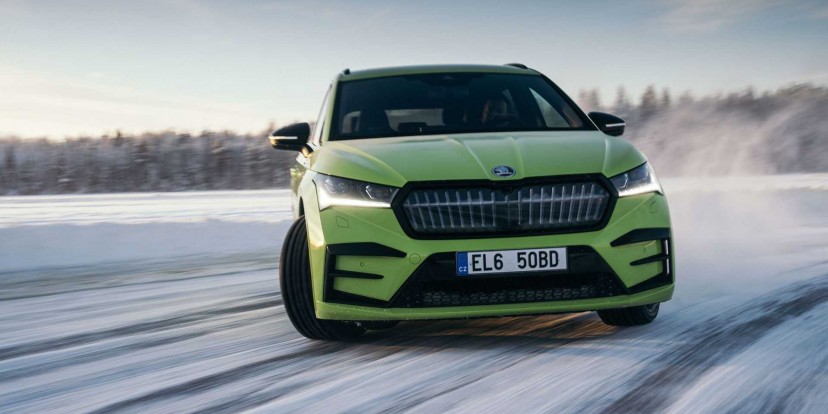 This is what happens when marketing people, who usually are locked up in their cubicles and are fed copious amounts of coffee, are let out and get a taste of freedom. Desire for publicity turns into adventure and that adventure ends with a World Record.
Days of family Skodas, reliable but unremarkable - and cheap - are truly gone. Skoda shed its image of the poor cousin and has been flexing its muscles for a while now. It has been successful at establishing itself as a good alternative to VW and it is trying to poach some customers from Audi.
But this Skoda went after a completely different kind of customer. Courtesy of Richard Meaden from Evo magazine, this green Enyaq iV RS went on a short holiday to Sweden which resulted in Guiness World Record for the longest car drift on ice. You can watch the short video right here:
While in the video it all looks nice and easy and very picturesque, it actually took a lot of work to get the result. Richard and his team needed 5 days of practice and 18 hours of drifting in total to eventually nail the 7.35km (4.56mi) record run. The 60-meter diameter circle on the frozen lake was completed 39 times in 15 minutes and 58 seconds at an average speed of 40km/h.
The Skoda Enyaq iV RS was completely stock except for the Michelin studded winter tires. The team managed to beat the previous record of 6.22kilometers that was set only a year ago by Wang Dongjang in a Subaru WRX STi.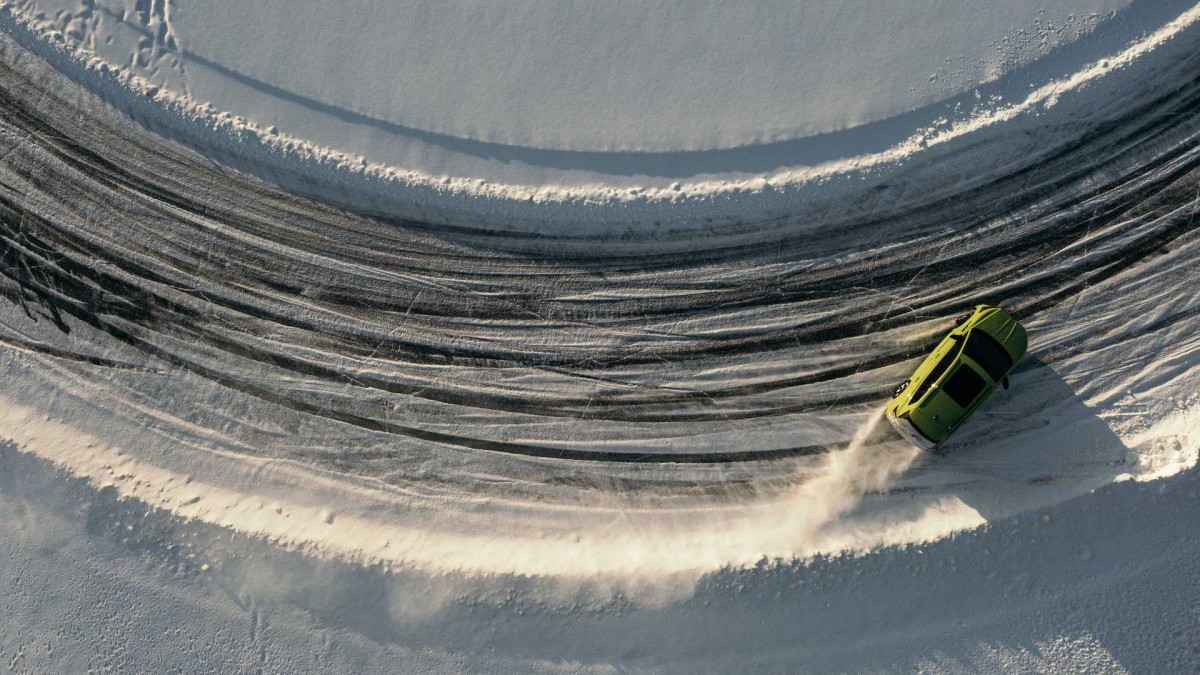 Richard and Skoda go a while back, he set the speed record in a modified Octavia RS in 2011. His 600hp Octavia became the fastest Skoda ever when it clocked 366km/h (227mph) at the Bonneville Salt Flats.
If you are in a market for an electric SUV and have spare €55,000 you may think you'll be spoiled for choice. You can nab a VW ID.4 GTX or you can get the Audi Q4 e-tron 50 quattro. But if you have kids of school age, you'll understand the importance of bragging rights and when it comes to that - it's the Enyaq that has the kudos.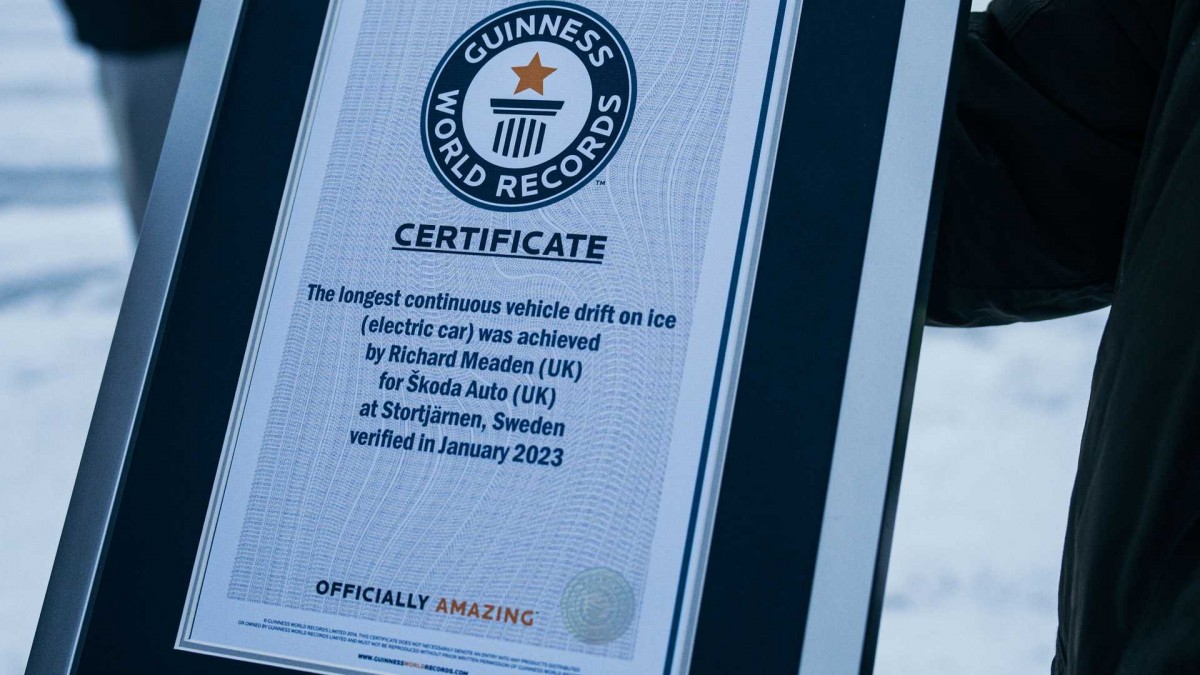 For a kid to know that Mom drives a world record beating car is priceless. Never mind the record is useless and no sane parent will ever attempt to replicate it - that's not the point. There's only one record holder and it comes in green and the world knows it.
Related
Popular models