Surprisingly luxurious interior of YangWang U8 unveiled, preorders start April 18
Max McDee, 15 April 2023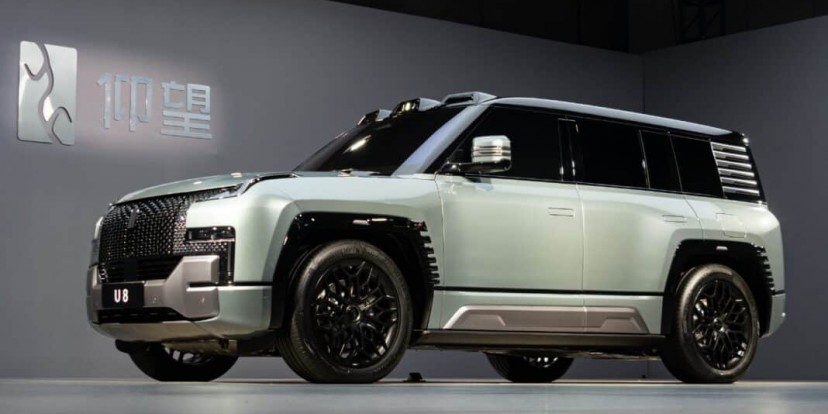 YangWang U8 made a serious splash when it was first announced late last year. A serious electric off-roader with hard-core abilities, capable of crossing water thanks to its floating mode. The 1,100 hp U8 is not only the most powerful electric SUV on the market but it is the largest as well and now YangWang released the first images of its interior. Can you hear that? That silence is the response from global luxury car brands trying to gather their thoughts.
Nobody expected to see this. A 5.3-meter long hard-core SUV with 1,100 hp at a right foot's disposal - you'd expect an extreme interior with bucket seats and grab handles everywhere. No, YangWang U8 goes after top-of-the-range luxury vehicles with an interior that wouldn't look out of place on a Bentley.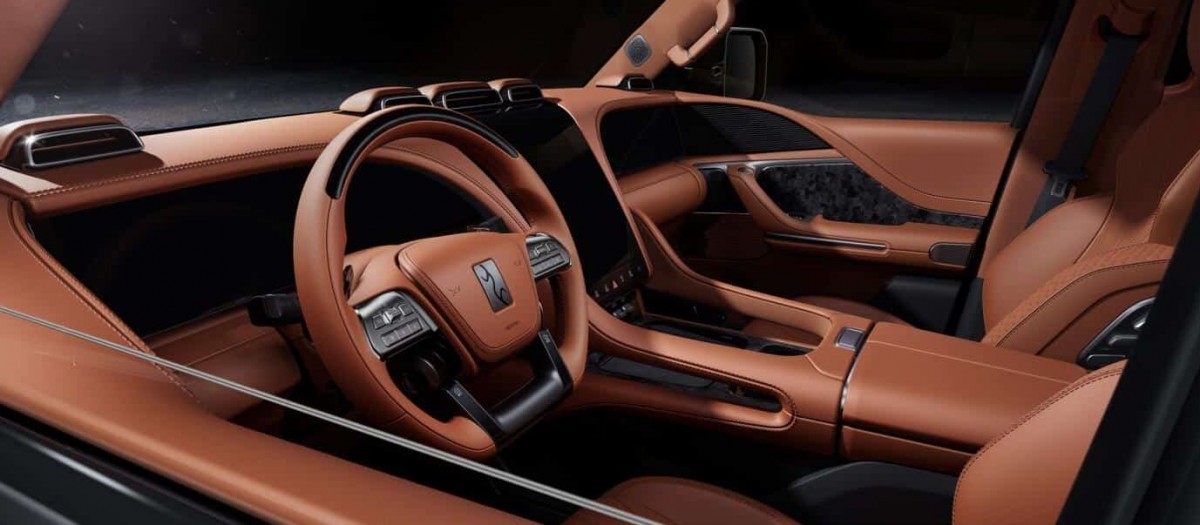 Notice the double glazed windows
Let's start with the dashboard - the driver and front passenger get their individual cowls reminiscent of classic Corvettes or more modern Aston Martins. The air vents are top-mounted which is unusual but attractive at the same time. If not for the high seating position, you'd be thinking you're sitting in a posh grand tourer rather than an extreme off-roader.
Taking a quick look at the back dispels the illusion of a sports car. The YangWang U8 is a bus, there are no two ways about it. With a wheelbase of over 3 meters, the resulting amount of interior space is ridiculous. There are two versions available - 5 and 7-seat with the latter offering a 2+2+3 layout. All that wrapped up in sumptuous Nappa leather and complemented by a fully customizable floating headliner that resembles the night sky - look familiar?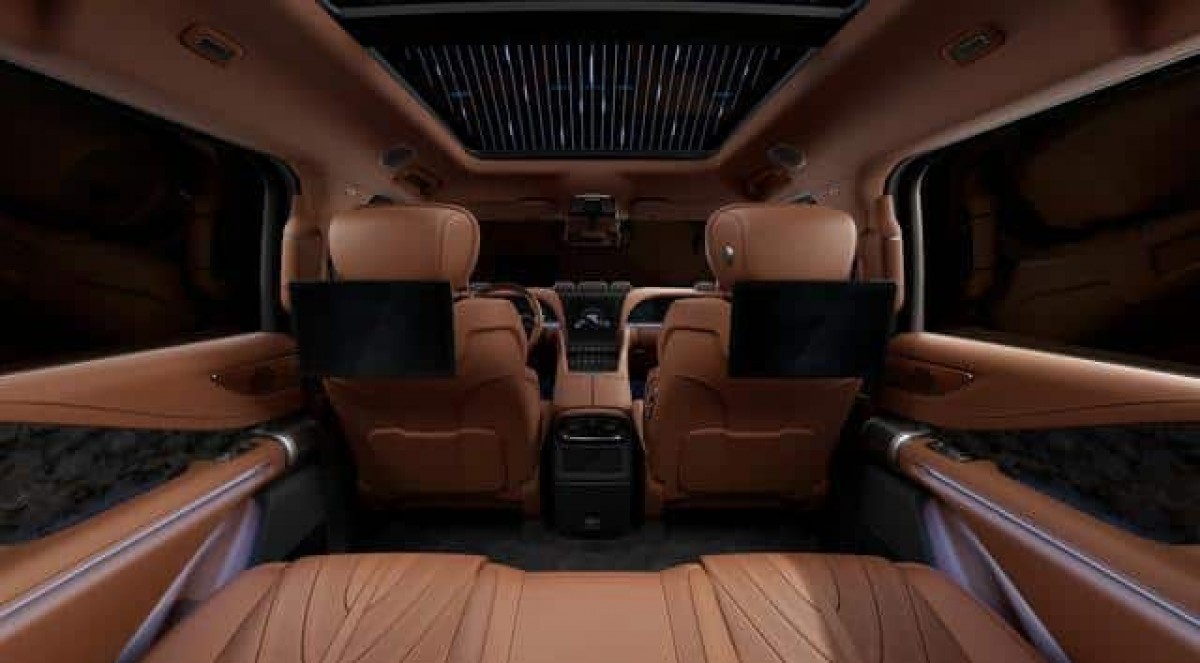 There are 5 screens in the YangWang U8. The center 12.8-inch OLED screen is curved and it appears to sit atop the two 23.6-inch screens - one for the passenger and one for the driver. Rear passengers are treated to two 12.8-inch screens and the Evidence Series 22-speaker audio system ensures an immersive experience.
This giant of an SUV can sprint to 100 km/h (62 mph) in just 3 seconds. Thanks to the just-introduced DiSus smart suspension, the U8 can rise as much as 20 cm and can lift and lower each wheel fully independently. All that tech and luxury comes at a price though, the U8 starts at RMB 1 million which is around $145,000 at current exchange rates.
If you do want one, you'll need to catch a flight to Shanghai and you'll need to be quick about it. YangWang U8 will be officially unveiled on April 18 at 9.40 am local time which is 1.40 am GMT (8 hours behind). The preorders start at the same time and - according to YangWang - people are already lining up to snap up this gentle beast of an electric SUV.
Related
not for poor people like you
Reviews
Popular models