Tesla discontinues Model 3 Standard Range Plus in the US, replaces it with new Rear-Wheel Drive option
Vlad, 02 November 2021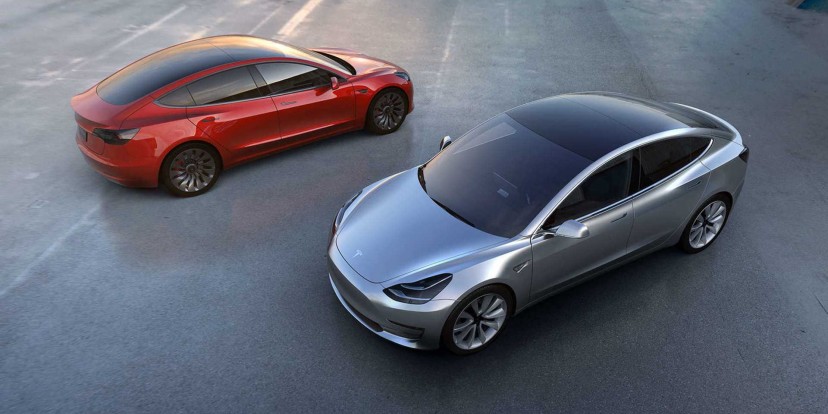 Something interesting happened on Tesla's US website today, regarding the Model 3. The base-version of the car isn't called Standard Range Plus anymore, it now goes by the simpler Model 3 instead. This is still a rear-wheel drive (RWD) car, and it can be yours starting from $43,990.
Before you think that it's just a name change and nothing more, consider the fact that this new Model 3 RWD has received a slightly higher EPA range rating than the one it replaces - 10 miles (16 km) more, in fact, which is a 3.8% improvement. On the other hand, the 0-60mph (0-96.5 km/h) time has taken a hit, going from 5.3s on the older iteration to 5.8s on this one.

That's intriguing for sure, and since Tesla doesn't do marketing and press releases like the rest of the industry, we're left to speculate what it could all mean. Remember Tesla's planned global switch to LFP battery chemistry in all standard-range cars? Well, this may be the first sign of that actually happening.
According to some speculation from InsideEVs, this could mean that Tesla will soon reintroduce a long-range RWD version of the Model 3 in the US, which might have slightly better acceleration to differentiate it that much more (the good old 5.3s of the now-defunct Standard Range Plus).
As of now, in the US you can pick the aforementioned Model 3 RWD, or two all-wheel drive options: Long Range (from $49,990 up) and Performance (starting at $57,990).
Related
Wow! I can't believe I got here so early! This is an amazing idea guys! Keep it up!
I guess It would be fun to visit this comment section 10 years later
Reviews
Popular models