Tesla opens first V4 Supercharger site to non-Tesla vehicles
Max McDee, 11 April 2023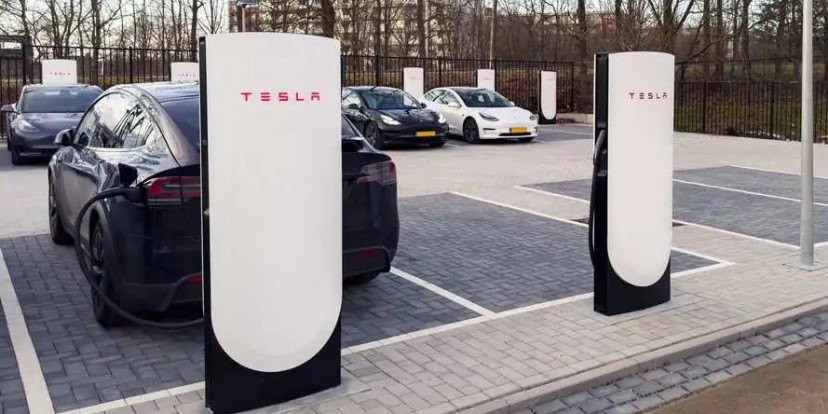 Tesla opened its first V4 Supercharger site on March 15. The site is located in Harderwijk in the Netherlands and has 16 V4 Superchargers installed. Although the V4 are capable of outputting 350 kW charge, initially they are limited to 250 kW, and now the company confirmed that the new site is open to all electric vehicle brands as long as they support CCS2.
So far the feedback from users focused on the fact the V4 comes with much longer charging cables. Tesla confirmed the cables are between 9.5 and 9.8 feet (2.9 to 3 meters) which is 3.5 feet longer than we get on the V3 Supercharger.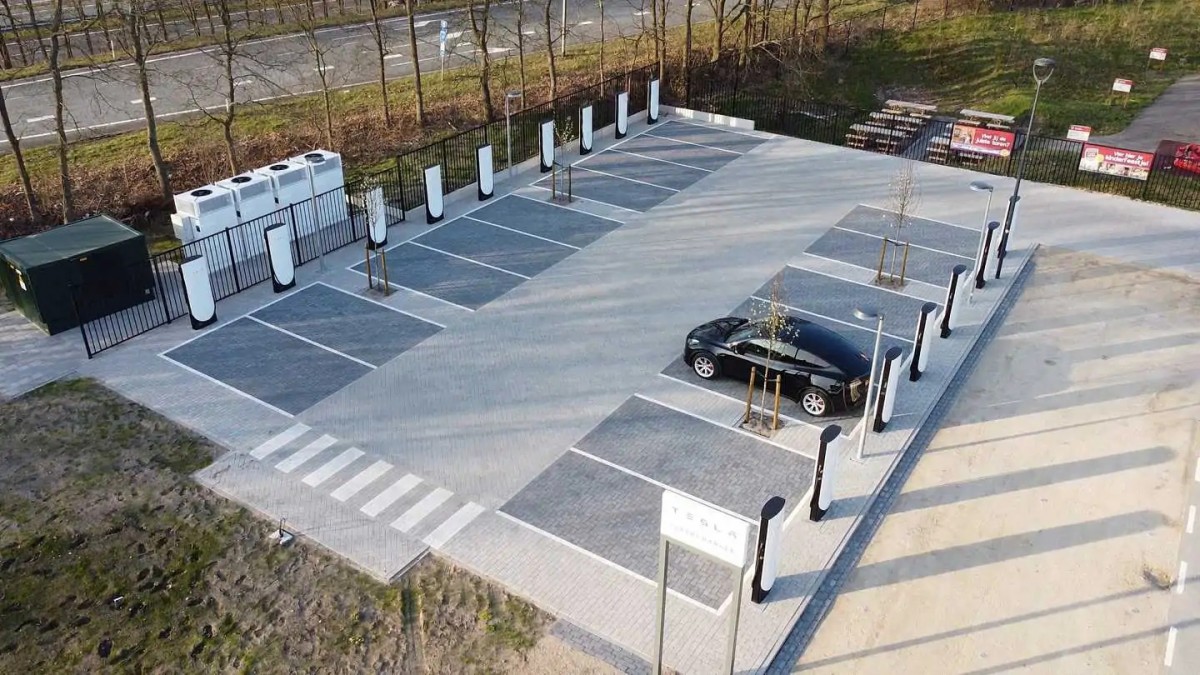 The design of the stall is completely new, there is no void in the center anymore and the charging cable holder is on the side of the stall. The V4 can output as much as 615 Amps and 1,000 Volt DC - in theory this means the V4 is capable of 615 kW output. In Europe, the V4 comes with the CCS2 connector while in North America it is equipped with Magic Dock which automatically alters between CCS2 and Tesla connector (NACS) depending on a vehicle being charged.
It's good to see Tesla allowing other brands to use its latest technology. While some Tesla owners may not be impressed by potential waiting times, in reality, the more charging sites we have the less we wait. With the V4 charging times are significantly quicker, and with 16 stalls in Harderwijk any waiting shouldn't be an issue.
There are already the first video reviews of the V4 Supercharger out there on YouTube. People have been sharing their experiences and it's really interesting to see the future of charging technology in action. It will be a while before the V4 becomes a common site, for now, we may as well enjoy someone else's first impressions:
Related
Nothing yet. Be the first to comment.
Popular models