Tesla to open its Supercharger network to non-Teslas in North America
Enrique, 07 July 2022
A 'Fact Sheet' release from the White House highlights the Biden-Harris Administration's aid in accelerating the rollout of EV charging infrastructure through the United States totalling more than $700 million from the private sector. Companies involved in the EV industry in North America are listed, actions that would help towards building 250,000 chargers per year, creating more than 2,000 jobs.
In the document, Tesla is noted to be making investments to its Gigafactory in Buffalo, NY to produce more Tesla Solar Roof and Supercharger stations. The following was offered about Tesla's efforts to opening up its Supercharger network to non-Tesla EVs.
Later this year, Tesla will begin production of new Supercharger equipment that will enable non-Tesla EV drivers in North America to use Tesla Superchargers.
There are over 6,800 Supercharger stations across North America and all stations would need to be outfitted with adapters for non-Teslas to properly hook up and recharge safely. Though production of this equipment will begin sometime this year, it isn't noted when the switch will roll out.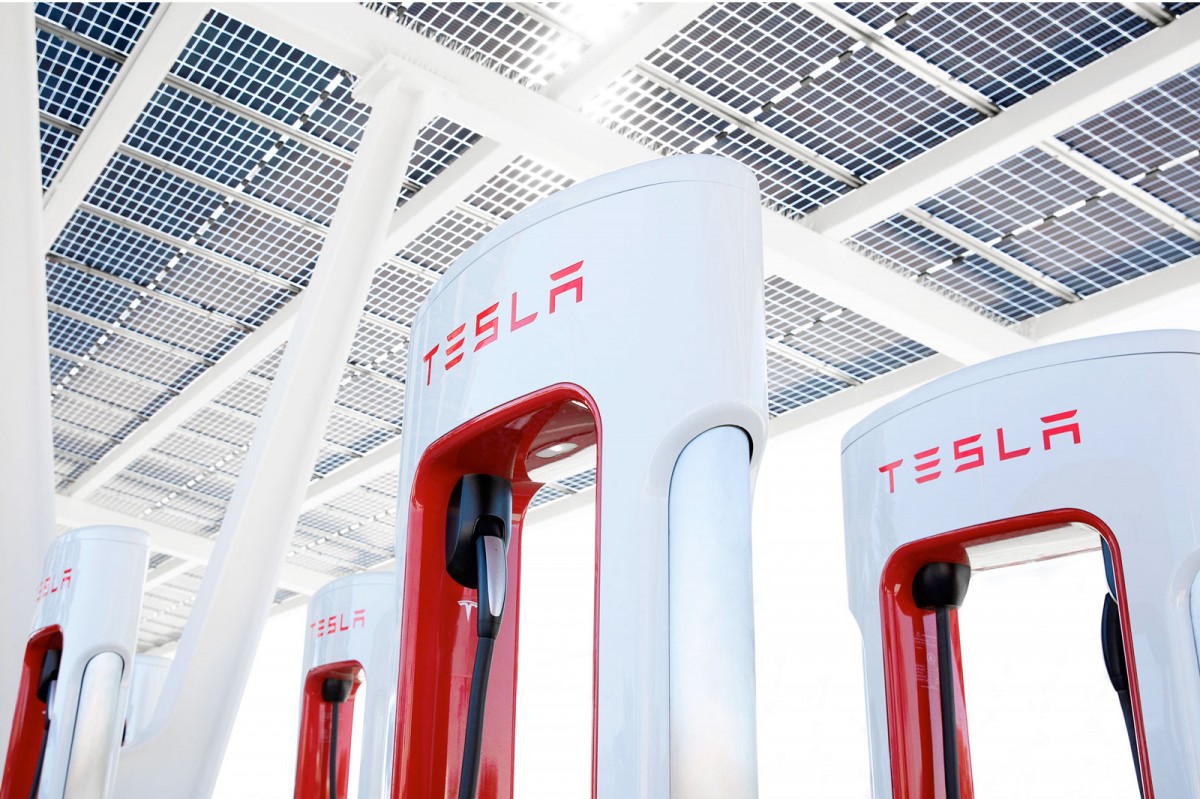 Source: Tesla
Across 13 European markets, Tesla has already begun a pilot program of outfitting its network of charging stations with equipment for non-Teslas to power up. EV drivers can download the Tesla smartphone app to access the stations and selecting "Charge Your Non-Tesla" to find a charging stall that's available with the supported adapters.
Related
Nothing yet. Be the first to comment.
Popular models