Tesla unveils updated Model Y in China with performance and range boost
Max McDee, 01 October 2023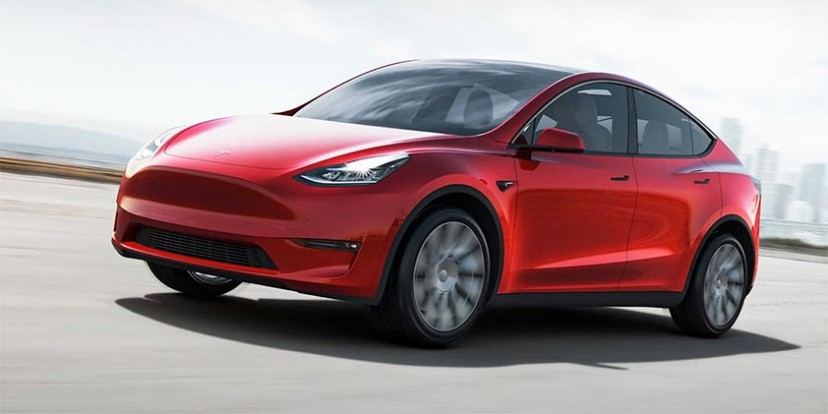 While many automakers are notorious for treating minor vehicle updates as a perfect excuse for increasing vehicle prices, Tesla is throwing a curveball by offering more value for the same price. The company unveiled its revamped Model Y in China, ensuring the SUV remains as alluring as ever, but without any shifts in its pricing.
The Model Y comes in three varieties in the Chinese market. First up is the base rear-wheel-drive Model Y. Next, we have the Model Y Long Range, sporting a dual-motor all-wheel drive. Lastly, there's the Model Y Performance, which also boasts a dual-motor all-wheel drive, perfect for those craving an extra jolt of adrenaline.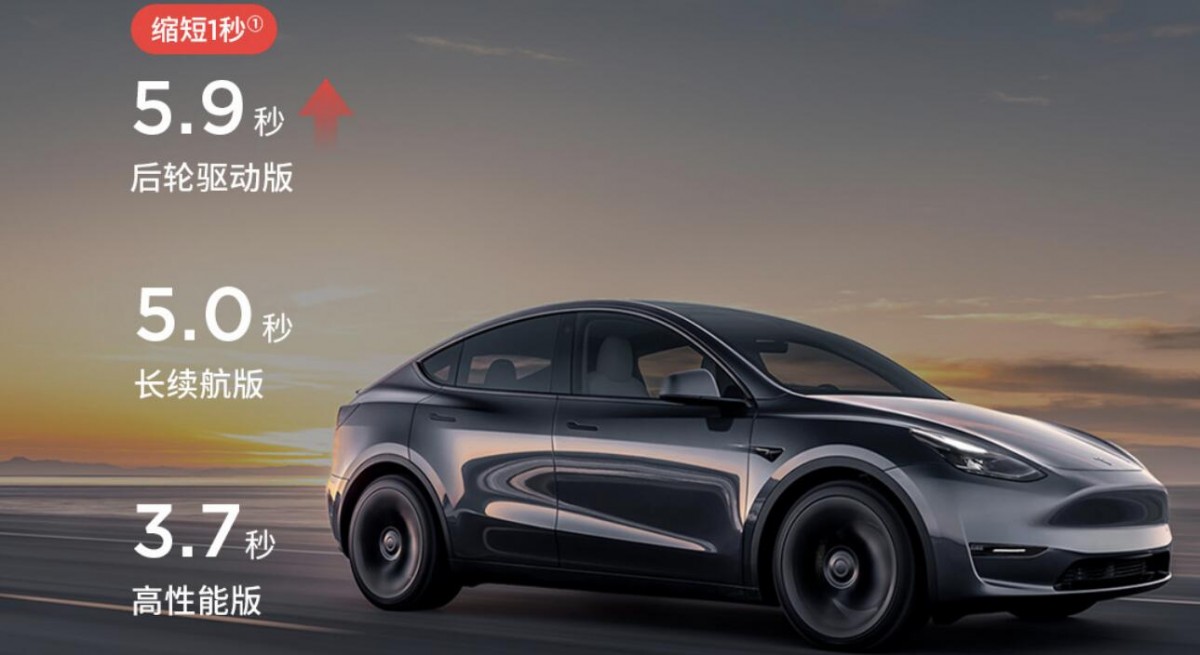 The base Model Y's CLTC range has been amped up to 344 miles, which is a modest yet appreciated improvement of additional 6 miles, or a boost of 1.65%, for those counting. Its 0-62 mph per hour acceleration time has been shaved off to 5.9 seconds from its previous 6.9 seconds. Price? Steady at RMB 263,900 (equivalent to $36,140). Oh, and if you're itching to get your hands on one, the estimated wait time hovers between 2-6 weeks.
The Model Y Long Range didn't want to be left behind in the upgrade party. Its CLTC range got an uplift by 17 miles, standing tall at 428 miles - that's an improvement of 4.24%. All this grandeur and the price remain unchanged at RMB 299,900 ($41,100), with a waiting period of 6-8 weeks.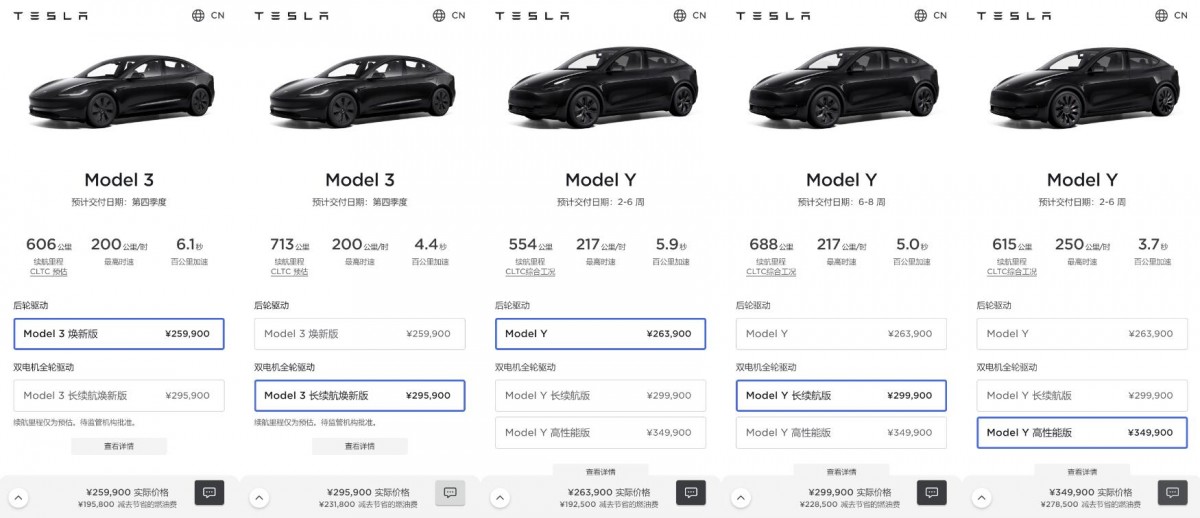 Updated Model Y and Model 3 already available on Tesla's Chinese website
Meanwhile, the Model Y Performance seems to have taken a backseat, retaining its original specifications. The CLTC range remains steady at 382 miles, and its starting price holds firm at RMB 349,900 ($48,000). Eager customers should expect a delivery window of 2-6 weeks.
Beyond the numbers, Tesla's design team has sprinkled some additional magic. On its Weibo account, the company dropped hints about the Model Y's fancy new multi-colored ambient lighting, a refreshing dashboard trim, and snazzy 19-inch wheels.
Since its debut, the Model Y has been on a roller-coaster rise in the Chinese market. The Shanghai plant began delivering this sleek SUV in January 2021. Fast forward to this year, and the Model Y's retail sales between January to August surged to a whopping 278,681 units, marking a 61.63% uptick year-on-year. Impressively, this SUV held the crown as China's best-selling SUV from January to May.
Related
The Model Y's price remains steep, especially considering that you can get a comparable petrol SUV for much less. Electric vehicles still have a long way to go before they become truly affordable.
Reviews
Unknown column 'RWD' in 'where clause'
SELECT models.*, drives.DriveID, drives.Anchor, drives.Thumb, makers.MakerName FROM models LEFT JOIN ( SELECT ModelID, MAX(DriveOrder) AS MaxDO FROM drives GROUP BY ModelID ) AS dlinks ON models.ModelID = dlinks.ModelID LEFT JOIN drives ON dlinks.ModelID = drives.ModelID AND dlinks.MaxDO = drives.DriveOrder LEFT JOIN makers ON models.MakerID = makers.MakerID WHERE models.ModelID IN (56,2023,RWD,BYD,213,2021,Air,348,2022,SR) ORDER BY FIELD(models.ModelID, 56,2023,RWD,BYD,213,2021,Air,348,2022,SR) LIMIT 6; -- 1062, 35.175.107.142
Warning
: mysqli_num_rows() expects parameter 1 to be mysqli_result, bool given in
/home/gsmarena/arenaev/m/_rankingswithpics.php3
on line
37