Genesis X Convertible completes the concept trilogy
Max McDee, 16 November 2022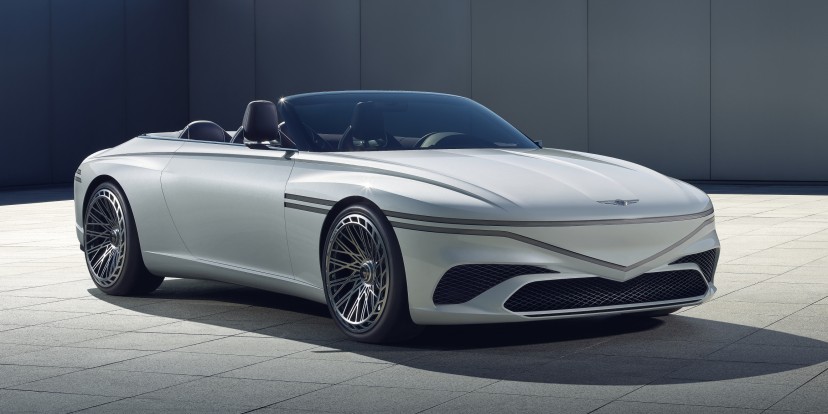 What better place to unveil a convertible than California? Genesis chose Malibu out of all the places in the world to take the wraps off the final installment in the X Concept trilogy - the X Convertible.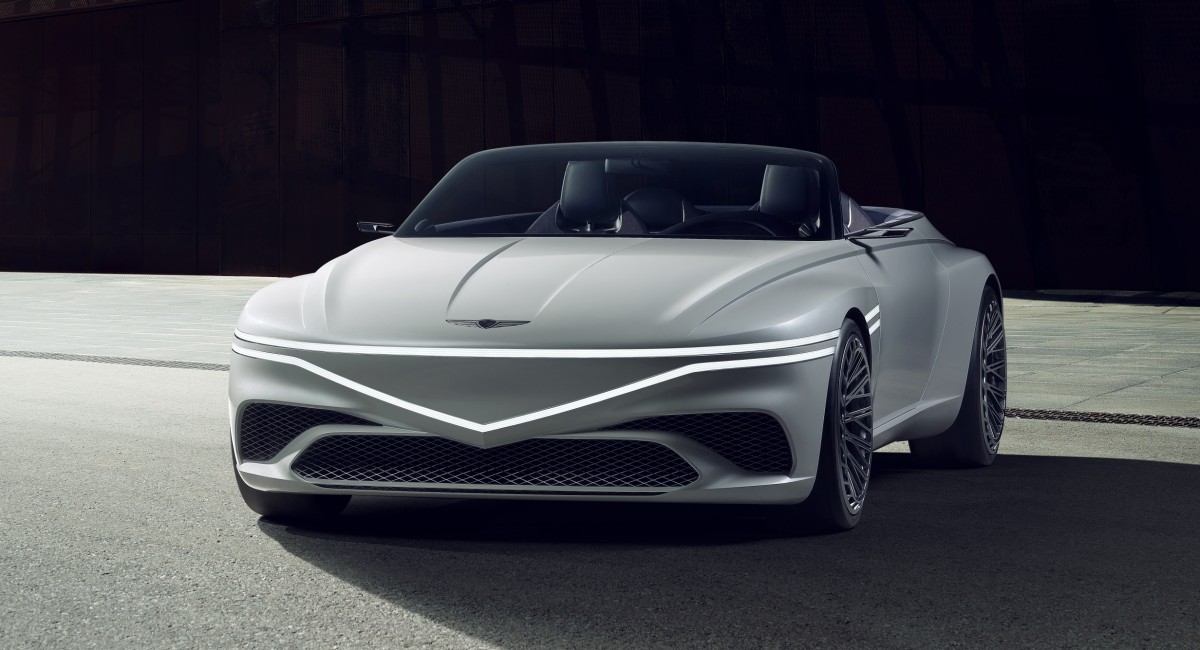 At an event, the company surprised the attendees with the 4-passenger convertible that rounds off the saga started with X Concept and then followed by X Speedium Coupe. The convertible shares the architecture and the powertrain with the other two models as well as the design. The obvious difference is the missing roof.
Instead we have a folding hardtop with glass panels that keep the interior light and airy even with the roof up. The lines appear to be unchanged from X Speedium with the roof down but when it goes up, the car looks more like a swanky coupe rather than a fastback which was the signature of X Speedium.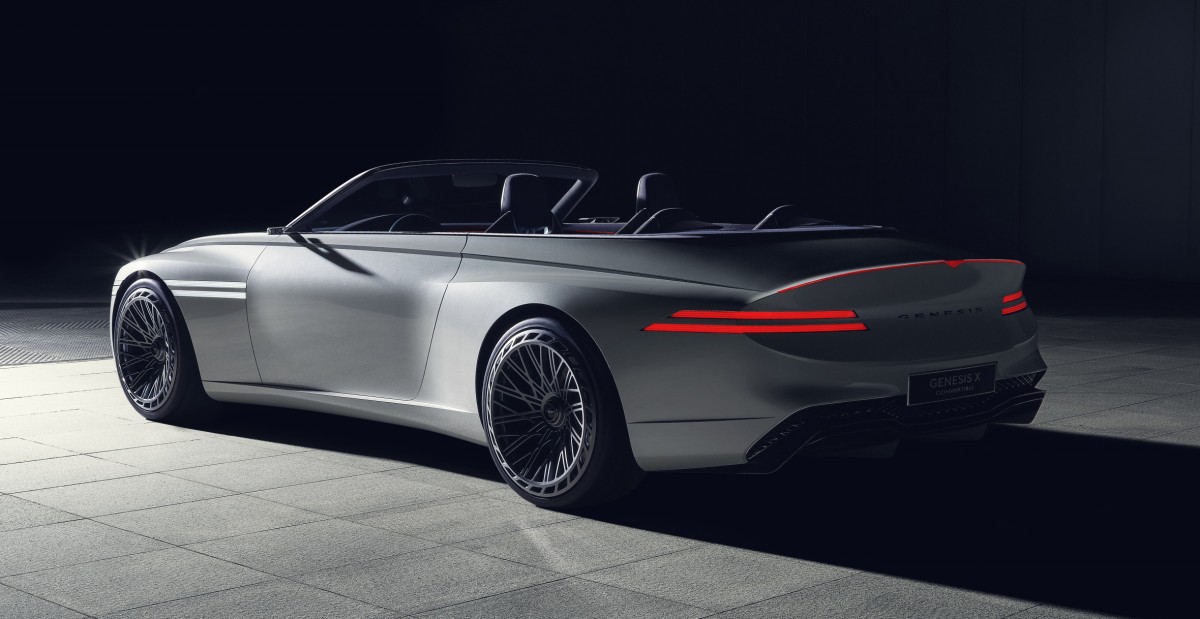 We still have the same long hood with pronounced fenders, the rear is wide and retains the ducktail design. The lights follow the same design from X Speedium and create a new take on the Crest Grille we know so well from all Genesis cars. The wheels have a different design but are as intricate as the ones found on the other X models.
The interior is slightly different, with new materials and a different color scheme. It is inspired apparently by traditional Korean roof architecture - the main color is called Giwa Navy and it is the color of roof tiles on Korean houses. Orange accents add some spark to it and accentuate the differences between different shades.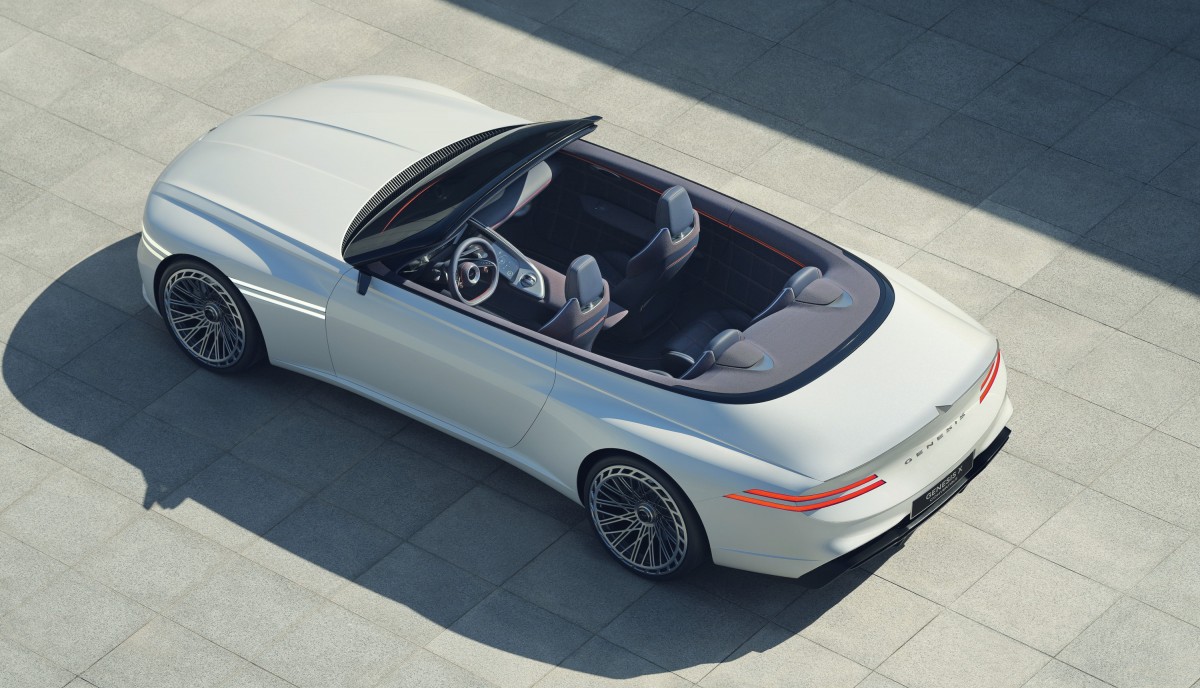 This being a concept car, it takes a lot of inspiration from various objects that influenced the designers throughout their lives. Take the exterior color - Crane White. Why, you ask? Because cranes are a sign of nobility and sanctity in Korea and are a very important part of local culture.
Just like with the previous models - X Concept and X Speedium Coupe - it is a breathtaking design, it is classic yet modern, it offers luxury but somehow manages to keep the lines strong unashamedly hinting at serious performance.
Driving an electric car is an experience on its own, driving a luxury electric car takes that to the next level but driving a luxury electric convertible? That's a whole new chapter in automotive history. Let's hope Genesis makes the X family of electric concept cars a reality.
Related
Nothing yet. Be the first to comment.
Popular models