Toyota showcases hydrogen powered Mirai Sport Concept
Vlad, 30 May 2023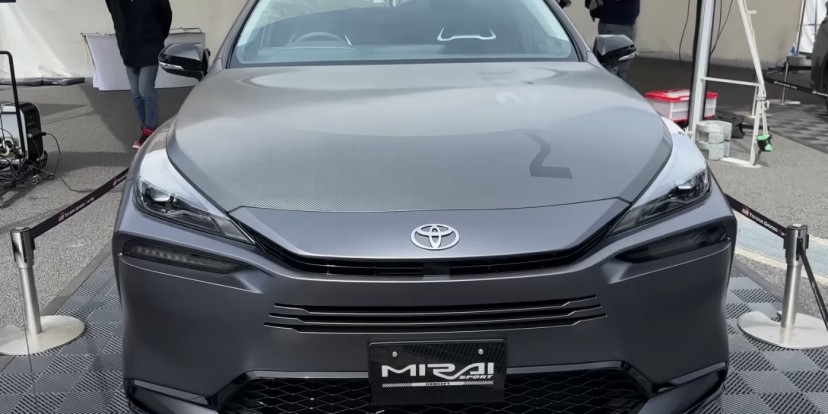 Toyota recently showcased a concept vehicle based on the Mirai at its booth at the Fuji 24 Hours race in Japan this weekend, and it's hydrogen-powered.
Unfortunately the company hasn't released any official information about it, so all we have to go by is the video you can see embedded below - which is in Japanese but still a great watch if you want to see the car.
The concept is based on the second-generation Toyota Mirai, with some exterior tweaks. There's a sportier and chrome-less front bumper as well as a new grille arrangement, while at the back the bumper has a diffuser and a small spoiler. The entire exterior finishing seems to be borrowed from a GR Corolla, giving that matte gray look.
The Mirai Sport Concept rides on 21-inch alloy wheels with a 0.8-inch (20mm) suspension, that combine to give it the sporty stance you might expect from its name. The vanilla Mirai's hydrogen fuel cell powertrain has a peak output of 182 hp (136 kW) and 300 Nm of torque, and can travel 402 miles (647 km) without refueling. There's no indication that the Sport Concept has any of those numbers changed, nor that it will ever become a production car. For now it's truly just a sportier take on the Mirai and that's it.
Related
Reviews
Popular models