Volvo EX30 US and Canada pricing announced
Max McDee, 04 October 2023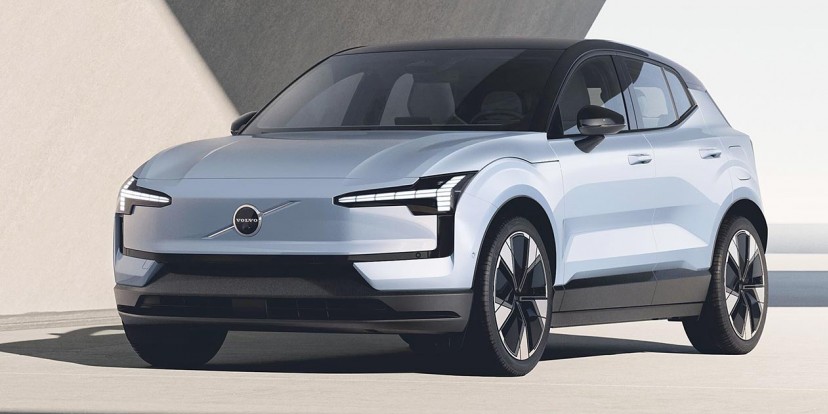 The Volvo EX30, the brand's newest fully electric SUV, made its dazzling debut earlier this year in Milan. Volvo Cars' foray into the electric territory is expanded, now flaunting a suite of four electric vehicles and today the company announced the pricing for its latest EV for US and Canadian customers.
Hold your horses; the price tag is bound to turn some heads. In Canada, the base model sets you back by a cool $53,700 Canadian. Yes - a premium electric SUV (albeit small) priced nearly identically to its fossil-fueled counterpart. And for Canada's southern neighbors, it gets even sweeter. The US base model starts at a tempting $34,950.
US and Canada Volvo EX30 pricing
| Volvo EX30 trim | Canada price | US price |
| --- | --- | --- |
| Single Motor Core | $53,700 | $34,950 |
| Single Motor Plus | $56,900 | $38,900 |
| Single Motor Ultra | $59,100 | $40,600 |
| Dual Motor Plus | $59,900 | $44,900 |
| Dual Motor Ultra | $62,100 | $46,600 |
The EX30 isn't just any electric vehicle; it's "an espresso shot of Volvo". Boasting a compact yet authentic Scandinavian design, this SUV can be dressed in five different exterior hues. Whether you're feeling the sophisticated charm of Crystal White, or the playful vibrancy of Moss Yellow, the choice is all yours.
The interior invites you in with minimalistic Scandinavian charm, offering a blend of natural and recycled leather-free materials. Inspired by the pristine Swedish landscapes, there are five ambient lighting themes. Together with the four interior designs - Mist, Pine, Indigo, and Breeze - tailoring your EX30 to your personal preference is as easy as pie.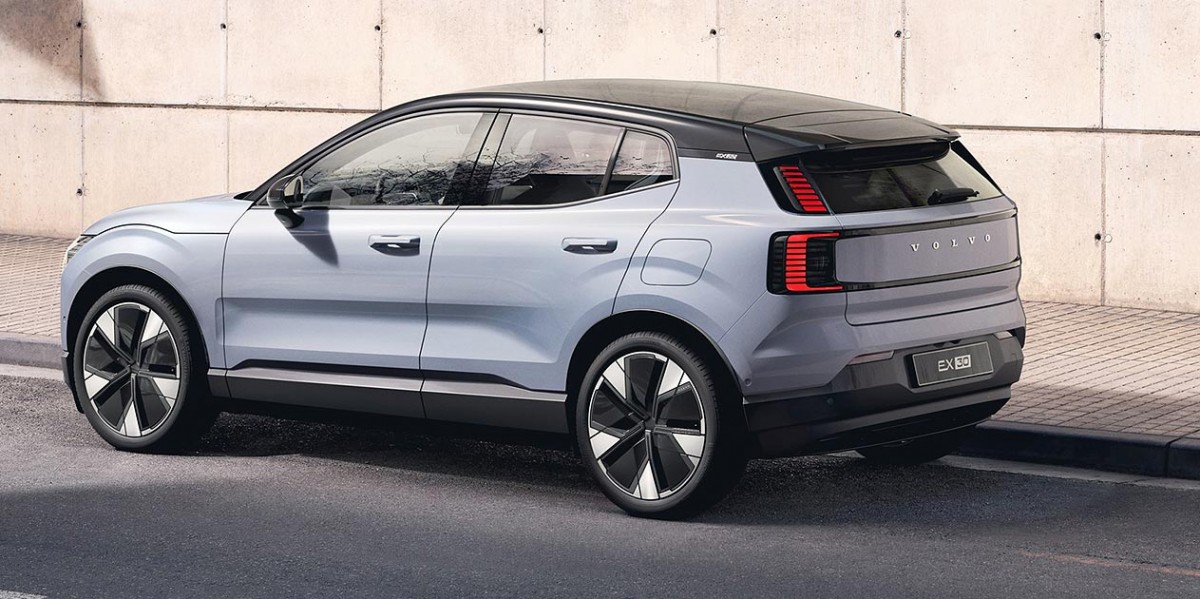 Volvo isn't just about looks and safety, a pillar of the brand, isn't compromised. As one would expect from Volvo, the EX30 is equipped with a medley of safety features from a Blind Spot Information System (BLIS) to Front and Rear Collision mitigation.
Considering the global climate crisis, Volvo doesn't just stop at individual safety. As part of its vision to be carbon neutral by 2040 and a fully electric car company by 2030, the EX30 has been engineered to have the smallest carbon footprint among all Volvo cars produced to date.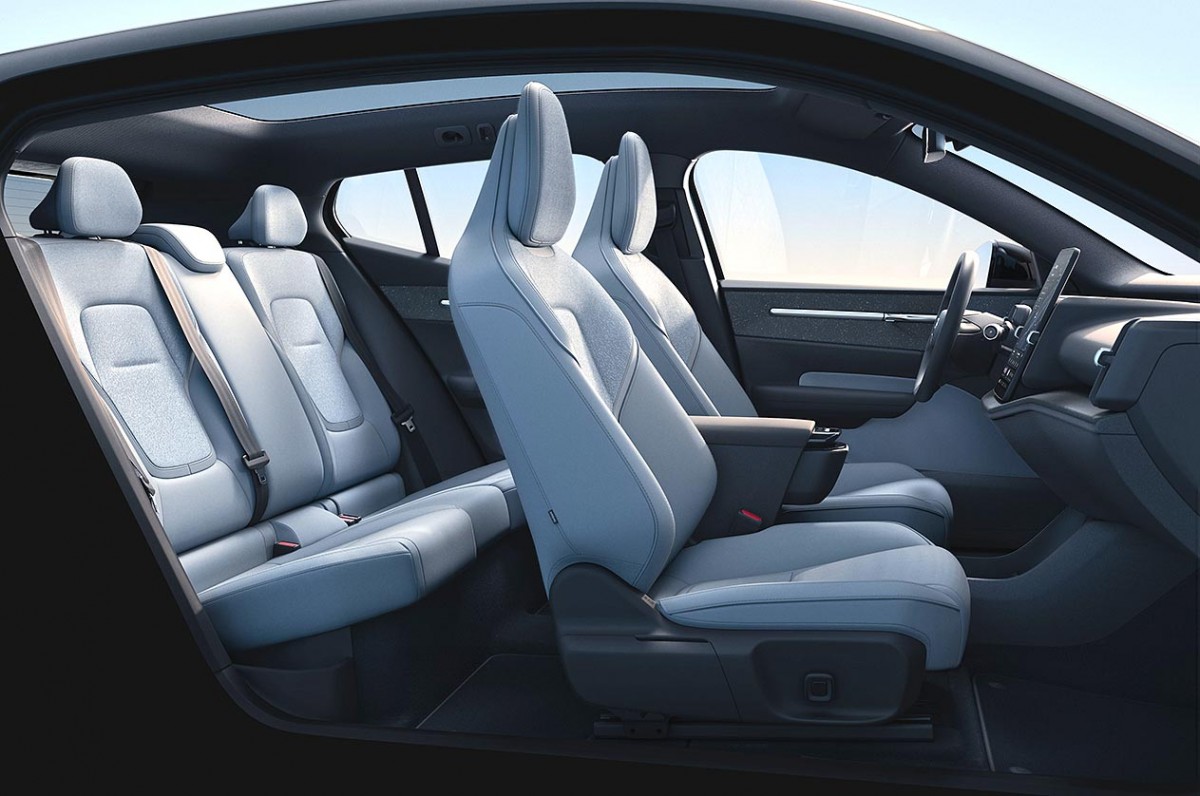 Every EX30 comes with Google built-in, featuring Google Maps and Google Assistant. For Apple enthusiasts, there's wireless Apple CarPlay to keep you connected.
There are two main powertrain options. The Single Motor Extended Range offers an impressive range of up to 442 kilometers (or about 275 miles for the US variant). If performance gets your gears grinding, the Twin Motor Performance variant claims the title of the quickest accelerating Volvo car with a 0-100 km/h (0-60 mph for the US) sprint of just 3.6 seconds.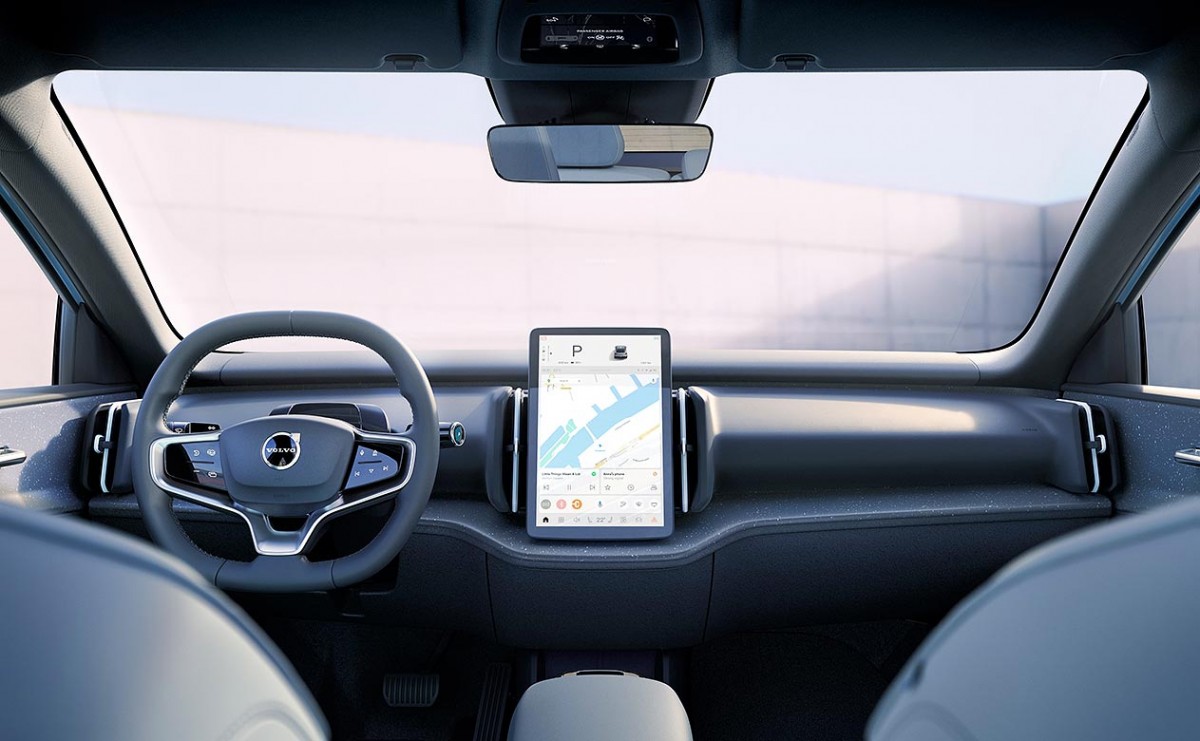 The EX30 also offers a sprinkle of luxury with packages like the Plus and Ultra, introducing premium sound by Harman Kardon, a panoramic roof, and the next-gen Pilot Assist.
Brace yourselves, Canadians. As you endure the chilling winters, Volvo ensures you stay warm with standard heated front seats and a heated steering wheel.
Reservations will open soon with deliveries anticipated to commence next summer in Canada and in the first half of the next year in the US. The EX30 also introduces Volvo Car Canada's 'One Price Promise' bidding farewell to the tedious negotiation phase.
Related
$53k in Canada, while only $34k in the US! Come on Volvo, what a rip off. With our exchange rate it should be $45k Cnd. What Volvo has done here is lower the retail price in the US by $7,500 because it does not qualify for the federal tax credit sinc...
I would order one now if the the price was the U S price plus Canadian exchange rate. Canada has a long standing relationship with Volvo as the Canadian was built here in the past. I wonder why the discriminatory pricing. Very disappointing.
You can get a Tesla model Y all wheel extended range fir $70k only few thousand dollars more and Tesla Y is much bigger size and room. Tech wise just as advance as Volvo, i owned a Volvo before and i don't mind to buy another but value wise Tesl...
Reviews
Unknown column 'RWD' in 'where clause'
SELECT models.*, drives.DriveID, drives.Anchor, drives.Thumb, makers.MakerName FROM models LEFT JOIN ( SELECT ModelID, MAX(DriveOrder) AS MaxDO FROM drives GROUP BY ModelID ) AS dlinks ON models.ModelID = dlinks.ModelID LEFT JOIN drives ON dlinks.ModelID = drives.ModelID AND dlinks.MaxDO = drives.DriveOrder LEFT JOIN makers ON models.MakerID = makers.MakerID WHERE models.ModelID IN (56,2023,RWD,BYD,213,2021,Air,348,2022,SR) ORDER BY FIELD(models.ModelID, 56,2023,RWD,BYD,213,2021,Air,348,2022,SR) LIMIT 6; -- 1062, 35.175.107.142
Warning
: mysqli_num_rows() expects parameter 1 to be mysqli_result, bool given in
/home/gsmarena/arenaev/m/_rankingswithpics.php3
on line
37