Volvo teases its first EM90 electric minivan
Max McDee, 02 October 2023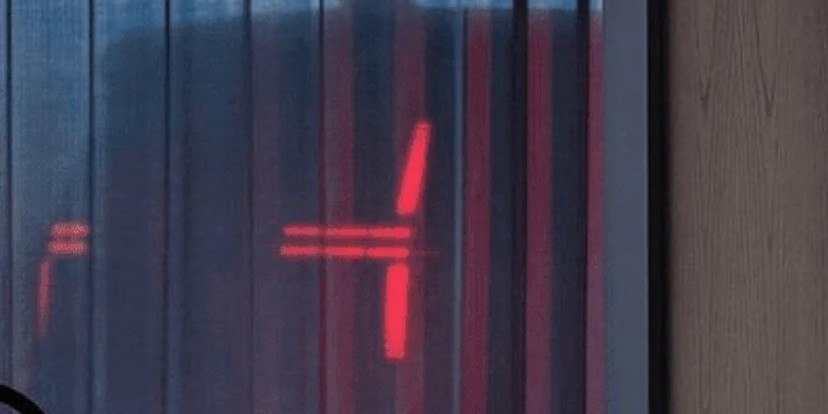 The minivan might seem like a relic from the 90s to some, but Volvo evidently doesn't think so. Brushing aside the SUV craze that's swept today's automotive scene, the Swedish automaker just gave us a little sneak peek of their upcoming all-electric minivan, the EM90. And judging from what we've seen so far, it's set to be a visual treat.
Released on the heels of a teaser video a month prior, Volvo turned to Instagram to parade a few more tantalizing images of the EM90. Scheduled for a grand reveal on November 12, 2023, these snapshots give us just a taste, hinting at what's to come.
The front of the EM90 boasts an illuminated brand emblem, perched proudly on a chrome-detailed grille. This aesthetic detour diverges from some of Volvo's other designs, such as the EX90 and EX30, which sport a grille-less face. But this intriguing chrome touch could be influenced by the Zeekr 009 model, which carries a similar style. For those unfamiliar, Zeekr falls under the expansive wing of the Chinese automotive giant, Geely, which also happens to own Volvo. The similarities between the two brands in the development of this electric minivan shouldn't come as a total shock, then.
Yet, while the vehicles may share some design inspirations, they're certainly not twins. One standout difference lies in the tail light designs. The EM90 boasts a unique T-shaped light cluster, standing apart from the full-width finish found on the Zeekr 009.
Turning our attention towards the wheels, we spot a design that bears a resemblance to those on the Volvo EX30. The clear message? Even though the EM90 might be inspired by global models, this minivan will scream 'Volvo' from every angle.
Now, there's a catch that might disappoint some eager consumers. As of its initial launch, the EM90 is set to be an exclusive offering for the Chinese market. But don't fret just yet; Volvo has hinted at potentially extending its reach. While SUVs and crossovers have been dominating the automotive scene, minivans remain a staple for many families worldwide due to their unparalleled interior space and convenience.
Related
Nothing yet. Be the first to comment.
Reviews
Unknown column 'RWD' in 'where clause'
SELECT models.*, drives.DriveID, drives.Anchor, drives.Thumb, makers.MakerName FROM models LEFT JOIN ( SELECT ModelID, MAX(DriveOrder) AS MaxDO FROM drives GROUP BY ModelID ) AS dlinks ON models.ModelID = dlinks.ModelID LEFT JOIN drives ON dlinks.ModelID = drives.ModelID AND dlinks.MaxDO = drives.DriveOrder LEFT JOIN makers ON models.MakerID = makers.MakerID WHERE models.ModelID IN (56,2023,RWD,BYD,212,2021,Air,348,2022,SR) ORDER BY FIELD(models.ModelID, 56,2023,RWD,BYD,212,2021,Air,348,2022,SR) LIMIT 6; -- 1062, 35.175.107.142
Warning
: mysqli_num_rows() expects parameter 1 to be mysqli_result, bool given in
/home/gsmarena/arenaev/m/_rankingswithpics.php3
on line
37