VW teases the long-wheelbase ID. Buzz for North America one last time
Vlad, 29 May 2023
We are now mere days away from VW's grand introduction of its grandest ID. Buzz yet - the long-wheelbase model headed for North America. This will finally be made official on June 2, and ahead of that event, the company decided to tease it one last time. Here's the final teaser image, which shows us the vehicle's front.
There isn't much to see here - aside from the fact that the front looks like the front of an already existing, not-quite-as-long-wheelbase ID. Buzz model that has launched elsewhere. Well, it's a confirmation that the design hasn't changed, let's go with that.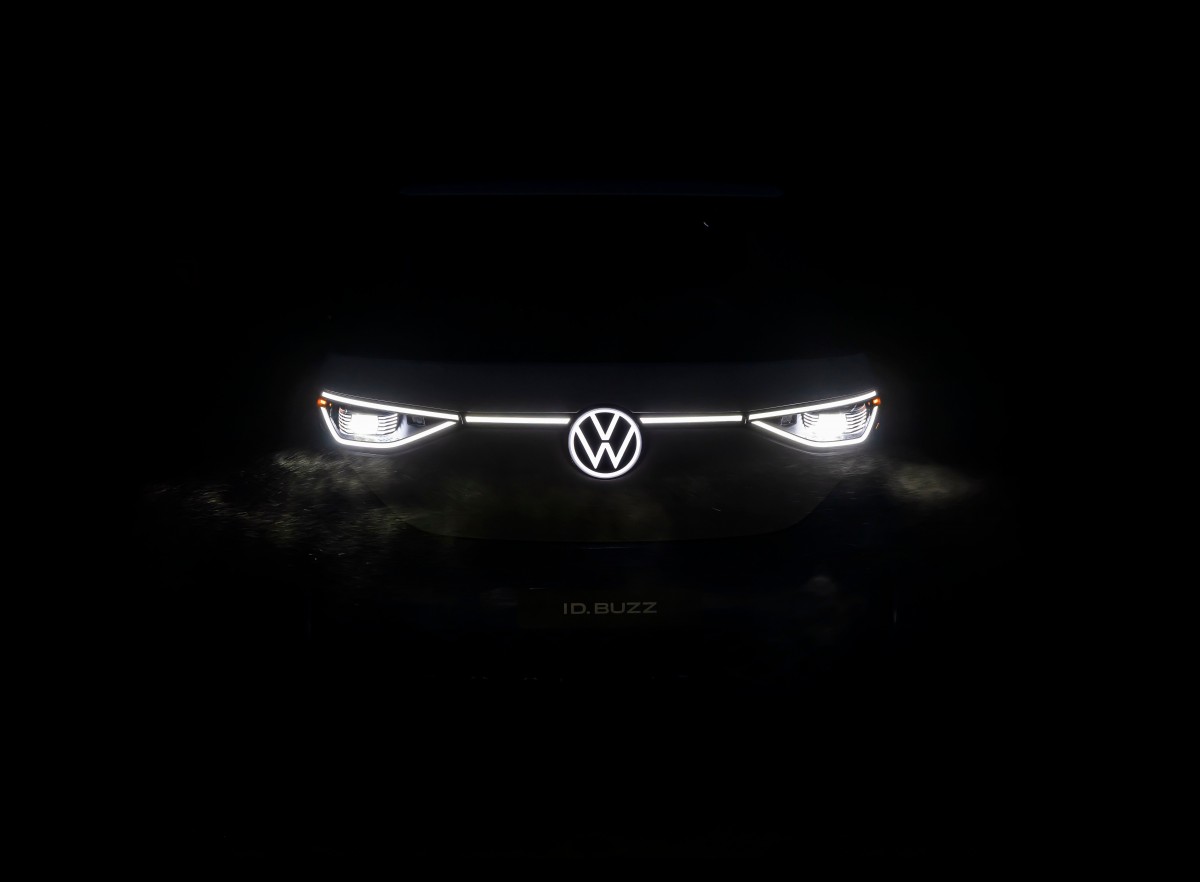 And that's exactly what the rumors kept saying. For all intents and purposes, this will look like the shorter-wheelbase ID. Buzz, just with - you guessed it - a longer wheelbase. We're talking around 25cm (almost 10") longer, mind you, if the rumors turn out to have been correct. The middle-row seats will be able to swivel around, and the North American model will also have a much larger sliding door in order to make getting into the third-row seats a breeze.
If we were to speculate, we'd say that the long-wheelbase ID. Buzz could fit a larger battery than the 82 kWh unit inside its shorter-wheelbase sibling, but nothing has been revealed on that front so far. Likewise when it comes to power - perhaps more will be added? We only have around four days of waiting left before we find out, so stay tuned.
The long-wheelbase ID. Buzz will be unveiled in Huntington Beach, California, on June 2 at 11 AM EST. You can follow the launch live on YouTube above. The vehicle will become available in North America next year.
Related
Nothing yet. Be the first to comment.
Reviews
Popular models