World's first commercial sodium-ion battery production line goes live
Max McDee, 02 December 2022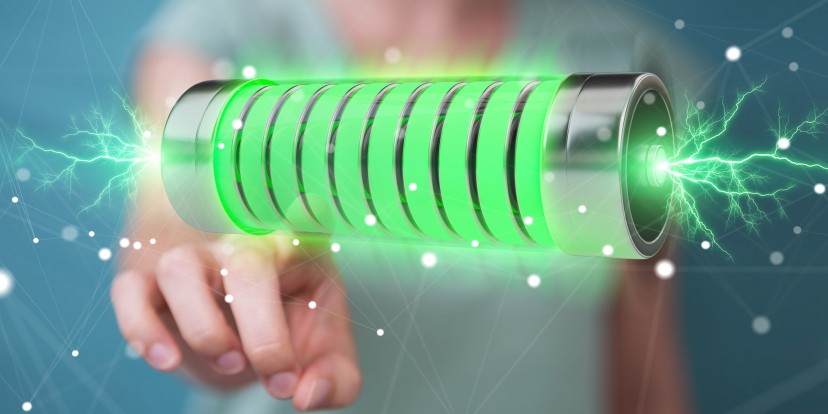 Unexpected announcement came today from the state-owned company China Three Gorges Corporation (CTG). Its HiNa Battery GWh-scale production line in Fuyang, in Anhui province, just went live and the world's first commercial sodium-ion batteries became a reality.
HiNa Battery has been founded to specifically focus on production of the sodium-ion batteries and is supported both by the CTG and Fuyang city government. The company actually released its first sodium-ion battery back in 2017 and it owns as many as 30 patents in that field.
Sodium-ion batteries bring potentially huge cost saving for large-scale energy storage solutions. HiNa Battery's production line currently has a capacity of just 1 GWh, but work is already underway to increase it to 5 GWh.
Batteries manufactured by HiNa have an energy density of 145 Wh/kg and can endure 4,500 cycles. The next stage aims at 8,000 to 10,000 cycles and up to 200 Wh/kg energy density, according to the company.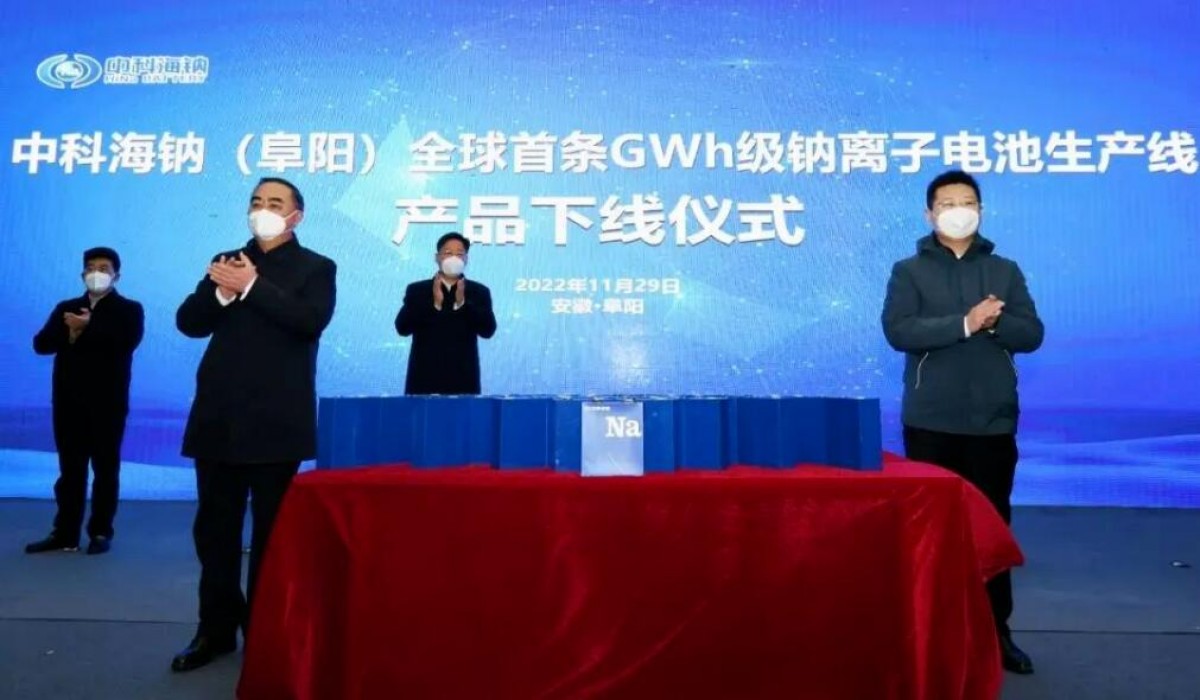 CATL unveiled its own sodium-ion battery back in 2021 with an energy density of 160 Wh/kg and its next generation battery cell is supposed to exceed 200 Wh/kg. The company is planning to begin commercialization of its product from next year.
BYD has more solid plans when it comes to its own sodium batteries, the company has been reported that it is to start manufacturing of the new sodium-ion cells in the second quarter of next year. Later the company went on to deny those reports.
Another report surfaced later, claiming that BYD Seagull will be the first car to feature the new battery chemistry. The report reiterated the time scale with the vehicle scheduled to launch around the second quarter of 2023. BYD did not deny that report - at least not yet.
There is a huge push from the battery industry for lithium equivalents. Sodium seems like a natural choice, it is easier to mine and process and as a result it is significantly cheaper. The technology is improving at a very fast pace and sodium-ion batteries are no longer considered a pie-in-the-sky but a viable solution for large scale deployment.
Related
Not only sodium batteries are cheap, it is environmental friendly and is non explosive compared to lithium batteries. Sodium batteries don't get heated up easily
This is definitely interesting. But is probbably too big to use in cell phones. Still wish that irridium cells will be viable in upcomming future for its huge regeneration capability where one battery made of irridium could last ages and even eons...
Renting market first to use such battery
Reviews
Unknown column 'RWD' in 'where clause'
SELECT models.*, drives.DriveID, drives.Anchor, drives.Thumb, makers.MakerName FROM models LEFT JOIN ( SELECT ModelID, MAX(DriveOrder) AS MaxDO FROM drives GROUP BY ModelID ) AS dlinks ON models.ModelID = dlinks.ModelID LEFT JOIN drives ON dlinks.ModelID = drives.ModelID AND dlinks.MaxDO = drives.DriveOrder LEFT JOIN makers ON models.MakerID = makers.MakerID WHERE models.ModelID IN (56,2023,RWD,BYD,213,2021,Air,348,2022,SR) ORDER BY FIELD(models.ModelID, 56,2023,RWD,BYD,213,2021,Air,348,2022,SR) LIMIT 6; -- 1062, 35.175.107.142
Warning
: mysqli_num_rows() expects parameter 1 to be mysqli_result, bool given in
/home/gsmarena/arenaev/m/_rankingswithpics.php3
on line
37