2023 Polestar 2 will start at $48,400
Max McDee, 04 May 2022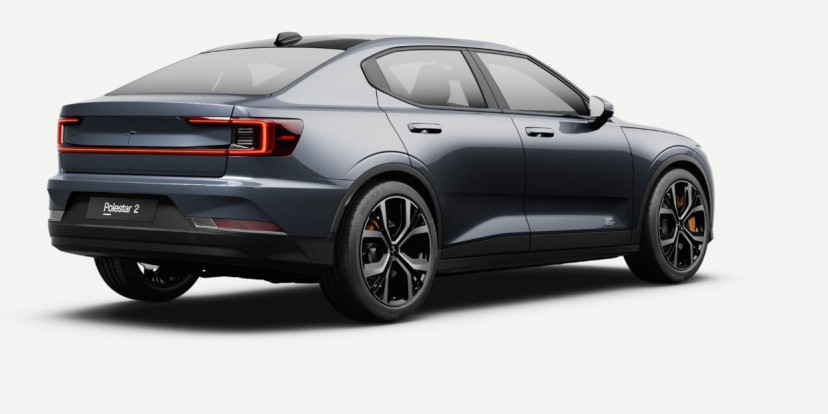 Polestar 2, the company's first pure EV, has been around since 2019. Polestar has been updating it regularly giving it new powertrains, upgrading performance and updating the technology inside. The latest batch of upgrades comes together with the new pricing for the US and the single motor Polestar 2 will start at $48,400.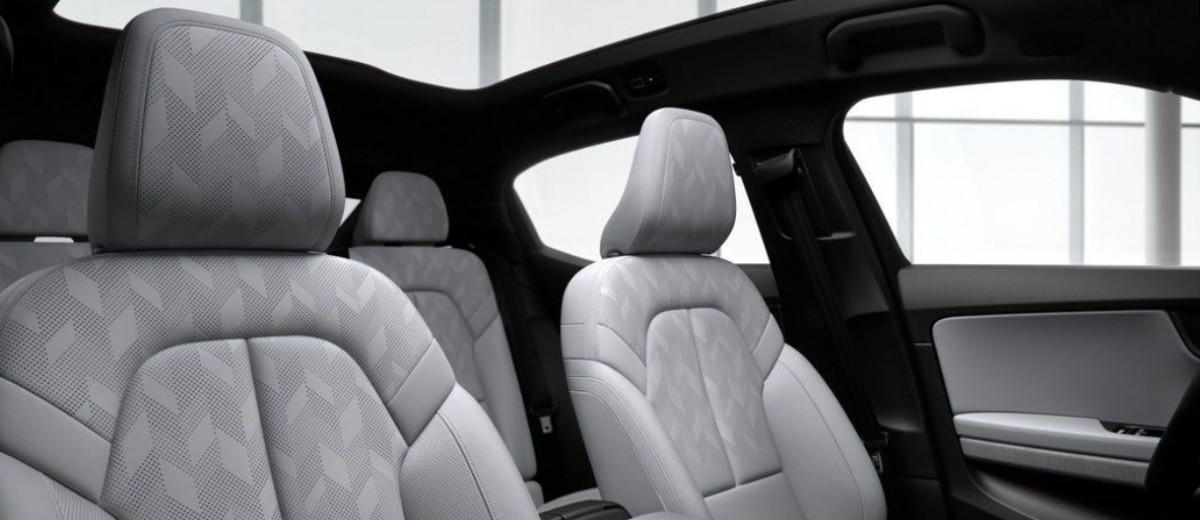 Zinc Ventilated Nappa interior of Polestar 2
The power and torque figures for 2023 model with single motor remain unchanged, new options include exterior colors - Space and Jupiter (metallic black and gray-gold with red flake respectively), new 19" standard wheels with optional 20". Interior gets Nappa upholstery in gray (called Zinc) together with Light Ash trim.
The Panoramic roof gets a removable sunshade and the heat pump has been revised to provide better performance and increase the range of the car in cold temperatures.
Deliveries of the Polestar 2 (2023 model) will begin this September and below you can find pricing and comparison between 2022 and 2023 models. We can see prices increased across the board unfortunately.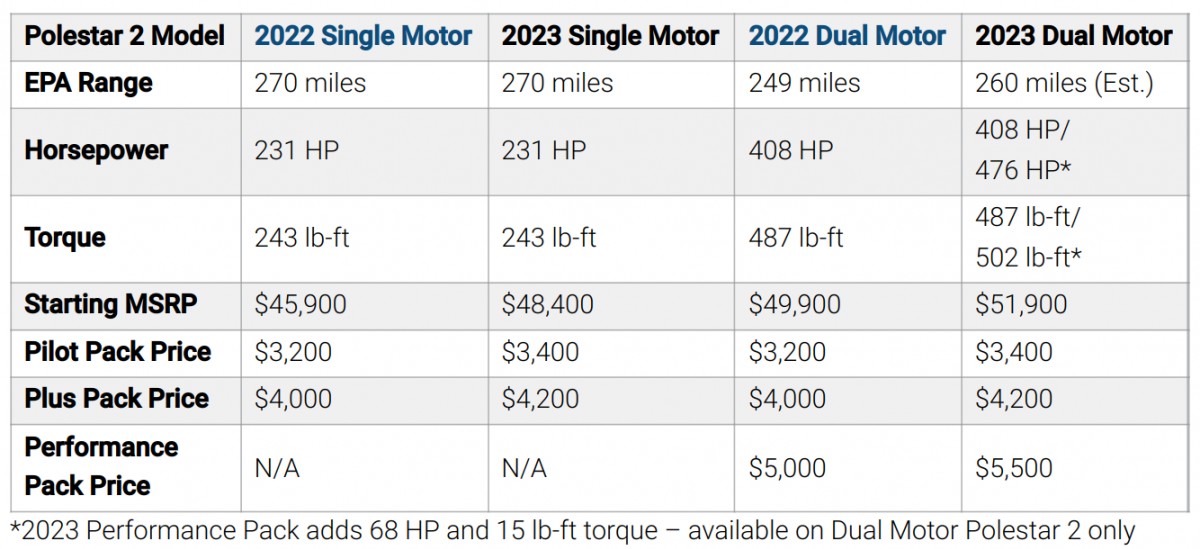 When buying a new Polestar 2 in the US you will need to add $1,400 destination charge but the good news is that Polestar still has credit allowance left so it qualifies for full $7,500 federal tax credit.
Fully specced Dual Motor model with all the optional packs included will set you back $65,000 but for that you'll get a 476hp Swedish electric rocket good for 260 miles on a single charge.
Related
Not a great design. Tesla is still the undisputed king.
Popular models