Battery powered EVs make 11 percent of August global car sales
Max McDee, 04 October 2022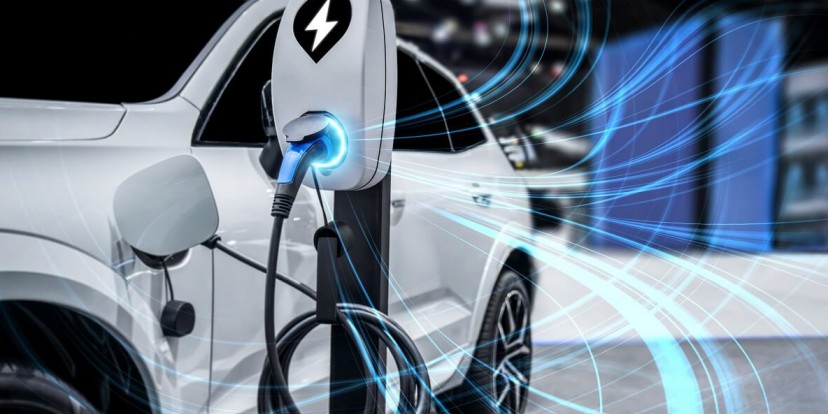 The electric car sales growth is not a surprise, customers have switched their expectations and with governments around the world introducing various gas-powered vehicle restrictions and electric car subsidies, people are voting with their wallets.
September is already shaping up to be a record-breaking month with at least 1 million electric cars sales expected. It will be a while before we get all the numbers crunched for the Q3 but we already have sales numbers for August and they tell one heck of a story.
Plug-in electric cars - battery and hybrid powered - had a great month in August, they took a 15% market share in global sales of all types of passenger cars. Battery-powered electric cars on their own took 11% slice from the global market. Interestingly, the "plugless" hybrid vehicles (HEV) had a great month as well with a 6% increase in sales compared to August last year.
Global BEV sales went up by 66% year-on-year and PHEV sales went up 47% year-on-year. However, taking China out of this equasion brings the sales of PHEVs down 9% year-on-year. It just shows how popular these cars are in the People's Republic.
Tesla makes the most popular electricity-driven vehicle with Model Y selling nearly 65,000 units with Model 3 closing the top five with its 31,529 units sold. But it is the BYD that literally takes over the sales, the company has 7 models in the top 20 with total sales reaching nearly 174,000 cars. Worth noting is the fact that Tesla and VW are the only non-Chinese companies with cars in the top 20.
Here are the global top 20 BEV and PHEV models in August 2022:
Global Top 20 BEV and PHEV models August 2022
Tesla Model Y
64780
BYD Song Plus (BEV + PHEV)
42522
BYD Qin Plus (BEV + PHEV)
35716
Wuling HongGuang Mini EV
33877
Tesla Model 3
31529
BYD Han (BEV + PHEV)
25994
BYD Dolphin
23486
BYD Yuan Plus
18518
VW ID.4
17246
GAC Aion S
11683
GAC Aion Y
11012
BYD Tang (BEV + PHEV)
10395
Hozon Neta V
10236
Chery eQ1
10037
BYD Destroyer 05 PHEV
8725
Chery QQ Ice Cream
8616
Dongfeng Fengshen E-Series
8602
Changan Lumin
8492
ORA Funky Cat
8117
AITO M5 EREV
7372
Top 20 global sales electric vehicles January to August 2022:
Looking at the year-to-date sales, the top is firmly in Tesla Model Y's hands with Model 3 holding on to the third position. The two are separated by Wuling Mini EV, which saw its sales drop in August. The period from January to August shows increasing pressure from BYD and it shows the huge distance between the top 5 and the rest of the field.
Tesla Model Y has raked up nearly 410,000 sales, the car itself takes a 7% share of all electric vehicles sold this year so far. Hyundai and Kia join the top 20 list with the Ioniq 5 and the EV6, the VW ID.4 is still in the top 10. For Mustang Mach-E is holding on to the 20th position with its steady sales.
Top 20 global sales electric vehicles January to August 2022
Tesla Model Y
409378
Wuling HongGuang Mini EV
278838
Tesla Model 3
268157
BYD Song Plus (BEV + PHEV)
239739
BYD Qin Plus (BEV + PHEV)
198326
BYD Han (BEV + PHEV)
148512
BYD Dolphin
102620
VW ID.4
99880
BYD Yuan Plus
92776
BYD Tang (BEV + PHEV)
79211
Li Auto ONE EREV
75397
Chery QQ Ice Cream
72094
Chery eQ1
68153
GAC Aion Y
67793
Hyundai Ioniq 5
67781
Changan Benni EV
64553
Hozon Neta V
59637
GAC Aion S
58471
Kia EV6
54896
Ford Mustang Mach-E
51447
Looking at the distribution by brand we see BYD to the top as the company is simply extending its lead. At this point BYD seems to be unstoppable and the gap between it and Tesla in second place will only grow bigger. This situation is unlikely to change much for next few years at least, the US and European automakers have a lot of ground to cover to catch up with VW chasing the leaders in 4th spot.
Top EV selling automotive brands in August 2022:
Top EV selling automotive brands in August 2022
BYD
173867
Tesla
101778
VW
40387
SAIC GM Wuling
38435
Geely
28911
GAC
27064
Chery
26586
BMW
24679
Mercedes-Benz
23344
Dongfeng
22626
Kia
17412
SAIC
17266
Hozon
16017
Changan
14608
Hyundai
14555
Audi
12873
Leap Motor
12525
Great Wall
12249
Nio
11202
Ford
10293
If we look at the year so far the rise of BYD gets even clearer. Tesla has a firm grip on the second position and VW is eyeing up a jump from 4th to third once its production plans start working out. The top 20 is again dominated by Chinese companies.
Top EV selling automotive brands January to August 2022:
Top EV selling automotive brands January to August 2022
BYD
974595
Tesla
718867
SAIC GM WUling
311727
VW
245012
BMW
206342
Mercedes-Benz
168145
Chery
163147
GAC
152592
Kia
149370
SAIC
144428
Hyundai
139569
Geely
126056
Dongfeng
124012
Audi
110368
Volvo
110238
Changan
107074
Hozon
92252
XPeng
91984
Great Wall
88188
Ford
86166
And finally we are having a look at automotive groups, this is where the picture changes quite a bit although the top 2 remain the same - BYD takes the lead and Tesla follows. It is VW with its vast portfolio of brands that jumps into the third spot and Volvo with Geely manage to grab 5th position.
Top EV selling automotive groups:
Top EV selling automotive groups
BYD
974595
Tesla
718867
VW Group
477677
SAIC
458501
Geely-Volvo
328285
The takeaway from the August sales numbers is rather clear - it is no longer an EV revolution, it is an unstoppable tsunami. With all the automakers dropping gas-powered cars as if they were toxic - pun intended - and shifting to electric propulsion, the numbers have nowhere else to go but up. This is all despite the well documented supply chain issues and dramatic increase in costs of raw materials. Imagine what those numbers would look like if it was just another, fairly normal year.
September will likely set new records, the numbers are looking really good for the EV industry. Every next month will inch ahead and it seems possible to reach market saturation point much sooner than predicted. The sooner the better in all honesty, because that's when the customers will be in charge of car prices again. For now, we are just passengers in this wild, runaway train ride.
Related
Popular models