Huawei and Chery's Luxeed S7 aims to outshine Tesla Model S
Max McDee, 26 September 2023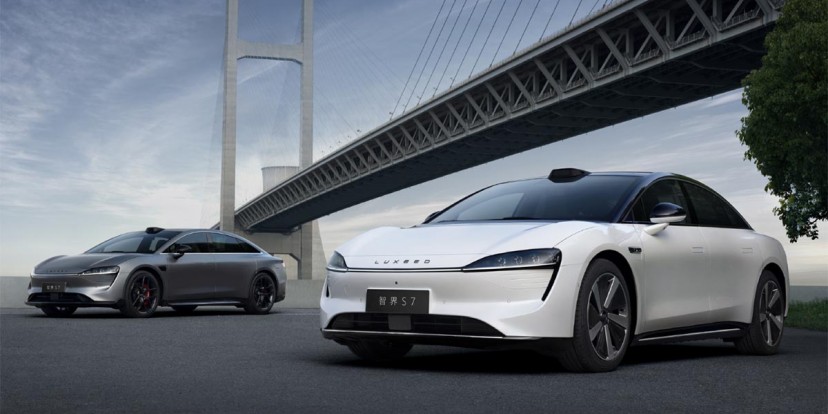 Huawei, a name synonymous with technology, and Chery, a stalwart in the automotive industry, have joined forces to introduce a new electric vehicle brand, Luxeed. Their first creation, the Luxeed S7 sedan, is set to launch in November, promising to surpass the Tesla Model S in every specification, according to Huawei executive Richard Yu.
This venture marks Huawei's first electric sedan, having previously concentrated its automotive efforts on SUVs, such as the Aito's M-series models. The Luxeed S7 is not just another electric sedan; it's a smart EV that aims to outshine its competitors, offering room to outperform its class, as stated by Yu.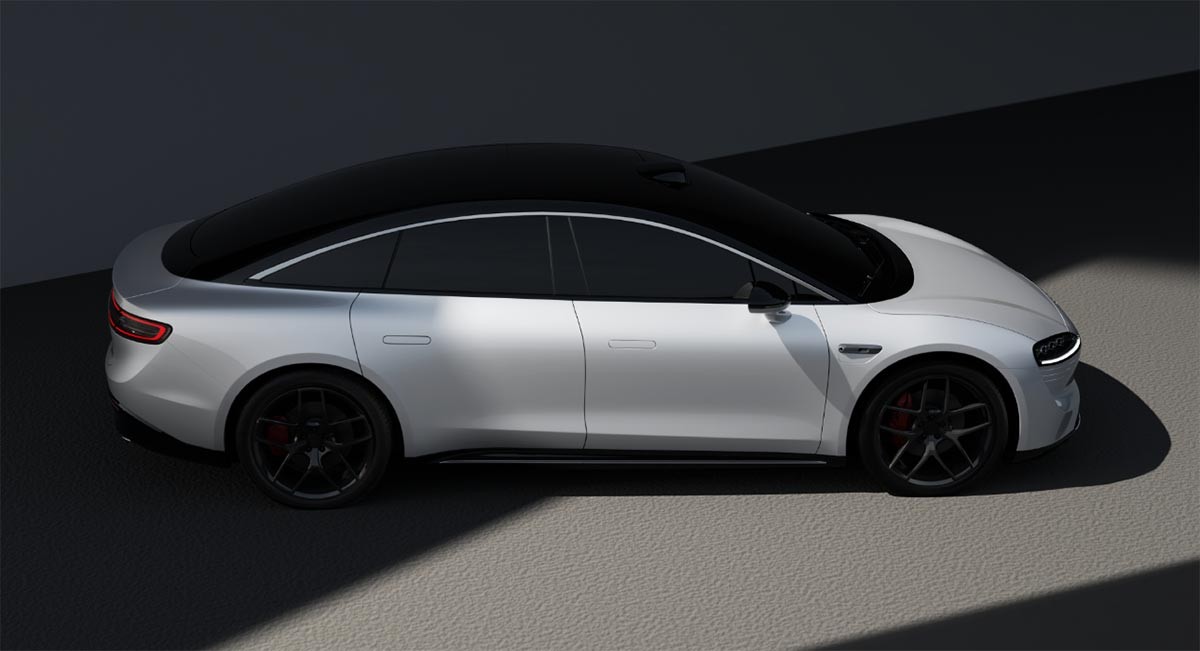 While Yu remained tight-lipped about the detailed specifications of the Luxeed S7, some information has been gleaned from a filing catalog published by China's Ministry of Industry and Information Technology. The Luxeed S7 boasts dimensions of 195.7 inches in length, 77.3 inches in width, and 58 inches in height, with a wheelbase of 116.1 inches. In comparison, the Tesla Model S, which the Luxeed S7 aims to outperform, has slightly different dimensions: 196 inches in length, 77.3 inches in width, 56.9 inches in height, and a wheelbase of 116.5 inches. As you can see, these are minute differences.
Pricing for the Luxeed S7 remains a mystery, leaving potential buyers and enthusiasts in suspense. For context, the Tesla Model S currently has a starting price of RMB 698,900 ($95,600) after several price adjustments.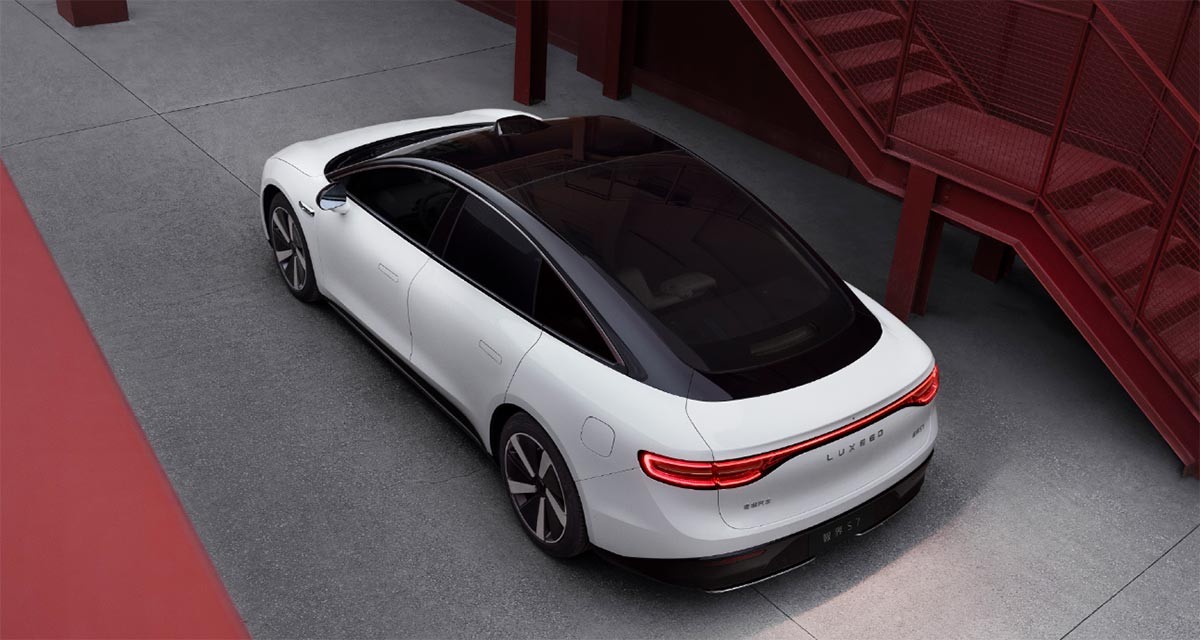 The Luxeed S7 will be available in both single and dual-motor versions, with Huawei supplying the motors. The single-motor model will feature a maximum power of 215 kW, while the dual-motor version will have an additional motor with a maximum power of 150 kW. Both versions support a top speed of 130 mph, ensuring that the Luxeed S7 is no slouch on the road. No slouch, but compared to Model S - which it is supposed to outshine - the S7 appears to be short on its promises.
Adding a touch of uniqueness, the Luxeed S7 will be the first all-electric coupe from Huawei's Zhixuan automotive business and will come equipped with the HarmonyOS 4 operating system. This incorporation of Huawei's operating system signifies the blend of technology and automotive engineering, aiming to provide a seamless and smart driving experience.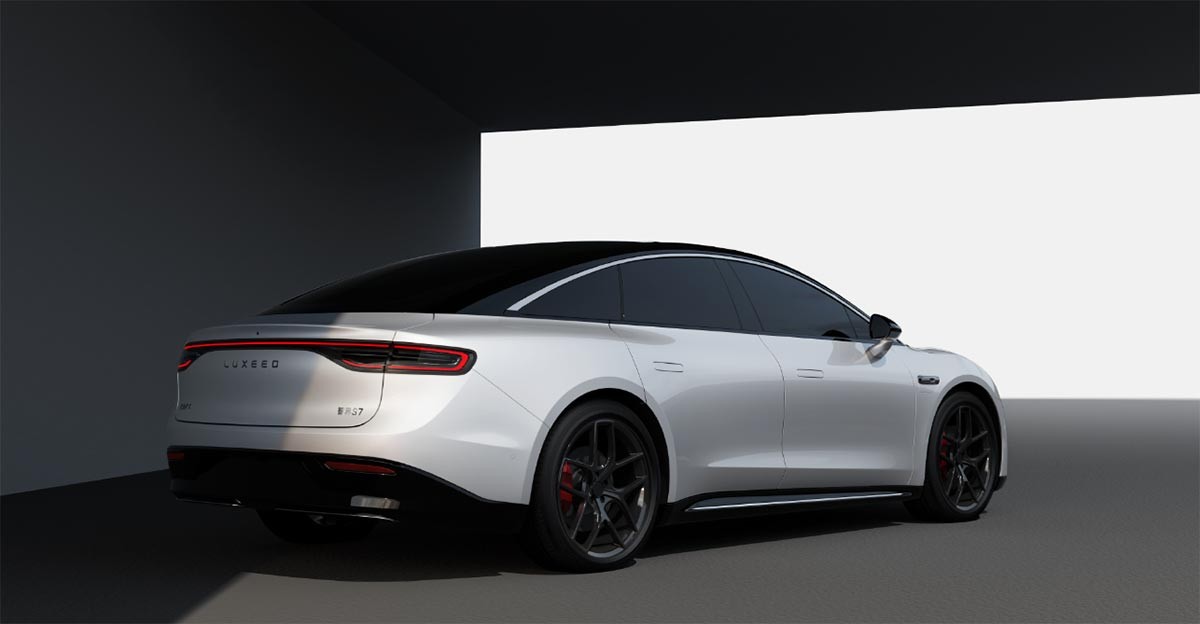 In August, Yu shared a glimpse of the Luxeed S7 on Weibo, with the model name boldly emblazoned across the front. Since then, Luxeed has been offering sneak peeks of the S7, fueling anticipation among car enthusiasts and bloggers.
While the Luxeed S7 is set to make waves in the electric vehicle market, it remains to be seen whether it can truly surpass the Tesla Model S - we already know it can match it in the performance aspect. The automotive world watches with as Huawei and Chery prepare to unveil their electric brainchild. Will the Luxeed S7 live up to the hype and outshine its competition, or will it be another hyped-up project falling short of its grandiose promises?
Related
If you wonder why Chinese automakers create so many new brands: It's a scam technique. The Luxeed brand will (probably) bankrupt in few years, but Chery and Huawei won't accept warranty:) They will simply say it was another company.
let me out !!! Japan's Mitsubishi Motors to end production in China
Reviews
Unknown column 'RWD' in 'where clause'
SELECT models.*, drives.DriveID, drives.Anchor, drives.Thumb, makers.MakerName FROM models LEFT JOIN ( SELECT ModelID, MAX(DriveOrder) AS MaxDO FROM drives GROUP BY ModelID ) AS dlinks ON models.ModelID = dlinks.ModelID LEFT JOIN drives ON dlinks.ModelID = drives.ModelID AND dlinks.MaxDO = drives.DriveOrder LEFT JOIN makers ON models.MakerID = makers.MakerID WHERE models.ModelID IN (56,2023,RWD,BYD,213,2021,Air,348,2022,SR) ORDER BY FIELD(models.ModelID, 56,2023,RWD,BYD,213,2021,Air,348,2022,SR) LIMIT 6; -- 1062, 35.175.107.142
Warning
: mysqli_num_rows() expects parameter 1 to be mysqli_result, bool given in
/home/gsmarena/arenaev/m/_rankingswithpics.php3
on line
37