Hyundai Ioniq 5 N will have more power than Kia EV6 GT - launches in July
Max McDee, 27 April 2023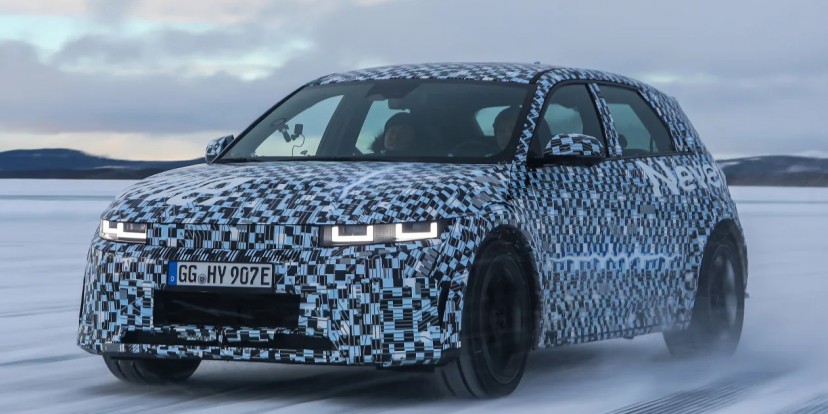 The clock is ticking - Hyundai Ioniq 5 N will be unveiled in just over two months and the company is buttoning up the final stages of testing. A few lucky journalists were invited over to the winter testing grounds to sample the upcoming hooligan of electric cars and so far everyone seems to be impressed.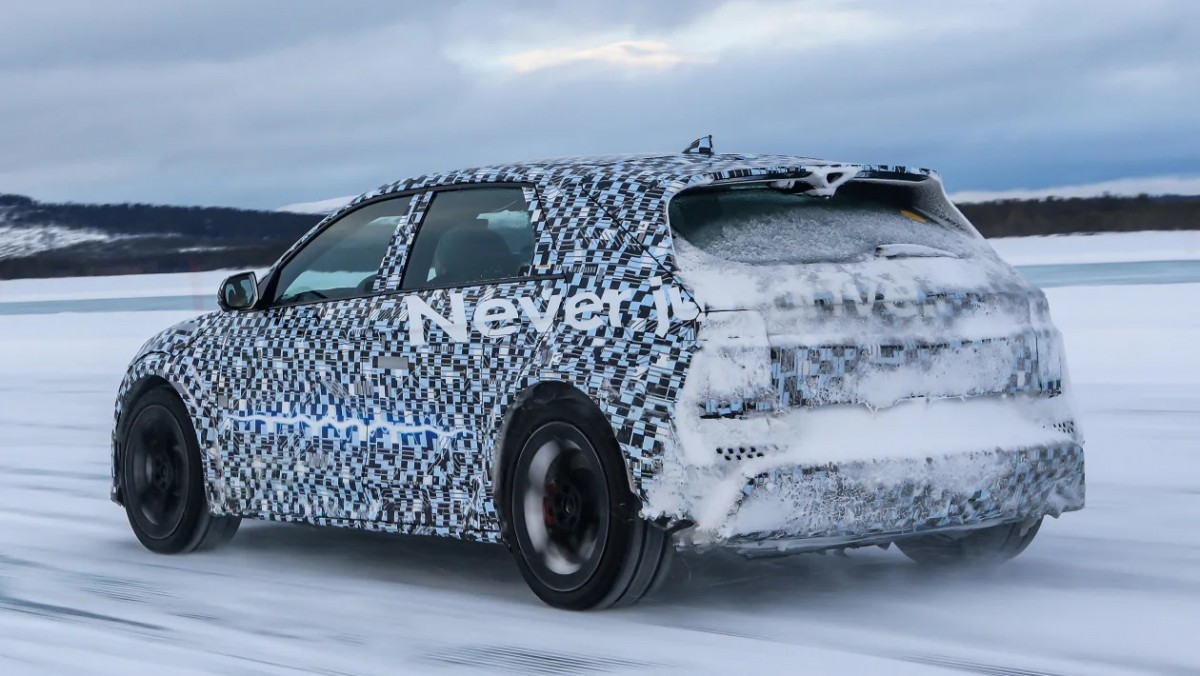 Let's start with the number everybody is asking about - power. Ioniq 5 N shares the powertrain with Kia EV6 GT - that's 430 kW and 740 Nm of torque from the dual electric motor setup. Kia EV6 is not a slow car as it deals with the 0 to 100 km/h sprint in supercar-like 3.5 seconds. But Hyundai engineers like to point out that Kia is a GT car designed to be quick and comfortable.
Hyundai Ioniq 5 N on the other hand is meant to be the first electric track weapon. The company expects the owners to take it to the track - hence the 400 mm brake discs up front. They meant to slow the 2-tonne Ioniq 5 N as it barrels down the road pushed by around 450 kW or just over 603 hp. The number is still not confirmed and it can be even higher.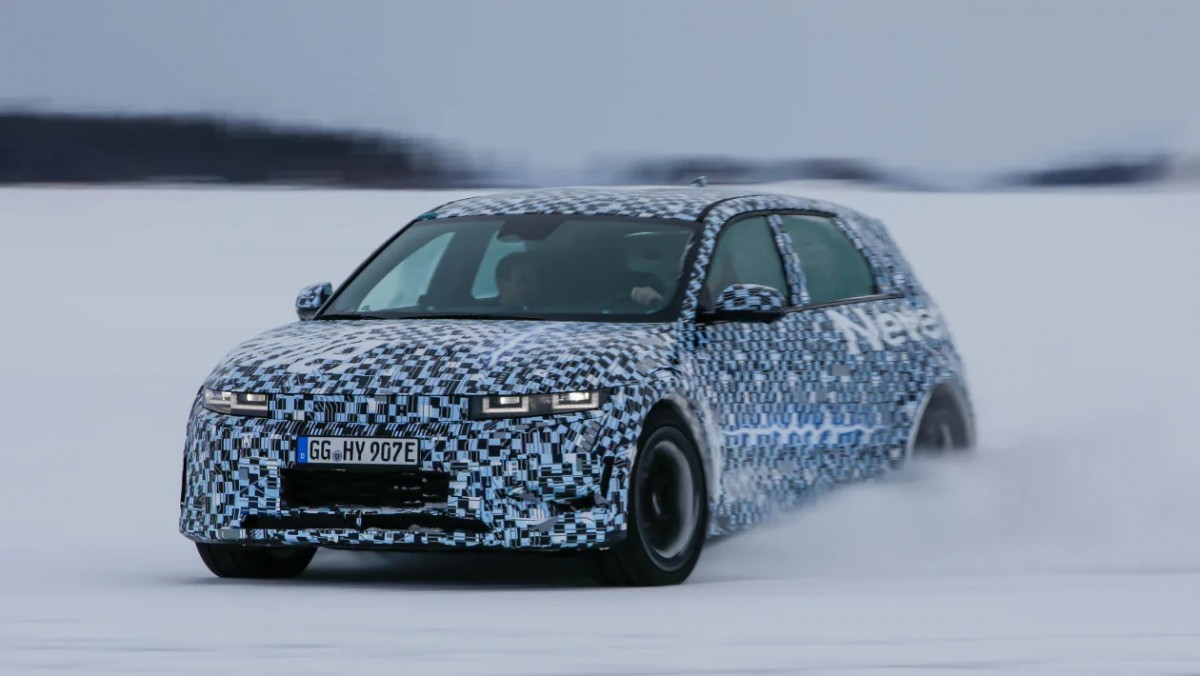 What good is all that power if the battery can't keep up? Abusing the throttle means the battery is getting warmer at an alarming rate and Hyundai made sure that's not an issue here - the battery pack has some extra cooling keeping the cells at perfect temperature.
The engineers are quite sketchy when it comes to confirming the battery capacity, all they say is that the physical size remains the same which suggests the capacity has gone up. Kia EV9 is using the latest battery packs with 99.8 kWh capacity and if in fact, Ioniq 5 N gets the same pack as well - it'll be big news.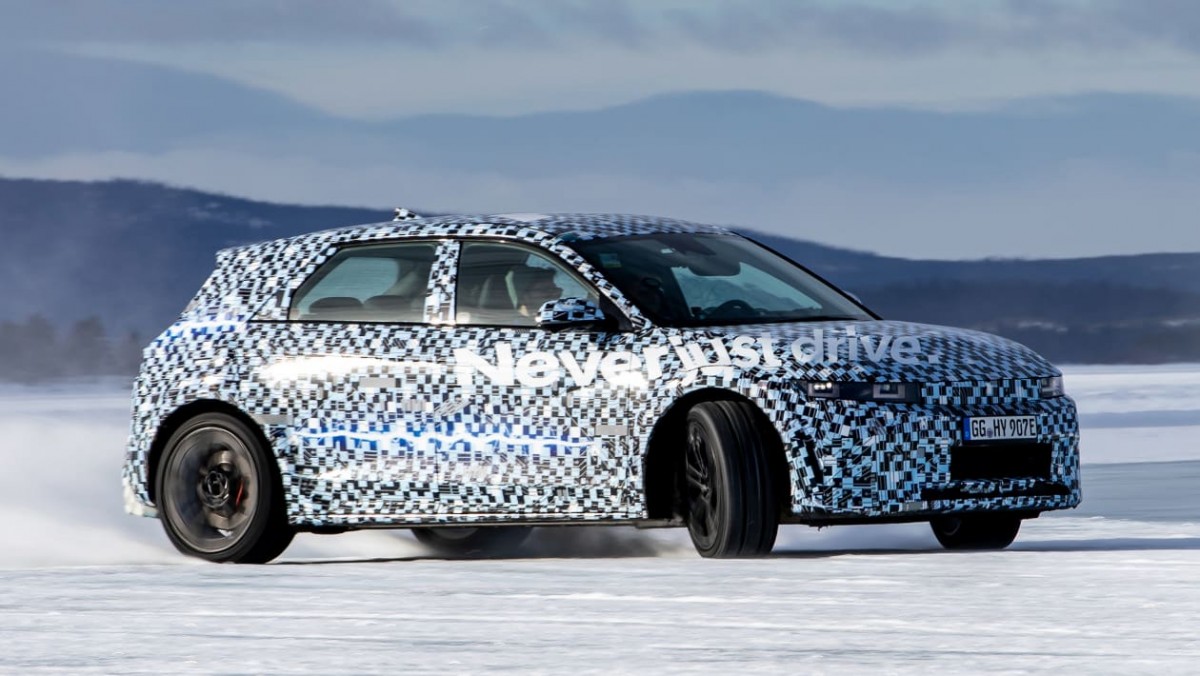 According to Hyundai, thanks to all the latest advancements, a 20-minute flat-out session at Nurburgring is no longer a problem - that's two full laps which with all honesty, is far more than any seasoned driver needs. The clever new software can adjust power distribution between front and back - from 10/90 to 90/10 in any decrements and just as the driver requires.
The track mode called N Durance is quite clever. It flattens the power peaks giving a persistent performance and as a result more endurance. Then there is the simulated gear shift option called N Grin Shift which mimics gear changes by interrupting power and simulating rev range - sounds gimmicky but works well.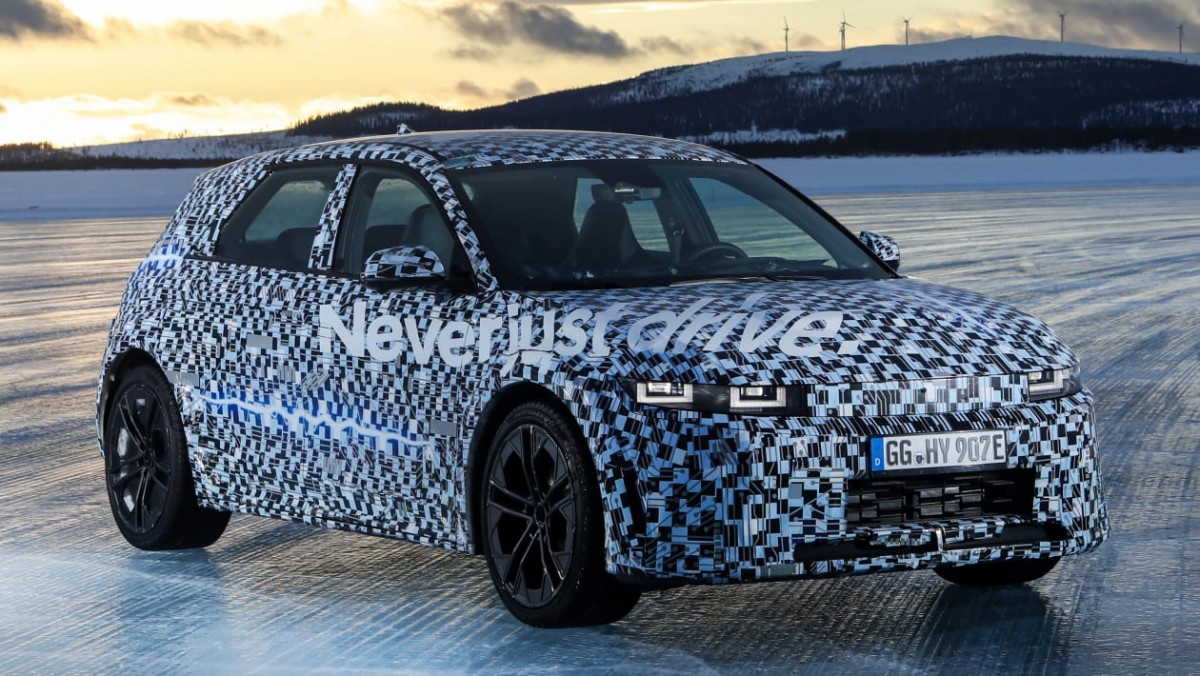 Finally, the N Orchestra is an engine noise simulator. There are three artificial sounds to choose from - one very futuristic, one desperately trying to pretend there are actual pistons somewhere under the hood, and one that is a mixture of in-game sounds and electronic organs. We'd probably live that one switched off.
Engaging the drift mode turns the car into a tail-happy tire slayer. Pulling back on both paddle shifters simulates clutch kick - midway through a corner, it interrupts the power for a split second and then unleashes all it's got causing a mighty wheel spin. Sounds like a lot of fun and we hope the Hyundai engineers are taking so much time building this car because they want it to be robust - they know it'll be put through immense abuse pretty much every day.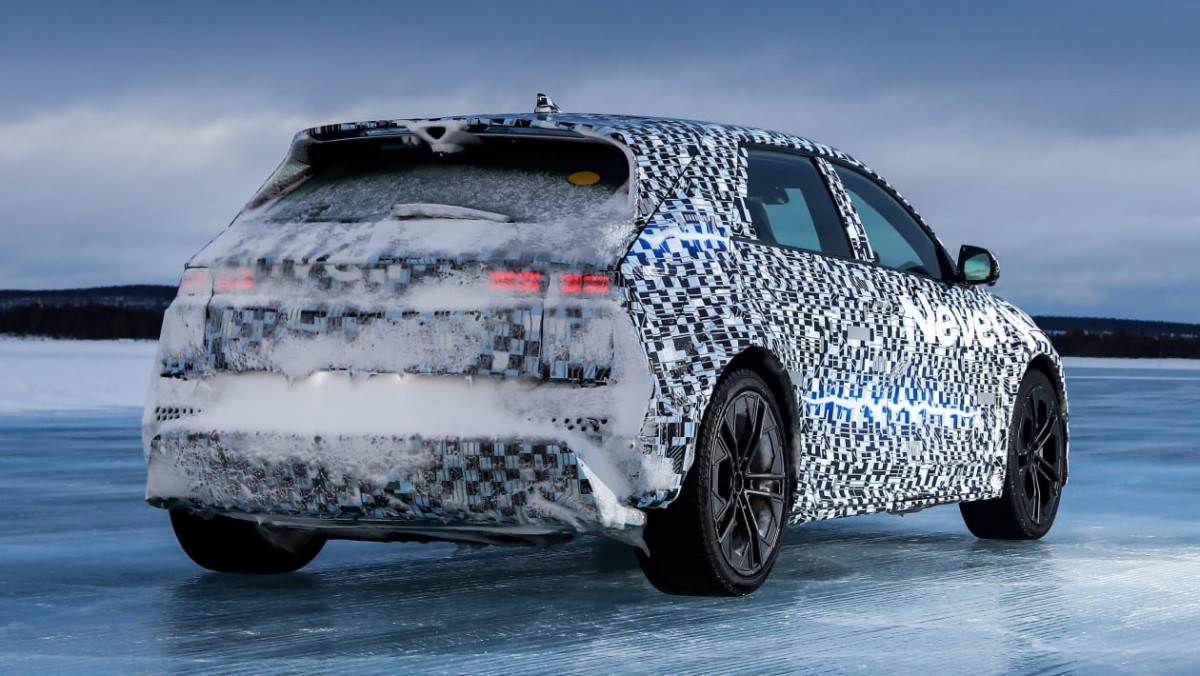 The wait is nearly over. Hyundai will officially unveil the Ioniq 5N at the Goodwood Festival of Speed which starts on July 13. Hyundai won't be the only car to be unveiled at the event but it will be for sure one of the most important ones. A first all-electric Hyundai with the coveted N badge - it will have power, it will be fun to drive but it won't be as affordable as its predecessors. Let's see how Hyundai deals with that.
Related
you forgot to mention the most exciting feature... a rear wiper blade!
Reviews
Popular models