Lightyear 0 is the first production solar electric car
Max McDee, 10 June 2022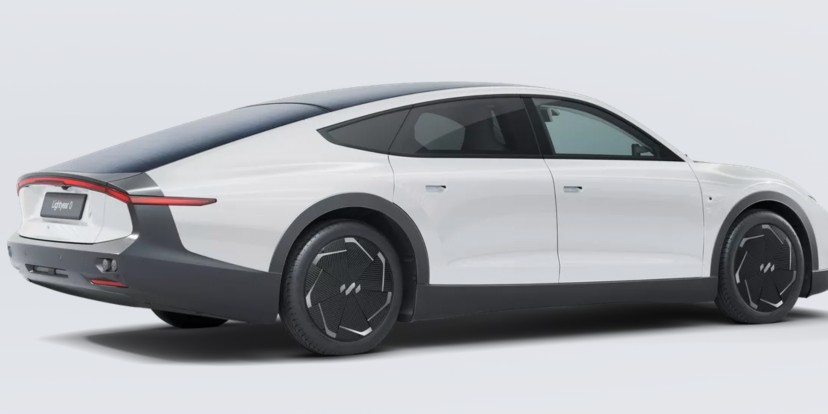 Lightyear 0 promises to be the revolution the whole world has been waiting for - apparently. The idea is truly amazing, can you imagine a car you pay for only once and never have to recharge? According to Lightyear - it is possible.
Lightyear has been around for a while. It was founded on September 25 2016 with a single goal of bringing the technology that has won the World Solar Challenge to a mass produced family vehicle. The team behind the company was part of the Solar Team Eindhoven who created a series of Stella solar cars that won the World Solar Challenge in 2013, 2015, 2017 and 2019.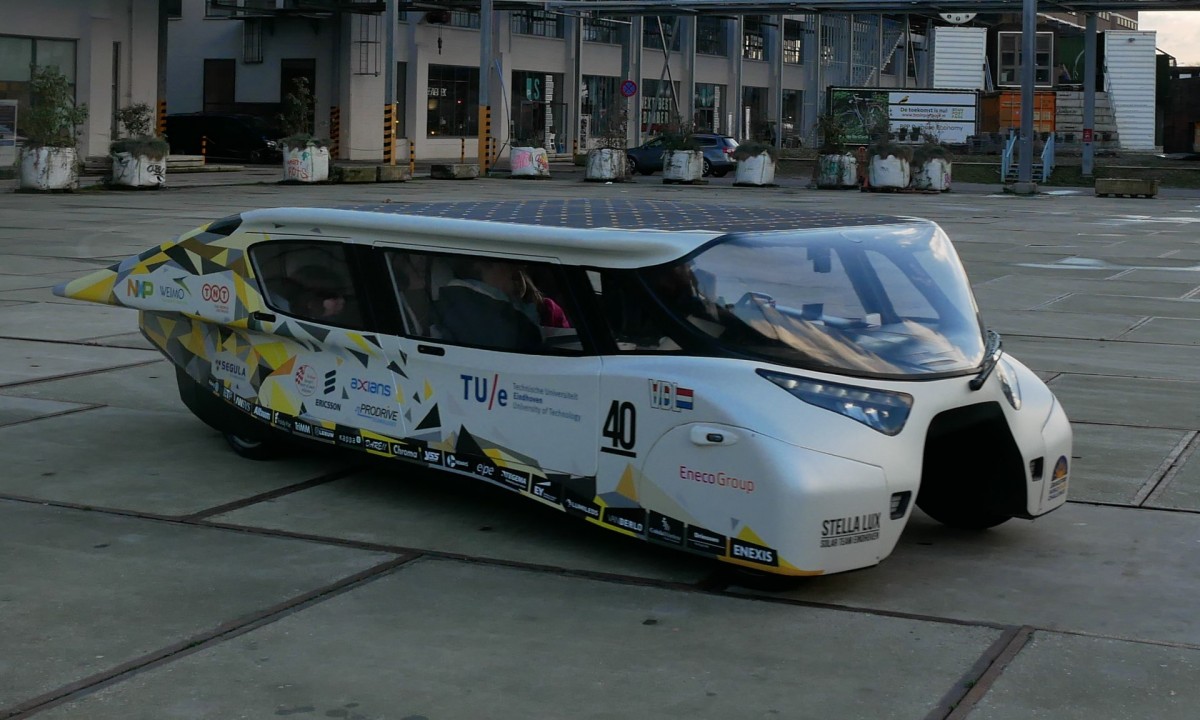 Stella Lux - 2015 winner of WSC
The team then decided to bring all its experience together and created a company that was going to build the world's first solar electric family car - The Lightyear 0. Initially the car was called Lightyear One but things often change during early development stages.
By no means is this was an easy task - the founders knew from the start they were swimming against a very strong current. They enlisted the help of Grantstudio and the former design director of Pininfarina to ensure the results would not only deliver on the solar and technology side of things but be actually attractive for potential customers. The plans were very ambitious, the car was meant to go on sale in 2021, it was first announced on June 25 2019 and was going to cost an eye watering €119,000.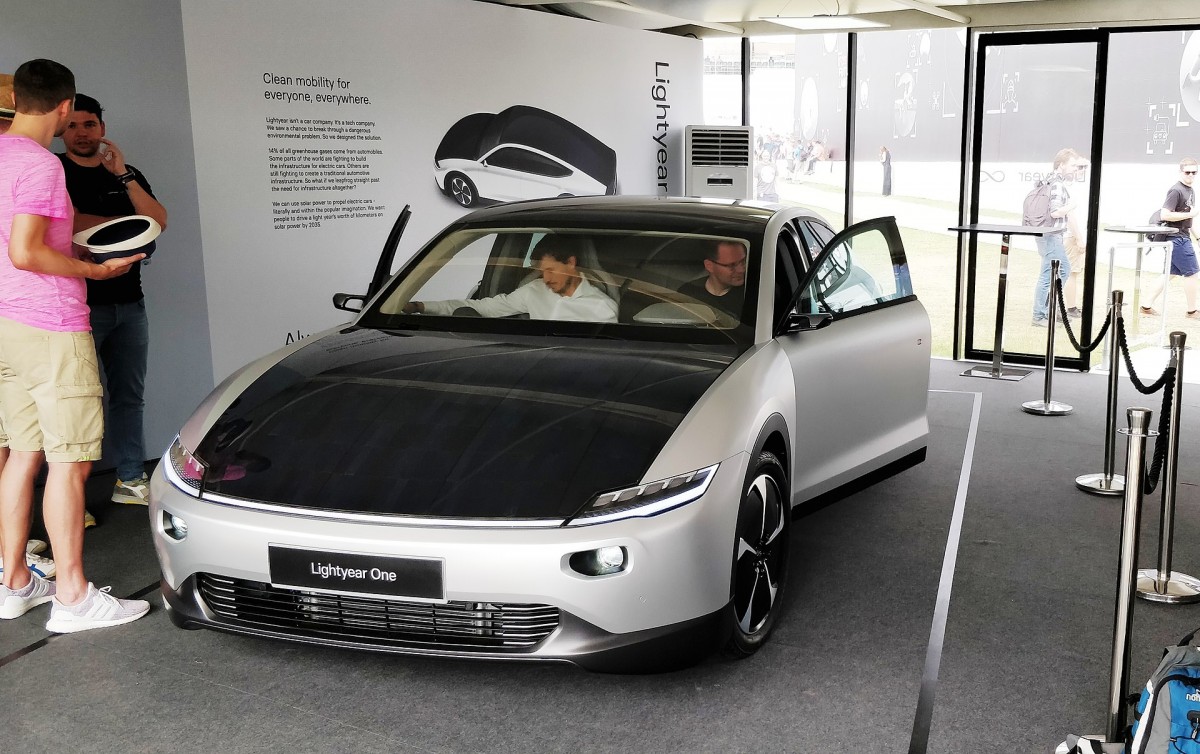 2019 Lightyear One
In September 2021 the company announced it secured over €100 million to start the production at Valmet Automotive in Finland. If you are not familiar with the name it's understandable - the company has been formerly known as Saab-Valmet and was responsible for manufacturing many different cars over the years. Between 1969 and 2003 it produced pretty much the entire lineup of Saab - all the way from classic Saab 95 to the final Saab 9-3 Viggen. The company was involved with Chrysler, it produced Opel Calibra in the 90s and most recently it was responsible for manufacturing Porsche Boxster and Cayenne. Let's not forget it was responsible for the ill fated Fisker Karma as well.
With all the partners ready the company updated its production schedule and promised that the first cars will be delivered in 2022. A lot of things happened over the last couple of years, the world is a different place now and many established and experienced manufacturers suffered huge delays so Lightyears deserves a solid pat on the back for not becoming a victim of the circumstances. They did have to update the price, though, and now it was €149,000.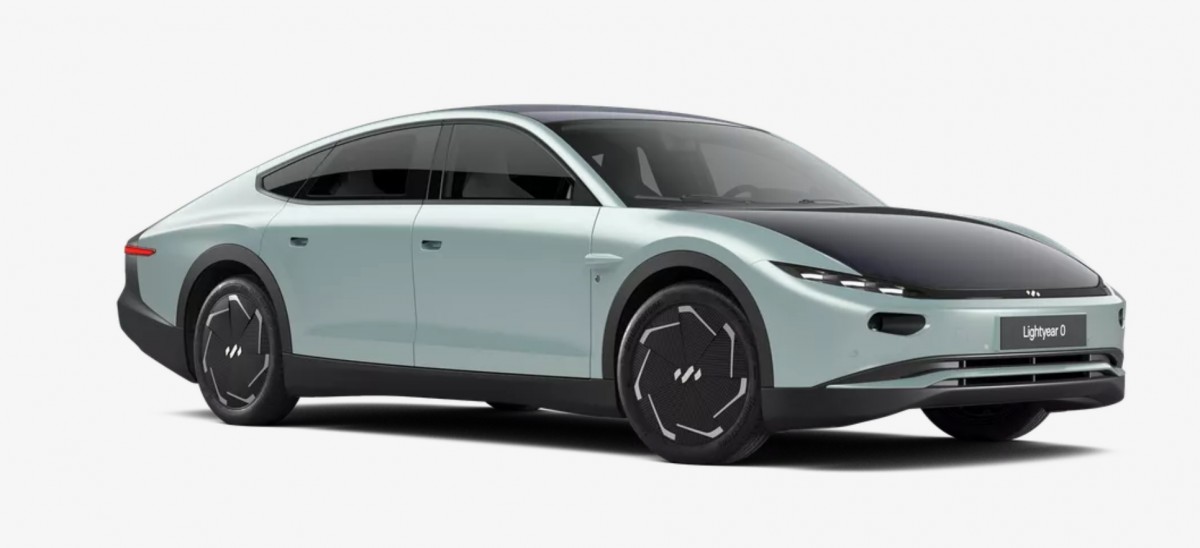 Lightyear 0
Fast forward to a couple of weeks ago and Lightyear started raising the room temperature, dropping hints here and there that the world's first solar electric car is ready and it will be unveiled soon. A lot of people will argue that it isn't really the world's first. There has been many electric cars with solar panels on the roof, some are city little run-arounds and some are just glorified go-karts but Lightyear is actually a family car and it promises to deliver 70 kilometers of range from the solar roof alone. Now that is a world's first.
The official launch happened on June 9, like the rest of the world I have patiently waited with a notepad, cup of tea and a compulsory caramel doughnut - since it was a virtual launch there was nobody to tell me I couldn't eat and listen at the same time. I personally believe virtual unveilings are the way forward.
The unveil itself was grandiose with a lot of talk about the planet, the missed opportunities with electric cars. A lot of it made sense, it is true electric car sales and development are hampered by infrastructure or rather lack of it. It is true we are going about the electric cars the same way we went about ICE technology - bigger, faster and heavier. That's not the answer according to Lightyear.
Then came the car. It hasn't changed much since we first saw it 3 years ago, it has matured, it is no longer eccentric, it is a car that can solve a lot of problems apparently. It is still large - very long and very low and very wide. And very light by current standards. It is 5,083mm long, 1,972mm wide and only 1,445 mm tall. For comparison Tesla Model S is 100mm shorter but is just as wide and as low as the Lightyear 0. That's about where the similarities end.
The differences are what makes this car a world apart from the rest of the industry. Let's talk about weight first of all. This car weighs 1,575 kg - that's 590 kg less than Tesla S Plaid. That's 8 average adults. Yet its WLTP range is 625 km which is only 10 kmm less than Tesla S Plaid.
How was such a difference achieved? Materials used for production for one but the huge difference is the battery - Lightyear 0 has only 60kWh battery pack. That's it. That's 2kWh less than Nissan Leaf that barely manages 385 km of range on the WLTP cycle.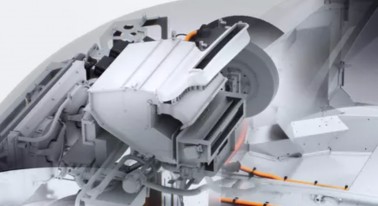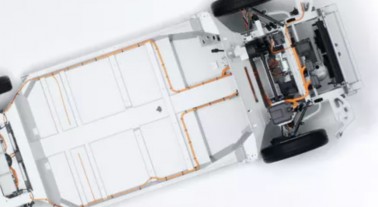 Residual heat is captured and re-used and aluminum and carbon fiber is used across the whole car
That would have been an achievement of its own - after all Mercedes EQXX managed a 1,008 km trip on one charge. The difference is the Mercedes has a 100kWh battery! Quick calculator action brings the Lightyear 0 to 1,041 km range WLTP if it had the same battery capacity. And it is a family car and it is a production car ready to hit the road. But that wasn't enough for the Lightyear team - oh no, they wanted to give us a solar car that charges itself, for free.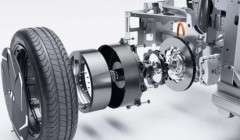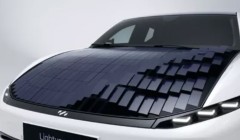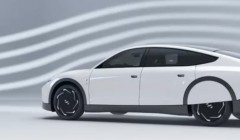 Lightyear 0 has in-wheel motors, 5m2 of solar panels and Cd of 0.19
Lightyear 0 comes with a solar bonnet, roof and trunk - or rather rear hatch. It hasn't got a rear window, just solar panels. Five square meters of double curved solar panels. The company hasn't released any efficiency numbers for the panels but it ensures that if you live in Southern Spain the car will add 70km of range in a day. It can add as much as 35km in a day of charging in the Netherlands. Now this is something that probably will need a separate article to look at closely but seriously - for many people it can mean never having to charge the car.
Where I live we have an average of cloud cover 20 days per year, with the shortest day of nearly 10 hours. I drive only on the weekends and no more than 5,000 km per year. That means that I would really never have to charge this car unless I was going on a cross country trip. Then I could take advantage of fast charging which takes less than an hour. Even home charging can be relatively quick since the battery is on the smaller side.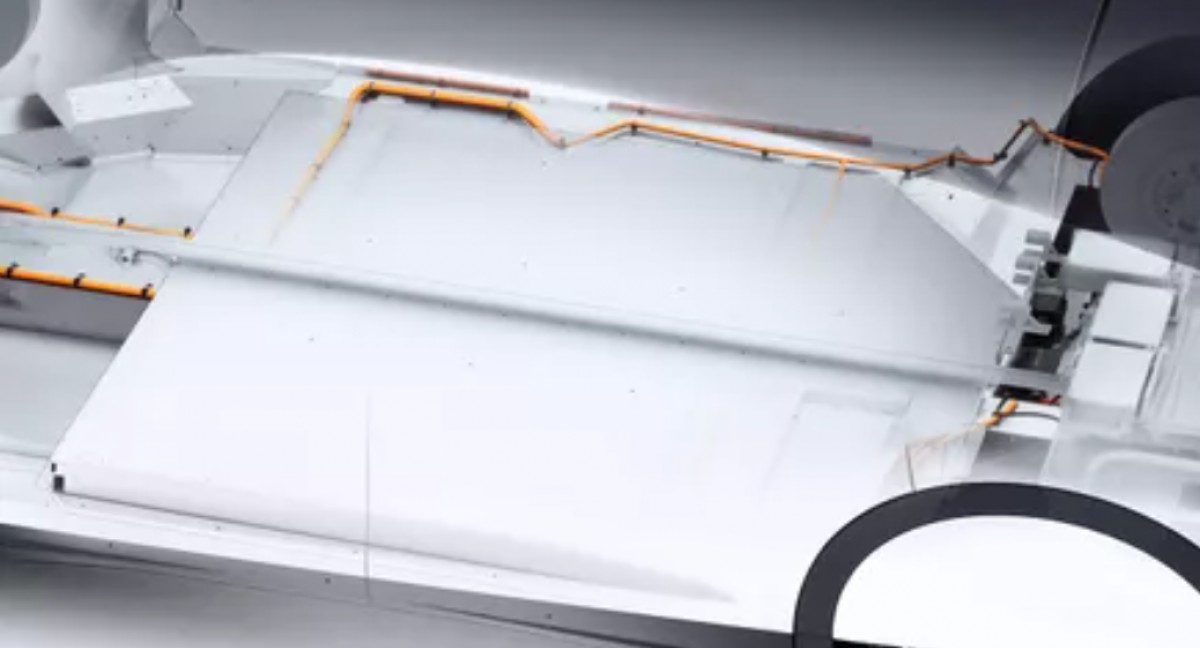 High density battery is smaller and reduces the car's weight
Let's not forget the vegan interior made entirely with natural materials. This is what many manufacturers do but only in prototype vehicles and hardly any of that makes it to production. Lightyear is keeping its promise and the car is made from many repurposed materials - body panels are from reclaimed carbon fiber keeping the weight down, the interior is made from naturally sourced materials.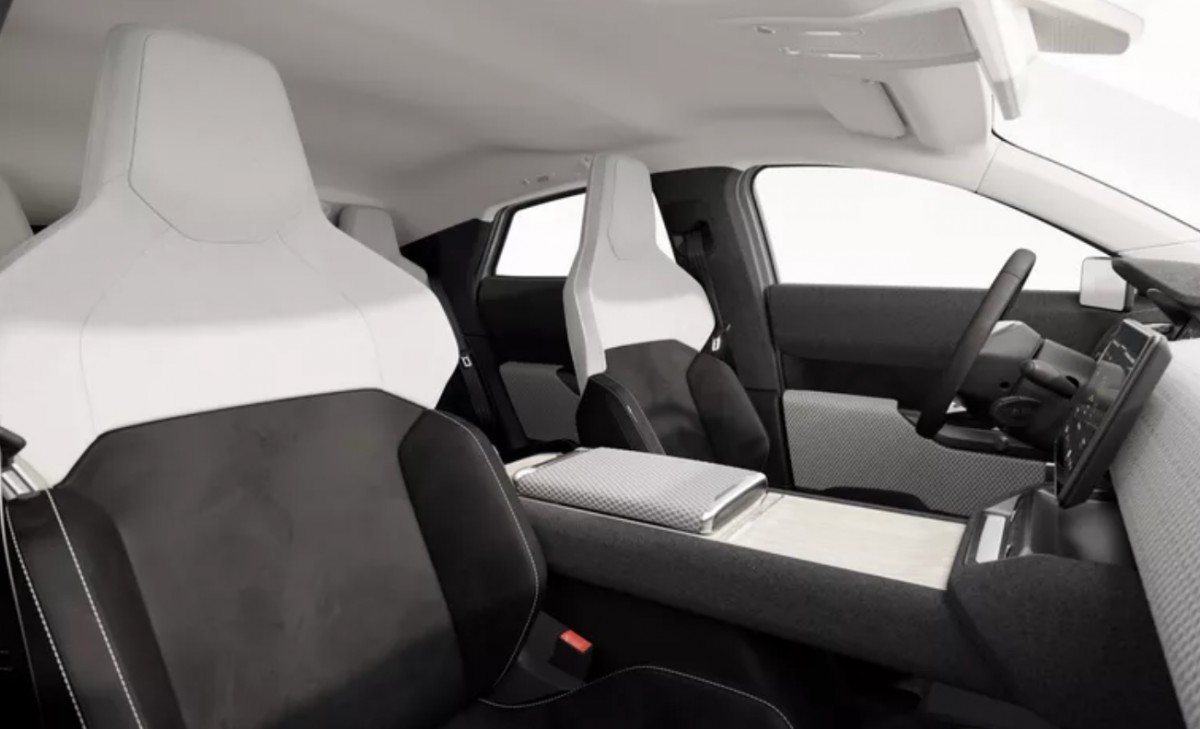 Lightyear 0 interior
The 10.1" center screen is not recycled and it takes care of infotainment thanks to Android Automotive OS and the car has no mirrors, instead we have a camera system that is road legal. The car you see is the car that will hit the road very soon.

Android Auto OS is in charge of infotainment
Trying to get my head around this car has taken a while. There is no question that it was well worth waiting for. Is it a great looking car? It's almost inconspicuous, it doesn't shout about its presence. It's not the fastest at 160kph of the top speed and it won't take your breath away with its 10 seconds 0-100 kph acceleration.
It's neither outrageous nor overly futuristic, it's almost conservative in its design. But what is under its skin that changes the world. And I really mean it. I know many people will have no use for it, many will say the solar panels are just a gimmick but for many people this car would solve a lot of issues that no other current electric car can.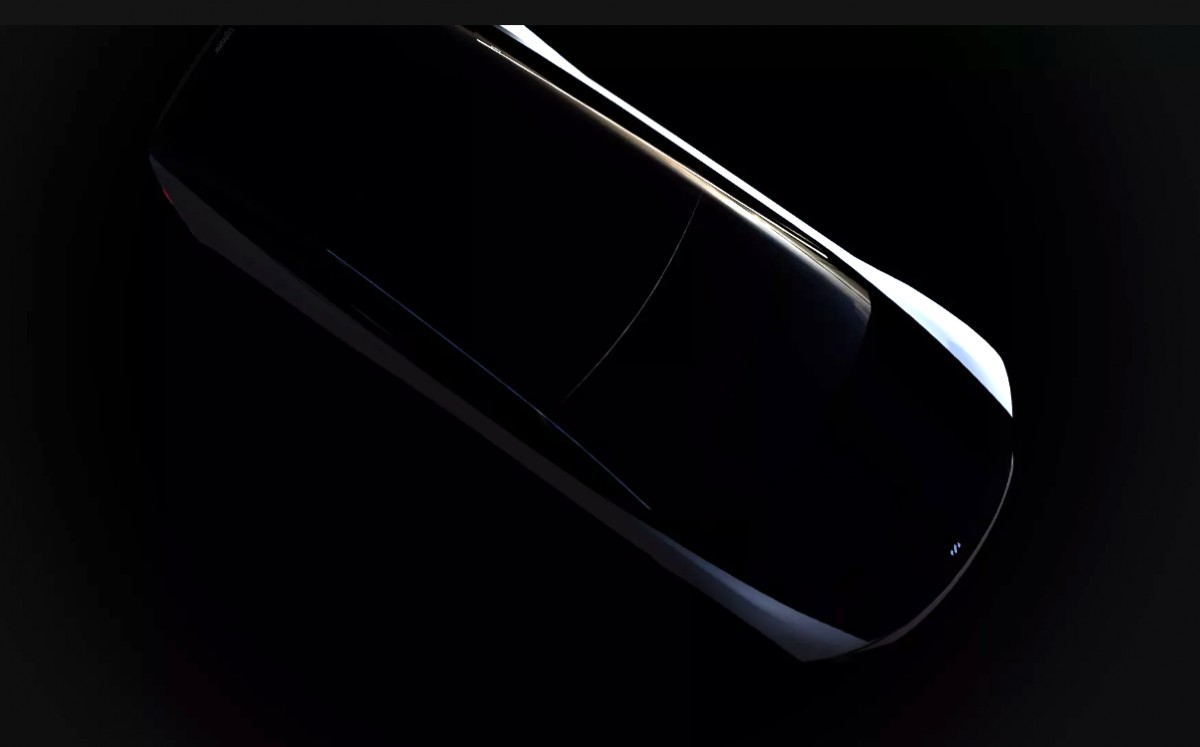 Glimpse of 2024 Lightyear 2 - solar electric car that will cost €30,000
Am I going to buy one? Hell no! As much as I love the idea behind the car, the technology and the real freedom it gives - I won't be buying one. I'll wait for the next one. With the announcement of the Lightyear 0 the company has updated its final price. It is €250,000 plus the VAT. Yes, it's not a typo. The access to the future is a quarter of a million Euros before taxes.
I'll wait for Lightyear 2 which is coming in 2024 and will use the same technology but will cost closer to €30,000. I bet many people will wait which can put the company in a precarious situation. I hope they have a good plan because I really want the Lightyear 2.
Related
Hey Zeke, thanks for your amazing comment! You are absolutely right - the car's performance is on the slow side compared to everything else out there and is a huge surprise since the car has 4 quite powerful motors. But it was programmed this wa...
There is actually such a thing as too underpowered. I actually appreciate the whole point and mentality behind not wanting to replace ICEs with electromotors, only to then turn around and continue the horsepower wars. But this vehicle veers too far i...
Popular models