Mercedes Vision EQXX concept crosses the 1,000 km threshold too
Vlad, 03 January 2022
Range is undoubtedly one of the key problems with EVs right now, along with how slow the charging is, even on the fastest DC chargers, compared to filling up a fuel tank. These things are connected, though, for if you have enough juice in your batteries to keep you going all the way to your destination, then how long charging takes becomes kind of irrelevant (to a point).
So, enter the range race and the elusive 1,000 km (620 miles) mark. Chinese EV maker Nio has already announced a car, the ET5, which, in one version, will supposedly go past that threshold when it ships later this year, and today Mercedes took the wraps off its new Vision EQXX concept that does the same thing.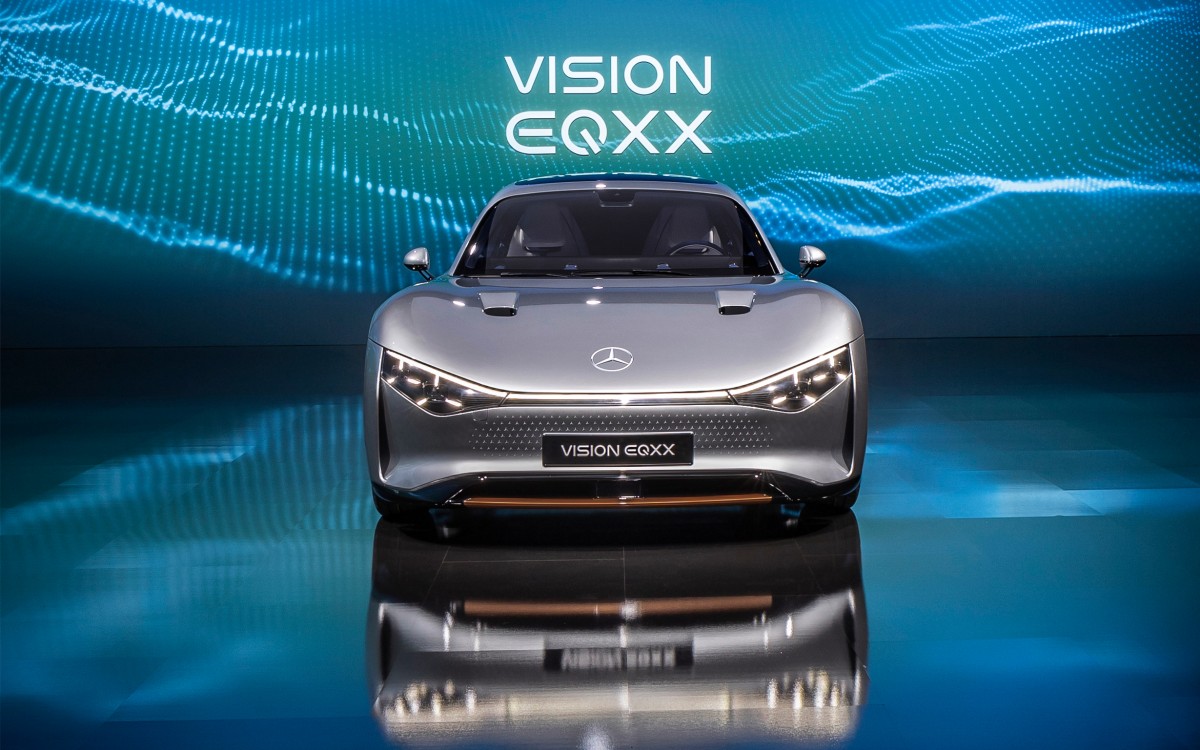 Only, this is a concept so the fact that it achieves that range is in no way guaranteed to lead to a Mercedes EQX car that will accomplish the exact same feat. The company clearly wants to make a statement about going in that direction, though.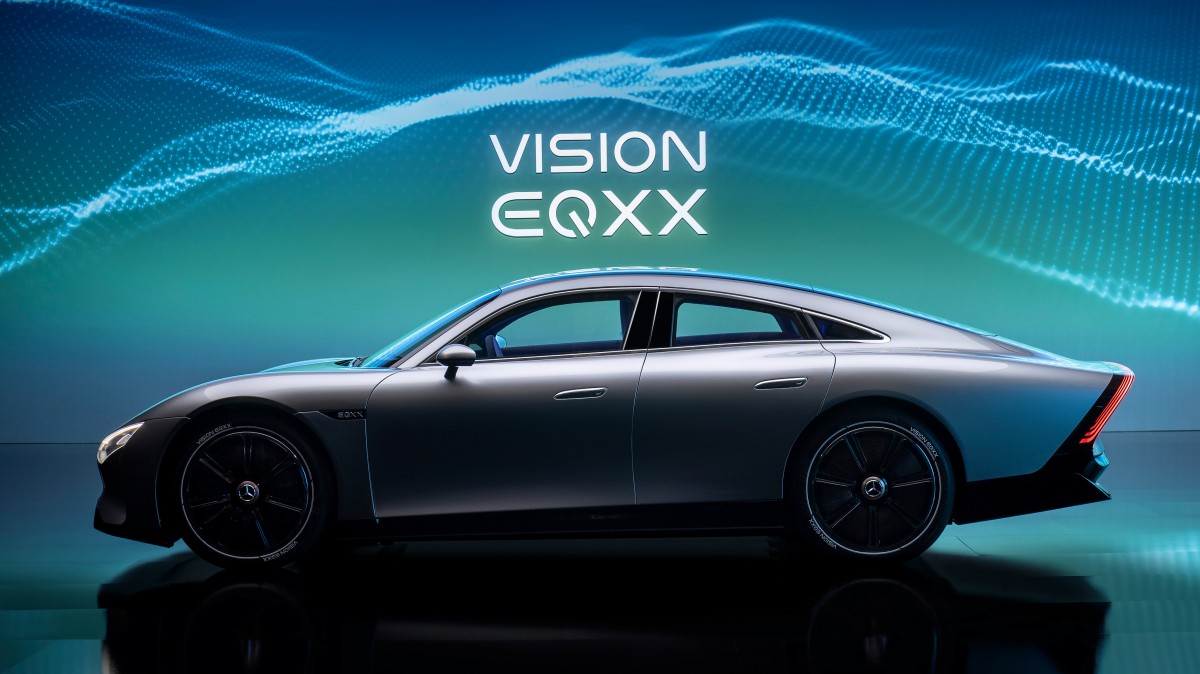 Anyway, caveats about this being a concept apply - you shouldn't expect any of this to make it to the final car, if there even will be one. With that out of the way, let's dive into the information Mercedes has provided.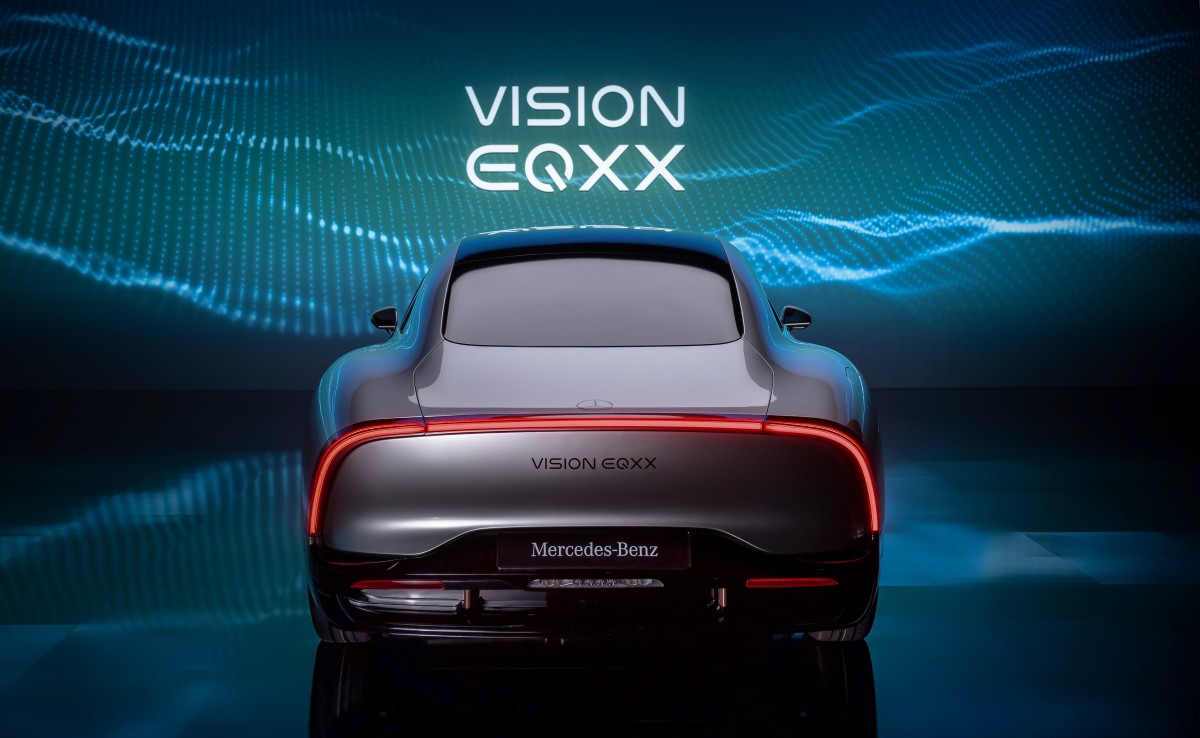 The EQXX has a record-breaking (if it ever becomes an actual car) drag coefficient of just 0.17, beating the company's own EQS with its currently record breaking 0.20 (lower is better). The 1,000 km range is obtained by average consumption of just 10 kWh per 100 km (62 miles), and that drag coefficient probably has something to do with it, as, usually, two thirds of the electric energy in an EV is needed just to counter the air resistance.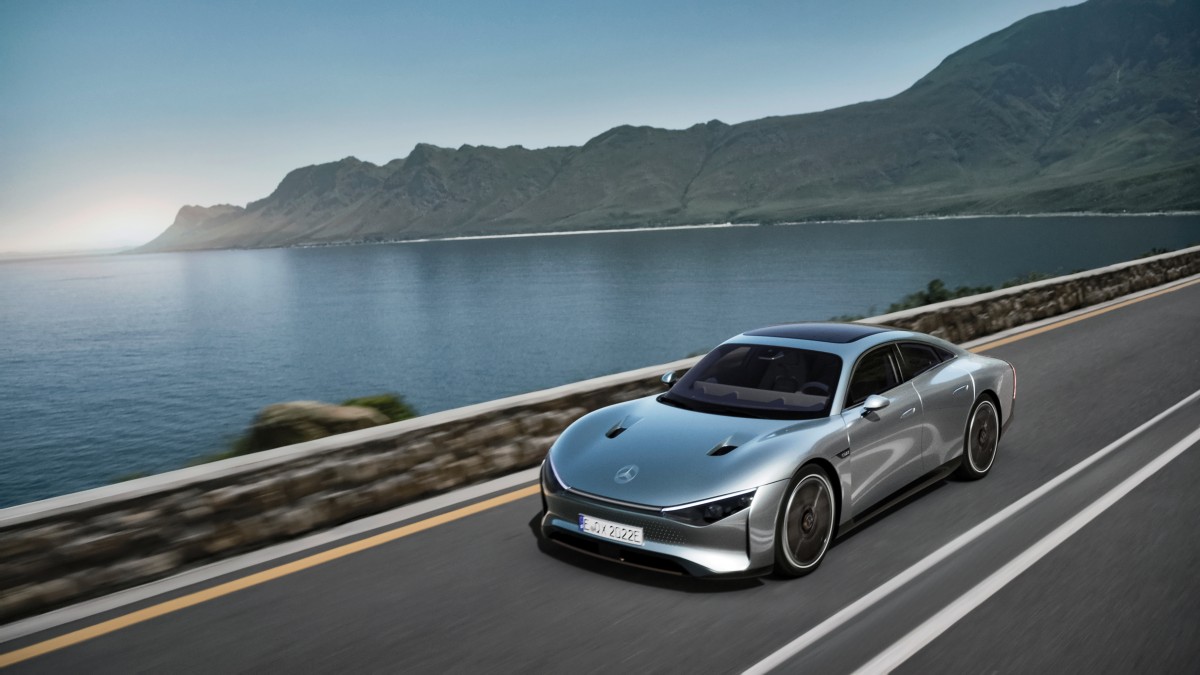 Mercedes stresses efficiency with the EQXX, noting that 95% of the energy stored in the battery reaches the wheels. Comparatively, an internal combustion engine car reaches around 30% efficiency and "an average human long-distance runner" achieves around 50%. The maximum power output of the car is 150 kW or 201 hp.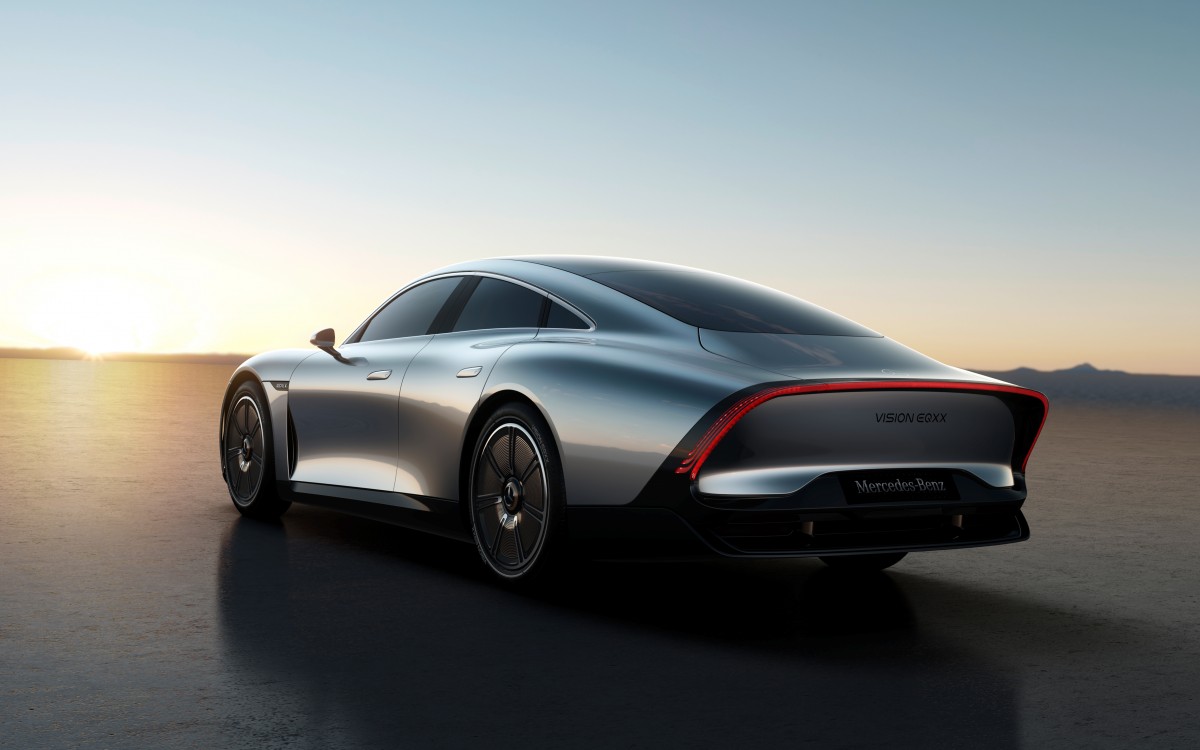 Battery-wise, the company wasn't focused on making it bigger and thus heavier, but increasing its energy density to 200 Wh/kg, or 400 Wh/l. This means the 900V 100 kWh battery takes up 50% less space and weighs 30% less than other comparable batteries, thanks to the use of silicon anodes and "ultra-lightweight materials from Formula One". The car weighs just 1,750 kg in total, of which the battery is 495 kg, and that is pretty impressive.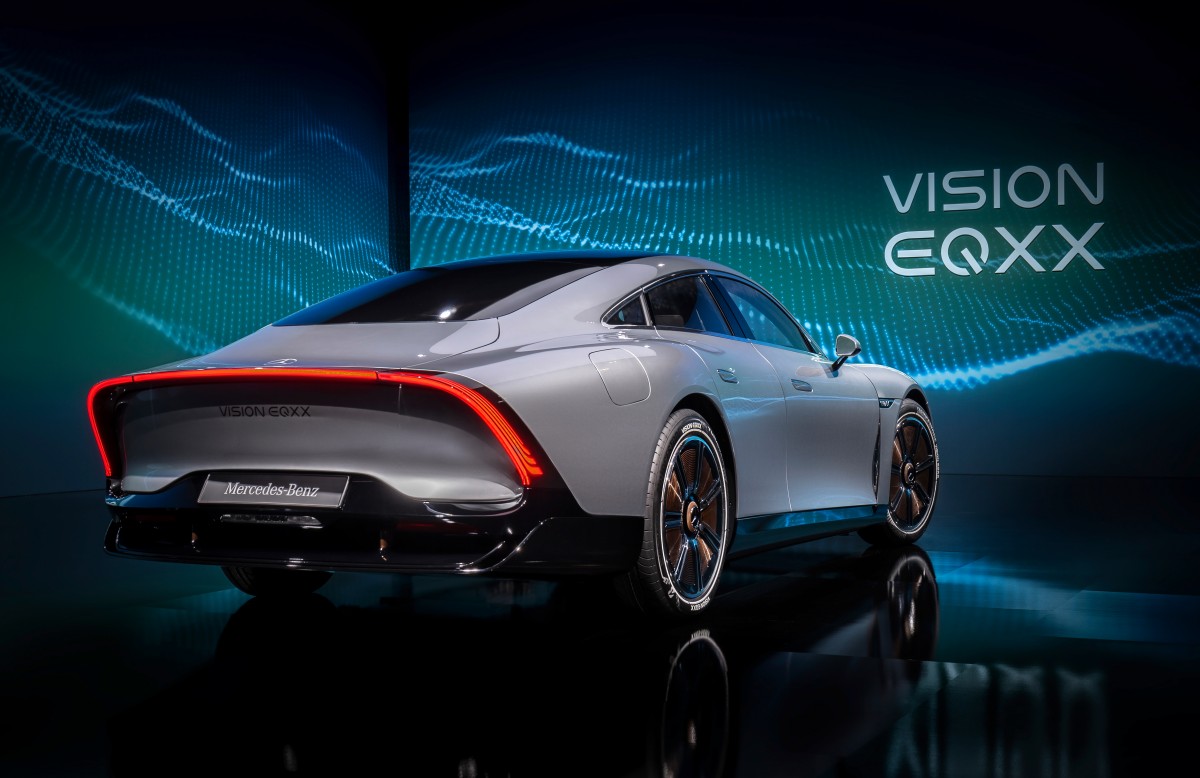 The wheelbase is the only measurement Mercedes made public, and it's 2.8m, while the roof has 117 solar cells that can produce "up to" 25 km extra range for long-distance journeys. The solar energy is stored in a lithium-iron-phosphate battery which can power the climate blower, lights, and infotainment system.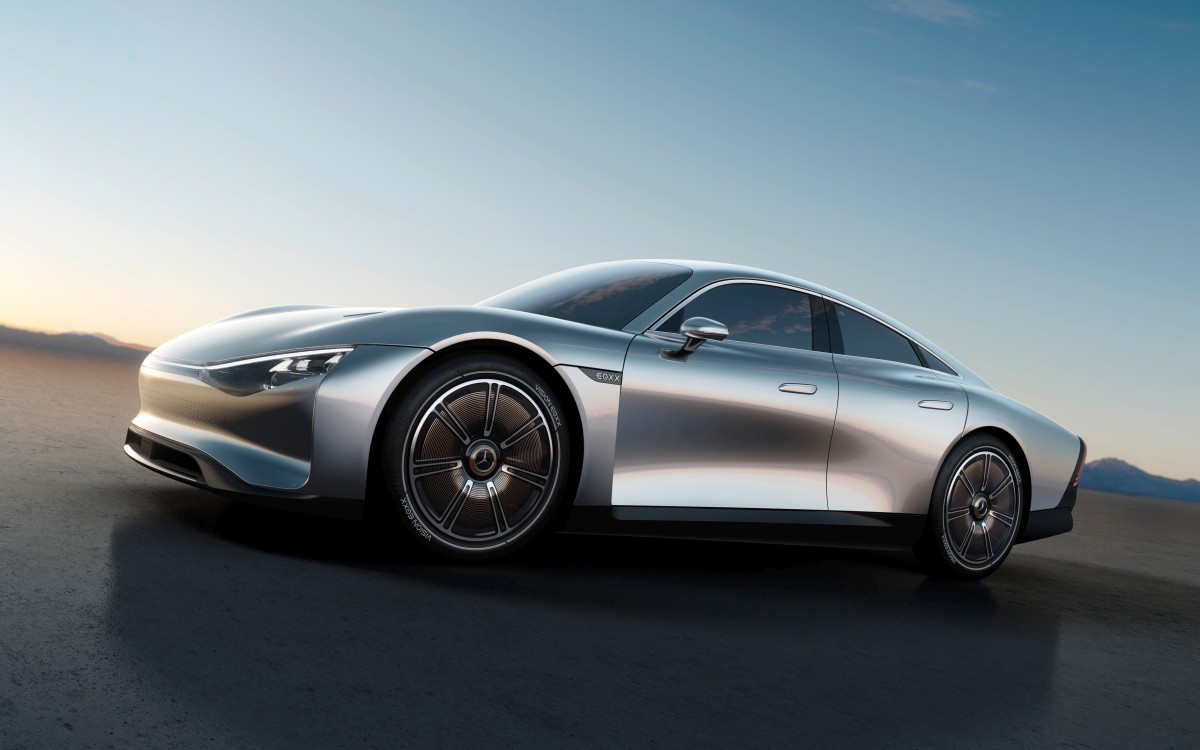 The concept has a heat pump for efficient heating when it's cold outside. It recovers waste heat from the drivetrain and has an external heat exchanger that draws heat from the ambient air. This increases the operating temperature range compared to previous Mercedes heat pumps.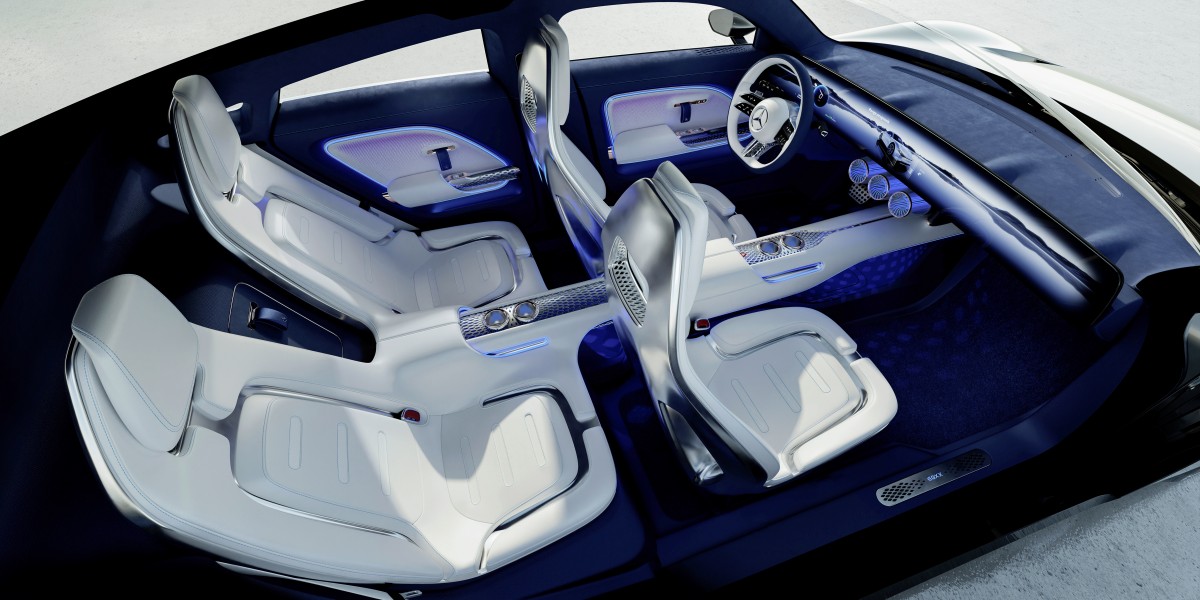 Inside the EQXX uses mushrooms (for a leather alternative), bamboo (for the carpets), cactus (as another animal-free leather alternative), and "vegan silk" (in the door pulls), the point of these being to show that it's possible to "achieve the utmost in automotive luxury without using animal products".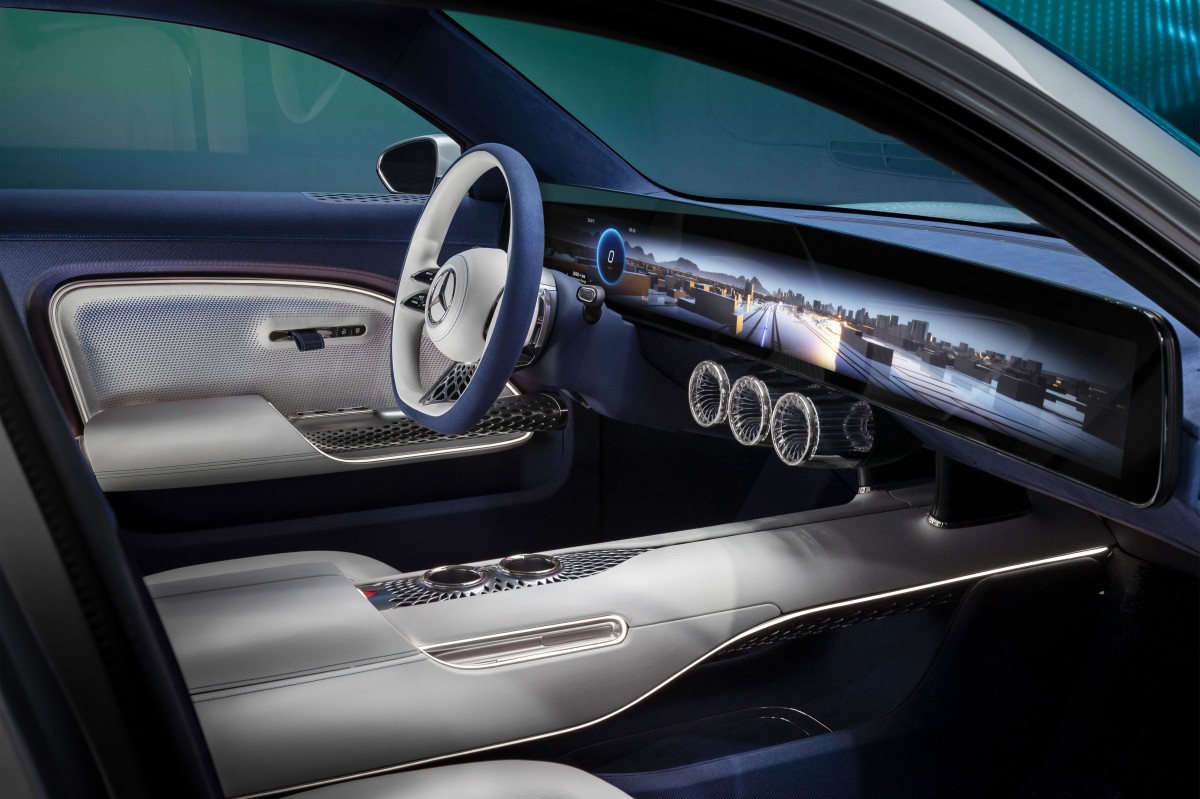 There's also a "completely seamless" mini-LED display (with 3,000 local dimming zones) that spans 47.5 inches from left to right, with "8K" resolution (7680x660). It comes with "the first realtime 3D navigation system on a screen of this size", which performs seamless zoom and scroll from satellite view down to a height of 10m in the 3D city representation. The Hey Mercedes assistant function is now more emotional, with a distinct character and personality.
Related
Well mate i agree honestly. Japanese, our Slovakian or US roads differs a lot. Same goes for africa or countries with low or bad Economy such as Chille, Argentina, most african countries north Korea etc. Every little thing can make a huge differ...
problem with human are - never enough - always complaining but if those the always complaining people are challenged to do better, usually, they can not the engineering is massive complex integrated things, just to make any car to go extra...
Popular models