Nio is preparing to enter Portugal - NAD mapping has started
Max McDee, 18 July 2022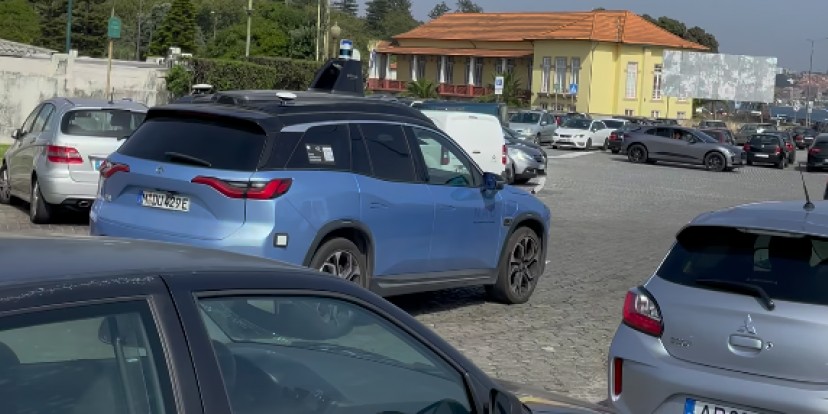 Imagine it's a sunny day and you decide to make the most of it and go out for a bike ride. Minding your own business, trying not to run over anybody and just enjoying the ride. Then you spot a very unusual car going much slower than you.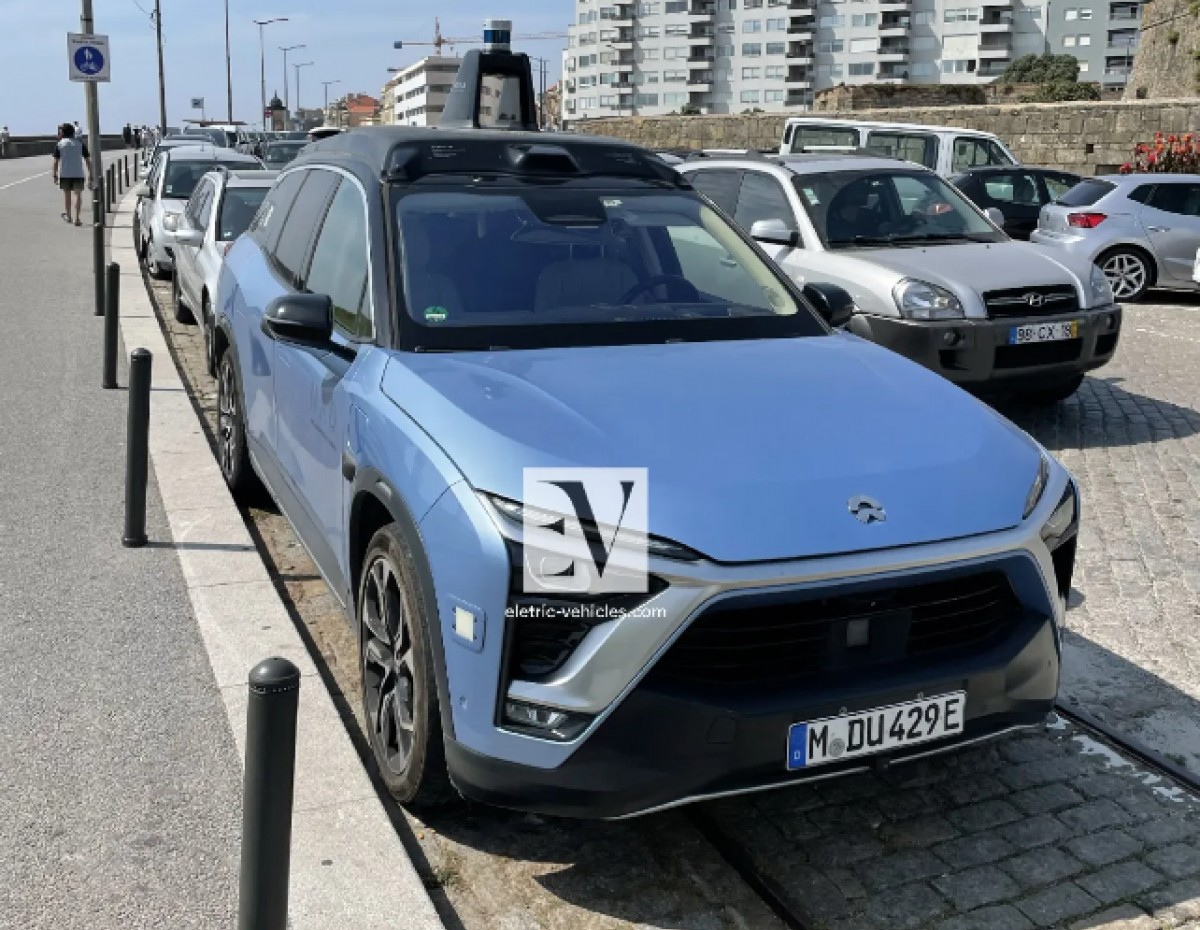 One of the ES8 vehicles mapping the streets of Porto, Portugal
That's exactly what happened to Cláudio Afonso, who went out to enjoy sunny Sunday in Porto, just as we all do. So it happened, Cláudio is a founder of EV - a media platform focused on the electric car industry. He knew exactly what he was looking at and promptly took his phone out and thanks to his quick actions we have an interesting story.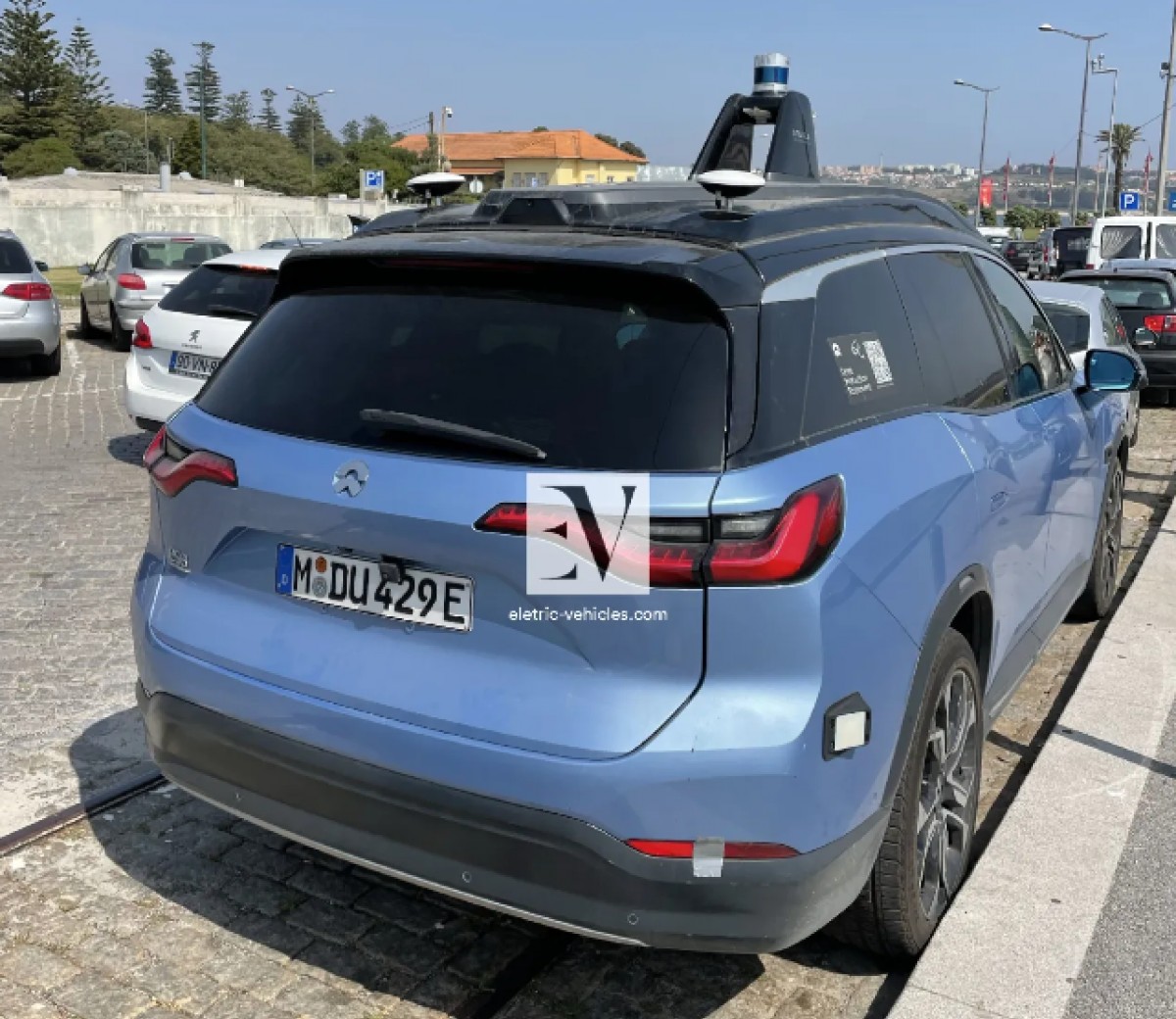 This NIO ES8 is registered in Munich, Germany - that's where NIO has its global design HQ
Prior to moving into any market, Nio is scanning all the roads in the country. The company is doing it to provide its vehicles with high definition mapping for the autonomous driving system called NAD - Nio Autonomous Driving. The scanning is done by a team of three specially equipped Nio ES8 vehicles. Each car comes in a different color - blue, white and black. What we can see in the photos is the LiDAR at the top and high precision GPS antennae at the back.
The other sensors visible on the cars are the front and rear mmW radars that precisely measure the distance from the car to all the obstacles and there's another one hiding in the front bumper. There is another sensor above the windscreen that is scanning the road ahead.
Nio's NAD system has full-stack capabilities according to the company. Everything has been developed in-house including perception algorithms, localization and control strategy. The NAD system will allow for the car to take control on motorways and in urban areas, it can help with parking and it even takes full control during battery swapping.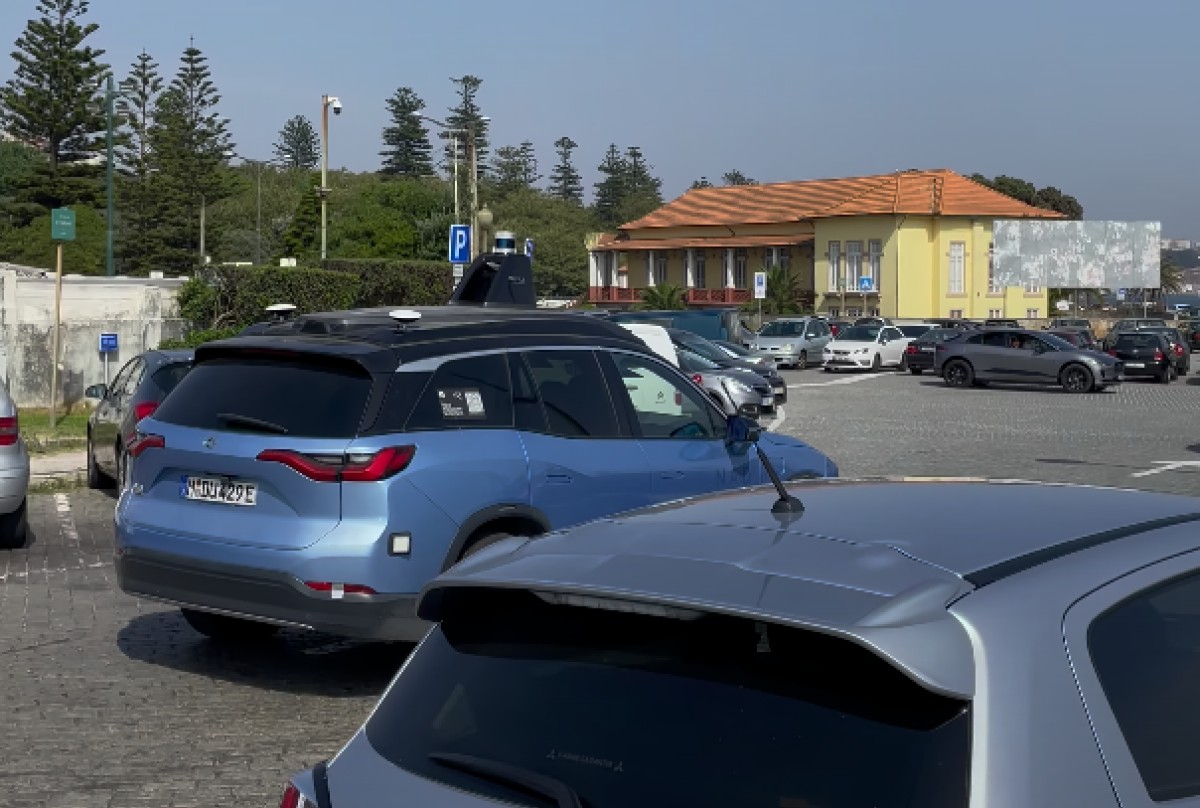 NIO ES8 leaving the carpark
The company is expanding its market presence to Austria, Belgium, France, Hungary, Italy, Spain, Switzerland and now Portugal. The new Nio House is being prepared for opening in Berlin with three more to open in Norway. Nio already opened 1,000 battery swap stations and its customers swapped the batteries over 1 million times.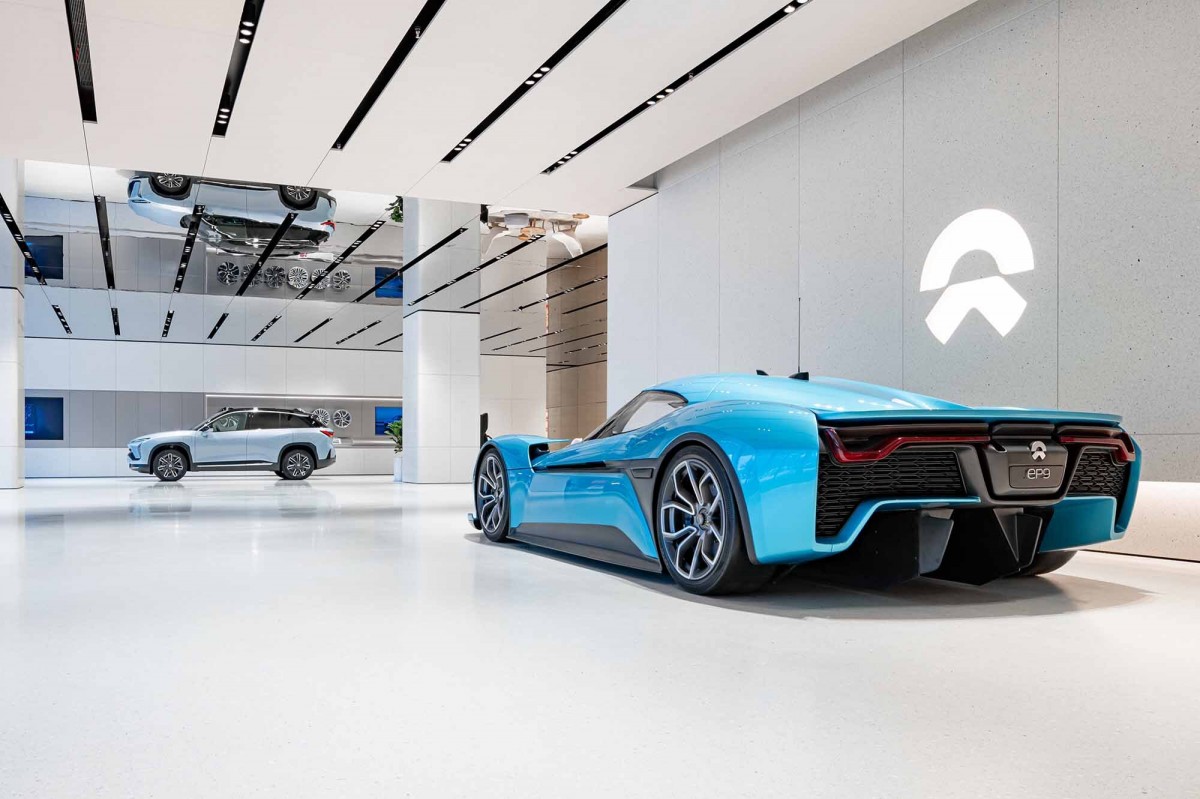 NIO House is so much more than just a showroom
The team of Nio ES8s was spotted in Porto after it visited Lisbon and Leiria. According to the drivers they are mapping Portugal until the end of July. The sighting of the cars coincides with Nio posting first job vacancies for Lisbon and Porto and it marks the beginning of building a new team for the country.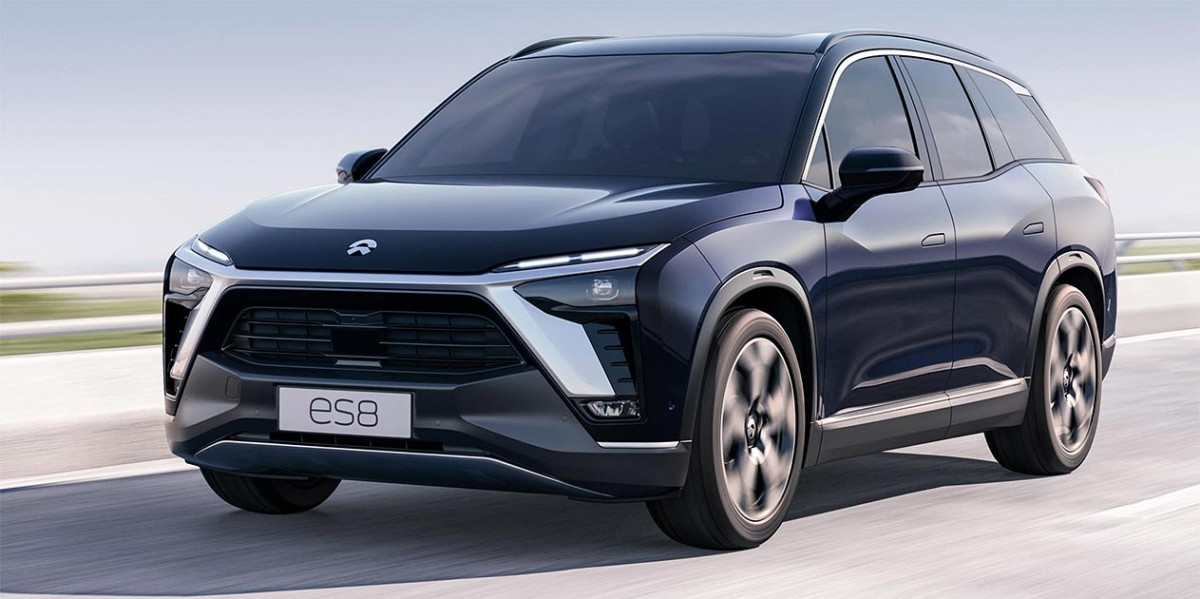 NIO ES8 is used for the mapping service
Related
Can't see any way how this precise GPS + LIDAR + 360° camera data about every street and nearby building in a country is going to be used in times of war 🤷‍♂️ I'm probably just a conspiracy theorist anyway 🤪😵
Popular models