Official interior photos of Wuling Bingo reveal optional airbed
Max McDee, 24 February 2023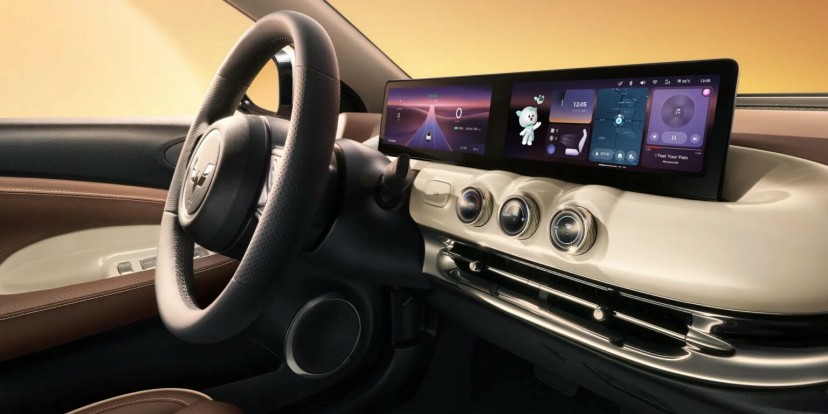 Little electric hatchback from Wuling called Bingo is getting closer to its official debut and today the company published the official photos of its interior. Wuling is most recognized for the Wuling Mini EV and Mini EV Cabriolet. The Bingo is going to be the company's electric flagship and the largest car in its fleet - at least for the time being.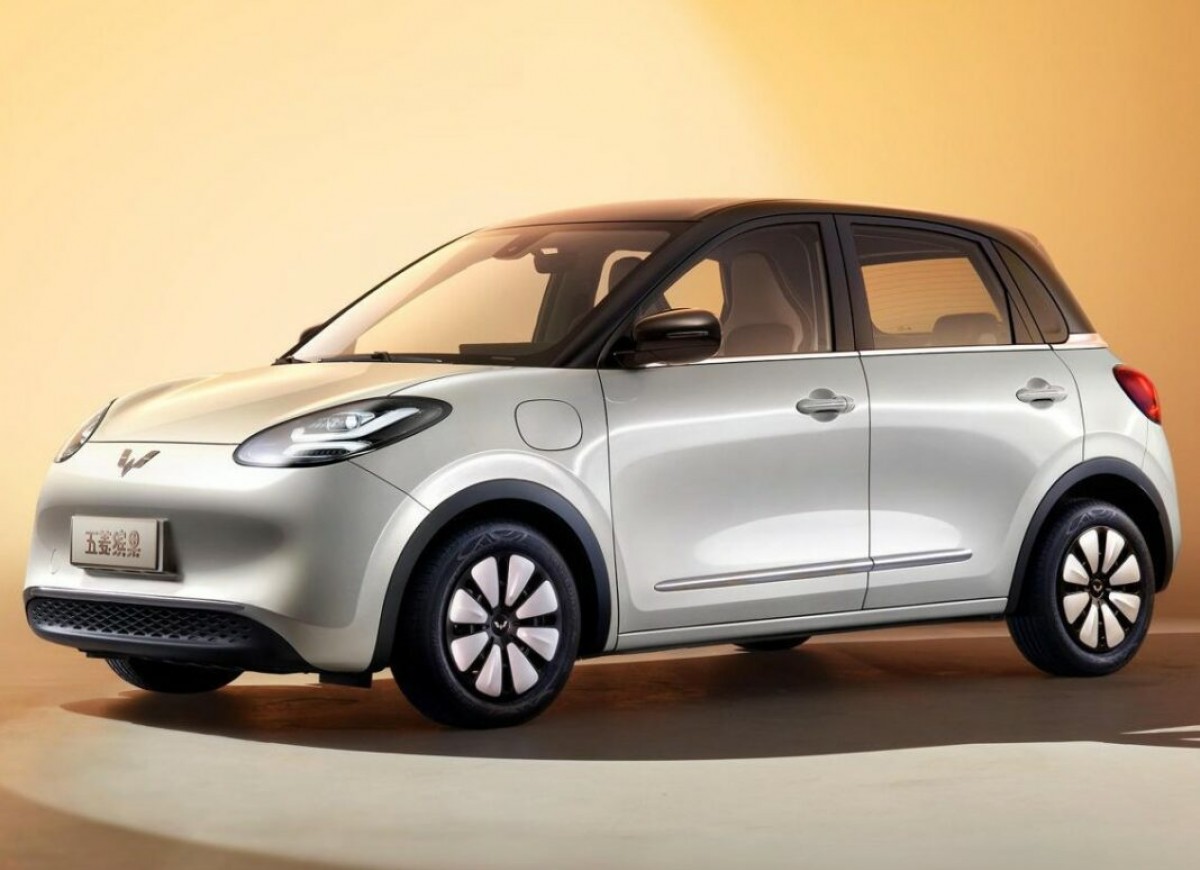 Wuling Bingo
This five door hatchback is powered by a single electric motor sitting at the back and will come in two versions - either 68hp supported by 31.9kWh battery or the entry version with 41hp and 17.3kWh battery pack. Both cars have a top speed of 100 km/h and have 333km or 203km of range, respectively. The quoted range is calculated using the over-optimistic CLTC cycle so real-life performance is likely to be considerably lower.
What we do see in the photos is a great looking interior, plenty of curves and warm colors. There is a little bit of a retro vibe to it and the brown and creme colors only amplify that. Two wide screens sit atop the dashboard with three prominent climate control knobs just underneath. This is by far the most welcome addition in the age of touch and voice control.
According to many Chinese sources, the car is aimed at female customers and apparently the color scheme and design is what the women would like. Not sure if that means men won't like it, it's a confusing statement - there's nothing wrong with brown and cream interior. Cultural differences can be tricky to navigate.
Although the car looks deceptively large, it is only a four-seater and it measures just under 4 meters in length. Although the price hasn't been yet officially confirmed, it is expected to sell for between RMB 70,000 and RMB 100,000 ($10,000 to $14,000).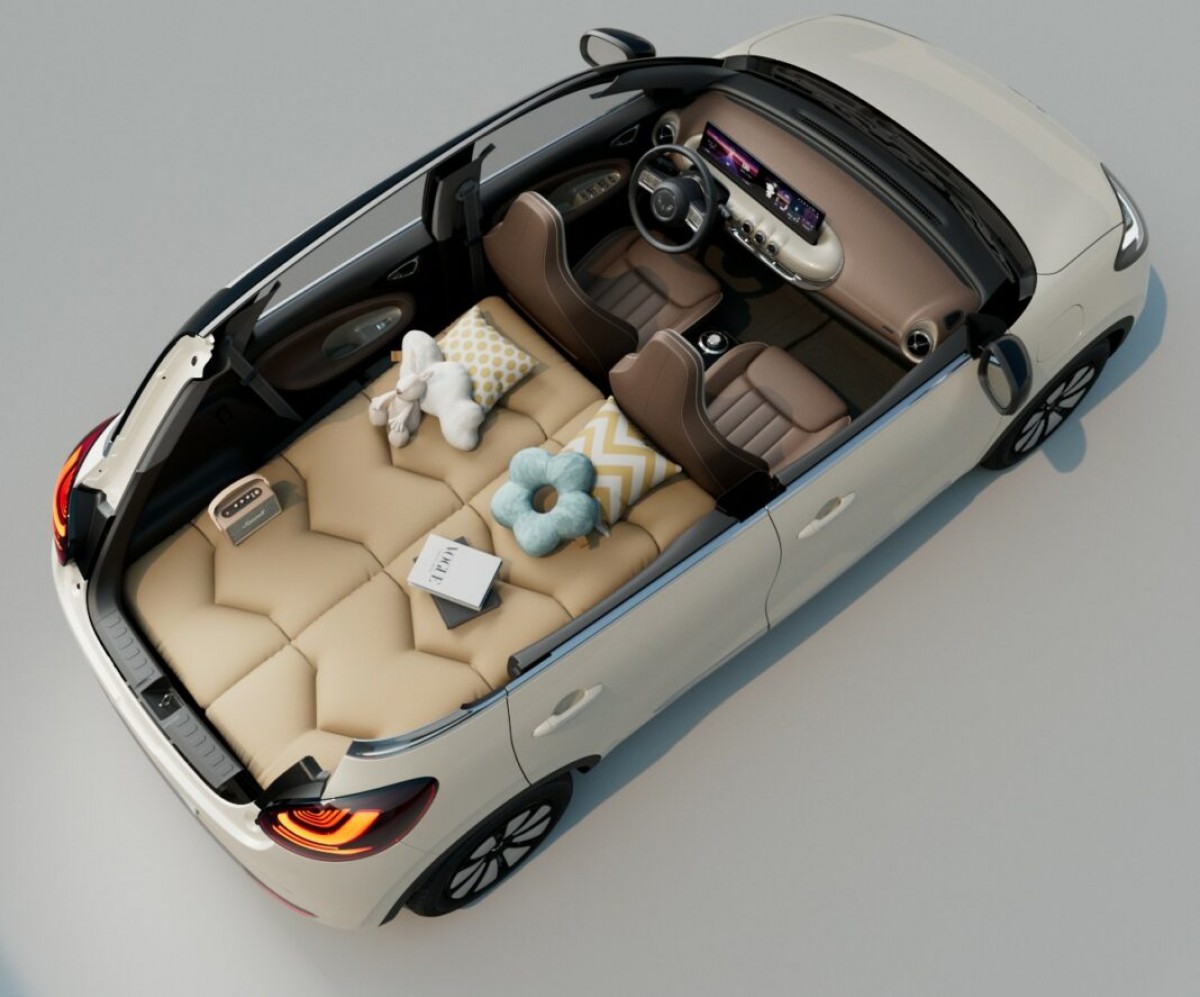 In the photos we can see a bunch of interesting optional equipment, apparently everything in the photos will be sold at Wuling showrooms. Clever storage boxes are a very good idea, but we need to take some photos with a pinch of salt - although that surfboard "looks" to be a full-size, it is not possible for it to be longer than 1.6 meters.
There's room in the trunk for the compulsory oversized teddy bear and even a pram can squeeze in next to it. Baby seat has been designed by Wuling as well and the airbed comes in light brown color to compliment the interior. Airbeds apparently are the thing in China but this one, just like the surfboard, will be on a smaller side of things.
Related
WuLing manufacturers some very nice efficient electric cars.I personally would like to own the WuLing MiniEV as I live in a crowded urban setting..it's a good choice for point -A to point- B transportation.
Now boing boing will be easier
Reviews
Popular models