Photo of refreshed Tesla Model 3 leaks, reveals front design
Ro, 13 April 2023
The Tesla Model 3 refresh has coming for quite some time now, but only rare camouflaged prototypes were spotted on the streets without revealing too many details. The new leak, however, shows the front of the car in full.
The wraps used before didn't suggest there was a major overhaul of the headlights, so we are pleasantly surprised. It looks like Tesla is planning to do a proper Model 3 facelift. The headlights look more aggressive, with the LED strip running along the bottom edge of the headlights.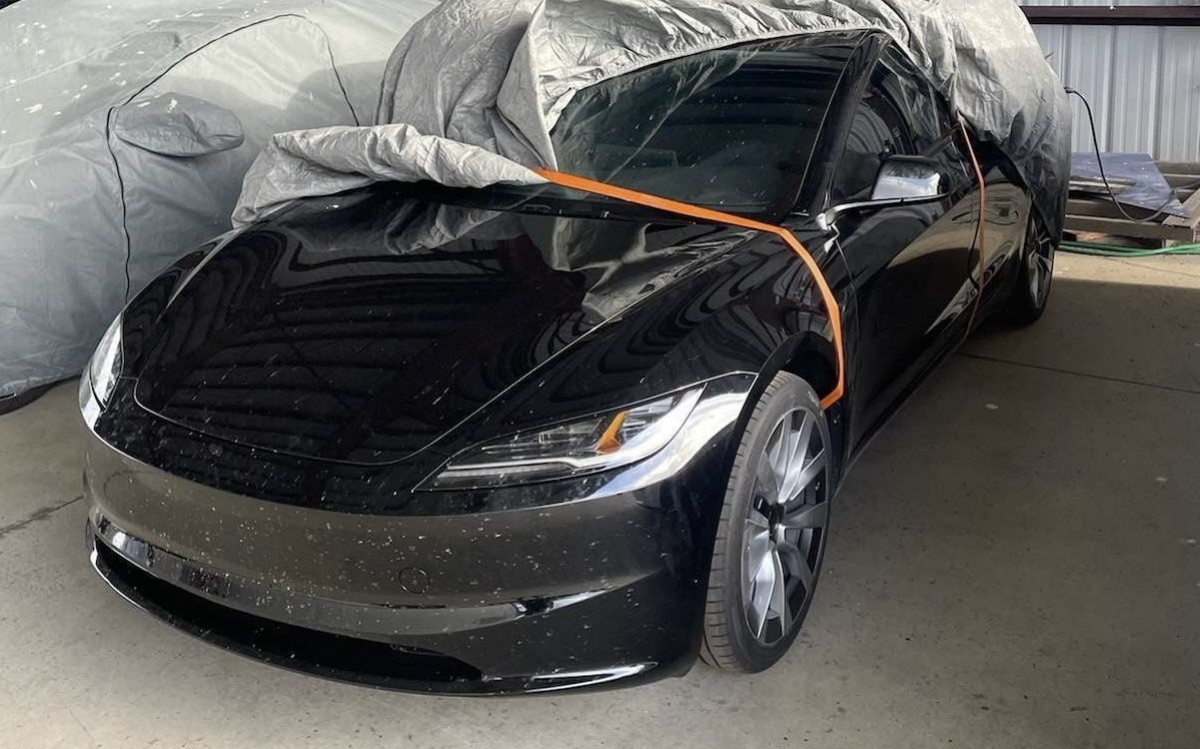 The bumper has also changed and it's a bit more streamlined now. And although it's a bit hard to tell from this photo, the side-view mirrors are somewhat smaller.
According to the latest rumor, the facelift will enter production in September this year, so we will likely see an announcement shortly before that.
Related
The guy above me is correct.
This is not a picture of Project Highland. This is from a guy in California that is taking a wrecked 2018 Model 3 and making his own version of the Roadster. Might want to verify images before saying it's Project Highland
Reviews
Unknown column 'RWD' in 'where clause'
SELECT models.*, drives.DriveID, drives.Anchor, drives.Thumb, makers.MakerName FROM models LEFT JOIN ( SELECT ModelID, MAX(DriveOrder) AS MaxDO FROM drives GROUP BY ModelID ) AS dlinks ON models.ModelID = dlinks.ModelID LEFT JOIN drives ON dlinks.ModelID = drives.ModelID AND dlinks.MaxDO = drives.DriveOrder LEFT JOIN makers ON models.MakerID = makers.MakerID WHERE models.ModelID IN (56,2023,RWD,BYD,212,2021,Air,348,2022,SR) ORDER BY FIELD(models.ModelID, 56,2023,RWD,BYD,212,2021,Air,348,2022,SR) LIMIT 6; -- 1062, 35.175.107.142
Warning
: mysqli_num_rows() expects parameter 1 to be mysqli_result, bool given in
/home/gsmarena/arenaev/m/_rankingswithpics.php3
on line
37