Tesla shows a solar range extender trailer fitted with Starlink
Max McDee, 05 July 2022
Tesla is at the IdeenExpo in Hannover, Germany. Last time the event took place was in 2019 and it attracted nearly 400,000 visitors in what it called the "largest classroom in the world". The event is free of charge and it aims to inspire young people by showcasing innovative exhibits and letting the visitors try the latest technology.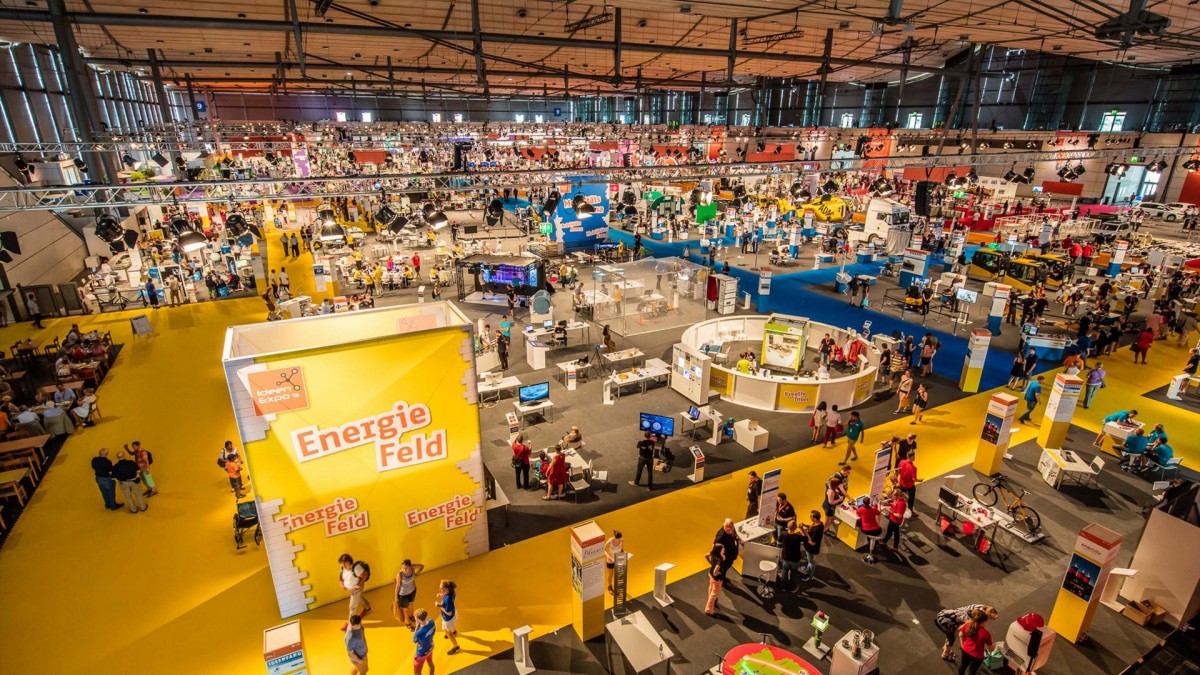 in 2019 IdeenExpo attracted nearly 400,000 visitors
This year Tesla showed a Model Y cutout with the latest 4680 structural battery pack but the exhibit that stole the show was the EV solar range extender (or charger) trailer. The small single axle trailer falls into category below 750kg allowing it to be towed by most cars without requiring additional license from the driver.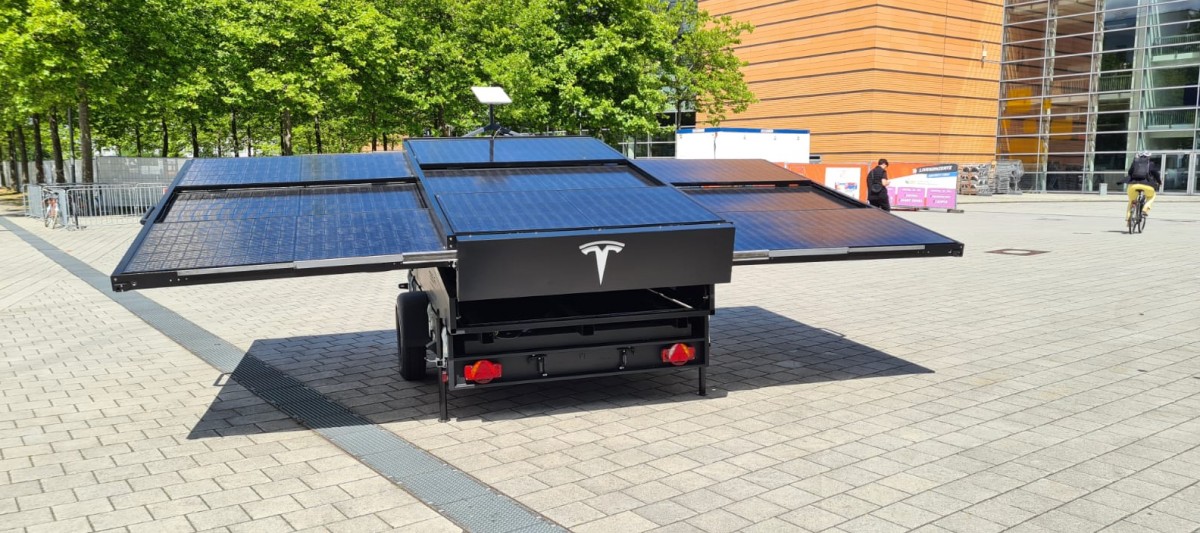 Tesla solar range extender
It is a simplest and smallest unbraked trailer that Tesla has designed and then fitted with nine 300W solar panels on top. The panels can slide in and out and when fully extended can produce 2.7kW output, which over the course of a day can add about 80km (50 miles) of range to an EV. To top it off, the company fitted a Starlink internet terminal to the trailer for truly offgrid setup.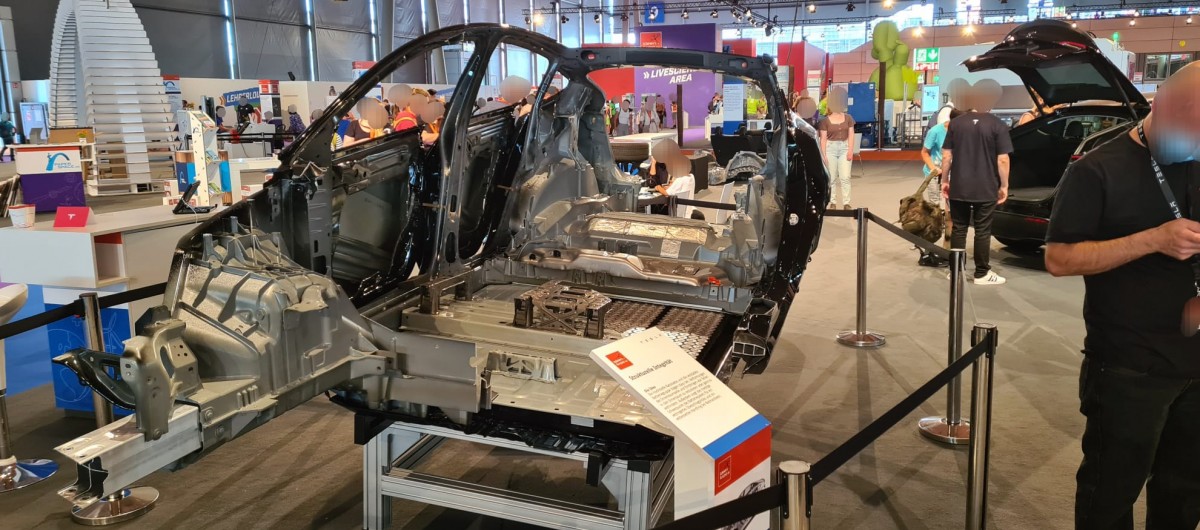 Model Y cutout showing the new structural battery pack
This isn't a production item, neither did the company indicate any intention of ever selling any trailers like this but knowing Tesla's history (flame thrower anyone?) everything is possible. Combined with the right kind of battery it can make sense as an offgrid power supply, 2.7kW is enough to power a small house or a cabin. It's definitely enough for camping and it's great to have it as an emergency generator for when power is out.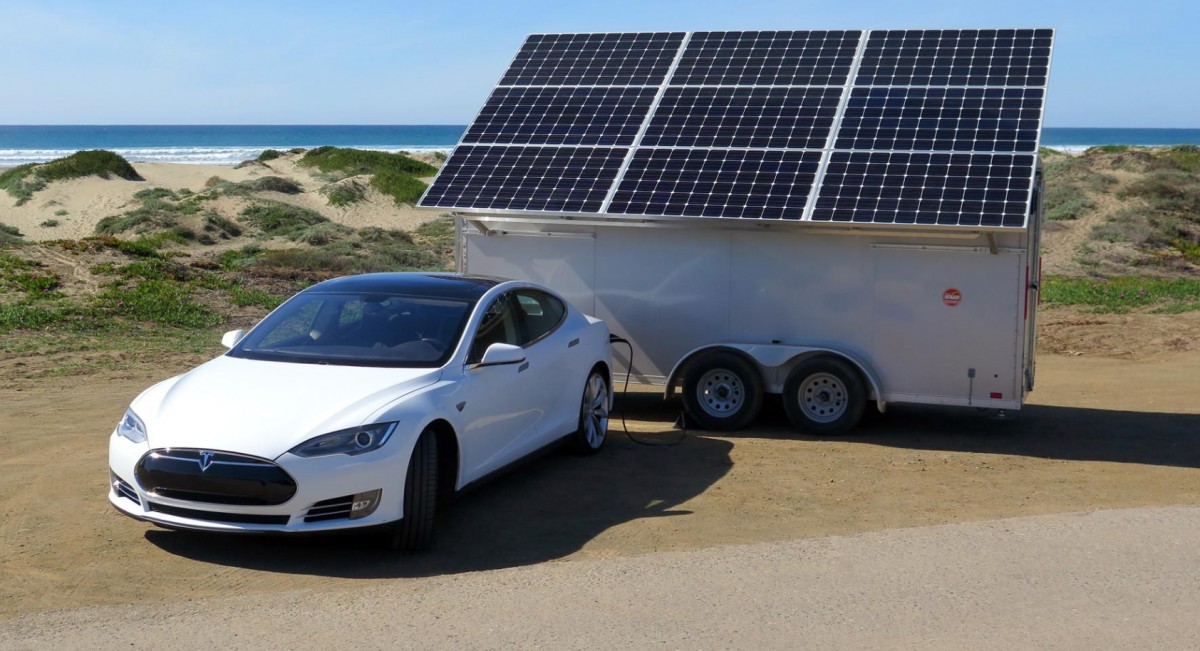 This isn't a new idea - it has been done before with various results
Even when the trailer is folded it still produces 900W of electricity in ideal sunny conditions. It's not a new idea, it has been done before but it's the first time Tesla has put its logo on one. The trailer was meant as an inspiration for young visitors to the IdeenExpo and it has exceeded its intended goal. We'd be surprised if someone doesn't turn it into a business. Or, you know, if Tesla does it first.
Related
No comments yet. Hence I became the first one to comment. What I want to say is, no comments.
Popular models