Tesla's FSD Beta makes its way to Europe and Australia
Max McDee, 25 May 2023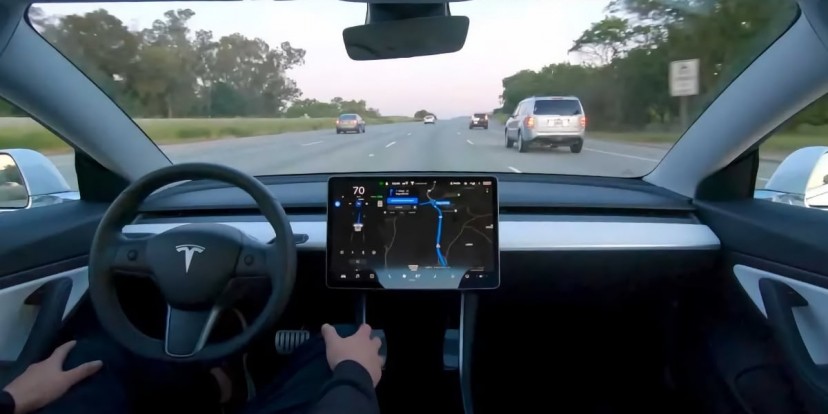 In March Tesla finally began the rollout of the long-awaited FSD V11. Some 400,000 Tesla owners expect to get the update at some point, and the company is rolling out the update slowly paying attention to any potential hiccups. But that's in North America, the rest of the world was on hold until now.
The celebrations may be a bit premature though, despite the headlines about Tesla unleashing its latest update on European drivers, Europe has very little to worry about. And European Tesla owners have more waiting ahead of them - so far one update has been seeded in Germany and one in Belgium.
We've also seen a vehicle in Australia, Germany, and Belgium on our platform!

Very interesting.https://t.co/GTwokIbRMb pic.twitter.com/GKQLiFgk1l

— Teslascope (@teslascope) May 25, 2023
The situation is even funnier in Australia - only one lucky owner is driving around with a smug smile on their face and hands off the steering wheel. It isn't really anything to be celebrating when you consider there are thousands of Tesla owners in Europe and Australia who paid for the FSD years ago and still haven't got the functionality in their vehicles.
It looks like a very slow start but in fact, this could be the start of a much bigger rollout, after initial tests more vehicles should start receiving the update. This would be huge news and a huge relief for everyone waiting for the V11. While previously Tesla would roll out the update and then pull it back when trouble surfaced, the company has learned from its mistakes and now is taking baby steps - a frustrating but probably much safer approach.
FSD Beta testing down under? One install of 2023.12.10 in Canberra now showing on TeslaFi @tesla_wa @teslaownersau @TeslaGong @techAU 🤔 pic.twitter.com/x90NVUVI2r

— Andy Dowling (@ie_andy) May 25, 2023
2023 is yet another year that Elon Musk is promising is THE YEAR. We wrote about this countless times and yet every time we do, we really would like it to be the truth. We can blame it all on Musk for being overzealous and for not appreciating the difficulties behind such a complicated system. Despite all the delays and mistakes along the way, once autonomous driving is out, it will change our lives.
Tesla is staking everything on the FSD, the company is prepared to go as far as selling its vehicles at cost because it believes it'll make enough profit selling the FSD. If people are willing to fork out $15,000 per vehicle for the software, and the software actually works - Tesla may be onto something. If the company and its Chief Engineer are wrong - it'll be the most painful failure of the century.
Related
Nothing yet. Be the first to comment.
Reviews
Popular models