Updated Tesla Model 3 trial production ends soon - the new vehicle is longer
Max McDee, 16 May 2023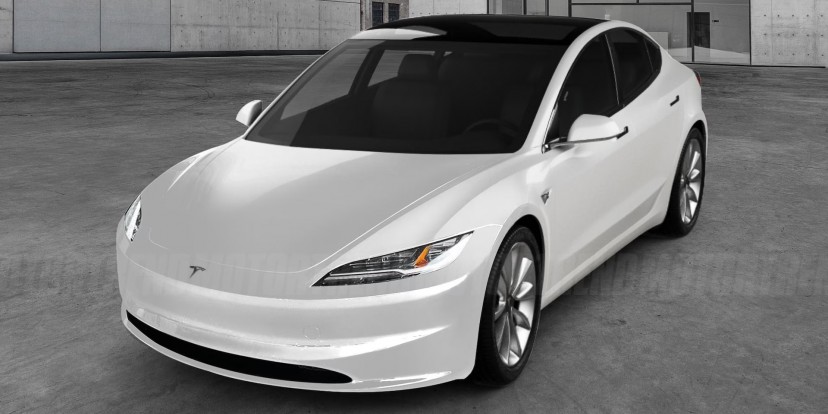 According to Bloomberg, trial production of the updated Tesla Model 3 is nearing its end at Giga Shanghai. Tesla is so protective of the details, it has banned all mobile phones from the production line, and workers involved in the trial assembly don't really want to speak to anyone outside the company.
So far, all the comments from workers point to a much sleeker Model 3 - new interior, new headlights and taillights, and sportier appearance thanks to new bumpers. All workers agree on one detail we have missed until now - the new Model 3 is apparently longer than the outgoing model. It's unlikely - but still possible - the wheelbase has been altered, and the extra length will most likely come from new, bigger bumpers.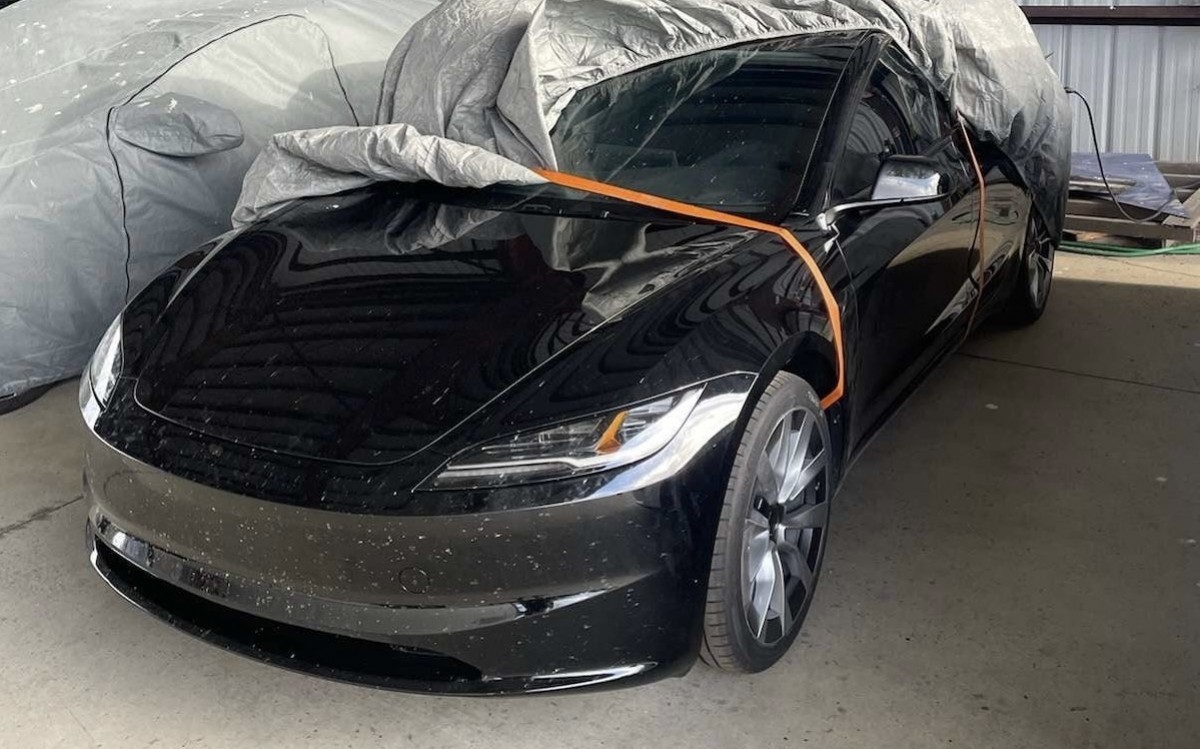 Giga Shanghai is already preparing for the new Model 3 production. The Phase 1 production line will shut down for a few days for the required adjustments to take place. The plan, which may still change, is for the new vehicle to go into production by the end of this month, which is much earlier than initially expected.
Time flies, Tesla Model 3 is 7 years old already, and that's a lot for an electric car - although thanks to Tesla's clever design, the car hasn't aged that much visually. The new Model 3 was spotted without the camouflage covering its front not long ago, and more recently, drone footage revealed the new stalkless steering wheel, similar to the one from Model S.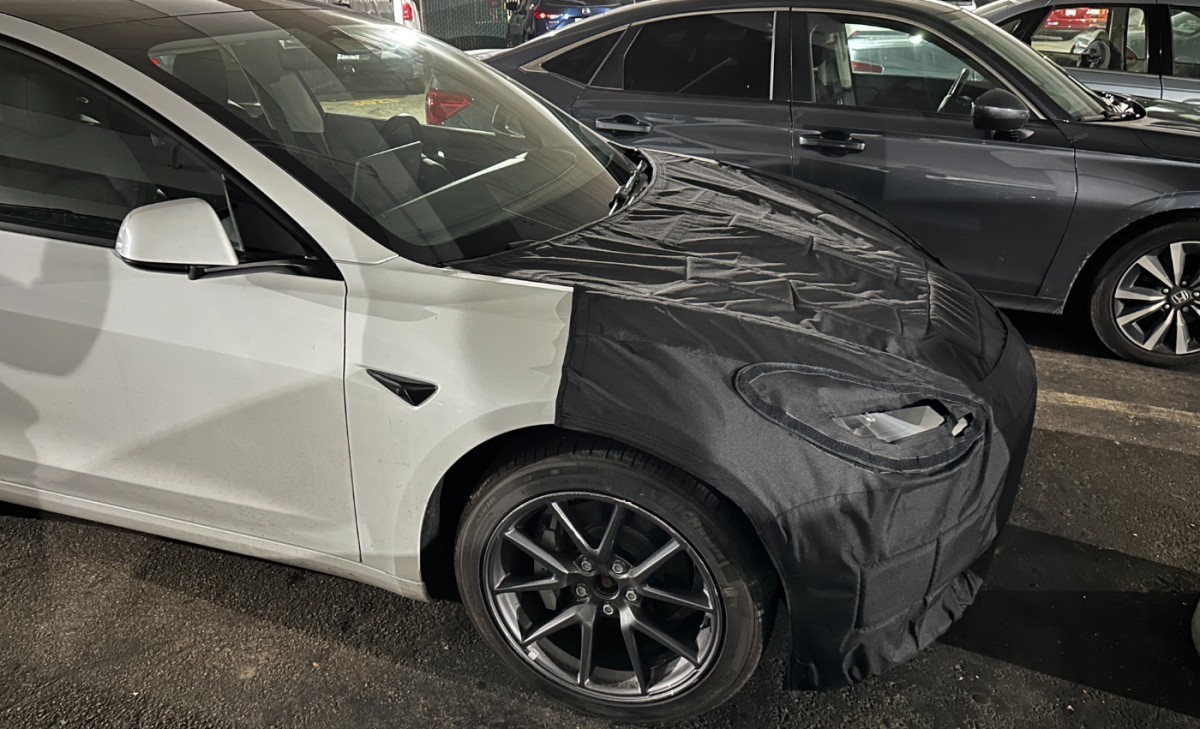 We are weeks away from the production starting, and we can expect an official unveiling around the same time. If Tesla waits any longer, the Internet will spoil the surprise. The company previously promised an updated powertrain alongside the visual changes. Although it did not elaborate on that, it's clear we can expect a faster Model 3 Performance version. According to the latest reports, Giga Shanghai is about to get much larger, and new pouch-type batteries are coming to the Model 3.
China will be the first to experience the new Model 3. This market is very important to the company with nearly 25% of all automotive production in Shanghai coming from Tesla. Half of Tesla's global production comes from Giga Shanghai, and that number is about to get even bigger. After many price cuts, the company put the prices of all of its vehicles up slightly. With the new Model 3 going into production later this month, we can expect some deep discounts on existing stock - will that be enough to convince people not to wait for the updated model?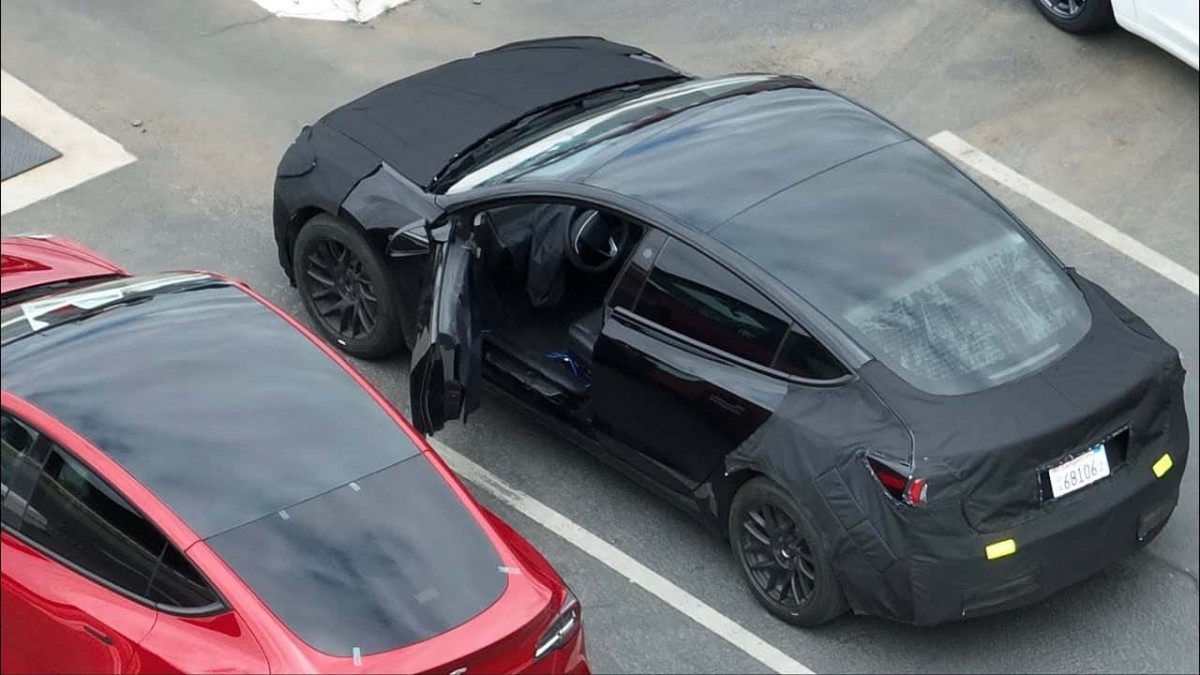 Related
How's it 7 yrs. It was announced on 2014 but didnt come out on the end of 2017. And now it's only 2023 that's only 6yrs. Do your research before writing the article.
Why is the modified Model 3 of that YouTuber shown?
Reviews
Unknown column 'RWD' in 'where clause'
SELECT models.*, drives.DriveID, drives.Anchor, drives.Thumb, makers.MakerName FROM models LEFT JOIN ( SELECT ModelID, MAX(DriveOrder) AS MaxDO FROM drives GROUP BY ModelID ) AS dlinks ON models.ModelID = dlinks.ModelID LEFT JOIN drives ON dlinks.ModelID = drives.ModelID AND dlinks.MaxDO = drives.DriveOrder LEFT JOIN makers ON models.MakerID = makers.MakerID WHERE models.ModelID IN (56,2023,RWD,BYD,213,2021,Air,348,2022,SR) ORDER BY FIELD(models.ModelID, 56,2023,RWD,BYD,213,2021,Air,348,2022,SR) LIMIT 6; -- 1062, 35.175.107.142
Warning
: mysqli_num_rows() expects parameter 1 to be mysqli_result, bool given in
/home/gsmarena/arenaev/m/_rankingswithpics.php3
on line
37