VW ID.5 takes things to the next level with coupe looks
Vlad, 03 November 2021
VW's all-electric ID family just keeps on growing. Today, the German car maker has unveiled the next member of it, in the intriguing coupe shape of the ID.5. This is in fact the company's first electric SUV coupe.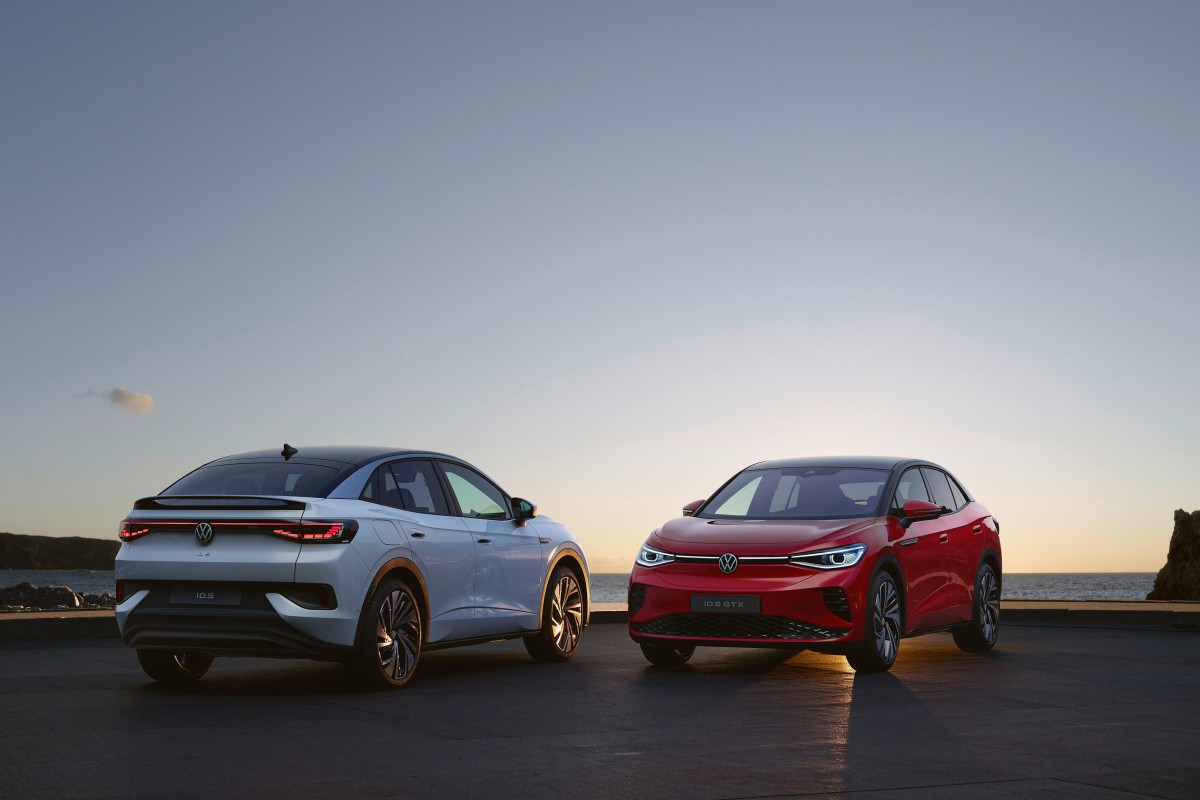 The VW ID.5 arrives initially in three variants - the ID.5 Pro, ID.5 Pro Performance (both with rear-wheel drive), as well as the ID.5 GTX with dual-motor all-wheel drive. These are now billed as "the new, long-range top models in the ID family", and like all the other members of said family, are built on VW's modular electric drive matrix (MEB). Thanks to that platform, the ID.5 can have an aerodynamic and sporty look, short overhangs, and a spacious interior despite then dynamic roof line.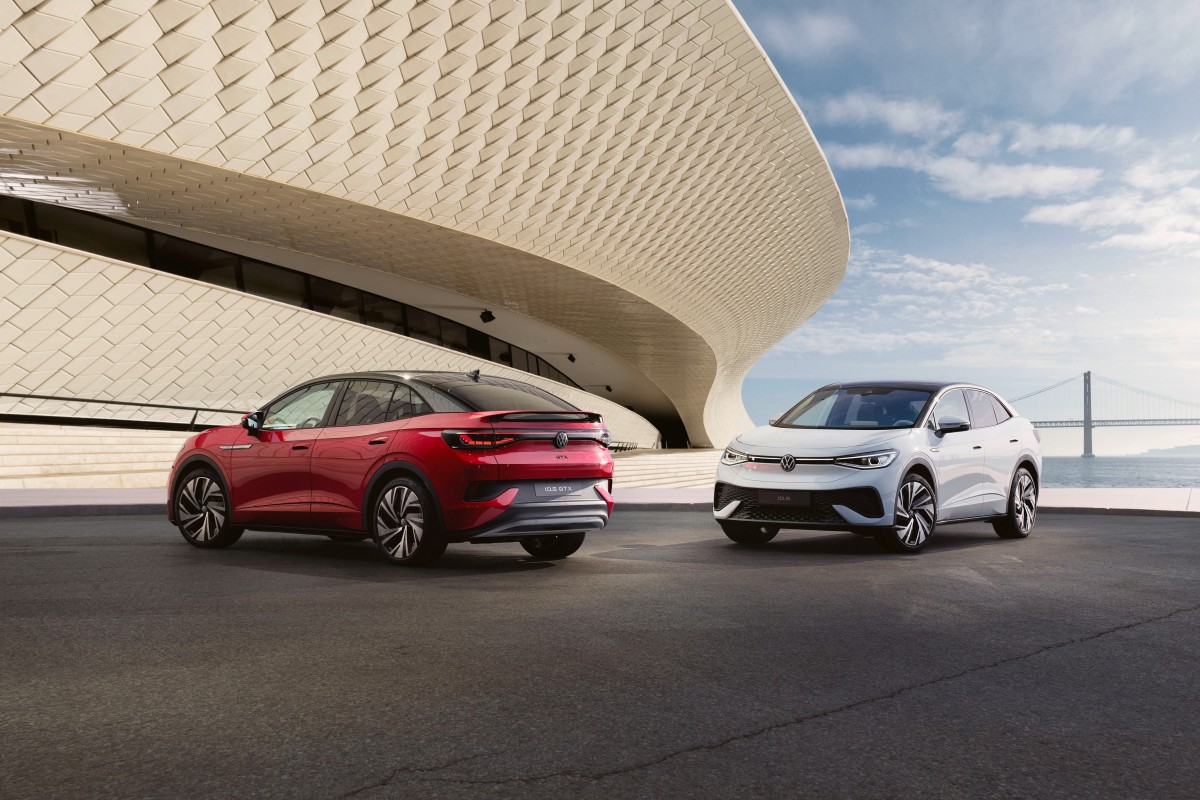 All ID.5 models have the same 77kWh (net capacity) battery, while the drag coefficient is 0.26 for the ID.5 and 0.27 for the ID.5 GTX. Range-wise, we're looking at a maximum of 520km (323 miles) WLTP for the ID.5 Pro and ID.5 Pro Performance, which can both charge at up to 135 kW DC.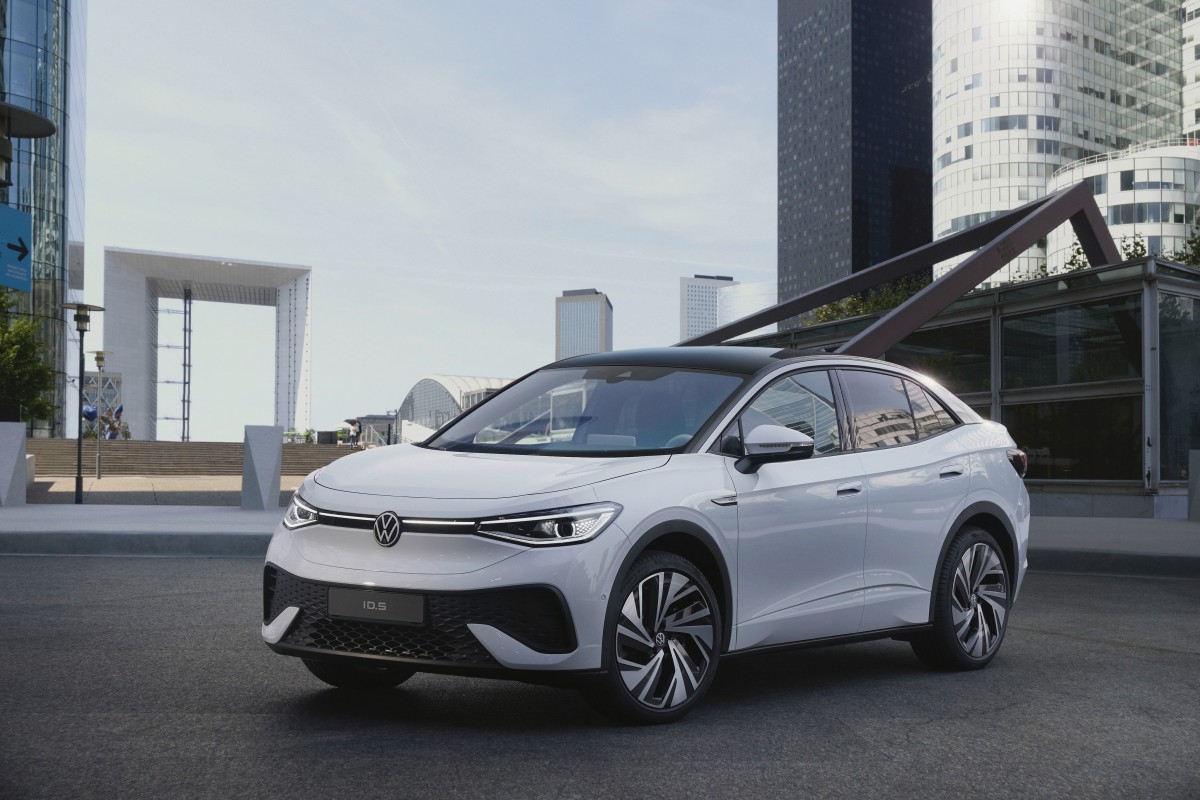 The all-wheel drive ID.5 GTX settles for 490km (304 miles) of range in the same combined WLTP cycle. This model can charge at up to 150 kW, getting 100km (62 miles) of range in 6 minutes at such a powerful charging station. In 30 minutes, VW says you'll get 320 km (198 miles) of range for the GTX, and 390 km (242 miles) for the other models. You can obviously also charge the ID.5 from AC sources, at up to 11 kW.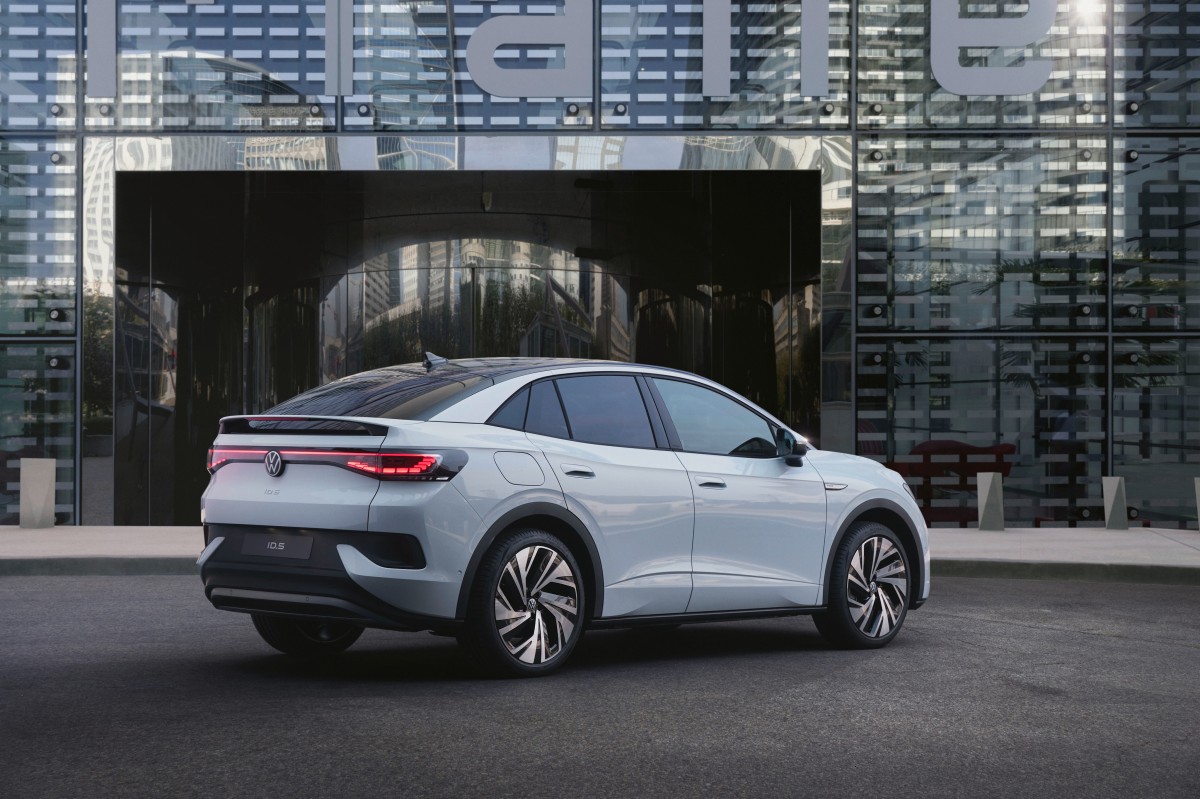 The ID.5 Pro develops a total of 174 PS / 128 kW of power, offering a 0-100 km/h (0-62 mph) time of 10.4 seconds, while the ID.5 Pro Performance goes up to 204 PS / 150 kW and down to 8.4 seconds, respectively. Both of these have a maximum speed of 160 km/h (100 mph). The GTX takes things to another level with 299 PS / 220 kW, which enables it to accelerate from 0 to 100 km/h (62 mph) in 6.3 seconds. Its top speed grows too, to 180 km/h (112 mph).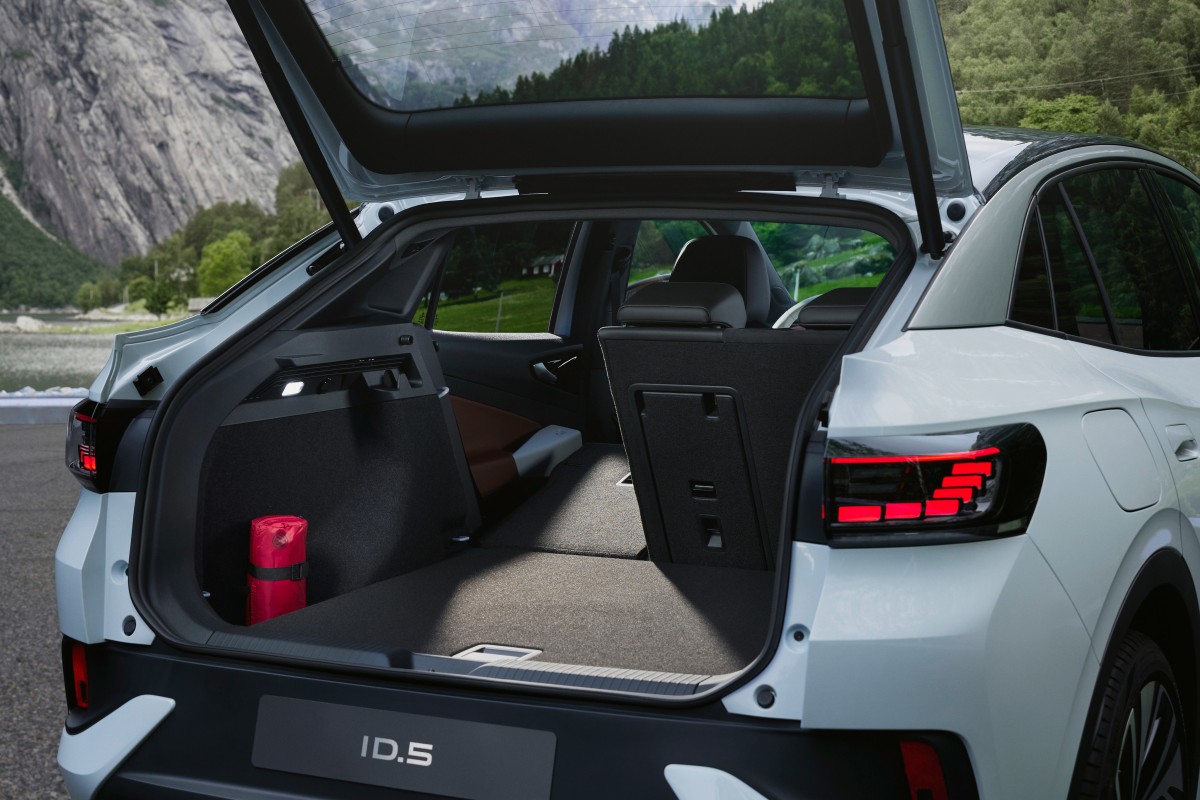 Despite the coupe-like shape, the ID.5 has just 12mm (0.47") less headroom in the back than the ID.4. The car has a 2,766mm (108.89") wheelbase, and a trunk / boot capacity of 549 liters (19.38 cubic feet). The ID.5 GTX comes with a specific body kit with more aggressive looks at the front and the rear, a lower grille and painted side skirts.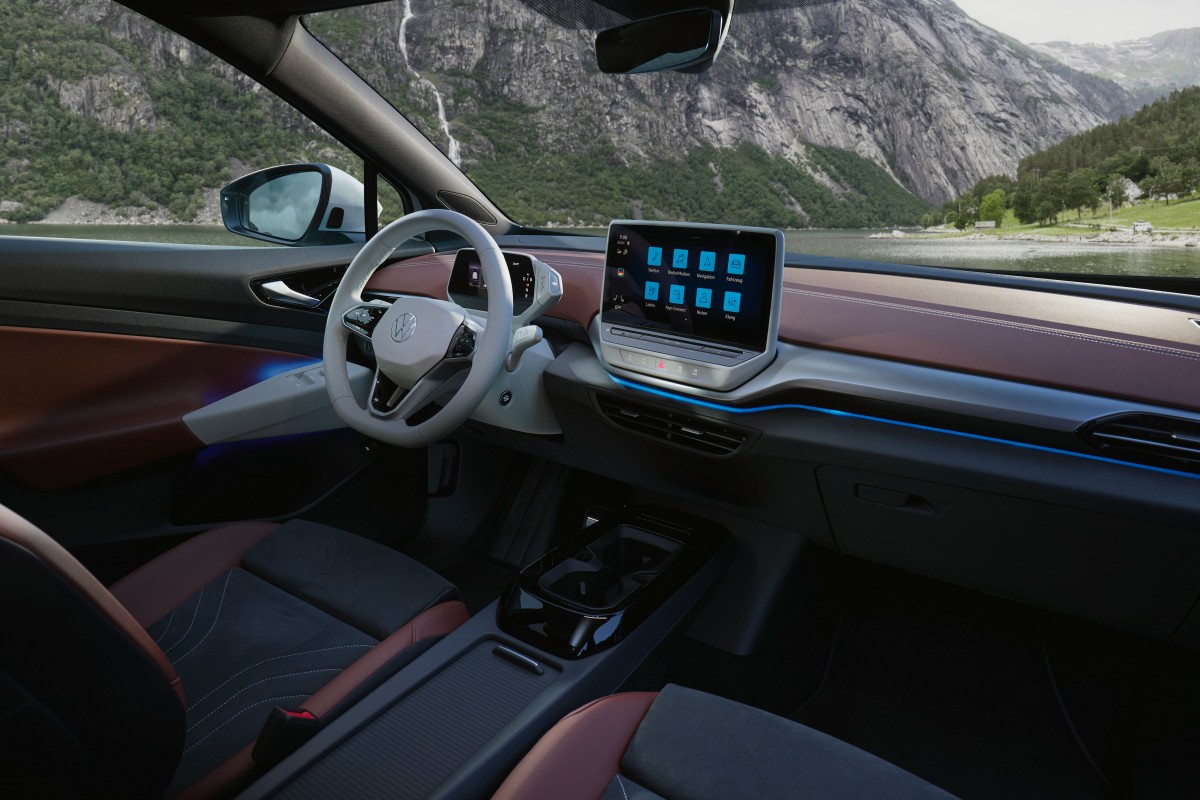 Inside you're greeted by the same infotainment system as seen in the ID.4, with a 6" driver display and a 12" central touchscreen. The car's new ID.Software 3.0 can be updated over-the-air. An optional Travel Assist package enhances driving comfort as a result of combining navigation data and data from the cloud transmitted by other vehicles. Local hazard alert is standard, and a Park Assist Plus feature with memory function is optional.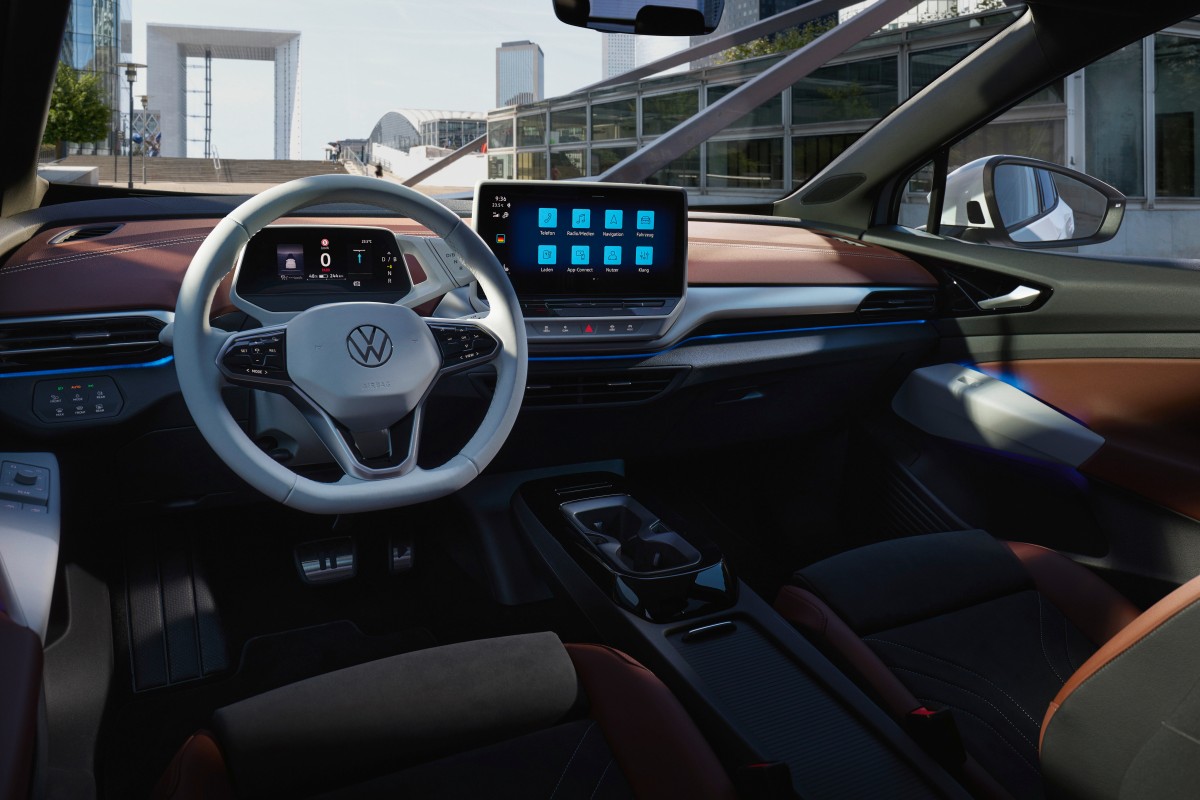 The ID.5 Pro, Pro Performance, and GTX, will arrive on the market in 2022. Pre-sales start on November 22, for a price of €46,515 and up (price valid for Germany, may vary in other markets).
Related
Nothing yet. Be the first to comment.
Reviews
Popular models