GM to adopt Tesla's Supercharger plug from early 2024
Ro, 09 June 2023
Shortly after Ford announced its deal with Tesla to use more than 12,000 Superchargers in North America, General Motors is following suit and said that its vehicles will adopt the new NACS charging plug and take advantage of Tesla's charging network in the US and Canada.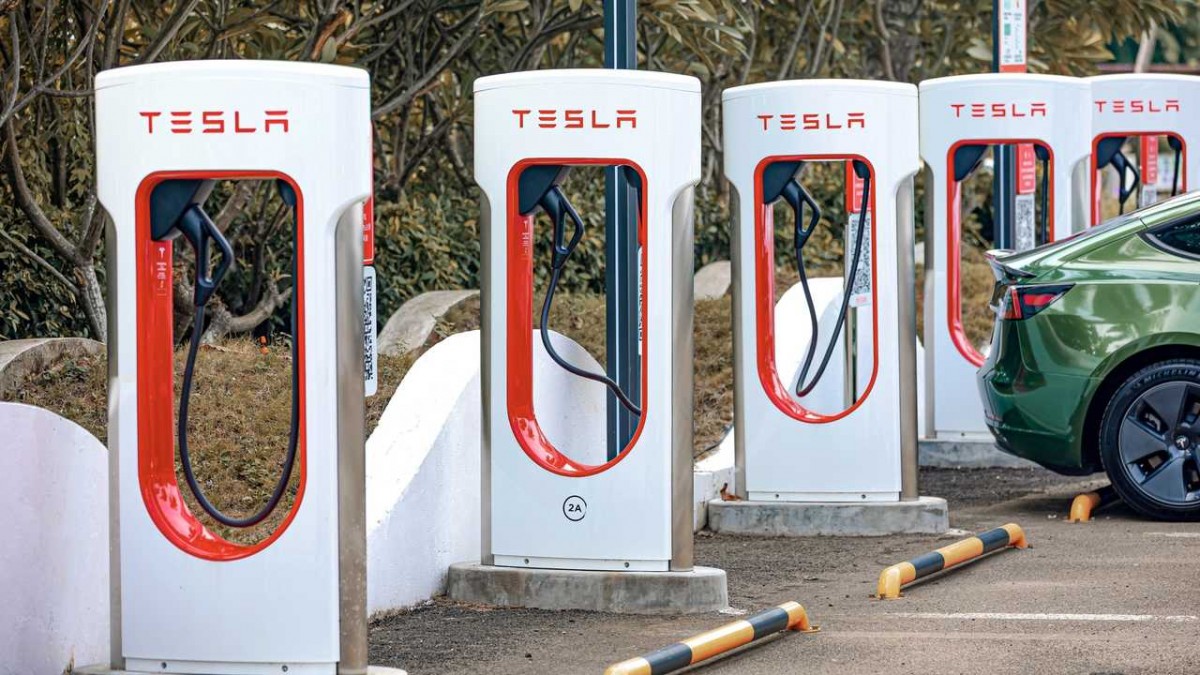 At first, GM's EVs will require an adapter as the integration will begin in 2024, but from 2025 onward, all GM cars will ship with the NACS (north American Charging Standard) inlet. A second CCS port will also be included so GM owners can still use the standard plugs from the common charging networks.
First Ford and now GM. With big names adopting Tesla's charging network, Electrify America is in a tough spot as they continue using CCS chargers. In 2022, GM and Ford accounted for 16% and 13.4% of the total EV market in the US, respectively. So it's safe to assume that other manufacturers will strike a deal with Tesla's growing EV charging network. Interestingly enough, Tesla's Superchargers in Europe use the CCS standard, single-cable CCS at that. And all Tesla vehicles produced after 2919 support it.
Tesla opened up the NACS plug standard in late 2022 and gradually lifts the restrictions on its Supercharger network in many countries across the globe. June last year saw European non-Tesla owners get access to the network and earlier this year, the first V4 Supercharger site started welcoming non-Tesla vehicles as well.
GM will soon start to mark Tesla's Supercharger locations in their companion apps under the Chevrolet, GMC and Cadillac brands. GM owners will also be able to pay for the charging service via the Ultium Charge 360 Network account.
Related
Nothing yet. Be the first to comment.
Reviews
Popular models