Human Horizons HiPhi Z debuts with 700km range and $89,000 starting price
Max McDee, 07 July 2022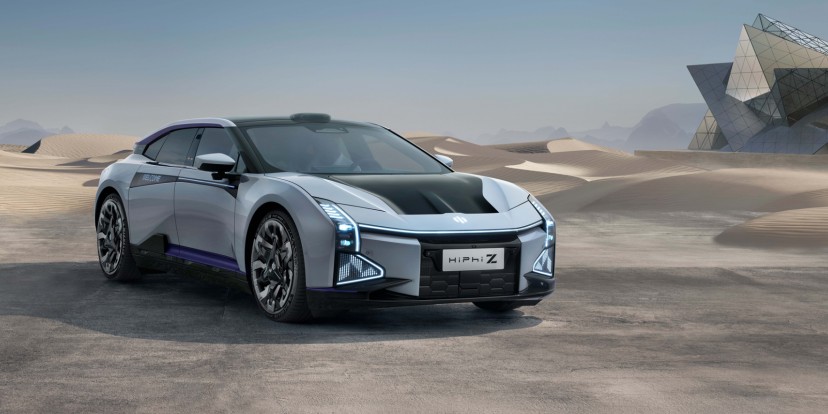 Human Horizons has lofty goals - to build smart cities and develop smart transportation technologies for them. The company has a "3 Smarts" blueprint - Smart Vehicle, Smart Transportation and Smart City. HiPhi is the company's electric car brand that was launched in 2019 "to explore, to be free, to create" in the words of the founders. Its first car was the X - a super SUV (as the company calls it) that came with TECHLUXE, the luxury technology.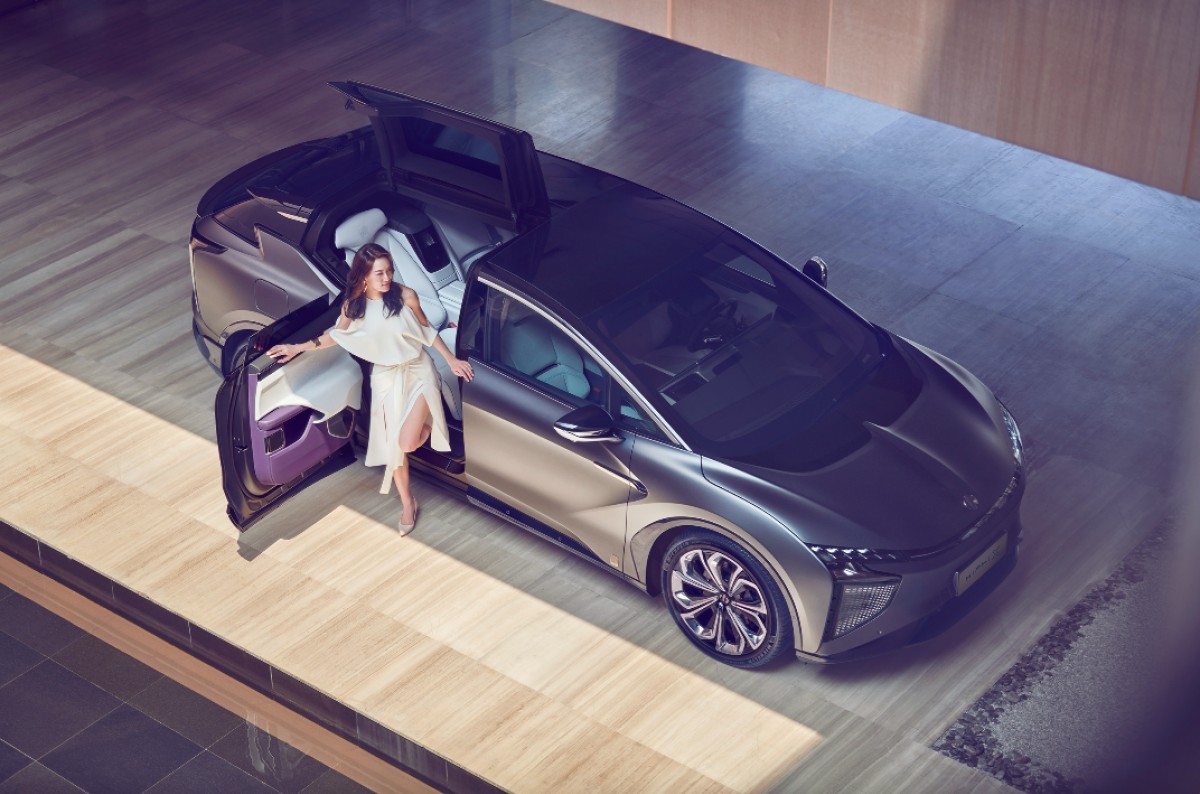 HiPhi X was launched in 2021
Today we are looking at HiPhi Z which has just been unveiled. The company says it looks, feels and drives like a car from 20 years in the future. The car is designed and manufactured by Human Horizons and the production model we see here - no, it's not a concept car - is 95% the same as the prototype. The company is proud to be able to create truly futuristic cars without constraints of manufacturing and without many compromises. Enjoy short video teaser of the HiPhi Z:
From the outside we can see vague similarities to Nissan GTR and BMW i8 but that's it, apart from the subtle influences the car's design is original and definitely stands out. But the real story and the focus is on the interior. HiPhi speaks of next level comfort, solutions and performance straight from the future and honestly - the car delivers.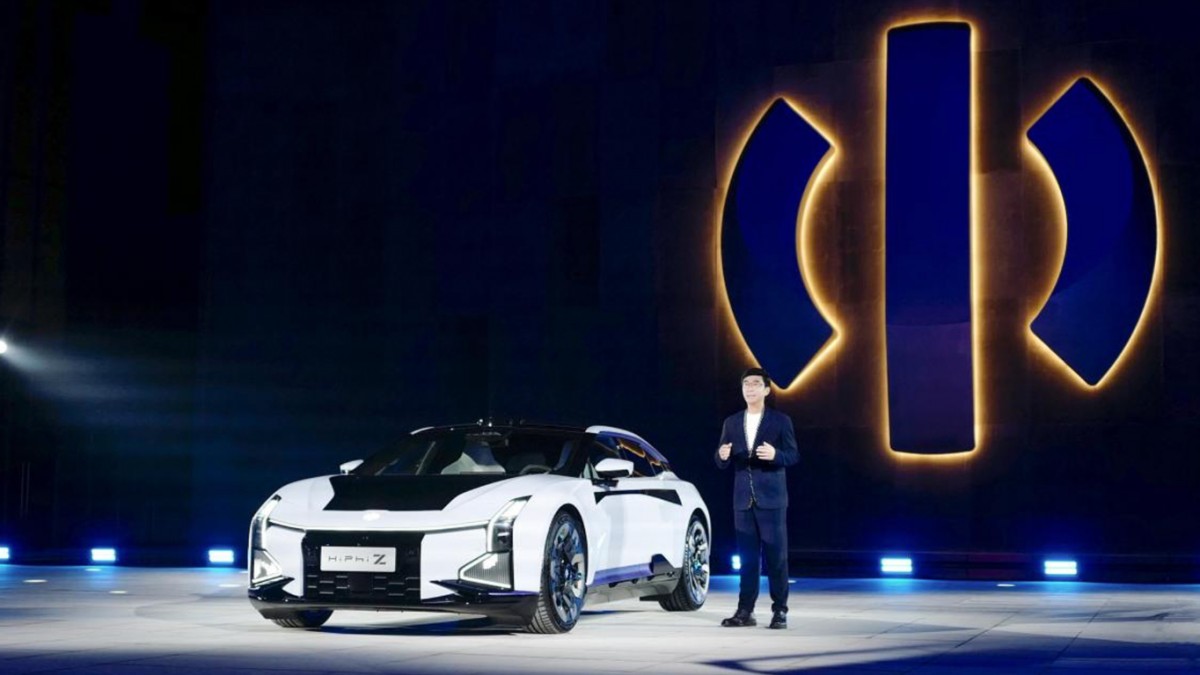 The launch of HiPhi Z
The HiPhi Z is the first car to be equipped with a wrap-around Star-Ring light curtain that consists of 4,066 individual LEDs and is used to interact with passengers, drivers and the surroundings. The doors use wideband sensors to not only adjust how wide to open but also detect people, keys or other vehicles and road users.
The car is equipped with an active aero package. The front grille can open and direct the airflow to the rear diffuser in order to lower the vehicle's drag and improve the range and performance.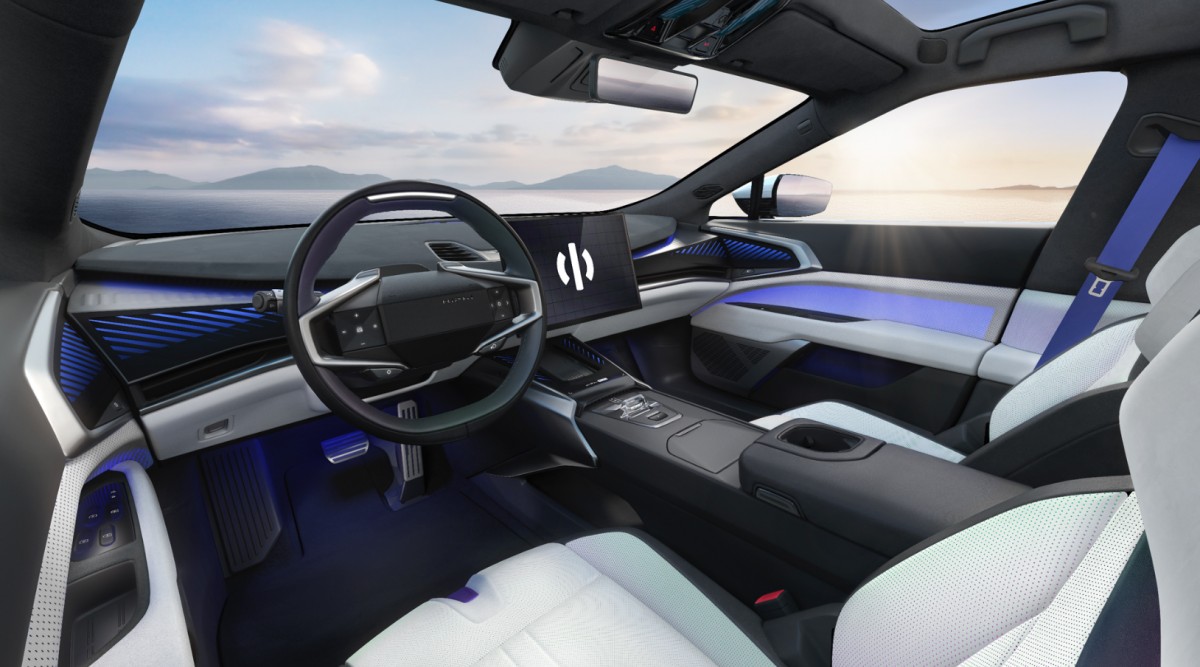 The interior of HiPhi Z
What follows next is a list of proprietary materials and technologies that fill the HiPhi Z to the brim. The futuristic cabin features an AI companion called HiPhi Bot, which can adjust every aspect of passenger experience. The soft touch Ultrasuede Bio Galaxy fabric is used extensively in the car, there is a 23 speaker Meridian sound system and the car has only 4 dedicated and super comfortable bucket seats. The sound and the lights work together to create bespoke ambience and fragrance is used to expand the experience.
What is quite baffling is the ability of the HiPhi Bot to operate a robotic arm. That's right, the car comes with a robotic arm that can move in 8 directions in complete silence. Accuracy is down to 0.001mm. Why would we need a robotic arm in the car - no idea, but I bet the comments section will provide some answers soon. All I can picture is a voice activated ear scratcher eye poker thing - imagine annoying rear passengers when they're having a nap.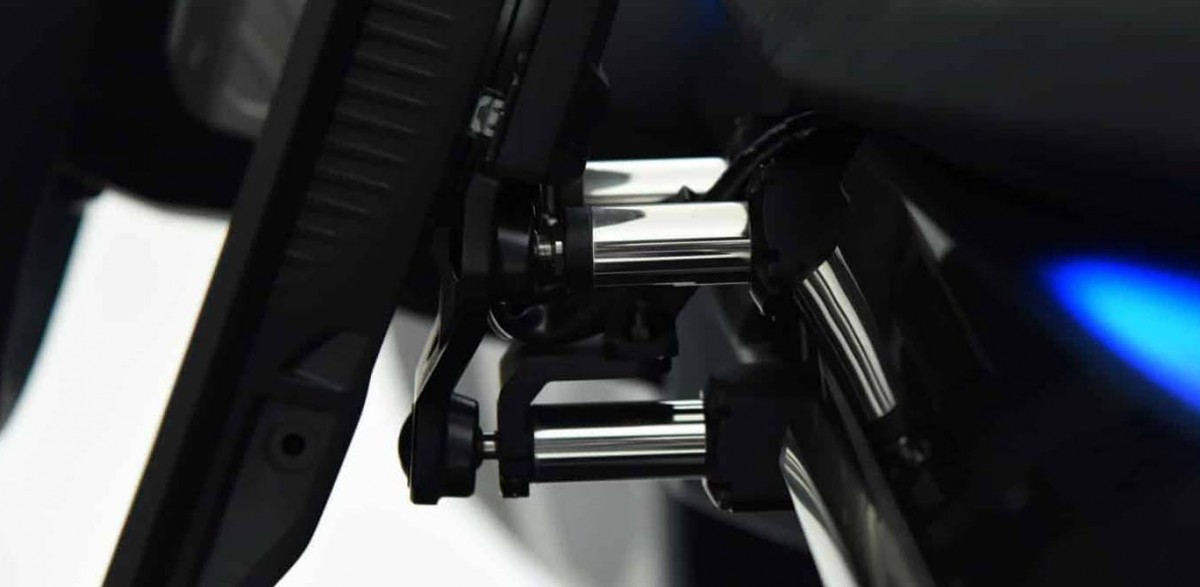 The robotic arm can adjust the screen in infinite ways
Update
It turns out the robotic arm is nowhere near entertaining as I hoped for - it only holds and spins the screen, it can adjust the screen in infinite number of ways and it can even spin it from horizontal to vertical position. But it can't scratch your ears or poke your passenger's eyes. Quite boring actually.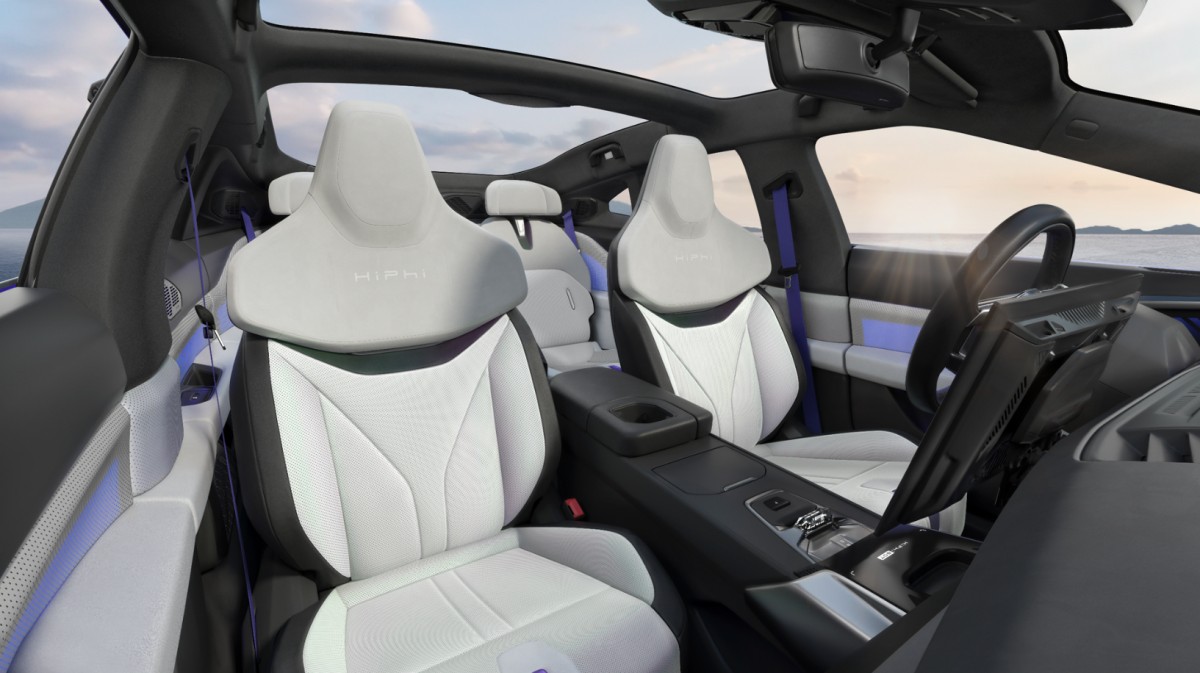 4 comfortable and individual seats in HiPhi Z
The HiPhi Z comes with a HiPhi Pilot which runs on NVIDIA Orin X chip and uses QNX Neutrino real time operating system. There are 34 sensors and LiDAR technology onboard and the system offers dual redundancy for computing, perception, braking, steering and power supply systems.
There are two versions of the car - twin-motor all-wheel-drive with 600 hp and 820 Nm of torque which offers acceleration from standstill to 100kph in a brisk 3.8 seconds. The second version comes with only one, rear mounted 300 hp electric motor with 410 Nm of torque. The battery has 120kWh capacity, is a liquid cooled CTP type and can deliver 705km of range. The car comes with rear axle steering giving it a tighter turning circle than a Mini Cooper.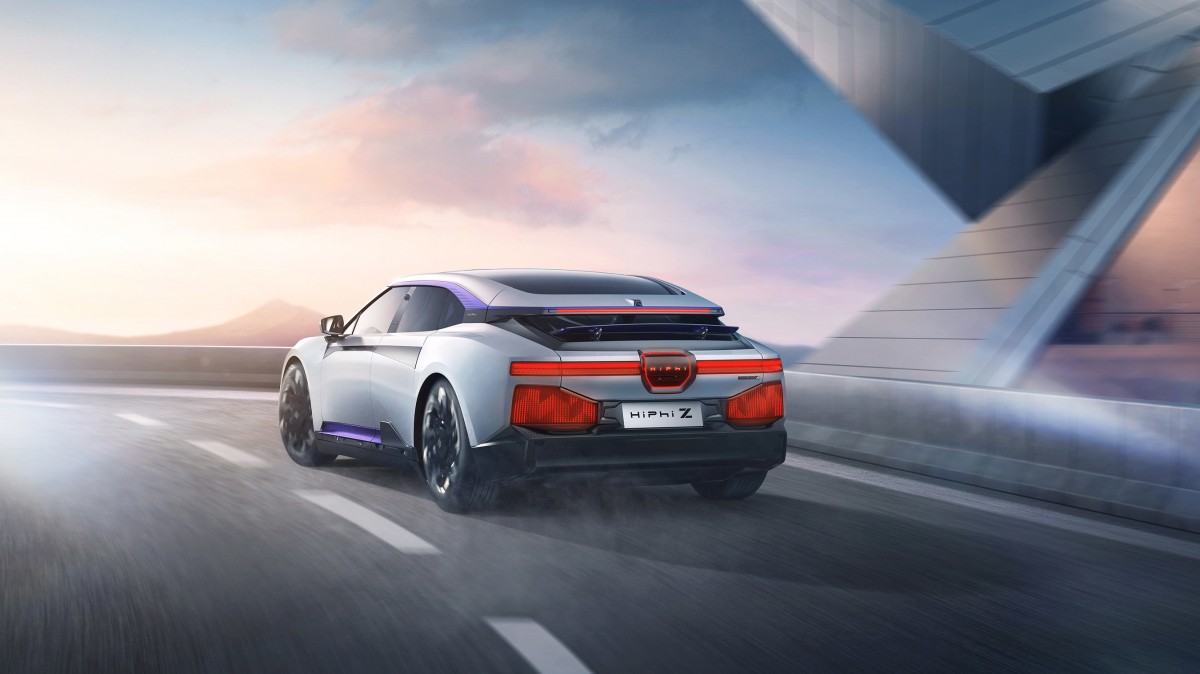 HiPhi Z
All that futuristic technology can be yours for $89,000. The fully equipped version will demand $129,000 and the car can be experienced at Human Horizons showrooms across 11 cities in China. The sales date will be announced in August and if you want to book a test drive you'll need the HiPhi app.
We are so far behind China when it comes to electric cars and technology that it truly hurts. We get excited about VW ID.4 or Skoda Enyaq, hey - we get excited about MG4. Sure, we have the Fiskers and Teslas, we have Mercedes EQS and EQE but China has HiPhi. We get excited about Audi announcing the A6 e-tron only to find out it's a design study that we get to look at before we drive away in the e-Golf. China gets to look at the e-Golf and drives away in the HiPhi Z laughing.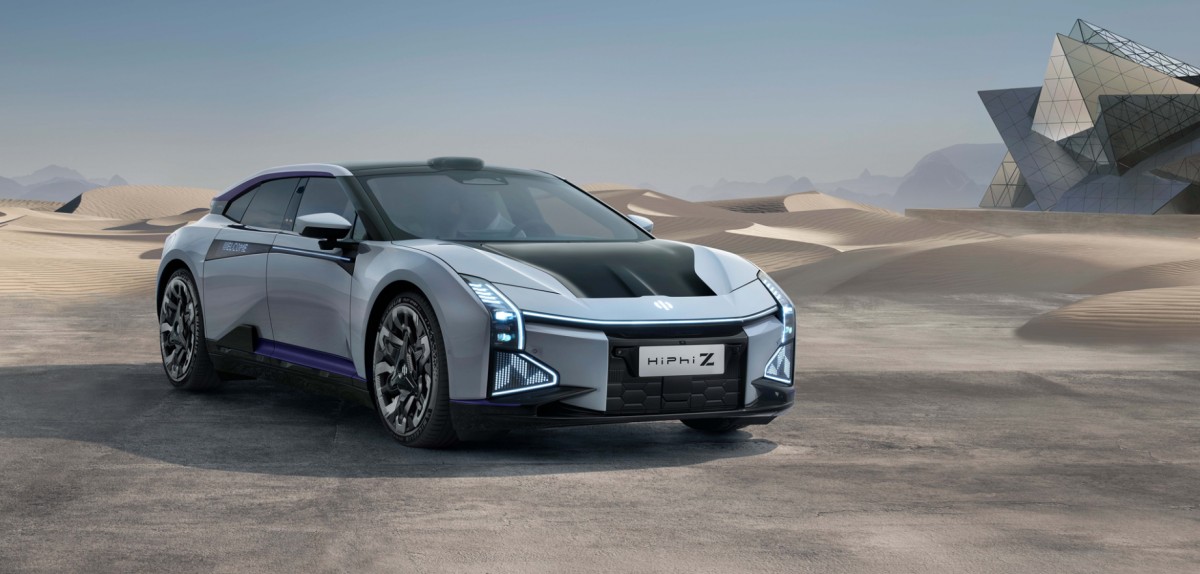 Nissan GTR and BMW i8 influenced the design of HiPhi Z
Related
it is real selling in China
Gosh price of a 4 room flat in many regions. This thing is only for uber rich people which is maybe 1% of 100% of global population and i bet most of them will buy a sportscar like Porsche or Buggatti or Bentley and for electric option Tesla.
Reviews
Popular models