Kia EV6 facelift shows itself for the first time
Vlad, 07 June 2023
Kia is apparently working on a facelift for the very popular EV6. The original model has been around for quite a while now, so a refresh clearly isn't a bad idea. The EV6 facelift has been spotted in Kia's home of South Korea, around the the Hyundai-Kia R&D Center - unsurprisingly, we might add.
As you can see, the new model is wearing a very heavy coat of camo, and so it's pretty much impossible to tell what will be new when it launches. Speaking of which, it's unclear when we should expect it to hit the streets - since we're still in the camouflaged prototype phase, it's probably going to be at least a few more months.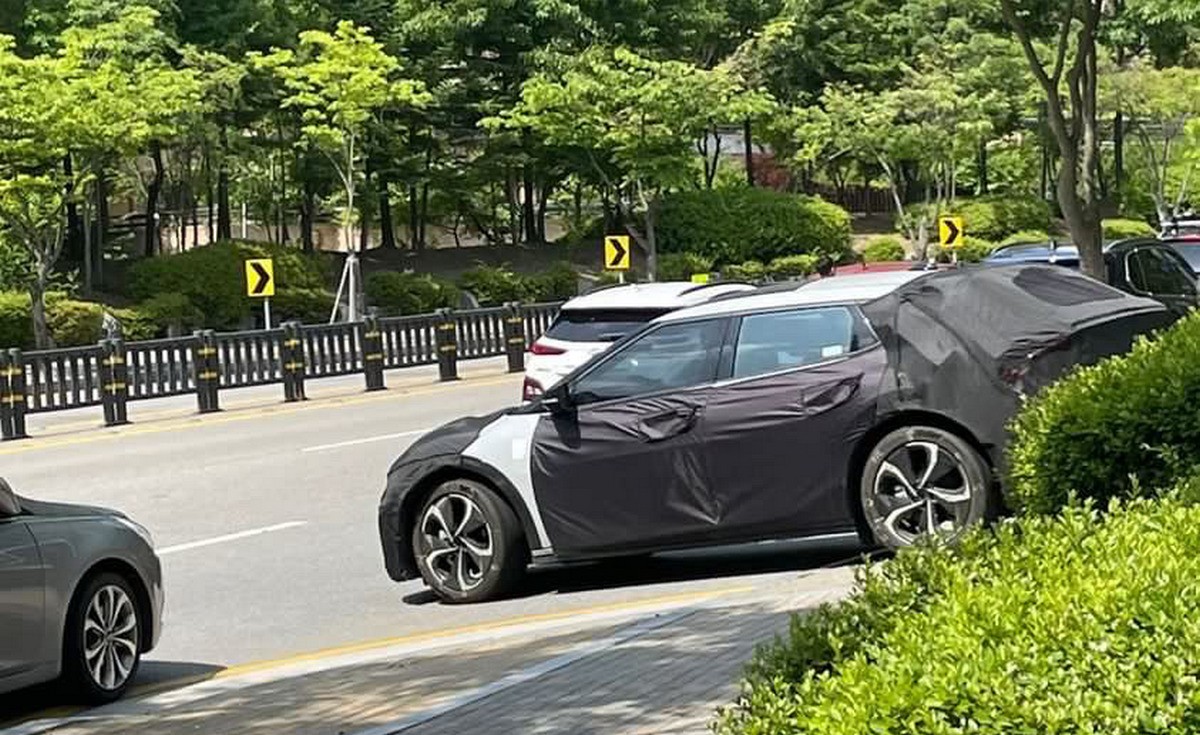 Even so, with how convoluted and protracted EV launches are, it wouldn't surprise us if it only landed with customers next year. There have been no rumors about an entirely new powertrain, so the best guess right now is to expect mere fine tuning for what's already available in the original EV6. A higher density battery pack would be a welcome, if very speculative at this point, addition.
According to the source of these pictures, Kia is still struggling with deliveries for the existing EV6, along with the Sorento and e-Niro, despite the fact that we haven't heard any more whining from the industry about "supply chain issues" and "semiconductor shortages" in a while.
Related
It would indeed be an early facelift. With all the shortages, I just wonder if we see here MY24, if so, it would rather be minimal changes. Maybe better light. The mirrors are still there, so no Genesis "sticks". Has there already been an I...
That's so down the road you don't get parts. You just buy a new one.
This photo is the current generation. Every visible panel (roof, front fender, all windows, the front wheel cladding, side trim, wheels and tires) are identical to the current car. Your source is incorrect to represent this image as a new version of ...
Reviews
Popular models