Lancia Pu+Ra concept will be unveiled on April 15
Vlad, 17 March 2023
Lancia is a brand that's getting ready for its all-electric revival, and as such, back in November of last year, it unveiled the Pu+Ra "design concept". Not a car concept, mind you, a design concept. The car concept is finally coming... next month.
Lancia CEO Luca Napolitano has revealed the fact that, on April 15, the brand will hold an event dubbed "Emozione Pu+Ra", during which the "Lancia Concept" will be unveiled, alongside the brand's manifesto for the next ten years.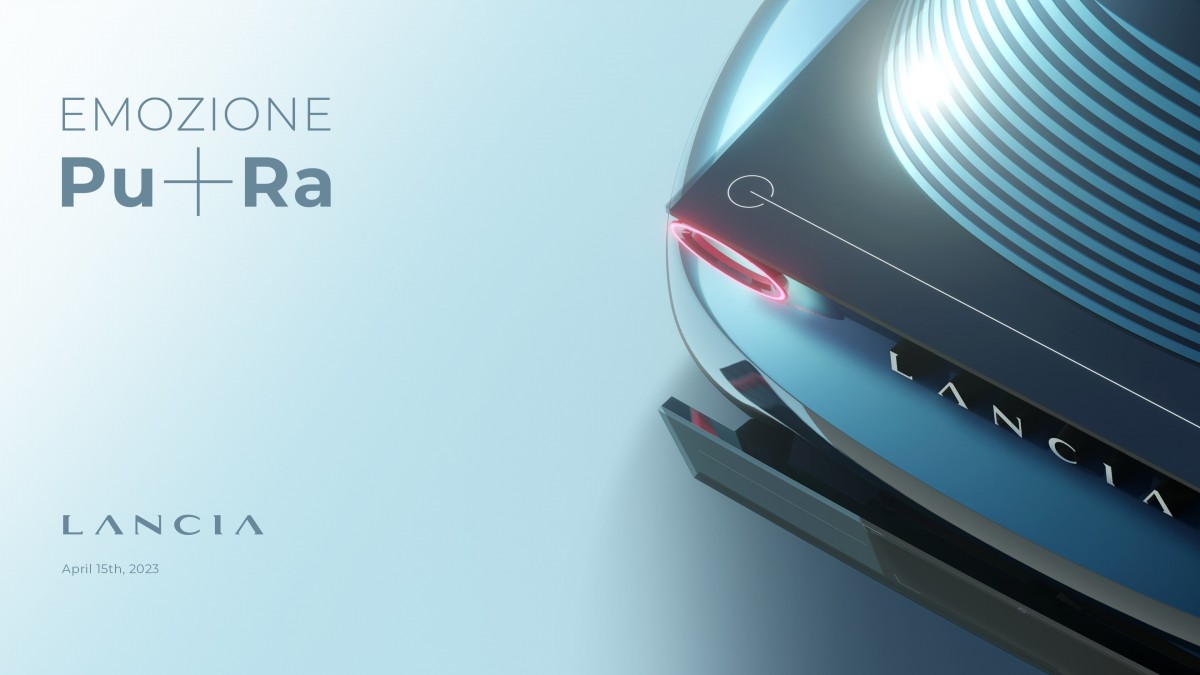 "Emozione" is Italian for "emotion", by the way, while Pu+Ra stands for "pure and radical", according to Lancia. The teaser image you can see above was outed by the brand together with the announcement of the upcoming event.
It gives us a pretty decent look at two thirds of the concept's rear, and it does look interesting indeed. The oval shaped LED taillights are intriguing for sure, as is the the new Lancia logo. Stick around and we'll show you the entire thing in about a month.
Lancia is planning to unveil the new Ypsilon next year, then a premium crossover called Aurelia in 2026, and then only electric models starting in 2028.
Related
Nothing yet. Be the first to comment.
Reviews
Popular models