Meizu to make cars with Geely under Wujie Auto brand
Max McDee, 30 January 2023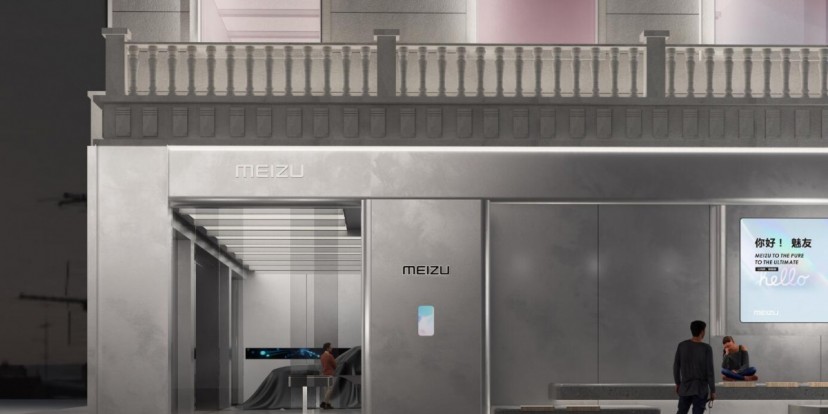 Geely is trying to utilize every channel it has at its disposal to sell more cars. The company already owns a long list of brands with Volvo, Polestar, Zeekr just to name a few. Meizu was fully acquired by Geely when the final shares were sold by the company founder at the very start of this year.
If we trace back the Meizu acquisition by Geely, all along the Geely executives were denying that Meizu was going to be involved in auto manufacturing. Meizu was simply supposed to sell Geely or Zeekr branded vehicles in its showrooms. What didn't add up at the time was its hiring campaign looking for automotive experts with experience in design and production - not quite needed for car sales.
Back in August last year, Meizu applied for a patent that related to "vehicle tracing method, vehicle terminal and vehicle and server" - quite confusing application which was followed by release of the Meizu FlymeAuto, the in-car OS.
Then Meizu got into a strategic partnership with Aisidi to create Meizu stores (offline) and work on service improvement. The agreement between the two companies is to build 1,000 experience showrooms across China and the shop designs that were released all featured cars on display.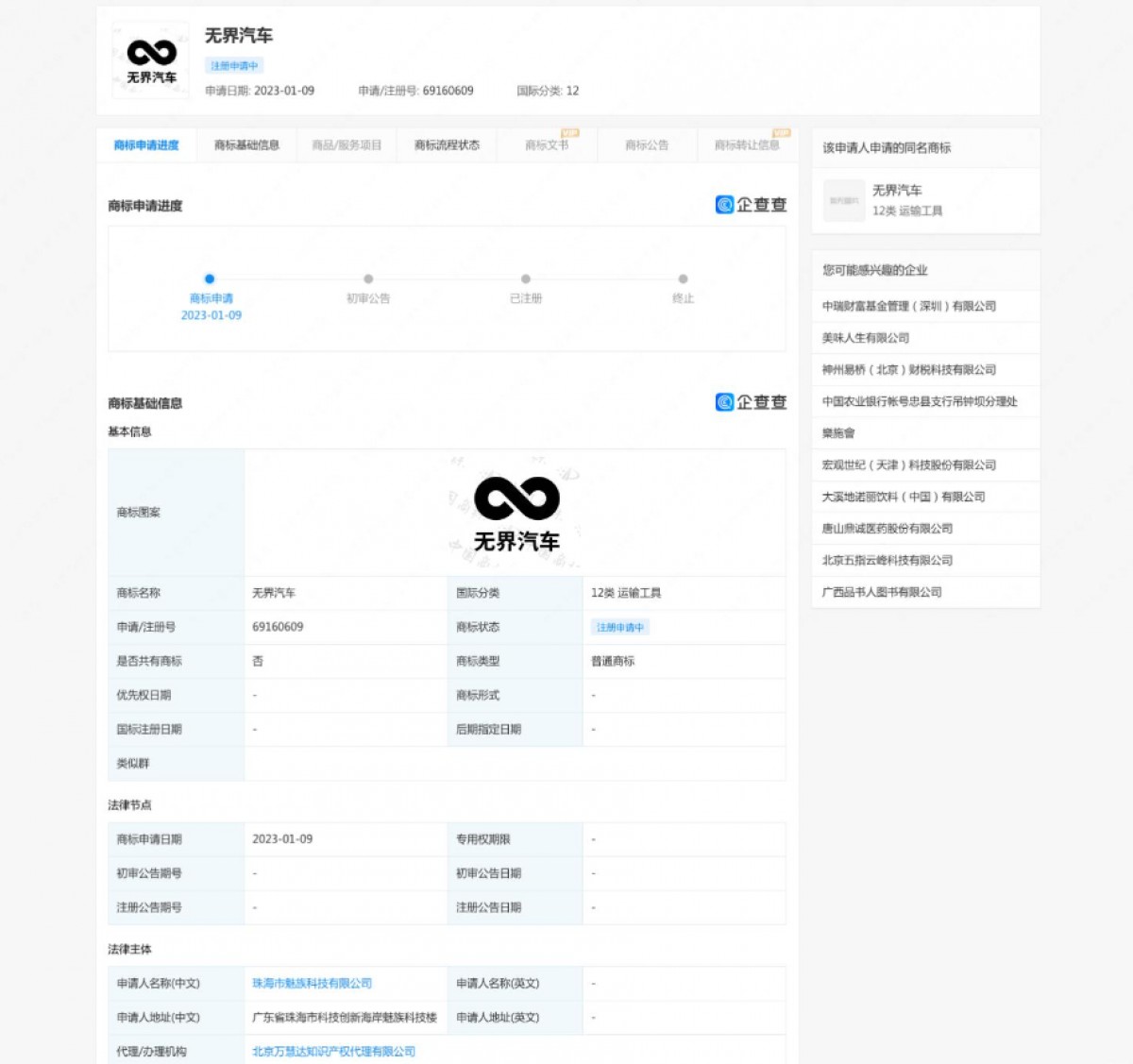 On January 9 Meizu applied for an international trademark for Wujie Auto - loose translation means "unbound" or "limitless". If there were any doubts, the trademark classification is for "means of transport." The logo represents the Mobius Strip - the never ending loop that we all recognize as a symbol of infinity.
It looks like Meizu is taking a page from Huawei's book on business. Huawei decided to sell Avatr 11 in its flagship stores and Meizu decided to do the same. The FlymeAuto is apparently very much alike the HarmonyOS and if Huawei can be involved in the automotive business, then why not Meizu? Especially with the backing of Geely, it sounds like a match made in heaven.
The final piece of a puzzle is the EV charging station from Pandaer - another brand owned by Meizu so really owned by Geely. Geely made a shrewd move purchasing Meizu and it is intent on squeezing every last drop out of that deal. Meizu, despite its lackluster performance in the last couple of years, was the biggest phone company at some point and many people still remember that, and are fond of the brand. Will Geely breathe a new life into it?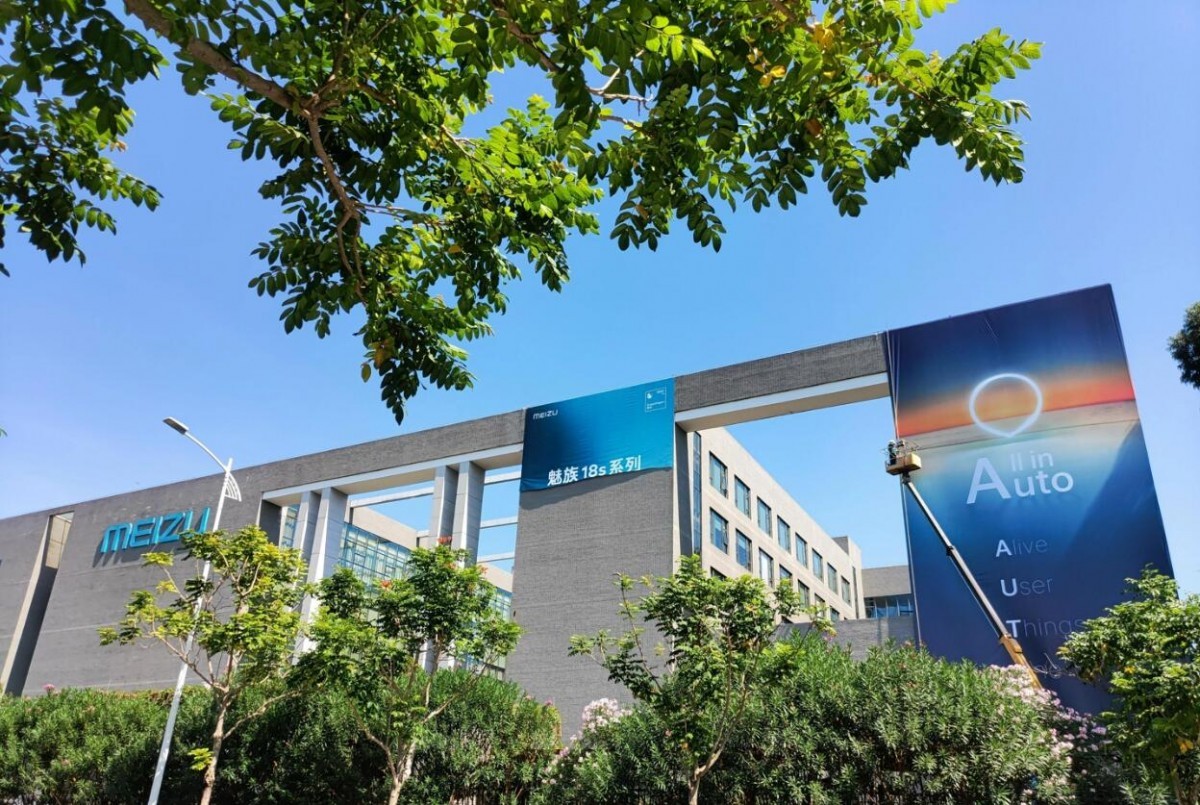 The borders between the auto industry and tech giants are beginning to blur a bit. The car is no longer what it used to be and it has become just another device. Sure, it's by far the biggest and most expensive device but thanks to tech companies it is a device. At least some tech companies want us to see it that way. With OTA updates, subscription services, paid upgrades and smart integrations cars turned into giant smartphones while we weren't paying attention and now, there is no going back.
Related
Nothing yet. Be the first to comment.
Popular models