MG Cyberster pre-orders kick off in China
Max McDee, 27 September 2023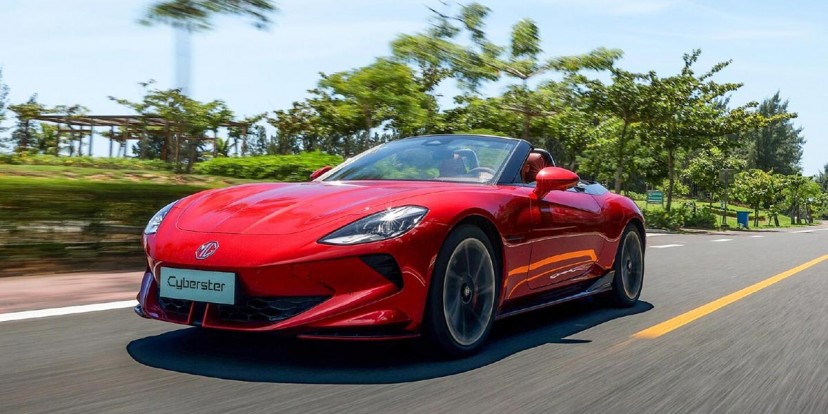 SAIC Motor-owned MG has officially thrown open the doors for customer reservations of its eagerly awaited electric roadster, the MG Cyberster, in China. Making its initial appearance at the Shanghai Auto Show two years ago, this two-seater electric sports car promises a mix of performance and innovation.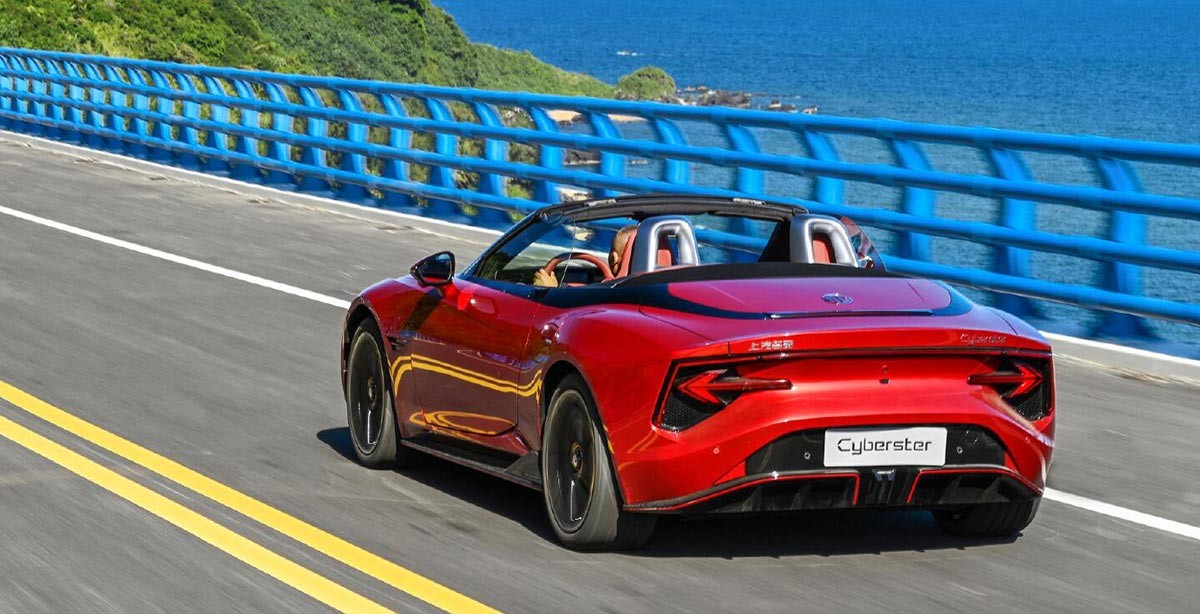 Featuring three distinct versions, including two single-motor models and a top-of-the-range dual-motor variant, the Cyberster showcases a blend of speed and endurance. The dual-motor version boasts the ability to accelerate from 0 to 62 mph in a mere 3.2 seconds, while one of the single-motor versions offers an impressive CLTC range of up to 360 miles.
Potential buyers in China can now put down a pre-order payment of RMB 10,000 ($1,370), securing not just their spot in line, but also priority delivery and a package valued at RMB 20,000 ($2,740). However, MG is keeping the suspense alive by not revealing the pre-sale price range of these models yet.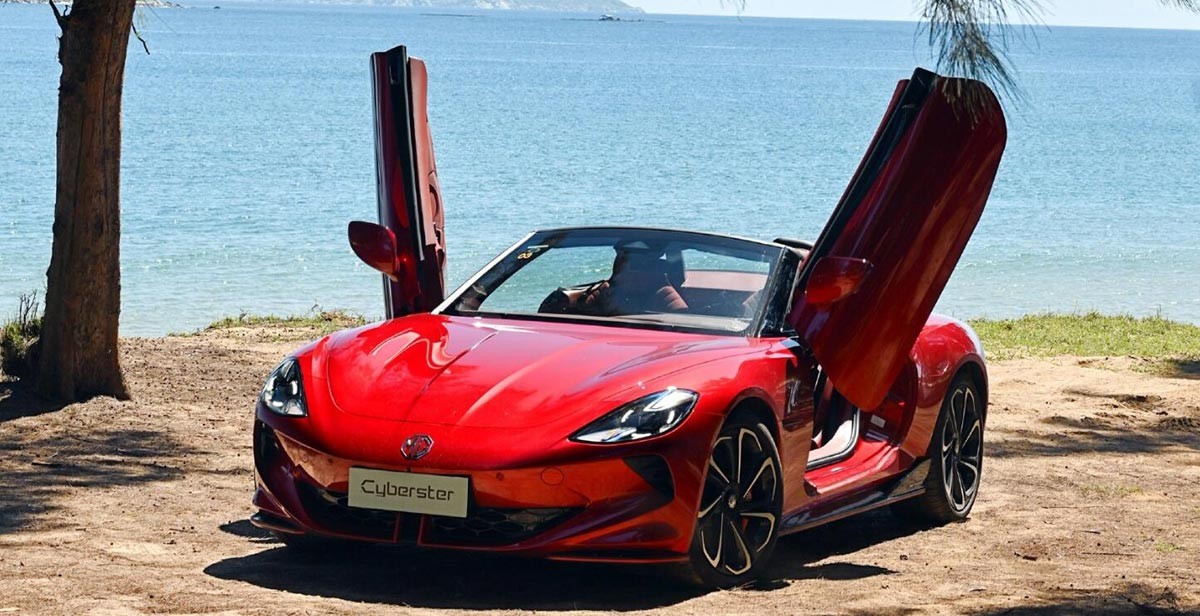 Built on the innovative MG "cyber-cube" platform, the Cyberster's design and specifications are a nod to modern automotive engineering. With dimensions measuring 178.5 inches in length, 75.3 inches in width, 52.3 inches in height, and a wheelbase of 105.9 inches, it exhibits a sleek and contemporary silhouette.
Powering the single-motor versions are rear-mounted permanent magnet synchronous motors, with the lower power version reaching a peak motor power of 231 kW and its counterpart boasting a peak motor power of 250 kW. The dual-motor model is no slouch - equipped with two permanent magnet synchronous motors with peak powers of 150 kW and 250 kW respectively, and supporting a top speed of 124 mph. Ternary lithium-ion batteries, supplied by a joint venture between SAIC and CATL, provide the juice for these cars.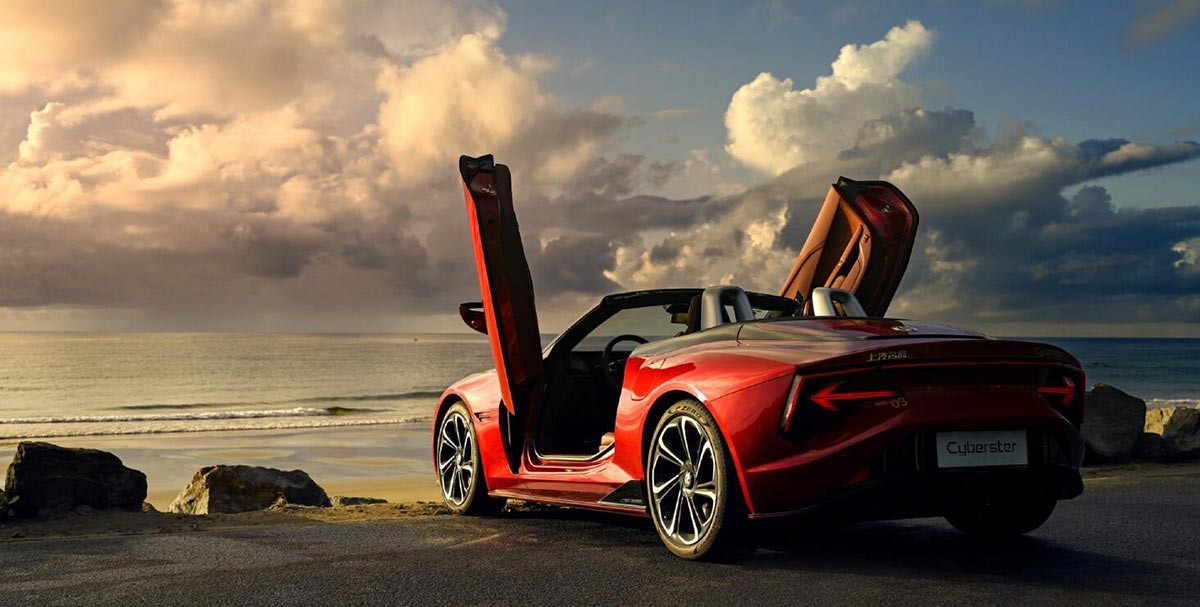 Interestingly, the road to production for the MG Cyberster involved a unique crowdfunding campaign, which was successfully concluded after the campaign's financial goal reached RMB 50 million ($6.84 million). This innovative approach underscored MG's commitment to bringing this electric roadster to the mass market.
While MG has been tight-lipped about the official sale date of the Cyberster, local media speculation suggests it's slated for the fourth quarter of this year - that's just around the corner. Additionally, international markets, including the UK, should keep an eye out as the model is set to make its overseas debut in 2024.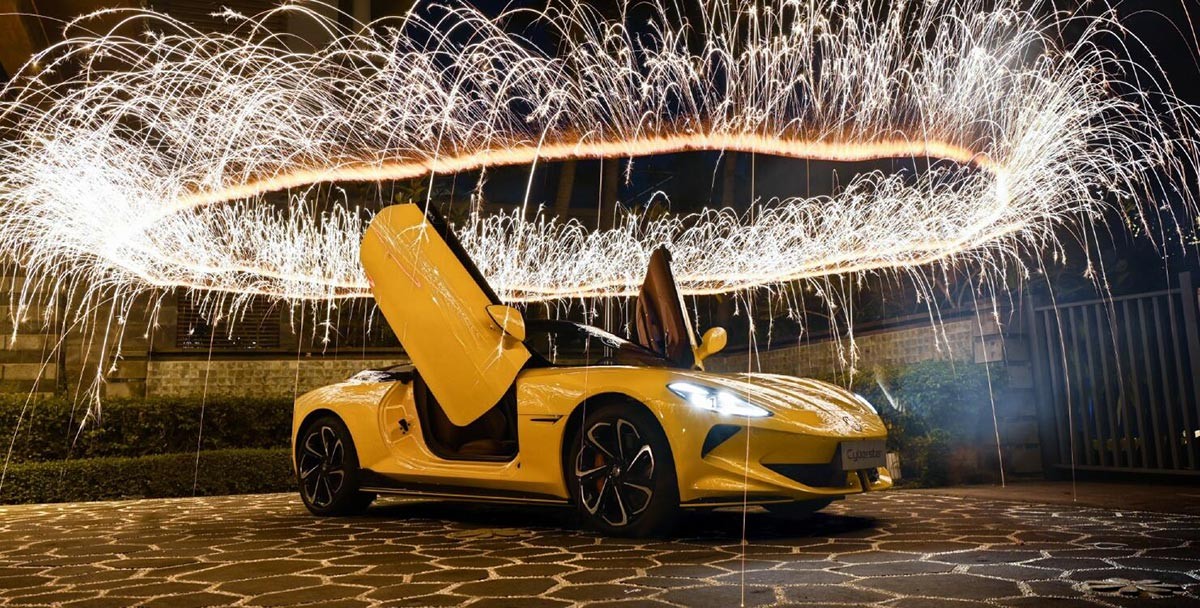 The MG brand, an acronym for Morris Garages, finds its roots in Shanghai under the SAIC Motor Corporation. The MG Cyberster's inclusion in China's Ministry of Industry and Information Technology (MIIT) catalog of approved models for sale further cements its impending arrival in the automotive market.
For those who still view electric vehicles with a degree of skepticism, the MG Cyberster offers a compelling argument for a second look. With its striking design, impressive specifications, and innovative origin story, it's a reminder that the electric vehicle market continues to evolve, offering more choices and exciting developments for consumers around the globe.
Related
Nothing yet. Be the first to comment.
Reviews
Unknown column 'RWD' in 'where clause'
SELECT models.*, drives.DriveID, drives.Anchor, drives.Thumb, makers.MakerName FROM models LEFT JOIN ( SELECT ModelID, MAX(DriveOrder) AS MaxDO FROM drives GROUP BY ModelID ) AS dlinks ON models.ModelID = dlinks.ModelID LEFT JOIN drives ON dlinks.ModelID = drives.ModelID AND dlinks.MaxDO = drives.DriveOrder LEFT JOIN makers ON models.MakerID = makers.MakerID WHERE models.ModelID IN (56,2023,RWD,BYD,212,2021,Air,348,2022,SR) ORDER BY FIELD(models.ModelID, 56,2023,RWD,BYD,212,2021,Air,348,2022,SR) LIMIT 6; -- 1062, 35.175.107.142
Warning
: mysqli_num_rows() expects parameter 1 to be mysqli_result, bool given in
/home/gsmarena/arenaev/m/_rankingswithpics.php3
on line
37