Reviving the brand: Pu+Ra HPE all-electric coupe channels Lancia Stratos design
Max McDee, 16 April 2023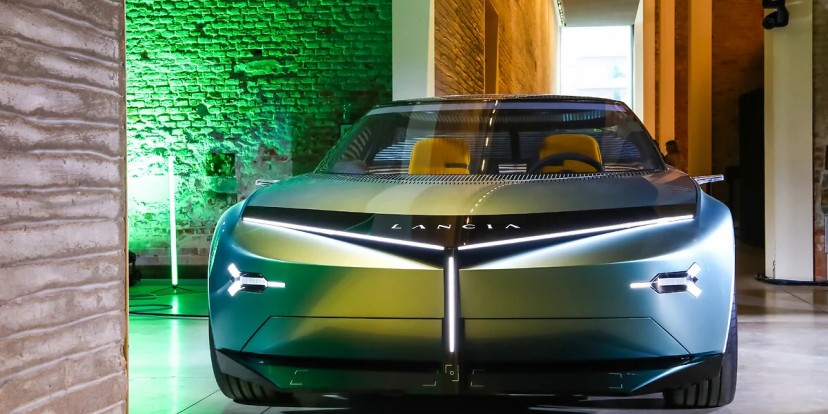 Here it is - Lancia Stratos fit for the 21st century and electric era. In all honesty, it is a huge relief to see the Pu+Ra concept resemble a car at all. The whole world was worried about Lancia's direction after it released the first preview of the new design language a few months ago. The P+Ra not only is a car but it is a good-looking concept that heavily borrows on the legacy of the Lancia Stratos and that is a very good thing.
Pu+Ra is just a concept car, it is nowhere near a production-ready vehicle but it shows the direction Lancia intends to take for the next 10 years. While the majority of the exterior and interior outlandish features won't make it to production, there is a very high chance of Lancia bringing a 4-seat sporty coupe to the market.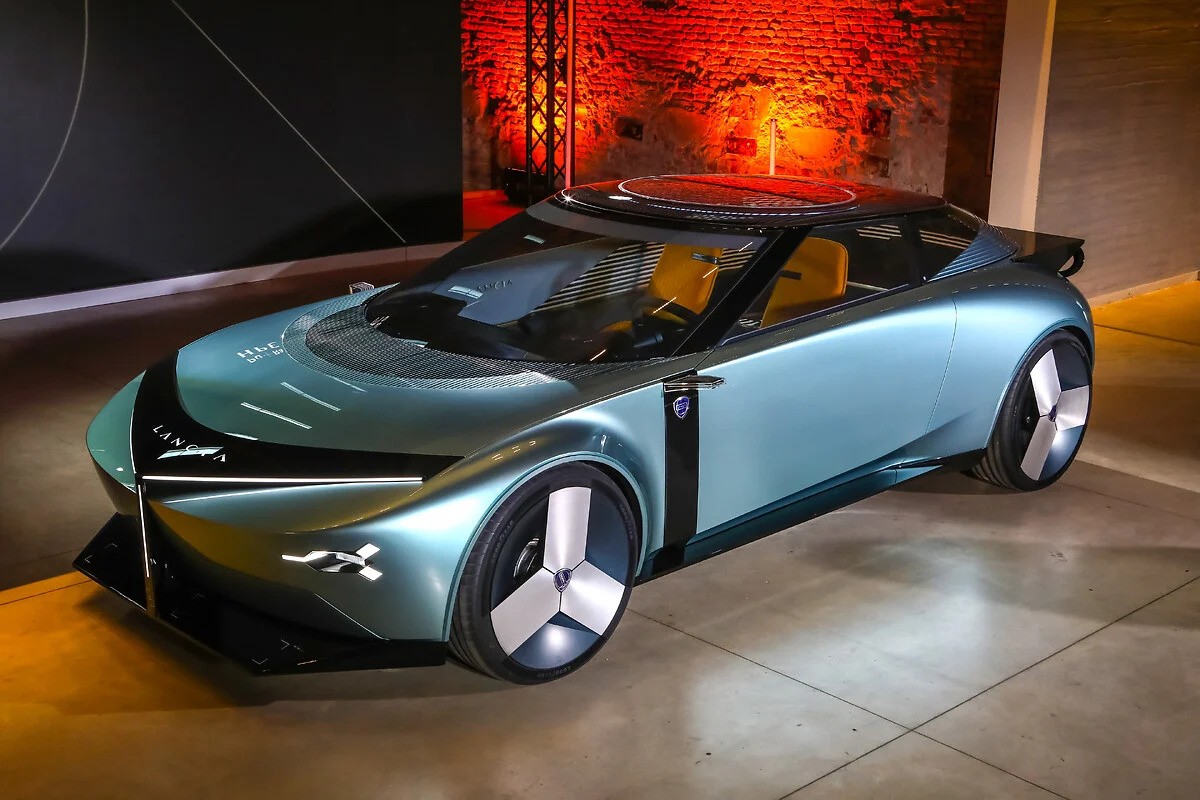 Pu+Ra HPE stands for Pure and Radical High Performance Electric but the HPE acronym was used before. Back in the 1970s Lancia used it on Beta HPE - it was the High Performance Estate variant of that model although it looked more like a 2-door shooting brake.
The Pu+Ra Concept is full of easter eggs - the stripey rear window is a modern take on the rear louvers introduced by the original Stratos. Rear lights are yet again a modern interpretation of the classic. The overall wedge shape has Startos written all over it, and the rear axle is pushed as far back as possible - Stratos again.
The front of the Pu+Ra HPE is where the future starts - the new "chalice" light signature that all Lancia vehicles will sport from now is both striking and unique. The interior is pure sci-fi and it has no chance of materializing any time soon. The huge circular display, the yellow bucket seats that look equally disturbing and uncomfortable, and a steering wheel thingy that American football players would try snatching and go for Hail Mary - none of it have a place outside the designer's imagination.
Lancia has gone as far as quoting some specifications of the Pu+Ra concept - the battery capacity is not known but the company claims it is good enough for 700 km. This is most likely an estimate based on the WLTP cycle as there is no chance on Earth that this car actually went through any testing at all.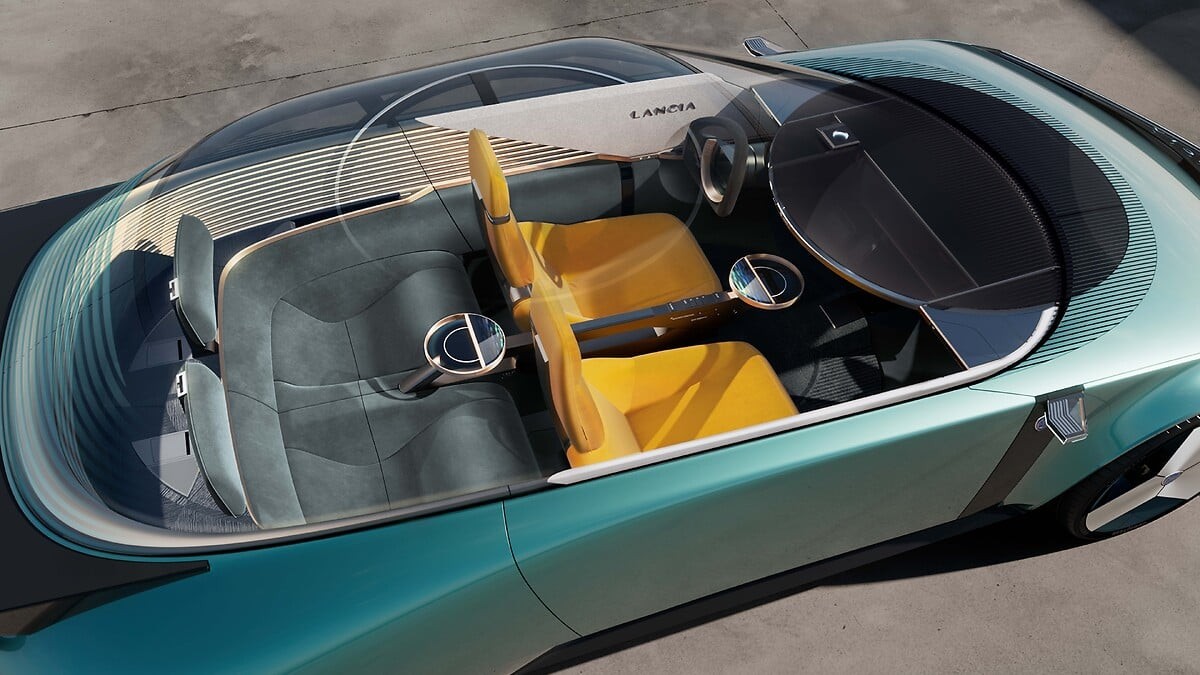 The battery comes from Stellantis's vast warehouses of car parts and goodies and Lancia claims it can be recharged in just 10 minutes. That would mean a new battery tech that Stellantis haven't unveiled yet or Lancia is simply stretching the reality a bit here. Apparently, the Pu+Ra is highly efficient as well and it uses only 10 kWh of electricity per 100 km which puts the theoretical capacity at around 77 kWh (10% buffer) which is right between Jeep Avenger and Maserati GranTurismo Folgore - both use Stellantis components.
Will the Pu+Ra HPE ever reach the market? Unfortunately, it is highly unlikely. Lancia is planning for its first electric car to be the all-new Ypsilon in 2024. It will arrive both as an all-electric and hybrid vehicle and will share its EV platform with the new Fiat 500. Ypsilon will be Lancia's last vehicle using a combustion engine (hybrid model) and from 2026 the company will only produce electric cars. 2028 is rumored to be the year when we'll see the revived Lancia Delta - that's a painfully long time to wait for an icon. Let's hope Lancia can deliver.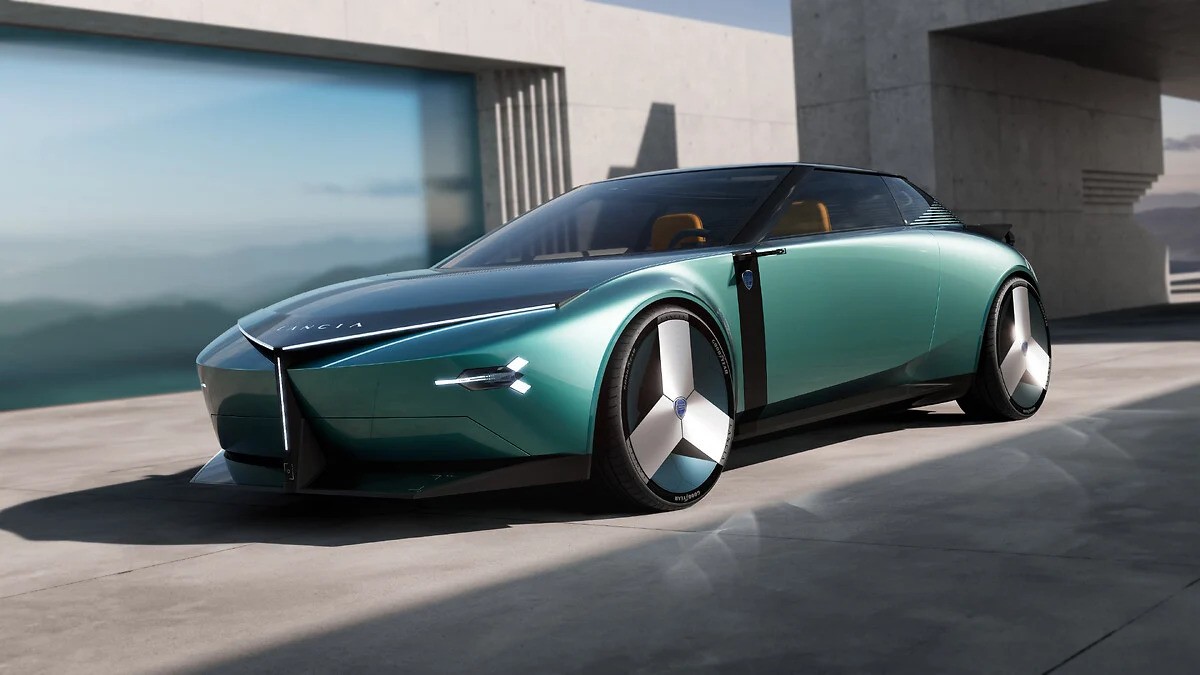 Related
What an ugly concept/car.. throwing LANCIA logo everywhere, ugly front, ugly back , ugly roof, ugly console.. Only thing I like are the optics.. but not the middle vertical optic at the front of the hood.. Radical? where is this brand going??...
Pointless exercise from Stellantis, which has way too many sub-premium brands looking to find market position alresdy. Lancia has history, but no future. It has been a zombie brand for over 30 years. Some remember its rally history, but no-one r...
Reviews
Popular models