Volvo teases the EX30 interior
Max McDee, 01 June 2023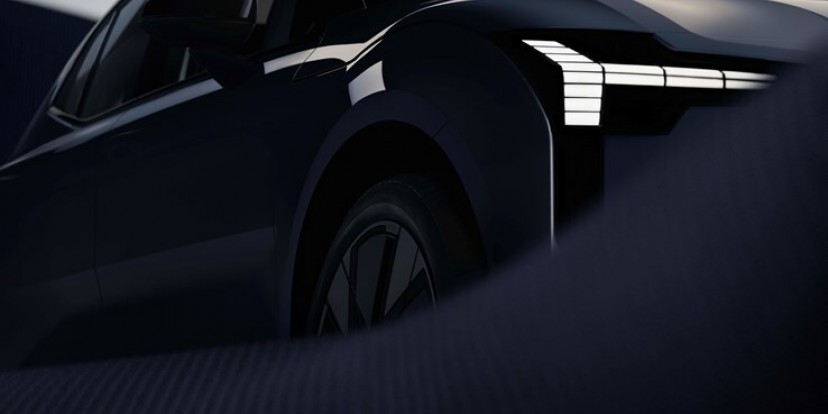 The clock is ticking, and Volvo's marketing machine is hard at work churning out snippets of info and feeding our curiosity. The smallest electric Volvo will officially debut on June 7, and despite the company's efforts, most of the details are already out. What we haven't seen yet is the interior, and Volvo decided to fix that for us.
The little EX30 is going to give us the best of the Scandinavian design - both on the outside and inside of the vehicle. The company is making sure that despite the EX30 being the smallest and most affordable electric Volvo, at no point the car feels neither small or cheap. Materials used by Volvo in the cabin of the EX30 are quite interesting - we have denim, flax, and wool combined with what the company calls "expressive colors" - that's a first for Volvo, the king of gray and beige.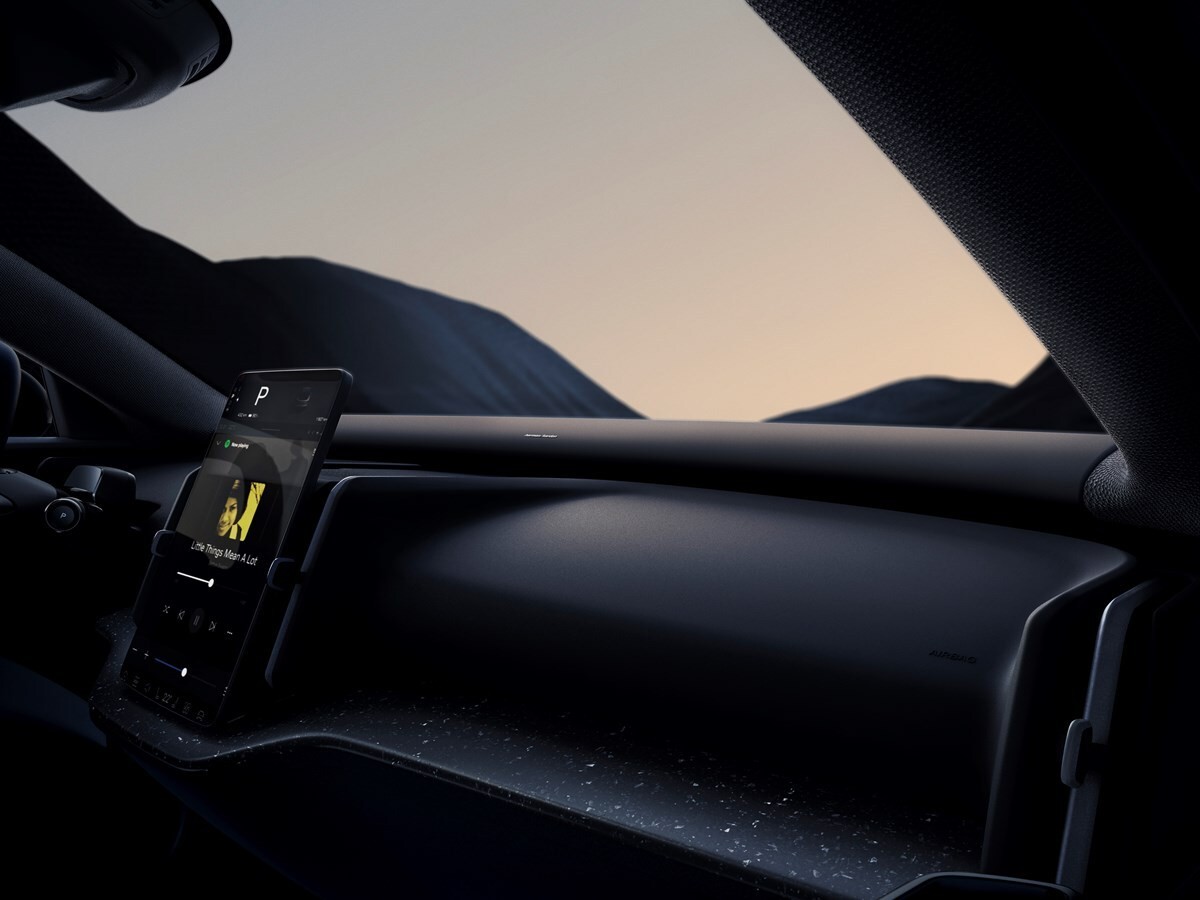 What is more interesting though, are the storage ideas - and the little EX30 has plenty of them. Take the glove box - no longer in its usual place, now it hides in the center under the screen, making the awkward reaching by the driver a thing of a past. Slide-out cup holder with a hot drink support hides neatly in the armrest when not needed - simple and very effective.
The rear passengers enjoy dedicated phone pockets in the front seatbacks and an additional storage box that slides out of the center console. The tailgate apparently comes with a handy size guide to help with buying flat-packed furniture - how Swedish is that?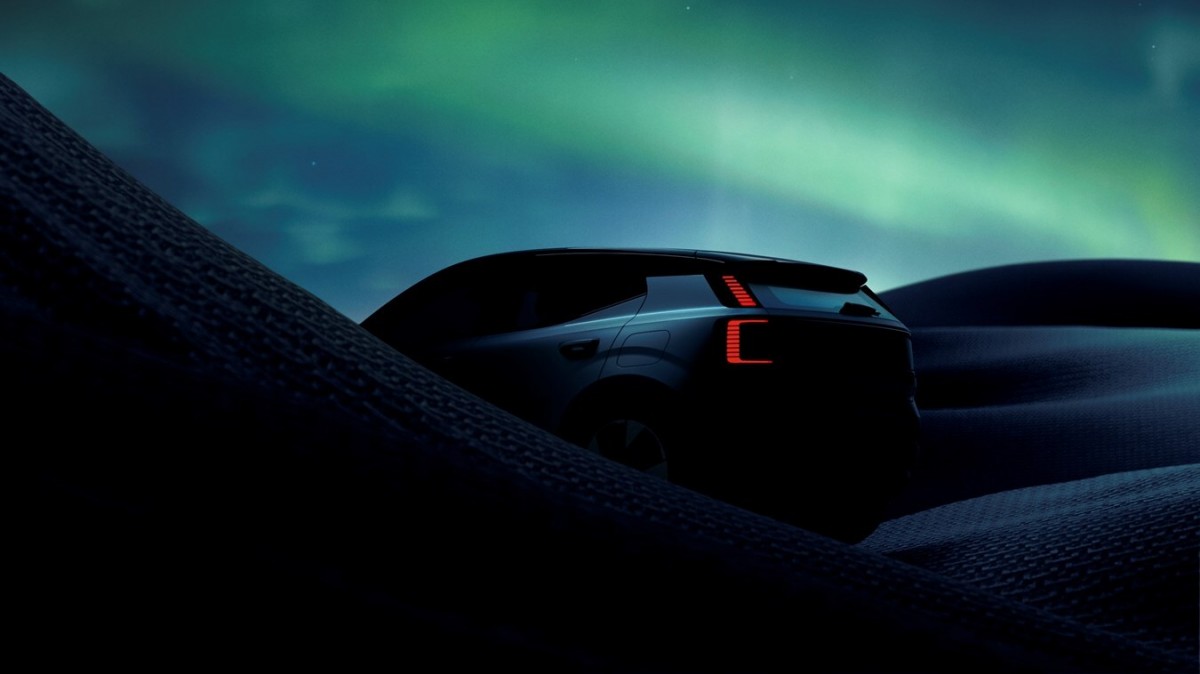 Volvo is proud of its new sound idea - the EX30 comes with a soundbar instead of individual speakers. The soundbar is installed where the dashboard meets the windshield and takes full advantage of the expansive glass to create a truly immersive sound stage - it should be an interesting experience.
There is no instrument cluster in the EX30, all the information is displayed on the central 12.3-inch screen that sits vertically in the middle of the dashboard. It doesn't obstruct the view in any way, and it should be easy to reach as well, Volvo claims the single screen idea helps the driver focus and enjoy driving. Less is more, apparently.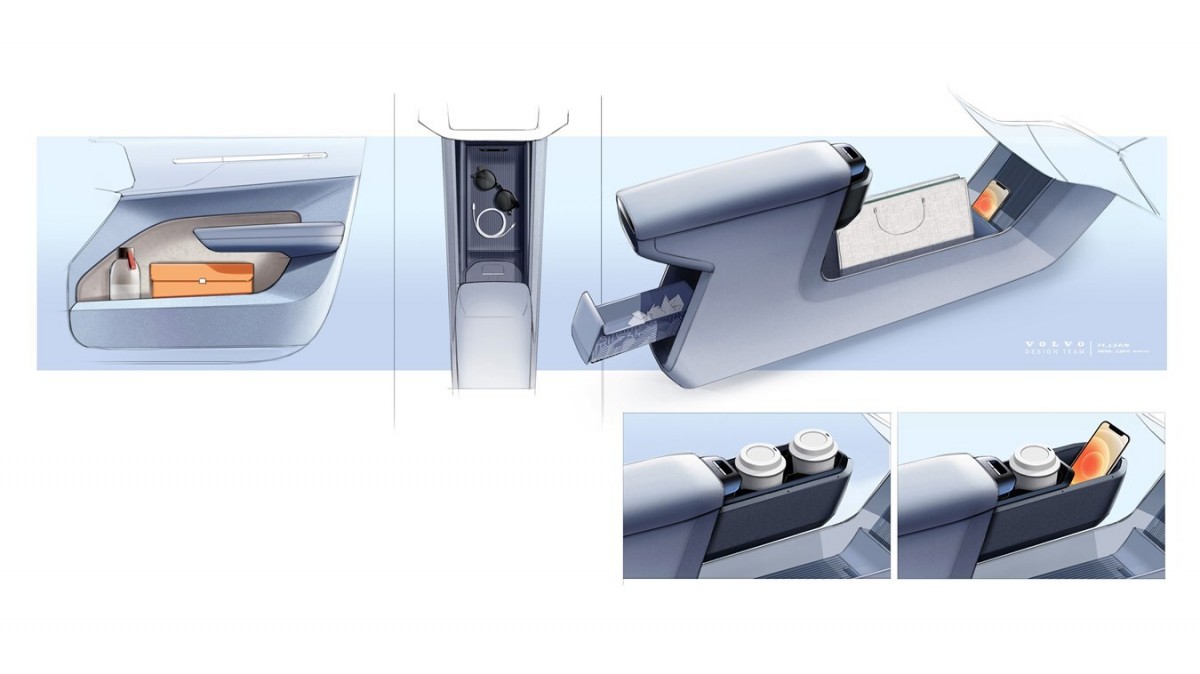 Of course, this being Volvo, we get the full Google suite built in. Google Assistant, Google Maps, Google Play, and on top of that, Apple CarPlay is wireless. The vehicle is always-connected thanks to 5G tech, and the smooth performance of infotainment can be credited to the powerful Snapdragon Cockpit platform from Qualcomm.
The Volvo EX30 is shaping up as a solid offering, may be small in size, but it is going to be a fully-featured Volvo nonetheless. We already know there will be two battery options to choose from - 51 kWh and 69 kWh. The bigger battery offers 298 miles of range, beating the Smart #1 with which EX30 shares its components.
Related
Nothing yet. Be the first to comment.
Reviews
Popular models