BMW i4 M50 exceeds its EPA range in real life test
Max McDee, 01 May 2022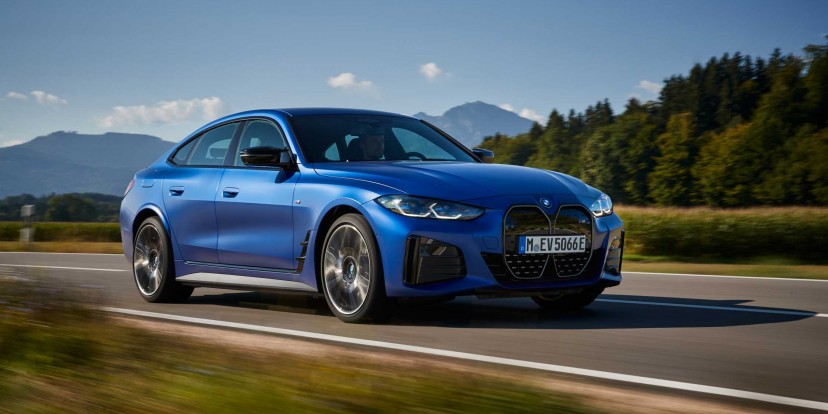 Latest BMW i4 M50 has just been tested by Edmunds and the results were surprising to say the least. The EPA range of the said car is 227 miles and during the real life scenario tests that Edmunds performs on the open road, it did complete a run of 268 miles which is just a tad over 18% more than expected.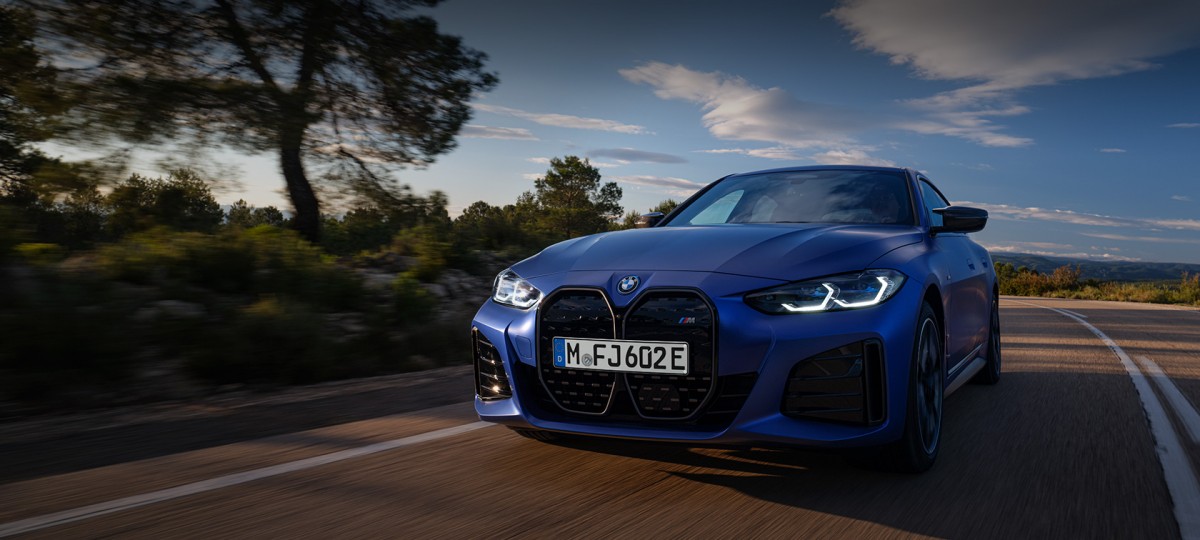 The 2022 BMW i4 M50 uses two electric motors but unlike the competition, BMW uses its own design, brushed current-excited motors - we just did a nice overview of the different EV motor types if you need catching up. Those motors don't use any rare earth metals and that saves BMW from supply chain issues other automakers are facing. Despite being less efficient than permanent magnet siblings, those two brushed motors churn out respectable 536hp and 795Nm of torque making the 2.3 tonne BMW quite brisk.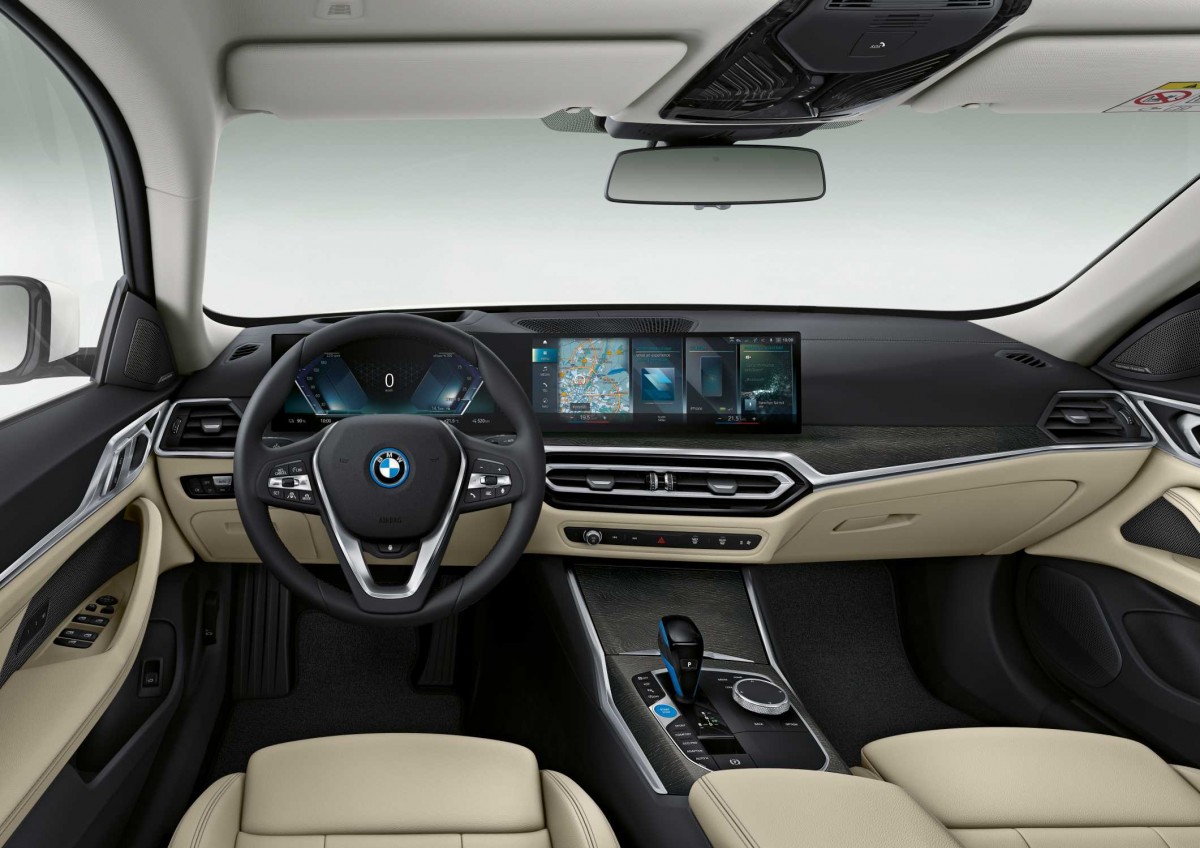 The car tested by Edmunds came with 20" wheels wrapped in Pirelli P Zero, battery was fully charged to 83.9kWh and it took a few hours of driving for the i4 to cover 268 miles, an improvement of 18.1% over the EPA. Comparing the BMW to Tesla Model 3, Edmunds noticed that Tesla failed to even match its EPA range of 272 miles despite being lighter than BMW and having better energy efficiency.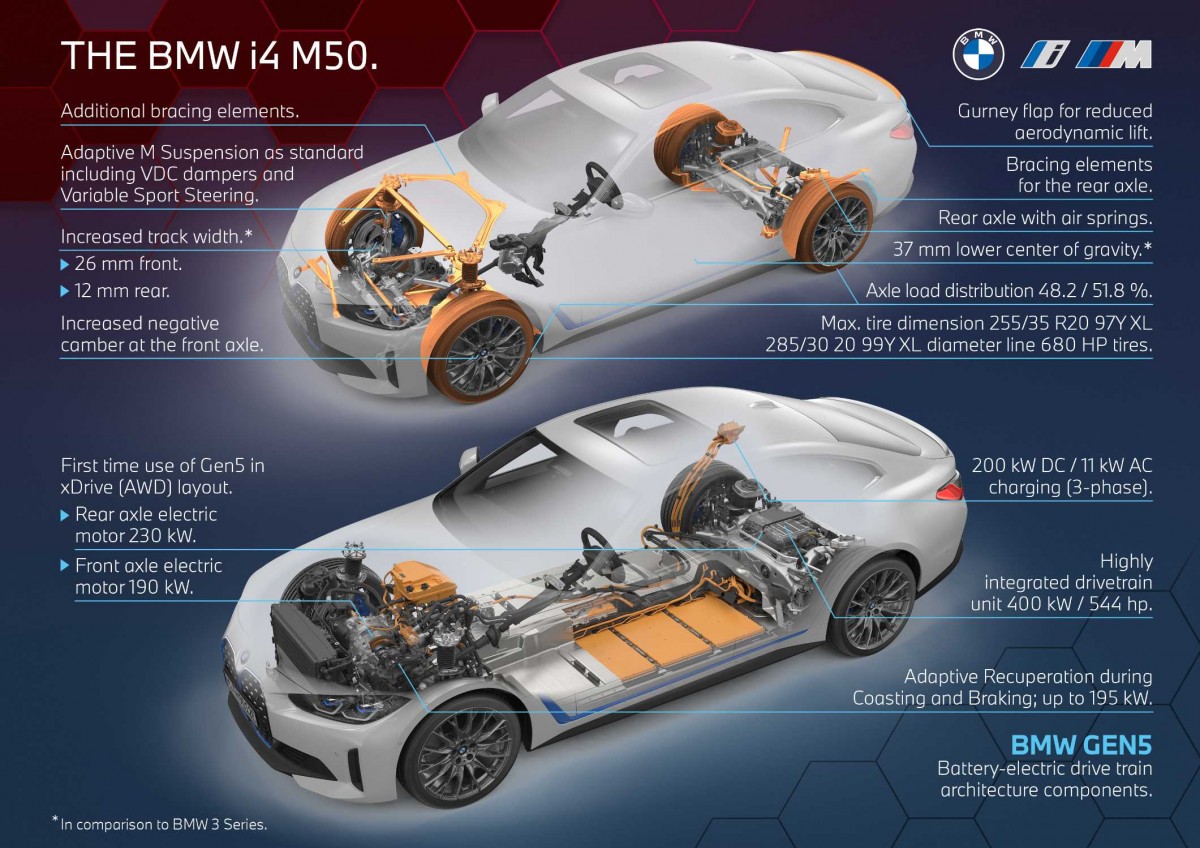 The efficiency part of the test is very interesting as the results showed that BMW i4 M50 needs 34.1kW of electricity to cover 100 miles. For comparison, the M440i (which is most similar to i4 M50) needs 4 gallons of petrol to cover 100 miles. Prices vary from market to market and you can do your own calculations but even with the premium BMW asks for the i4 M50 the savings are quite shocking.For now to see how far the i4 M50 can take you why not try our new range calculator?
Related
Nothing yet. Be the first to comment.
Popular models