Electric Maserati GranTurismo Folgore spotted days before debut
Max McDee, 18 August 2022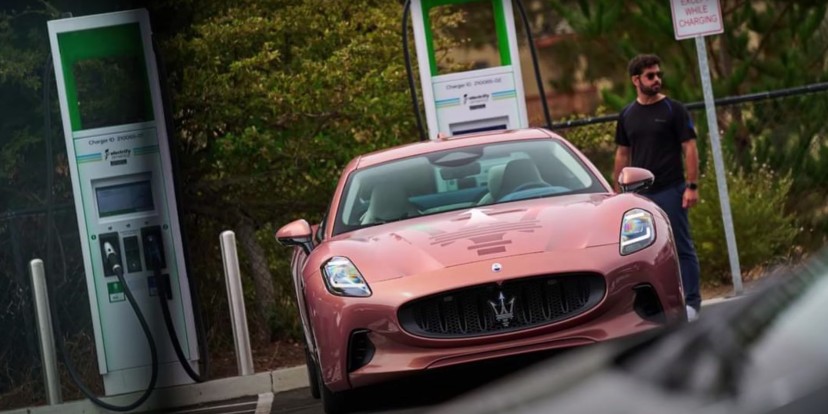 Maserati is preparing to officially unveil the GranTurismo Folgore at the Monterey Car Week starting August 21. Thanks to the residents of Pebble Beach, we now have a clear idea of what to expect - the car was spotted at a charging station and it attracted a lot of spectators. As we can see in the photos there were a lot of questions asked.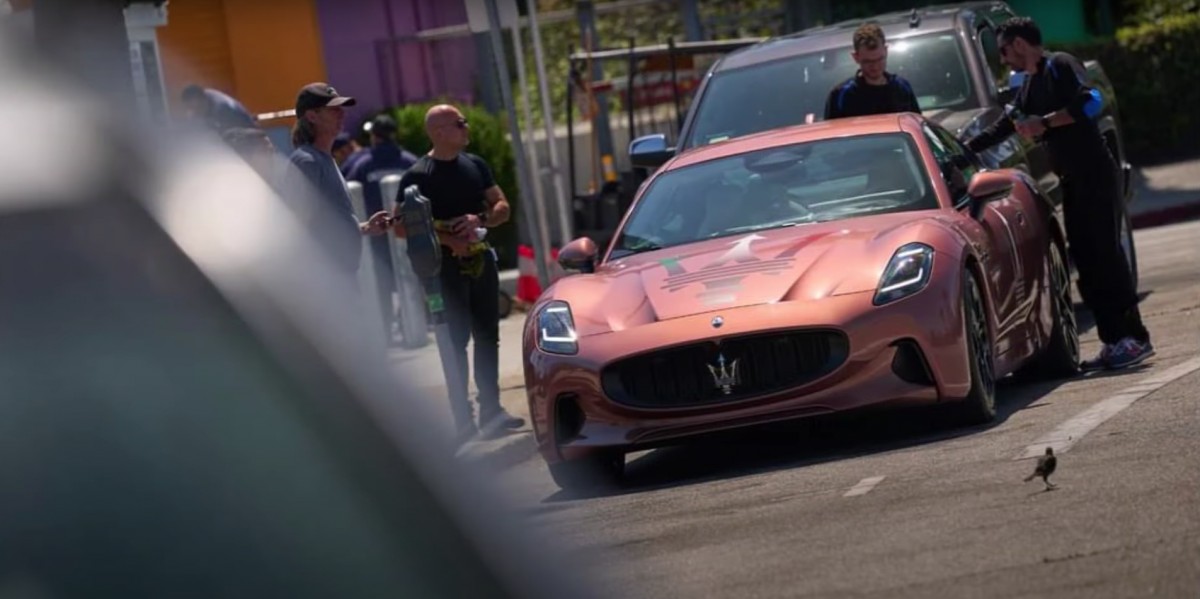 Maserati GranTursimo Folgore
It is the very first time we get to see GranTurismo Folgore completely without any disguise. Two things stand out immediately - glorious copper orange paintwork and the three-spoke wheels. The wheels actually aren't three-spoke but the design amplifies the old school idea and brings it right back into the 21st century.
Looking at the font of the GranTurismo Folgore we can clearly see two vents in the hood, they are responsible for channeling the air from the grille and onto the sides of the car in order to smooth the airflow. The headlights remind us of the Maserati MC20 and of course it wouldn't be a Maserati without the triple vents on the wings.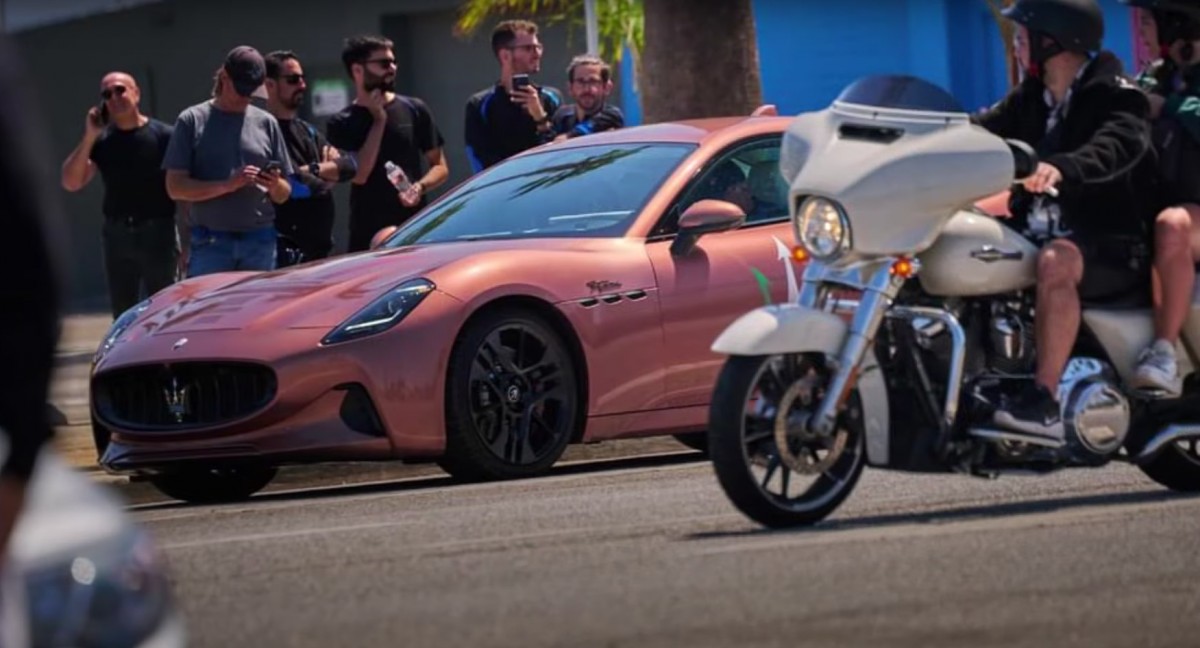 Maserati attracted crowds in time at all
To avoid any mistakes, Maserati put a sizable, copper colored Folgore badge just above the side vents. As this car is being prepared for official launch, it has the trident decals on the bonnet and doors which obviously won't make it to production cars.
In some of the photos we get a glimpse of the interior in a light creme color and we see there are only 4 seats in the car. All previous leaks suggest we should expect around 1,200 horsepower from a triple electric motor powertrain with a sub 3 second acceleration from 0 to 100 kph.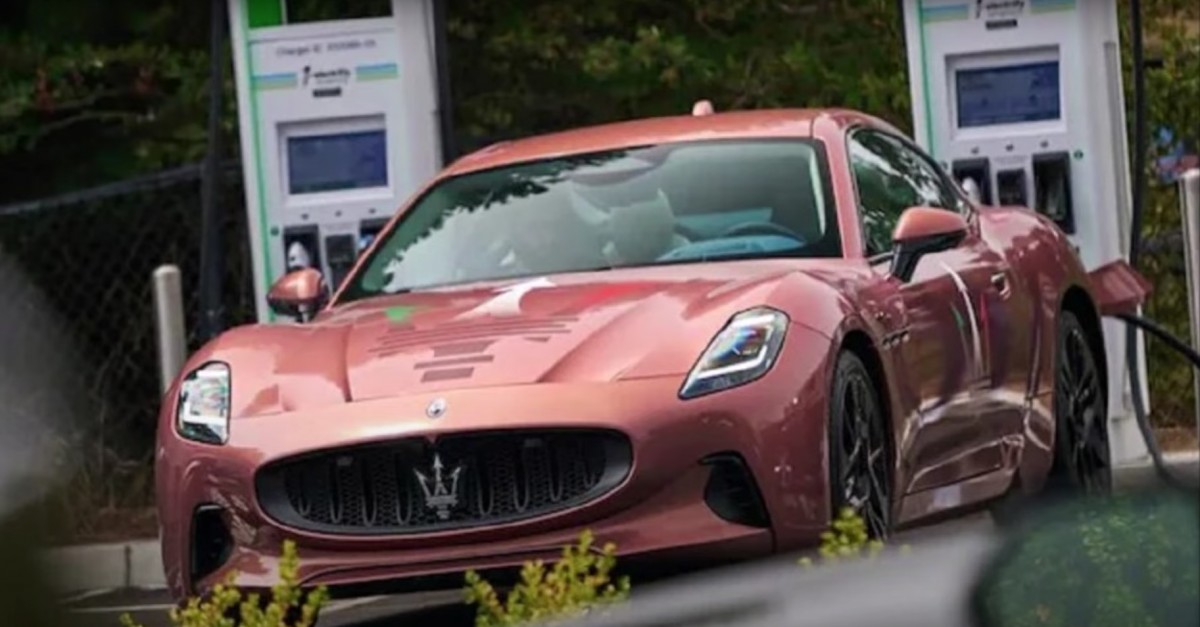 That's a first time we see a Maserati plugged into the public charger
The rumors floating around suggest a starting price of $130,000 which honestly would make it a bargain compared to other electric cars with comparable performance. Considering that Maserati Quattroporte Trofeo starts at around $150,000 we wouldn't be surprised to see the GranTurismo Folgore get comfortable with a $180,000 asking price.
We will have all the juicy details about Maserati's first electric GT pretty soon and all questions will be answered this coming weekend. GranTurismo Folgore joins Grecale Folgore in the Italian supercar manufacturer's race to electric future and as is the case with every electric performance car nowadays, we can expect at least first year's production to be sold out within minutes of it going official. Did somebody mention the recession?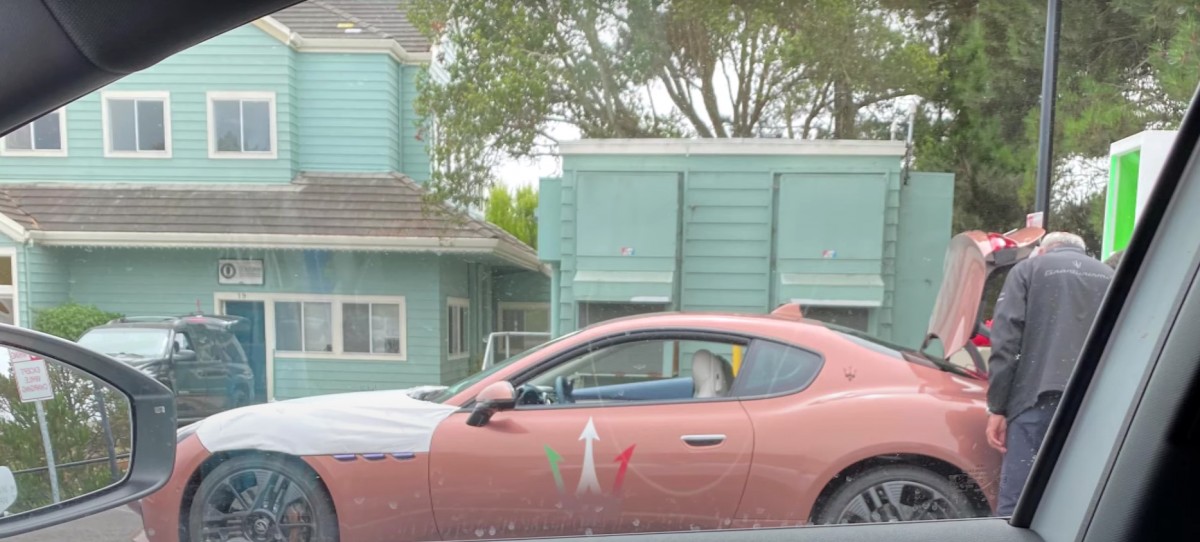 Final inspections before the car will be officially unveiled this weekend.
Related
Nothing yet. Be the first to comment.
Popular models