Nissan to only sell EVs in Europe by 2030
Max McDee, 26 September 2023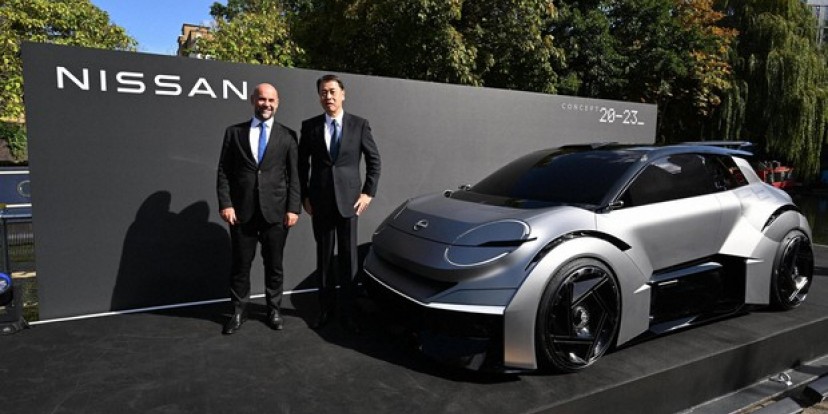 Nissan has declared its commitment to exclusively launch electric vehicles in Europe from now on and completely phase out internal combustion engines by 2030. This announcement aligns Nissan with its partner Renault, which has similar electric aspirations.
Nissan CEO Makoto Uchida, with a tone of finality, stated, "There is no turning back now." He emphasized that EVs are the "ultimate mobility solution" and are pivotal for achieving carbon neutrality, a cornerstone of Nissan's Ambition 2030 vision. Uchida's conviction reflects the company's dedication to environmental sustainability and its belief in the pivotal role of EVs in shaping the automotive landscape.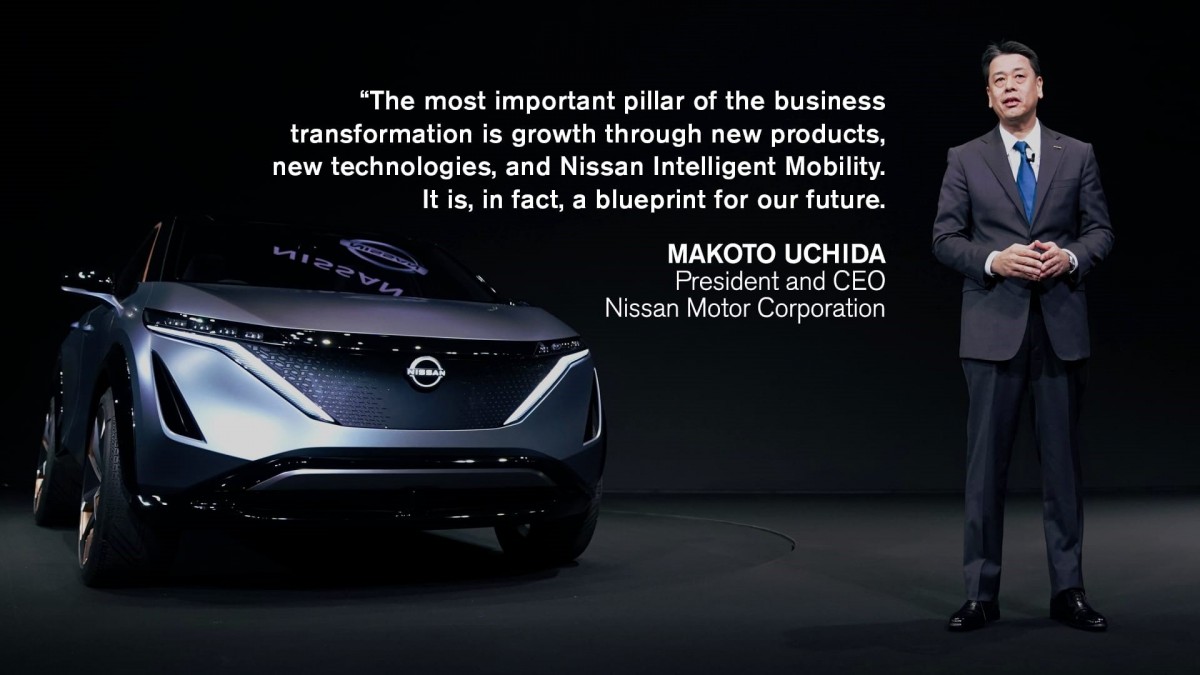 Nissan's electric journey is already on a roll with over a million customers having experienced Nissan EVs. The automaker has unveiled plans for two new battery-electric vehicles specifically for the European market. One of these is set to be manufactured at Nissan's Sunderland plant in the UK, the current production site for the Leaf EV.
While details about the Leaf's successor remain under wraps, it has been confirmed that it will be an electric SUV and will commence production at the Sunderland plant in 2026. This future model was given a sneak peek through the Nissan Chill-Out study in November 2021, showcasing a crossover coupe built on the CMF-EV platform and featuring the e-4ORCE dual-motor AWD powertrain from the Ariya.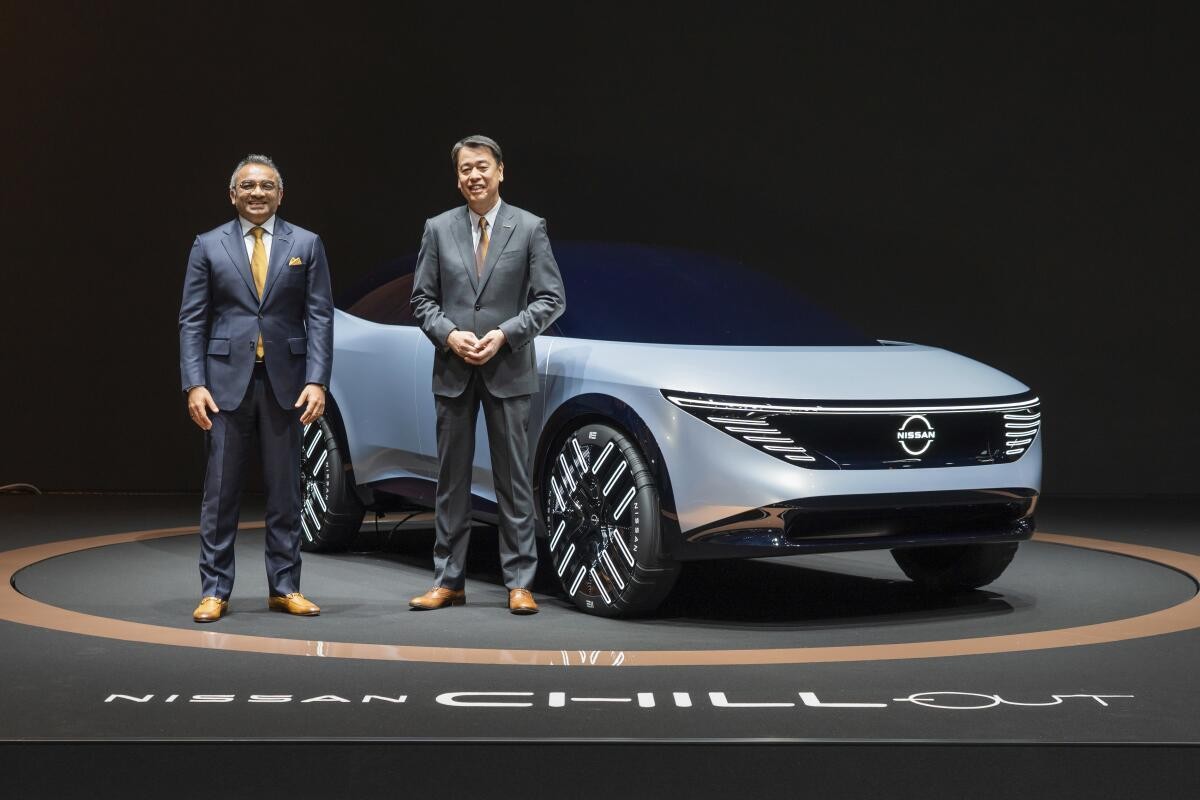 The second model in the pipeline is an all-new EV, poised to succeed the Nissan Micra as the brand's entry-level vehicle. This compact electric car will be produced by Renault in Douai, France, sharing the production line with the fully electric Renault 5.
Adding a dash of sportiness to its electric lineup, Nissan introduced the Concept 20-23 in London. Described as a "sporty urban electric car," this concept explores a three-door version of the upcoming Micra EV, teased earlier in 2022.
Nissan's electric ambitions don't stop there. The company has raised its EV targets, committing to launch 19 new battery-electric models by 2030. By the fiscal year ending March 31, 2027, Nissan anticipates that a whopping 98 percent of its sales in Europe will be electrified, encompassing both fully electric cars and hybrids.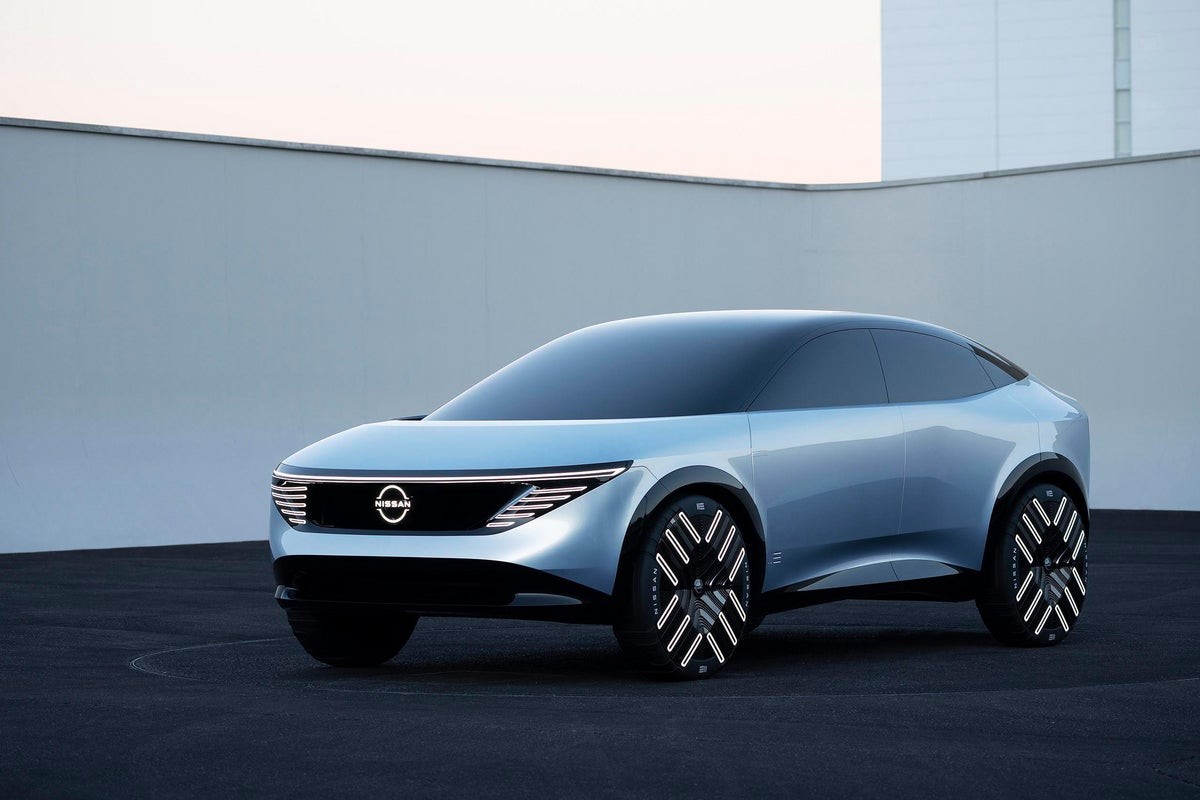 In a bid to make EVs more accessible, Nissan is working on introducing cobalt-free technology to reduce the cost of EV batteries by 65 percent by fiscal year 2028. Additionally, the company is preparing to launch the first EVs equipped with its proprietary all-solid-state batteries (ASSB) by the same date.
This shift to an all-electric lineup is not just a business strategy for Nissan; it's a commitment to the planet. The company believes that renewable-powered EVs are the key to achieving carbon neutrality and fulfilling their Ambition 2030 vision.
Nissan's move to go fully electric in Europe by 2030 aligns them with Renault, but it also places them in a competitive position in the rapidly evolving EV market, where adaptability and innovation are the driving forces.
Related
Lmao. Electric vehicles already beaten ICE vehicles when it comes to power and performance. All we need more range and better charging network.
What a load of rubbish! That's just a pipe dream. Electric vehicles still have a long way to go before they can truly compete with the power and performance of petrol engines.
Reviews
Unknown column 'RWD' in 'where clause'
SELECT models.*, drives.DriveID, drives.Anchor, drives.Thumb, makers.MakerName FROM models LEFT JOIN ( SELECT ModelID, MAX(DriveOrder) AS MaxDO FROM drives GROUP BY ModelID ) AS dlinks ON models.ModelID = dlinks.ModelID LEFT JOIN drives ON dlinks.ModelID = drives.ModelID AND dlinks.MaxDO = drives.DriveOrder LEFT JOIN makers ON models.MakerID = makers.MakerID WHERE models.ModelID IN (56,2023,RWD,BYD,212,2021,Air,348,2022,SR) ORDER BY FIELD(models.ModelID, 56,2023,RWD,BYD,212,2021,Air,348,2022,SR) LIMIT 6; -- 1062, 35.175.107.142
Warning
: mysqli_num_rows() expects parameter 1 to be mysqli_result, bool given in
/home/gsmarena/arenaev/m/_rankingswithpics.php3
on line
37